WIFAN Wifi 5-Blade ceiling Fan F-M15ECVBKSH – Mobile App Control
Leading Innovation in Comfort
• Wider Air Delivery
• Mobile App Control
• Simple and Contemporary Remote Control
• New Generation DC Motor
• Yuragi (Natural Breeze Function)
• Reverse Function
• Enhanced Safety Features
• Durable ABS-GF Blades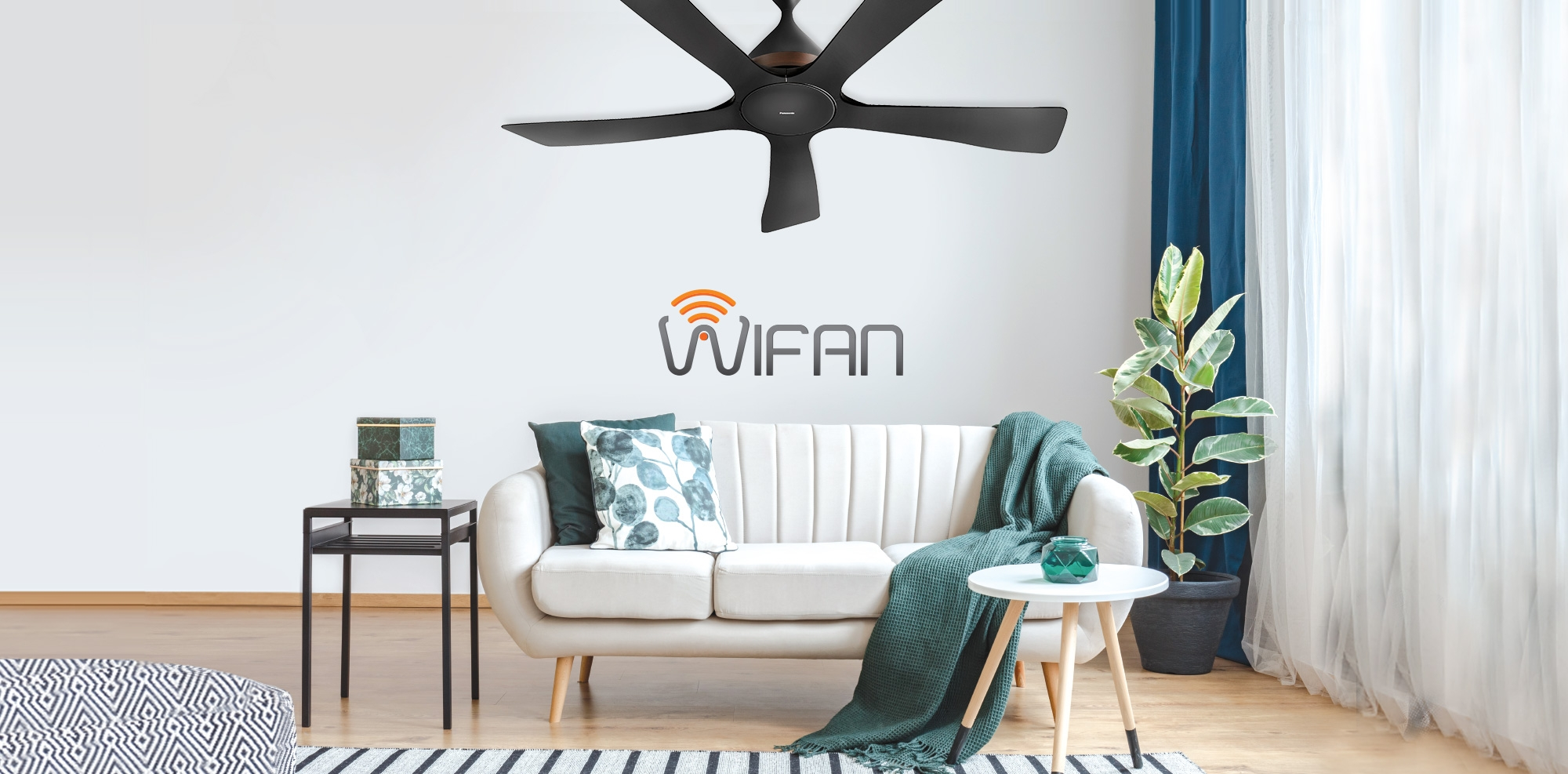 FeaturesWifi Connection Mobile Application Control
App-enabled* ceiling fan that connects to your Wi-Fi network and allows user to control their WIFAN ceiling fans using mobile devices.
* Requires Android 6 and above or iOS 12 and above for the app to work.
* One user account can only control up to 8 WIFAN ceiling fans
* One WIFAN ceiling fan can only be registered by 4 user accounts
WIFAN - How to Connect with the Apps?
To start using Panasonic WIFAN with smart devices, you need to download the Mobile App. The Mobile App is available for both iOS and Android.
Advantages of Mobile App Control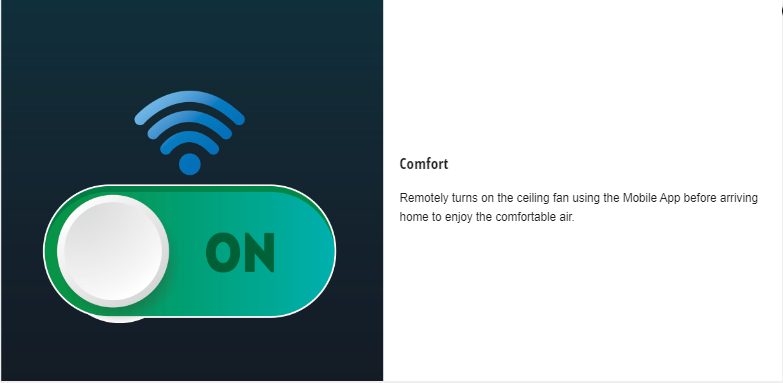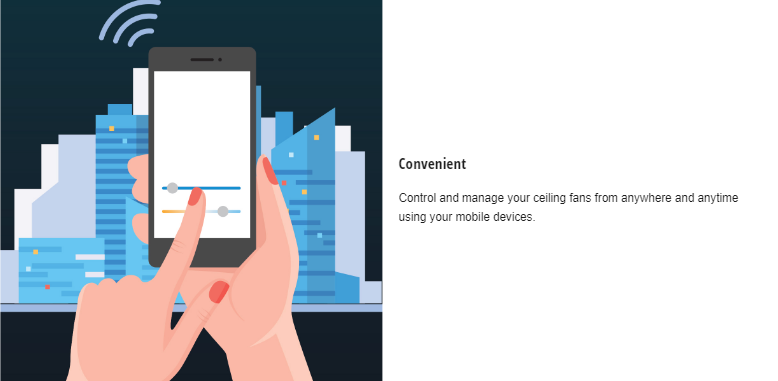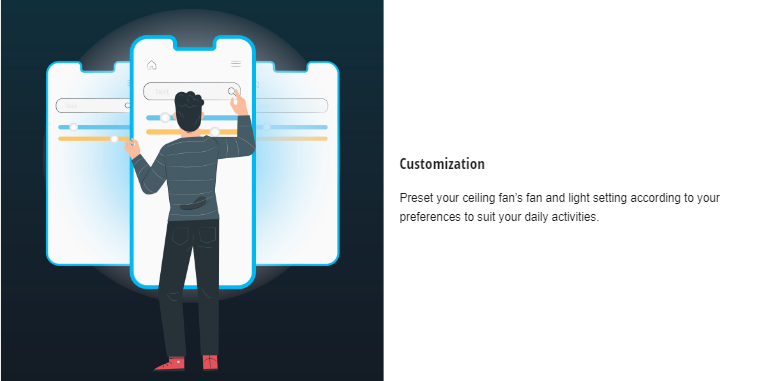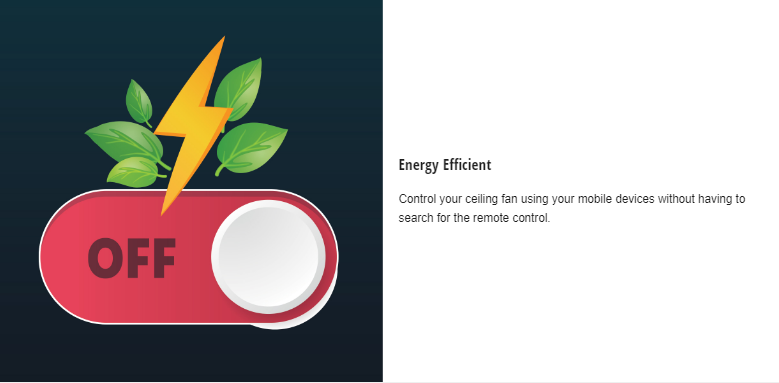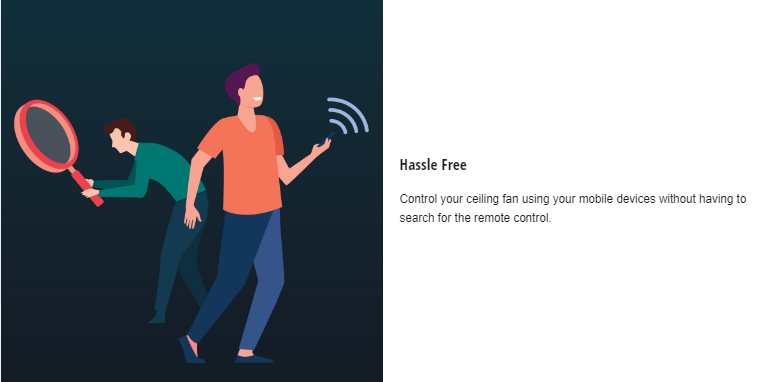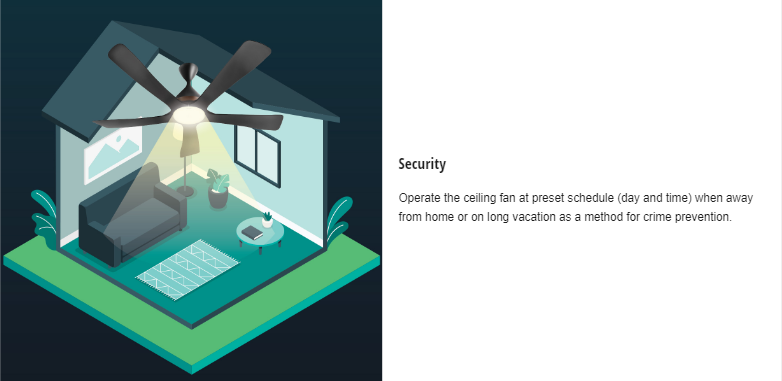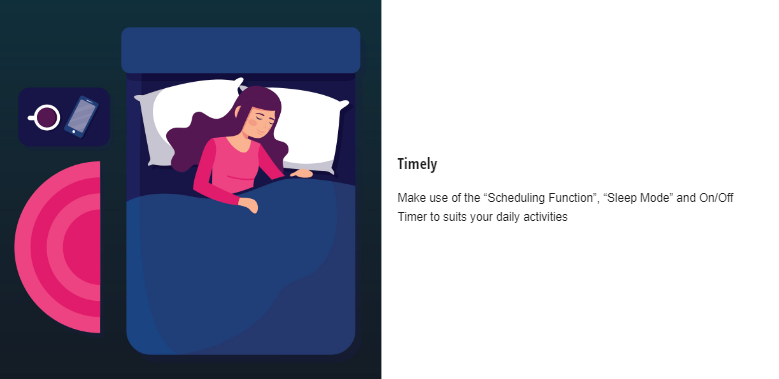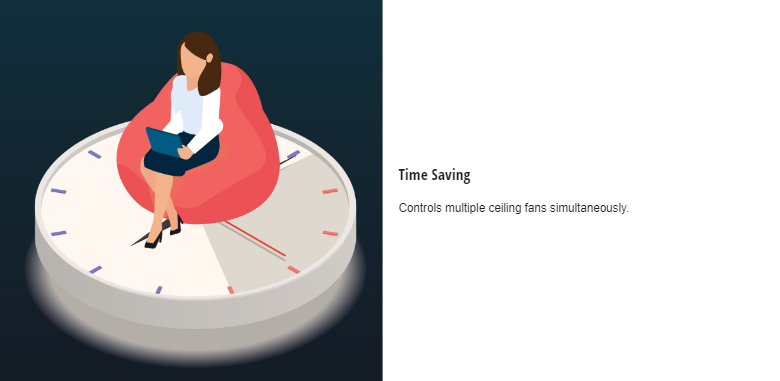 1/f Yuragi (Natural Breeze Function)
These fans are equipped with 1/f Yuragi function which is a fluctuating pattern to generate a gentle breeze.

By this sophisticated formula, in varying air velocity and controlling wind force, these new ceiling fans give you a peaceful and comfortable feeling.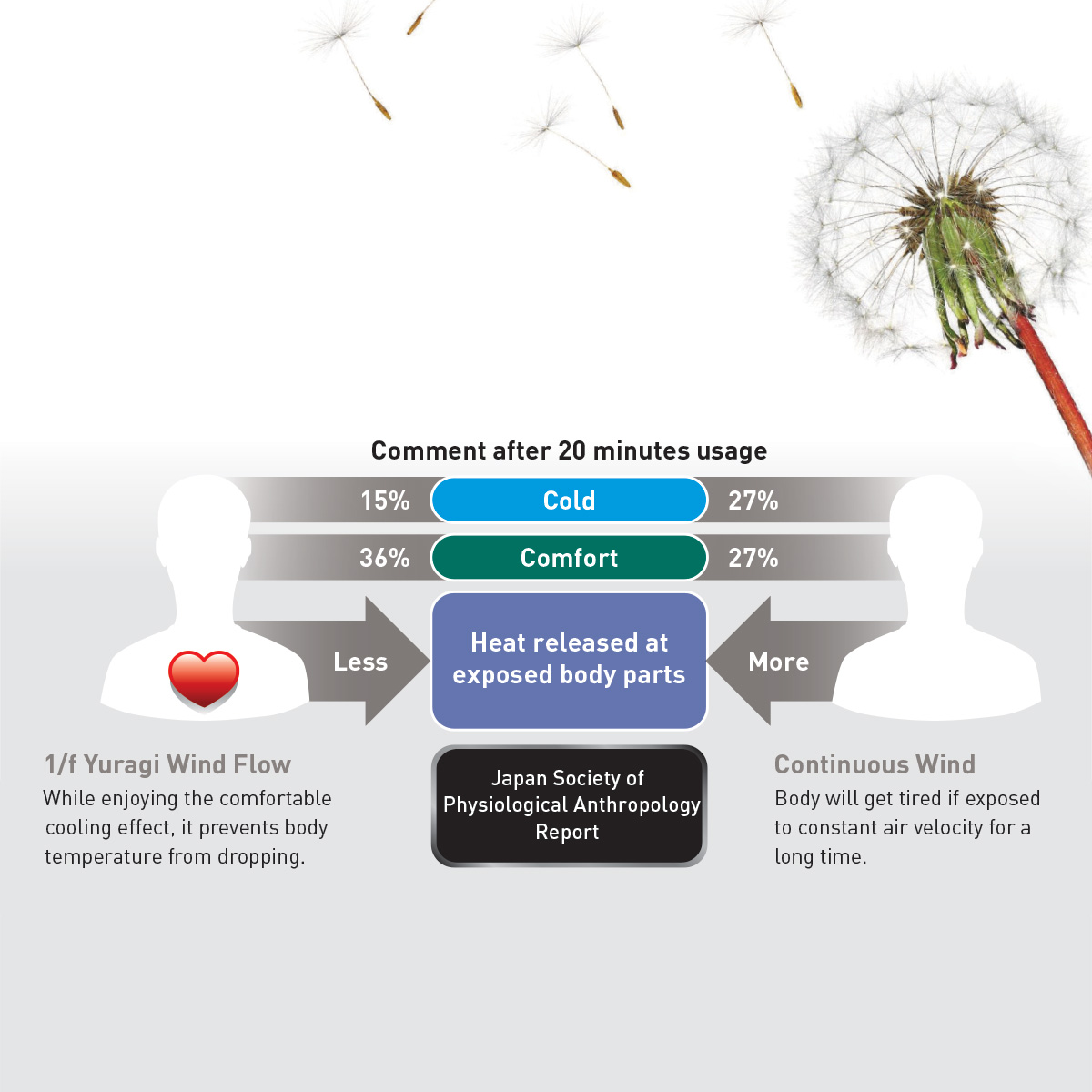 Reverse Function
The reverse function rotates the ceiling fan in a clockwise mode and draws cool air upwards and circulates the air around the room for an even air flow and comfortable temperature. The reverse function complements with the functions of an air conditioner and helps to maximize the effectiveness of the air conditioner.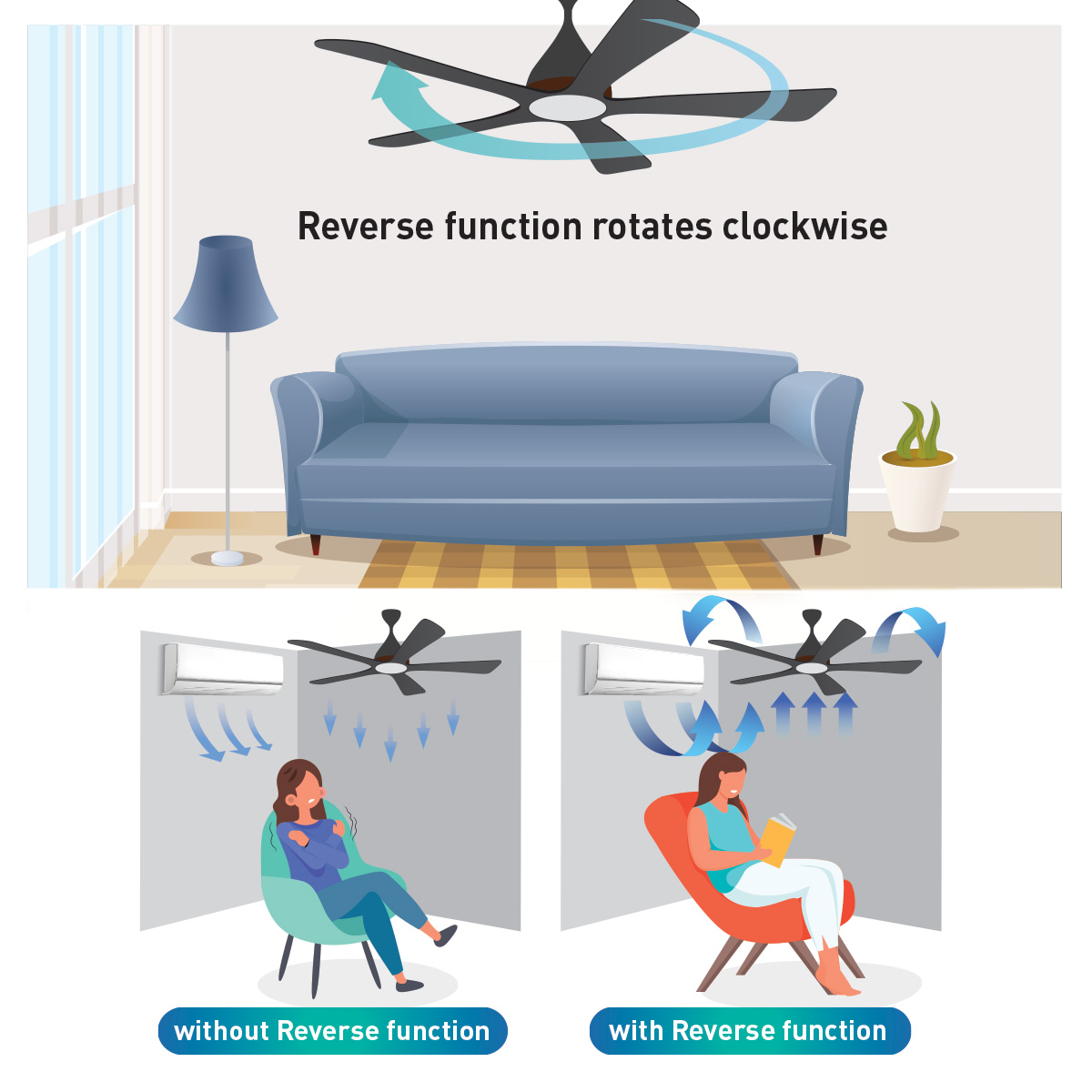 New Generation DC Motor
More Compact DC Motor Unit
Built-in PCB to create a mono form outlook

Higher Motor Power Output
For higher air volume and wider air flow

Advantages of a DC motor:
1. Uses less energy – compared AC motor
2. Quiet operation
3. More compact and lighter motor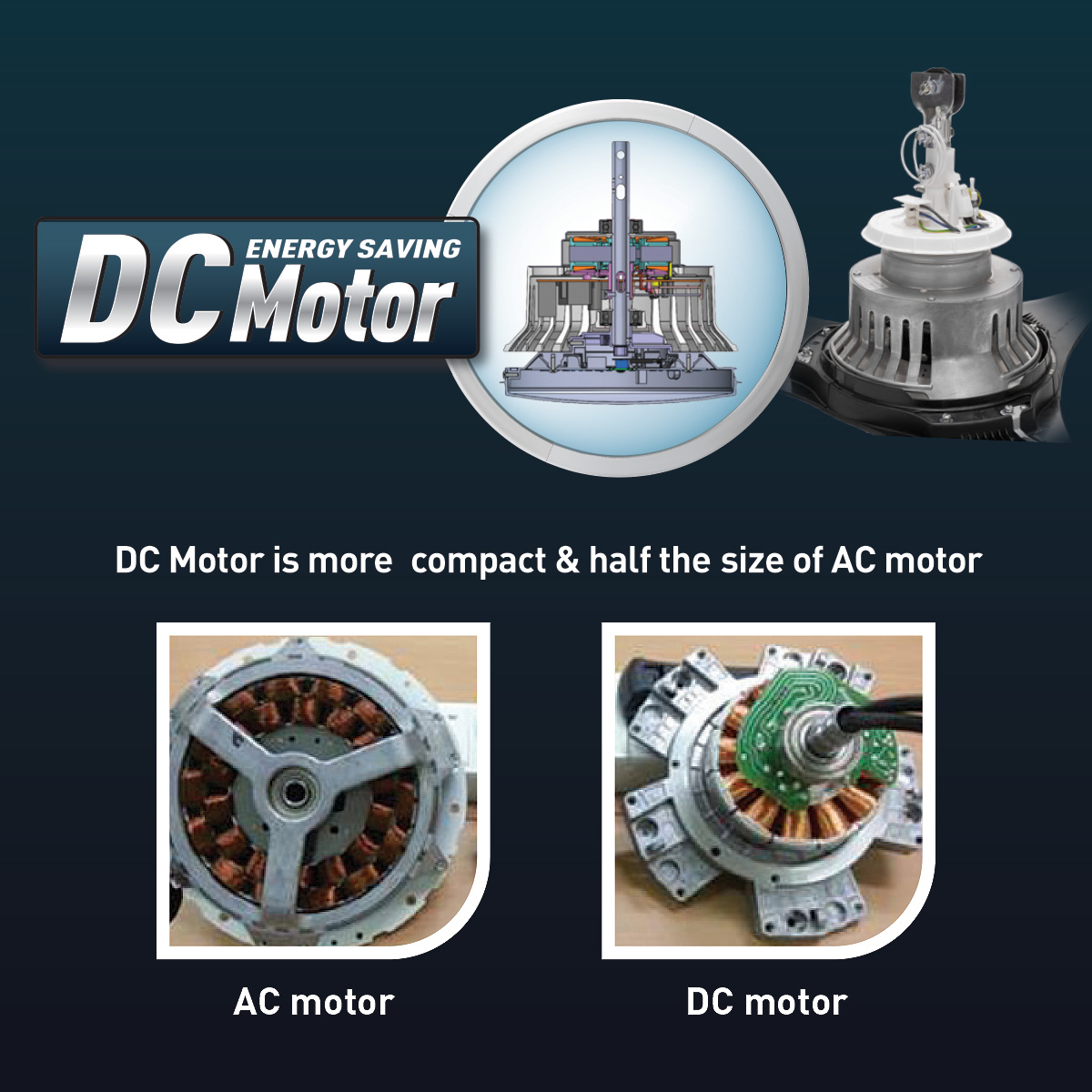 New Printed Circuit Board (PCB)
Compact Size Circuit
A 3-in-1 and smaller size components driven by high voltage.

Constant Wattage Control
Maintain constant wattage control. Stable delivery of large air volume & wide airflow even when there is fluctuation in voltage.

Memory Function
Memorizes last setting even when wall switch is switched off.

Fan and light will operate at previous fan speed or light setting when the ceiling fan is turned on the next time.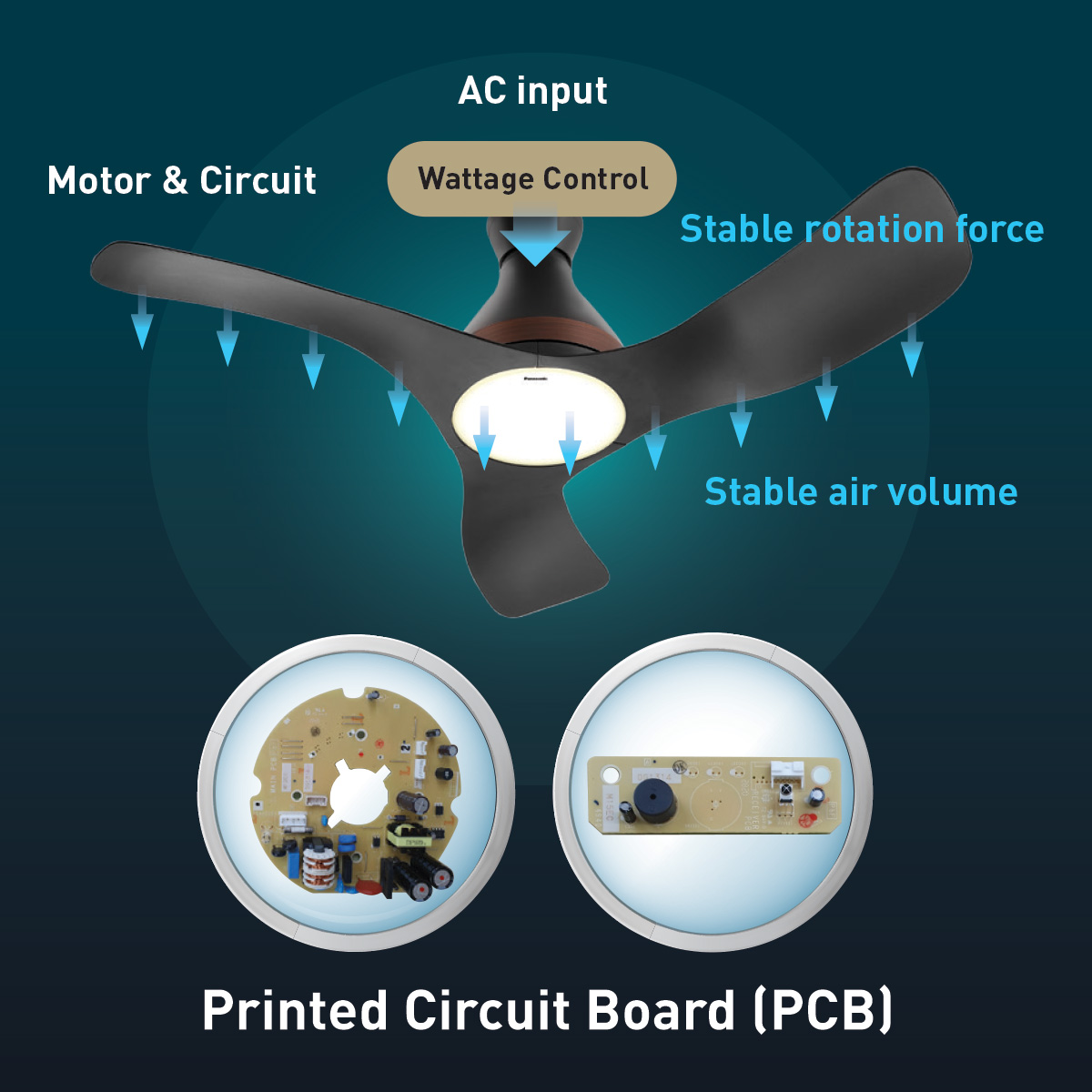 Intelligent Motor Drive System (IMDS)
Motor Faulty Detection – Able to detect motor abnormality such as motor stop or running slow and stops the fan from rotating to prevent unsafe condition.
Blade Faulty Detection* – An additional protection against blade drop. It will stop the fan from rotating to prevent unsafe condition if an abnormal fan rotation is detected.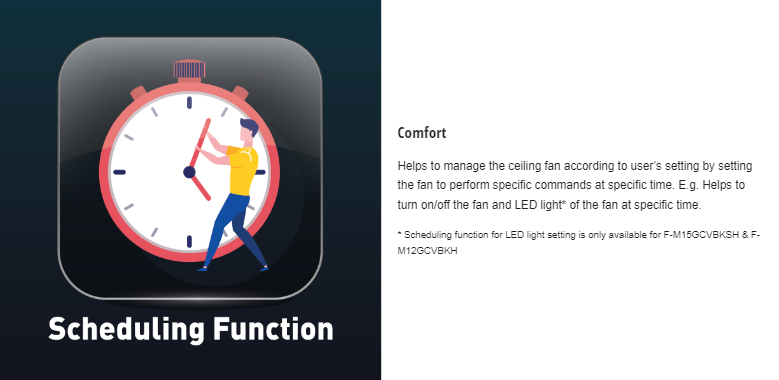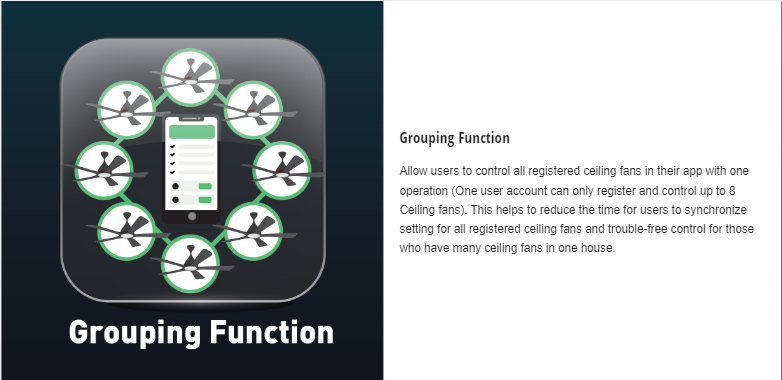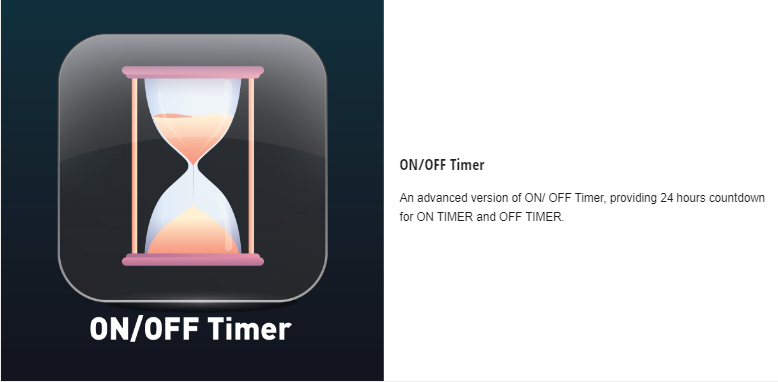 Innovative Blade Design
Wider Air Delivery
Blade shapes like an eagle's wings for wider and stronger air flow.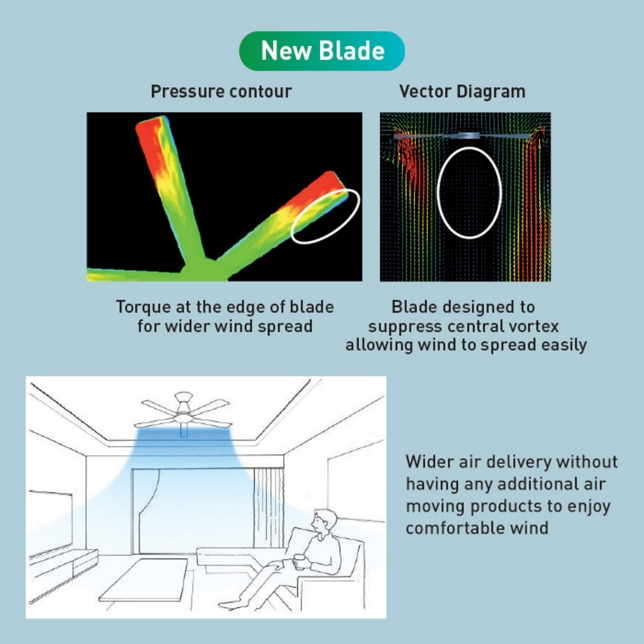 Get Inspired
Specs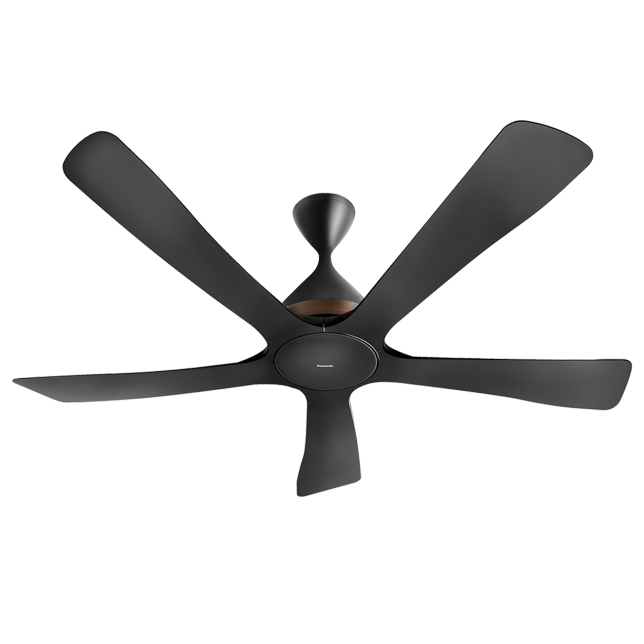 Height: 423mm / Width: Ø1500mm (60")
Air Velocity: 160 (m/min)
Air Delivery: 300 (m³/min)
Noise Level: 59 (dB)
Model No
Motor Type
DC Motor (New Generation)
LED Lighting
1/f Yuragi
Remote Control
Mobile App Control
Blade Type
Color
Dimension
Power Consumption (Fan Only)
Forward Fan Speed
Reverse Fan Speed
Air Velocity
Air Delivery
Noise Level (dB)
Wi-Fi Frequency Range
Mobile App OS
Customer comments
| Author/Date | Rating | Comment |
| --- | --- | --- |