Get smart with Samsung's RT42CG6444B1ME fridge - featuring SmartThings AI energy and more.
Top Mount Freezer with Optimal Fresh +, 427L
RT42CG6444B1ME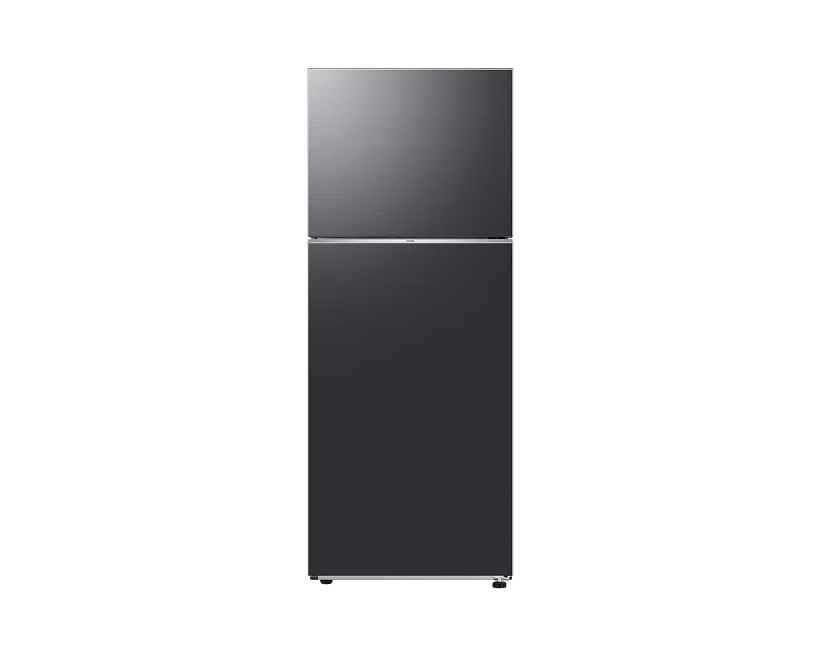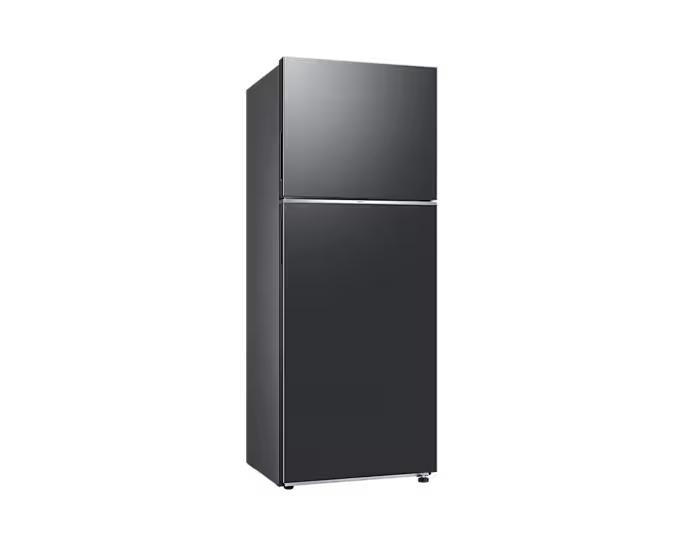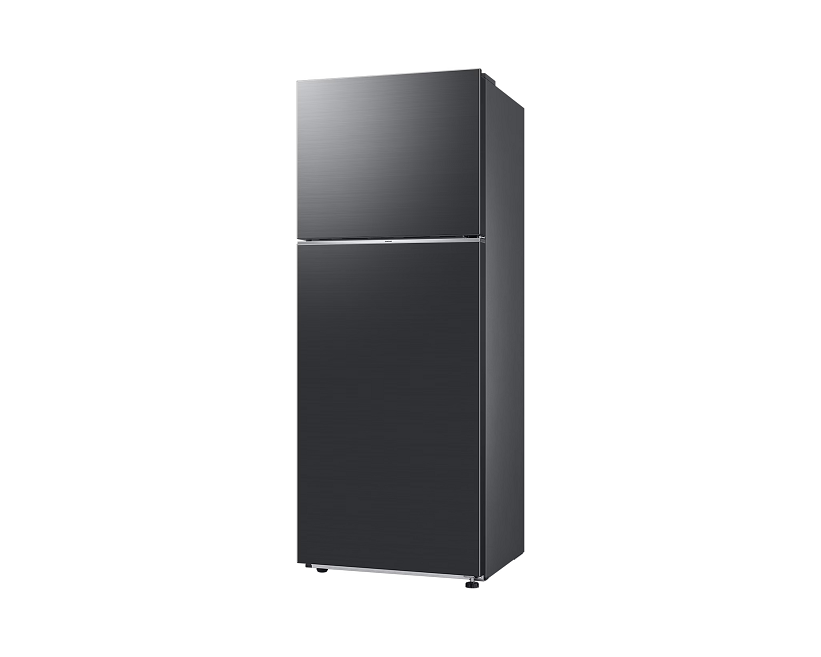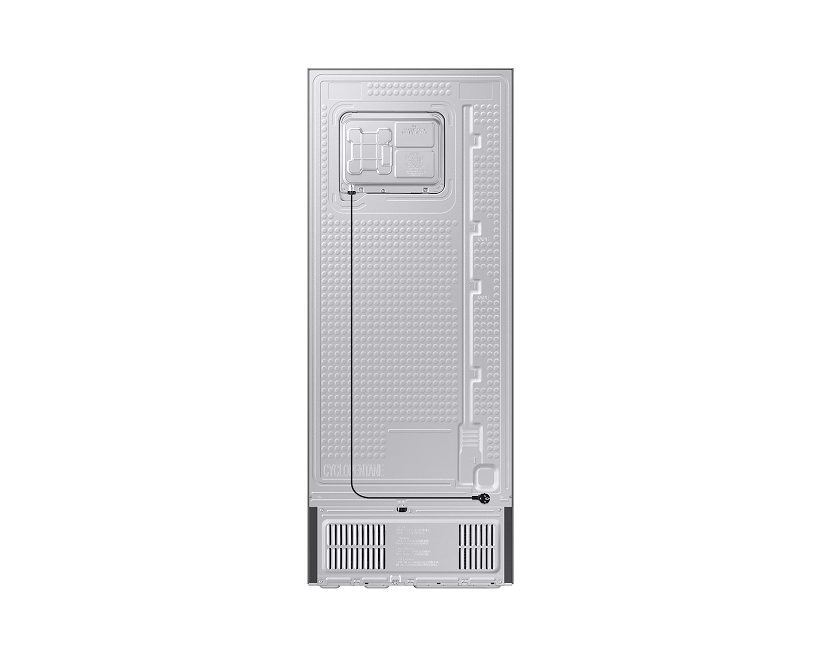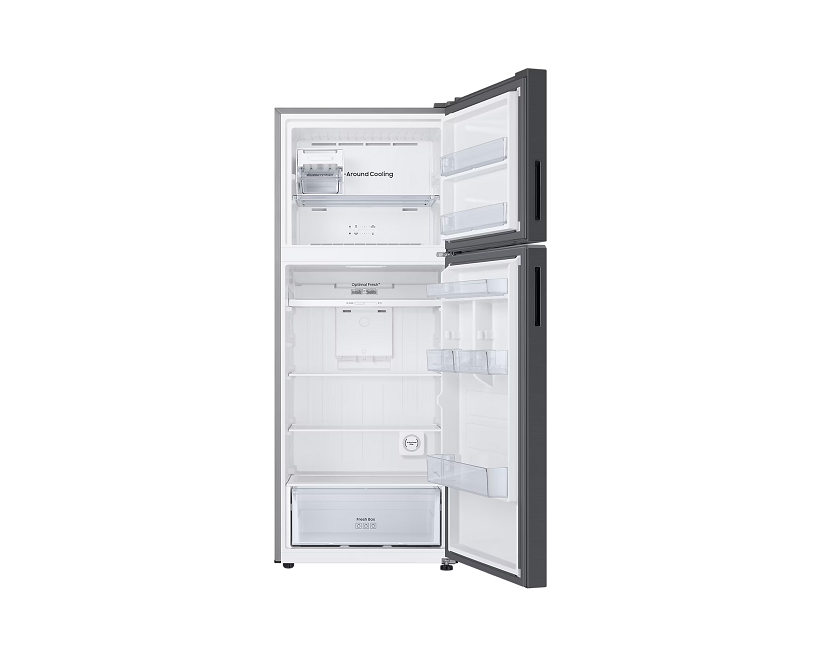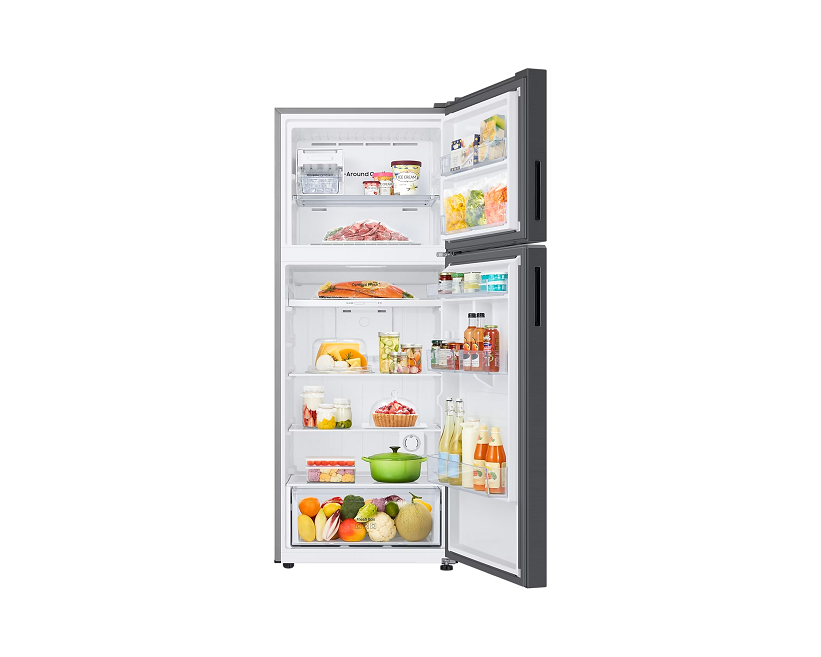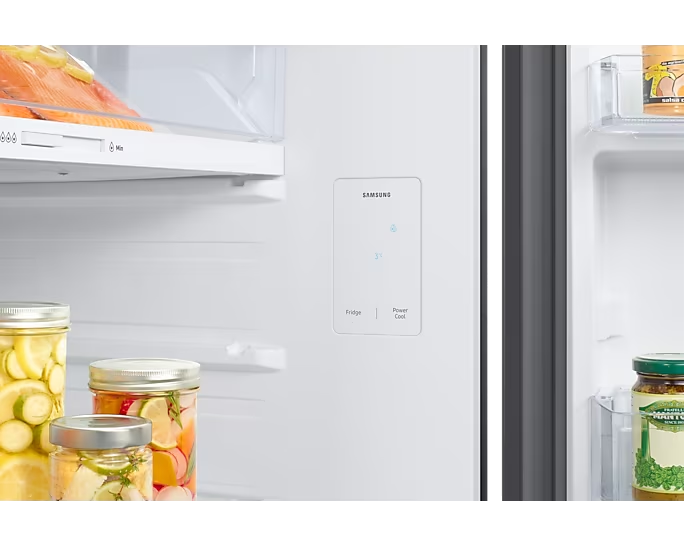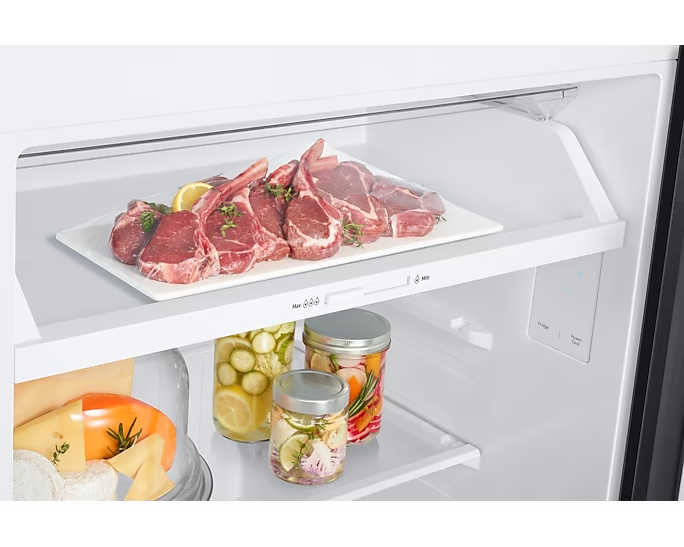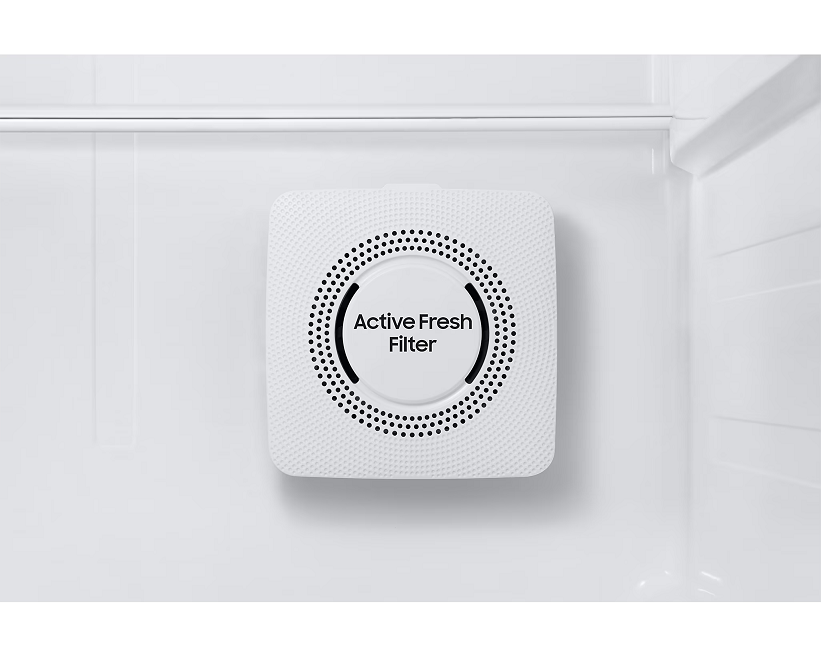 Optimal Fresh+
SpaceMax™
All-Around Cooling
Choose your Colour
Colour : Black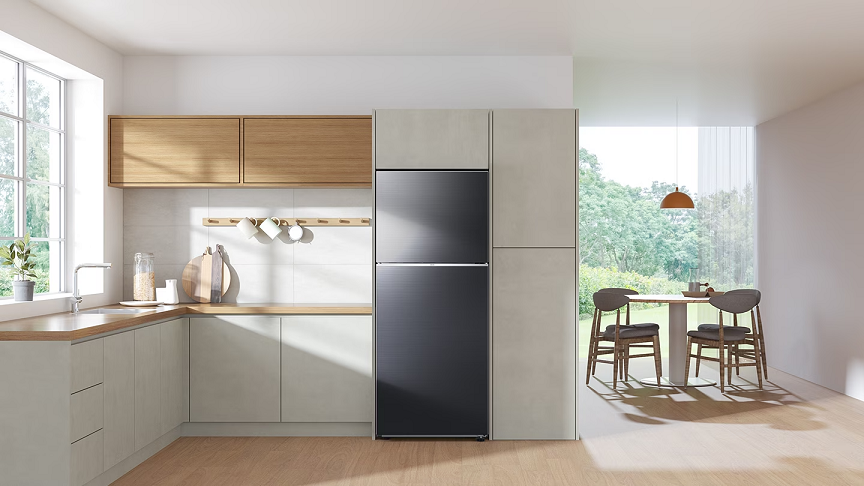 More space inside
SpaceMax™
Store more food in a spacious interior with 20 liters more capacity*. Unique SpaceMax™ technology uses special high urethane insulation that enables the walls to be much thinner without compromising energy efficiency. So it creates more space inside.
* Based on the RT47CG6644S9ST compared with the RT43K6230S8/ST models.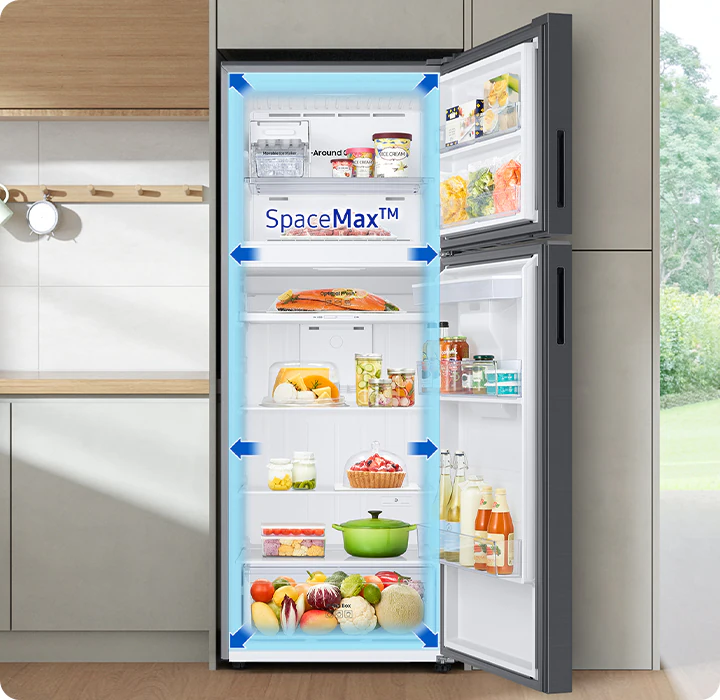 99.99% less bacteria* on the air filter
Active Fresh Filter (* Optional)
Keep the fridge clean and hygienic, reducing the risk of food being contaminated. An Active Fresh Filter* eliminates 99.99% of bacteria** on the filter's surface. Air passes through an activated carbon filter, so it is sterilized and deodorized, while an anti-bacterial mesh eliminates bacteria.
* Available on certain models.**Tested by Intertek. 99.99% of Staphylococcus Aureus and Escherichia Coli.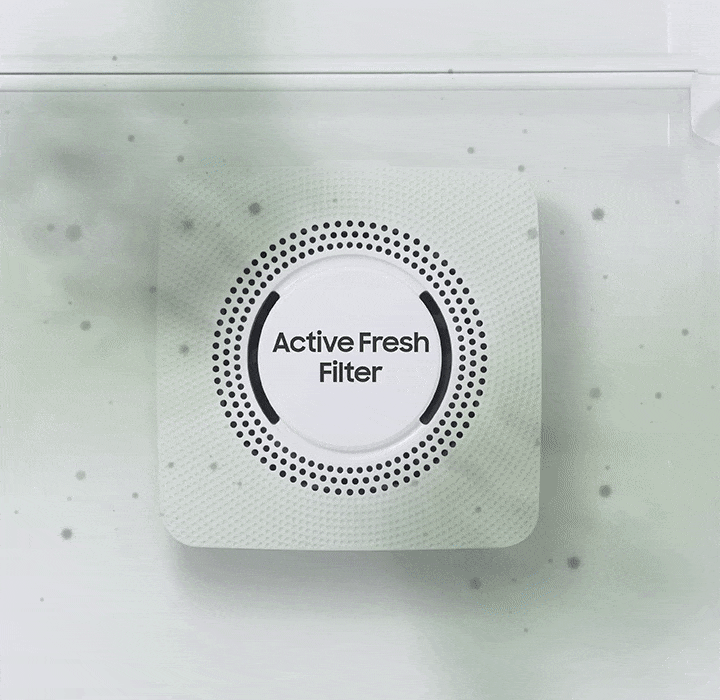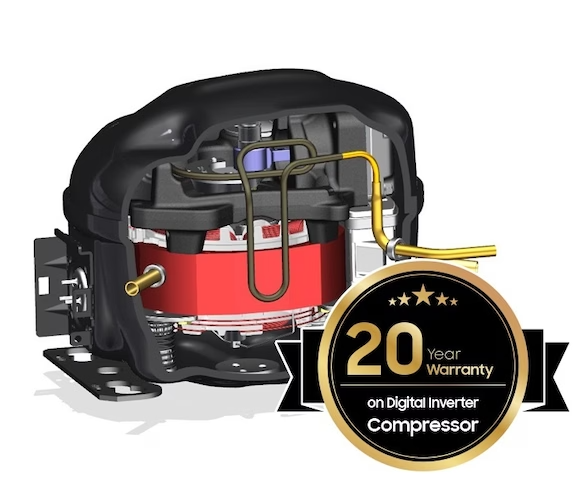 Efficient compressor
Digital Inverter Technology
Enjoy great energy efficiency, little noise and a long-lasting performance. The Digital Inverter Compressor automatically adjusts its speed in response to cooling demand. So it's quiet, uses power efficiently and keeps working for a long time, backed-up by a 20 year warranty* on the compressor.
* 20 year warranty is limited to the compressor only.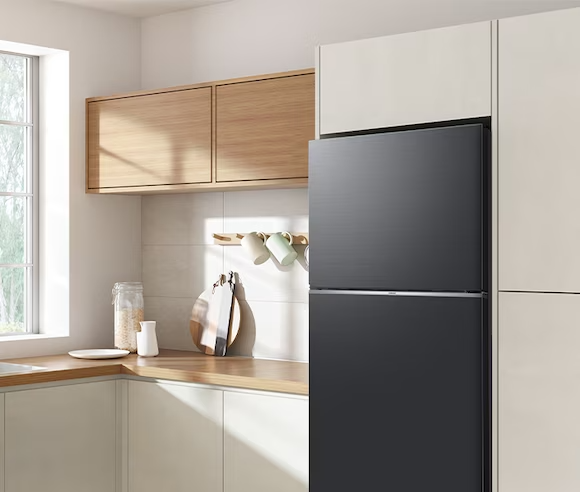 Sleek & modern look
Design
Give your home an elegantly sleek and modern look. The clean and contemporary design features strikingly beautiful flat doors with a premium silver deco around the edge and recessed handles that don't protrude. So it will fit seamlessly with kitchen appliances and enhance the look of your home.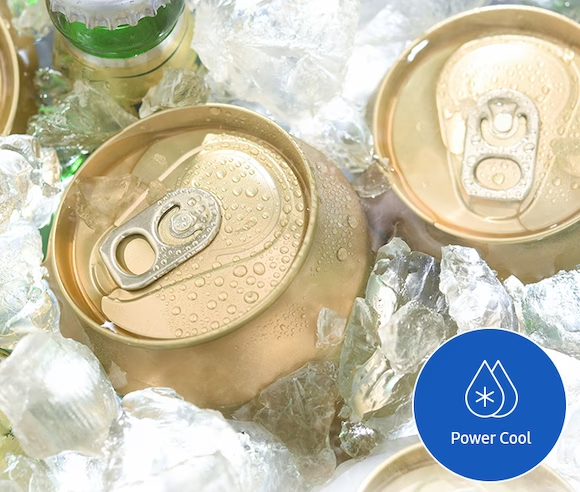 Fast cooling on demand of food & drinks
Power Cool
Enjoy a rapid cooling performance to chill food and beverages fast. At the touch of a button, Power Cool blows intensely cold air into the fridge. You can quickly cool your weekly groceries to lock-in their freshness and flavor or rapidly chill your favorite drinks for a party or dinner.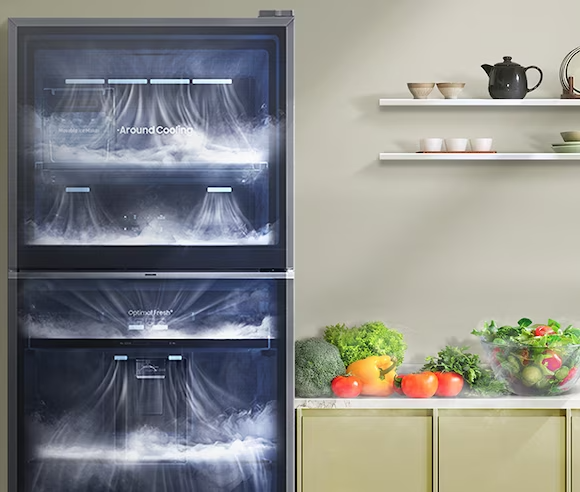 Cools evenly from corner to corner
All-Around Cooling
Take food storage to a new level of optimized cooling and preserve freshness effectively. Advanced All-Around Cooling continually checks the temperature and circulates cool air through strategically placed vents. So every item on every shelf and in every box is kept at the optimum temperature.
20-Year Warranty Logo
Specifications
Net Dimension (WxHxD)(mm)700 * 1785 * 672 mm
Specifications Detail
Capacity
Net for Freezer (Liter)98 ℓ
Net for Fridge (Liter)317 ℓ
Physical specification
Net Dimension (WxHxD)(mm)700 * 1785 * 672 mm
Packing Dimension (WxHxD)(mm)738 * 1880 * 730 mm
Packing Weight (kg)65.5 kg
20/40/40H (Container)21/48/65
Cooling Feature
Refrigerator Feature
Number of Shelf (Total)3 EA
Shelf MaterialTempered Glass
Number of Vegetable & Fruit Drawer1 EA
Number of Door Pocket4 EA
Egg Container (Egg Tray)Yes
Freezer Feature
Number of Shelf (Total)1 EA
Number of Door Pocket2 EA
General Feature
CompressorDigital Inverter Compressor
Exterior Feature
Energy
Smart
Customer comments
| Author/Date | Rating | Comment |
| --- | --- | --- |