"Experience the ultimate in laundry care with the Panasonic NA-F90A9DRT Top Load Washer. From Active Foam technology to Stain Master and Odour Aroma+, this washer has it all. Plus, the Easy Wide Opening makes laundry day a breeze. Shop now for a cleaner, fresher wash!"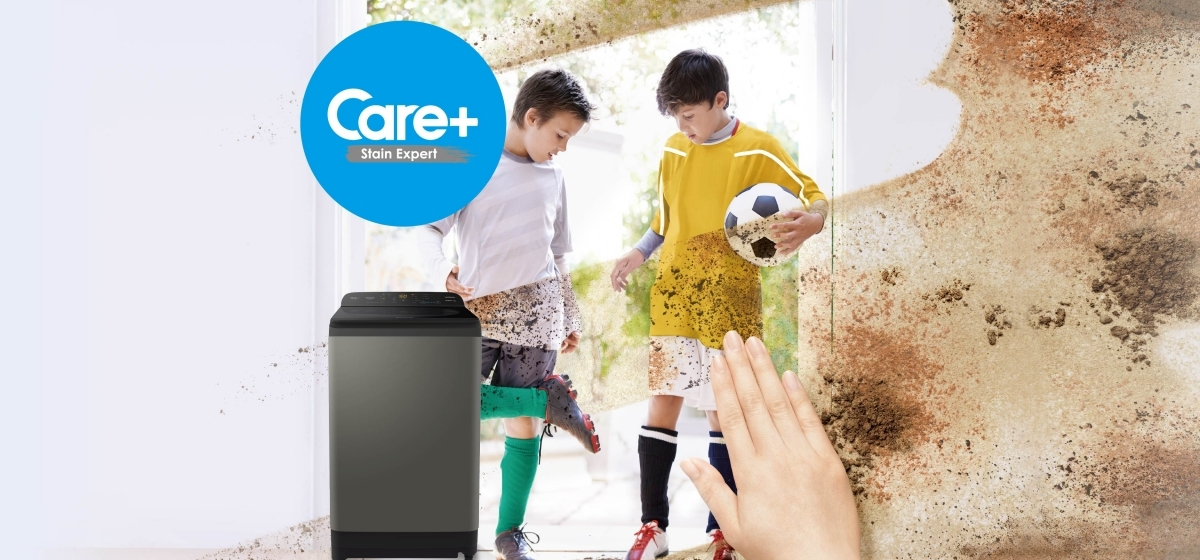 NA-F90A9DRT
Protect what kids love,
Remove what you don't.
Make outdoor playtime for your kids be filled with carefree fun while the new Panasonic Top Load Washing Machine makes your laundry time, hassle-free.
*All images are for illustrative purposes only.
9kg NA-F90A9DRT Top Load Washing Machine for Stain Care
Features Remove Multiple Stains and Odours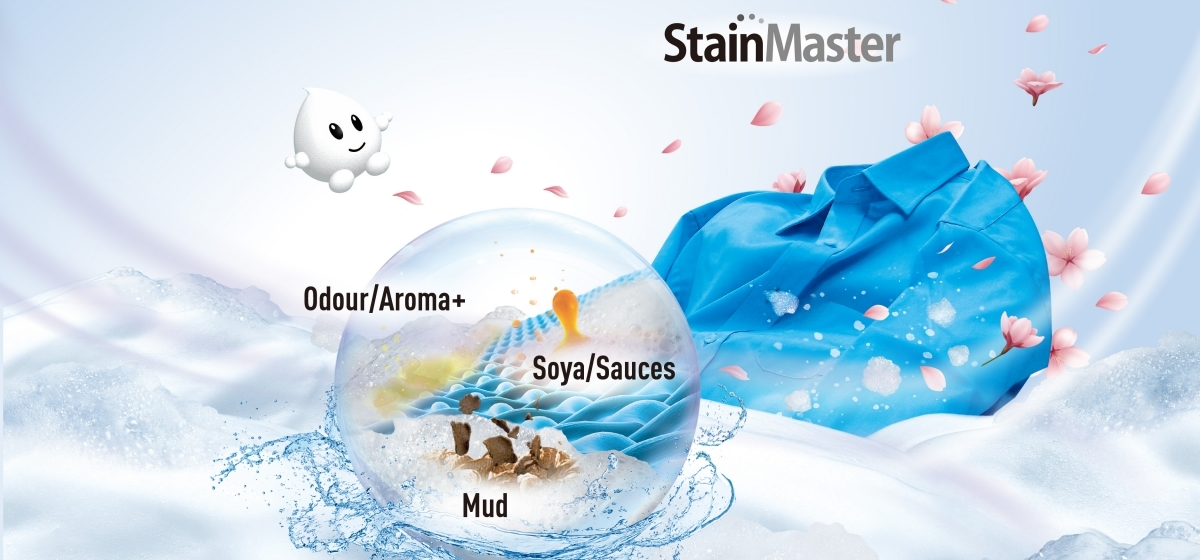 Easily save time on pre-care and handwashing, no matter the type of stain and where it came from. StainMaster easily breaks down a variety of stains on fabrics with a scrub wash effect and removes odours with special soaking and agitating patterns.
StainMaster Benefits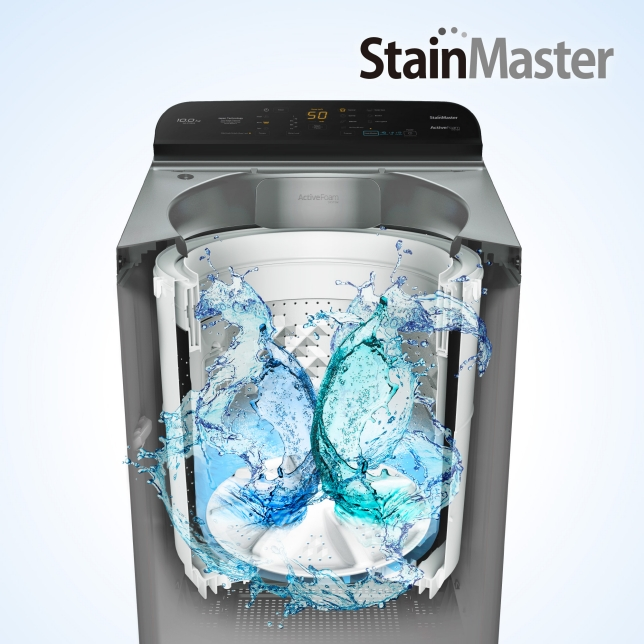 Active Scrubbing with Strong Water Flow
The Active Wave Pulsator with 8-wing design creates a powerful vertical water flow for washing with a scrubbing effect. Clothes are repeatedly moved in a scrubbing motion, removing tough stains effectively.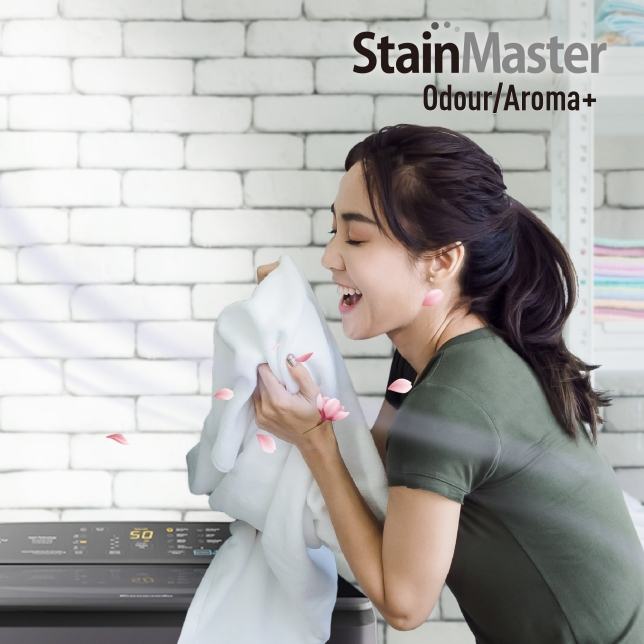 Make Your Laundry Smell Good All-day
Stay fresh after a long day of work with the new Odour/Aroma+ course. The unique soaking and agitating patterns enhance fragrance up to 74%* with a regular dosage of softener while removing up to 40%* of odours.
*Odour removal and enhanced fragrance efficiency was certified by Vietnam Association of natural products sciences following Test report dated 02/Jun/2021 and Standard: TCVN 12389:2018, TCVN 12387:2018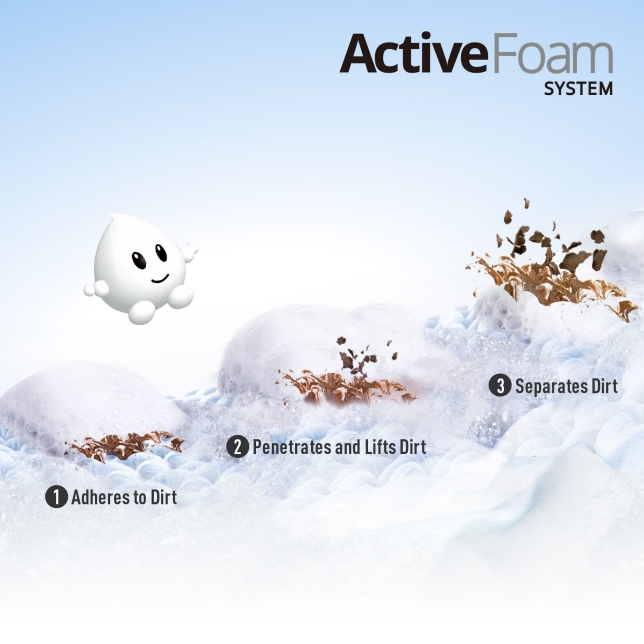 Fine Foam to Lift Stains Easily
The ActiveFoam System creates fine, dense foam that penetrates deep into fabric to thoroughly remove dirt and ensure cleaner results.
Everyday Washing
Made Easy
Even washing big loads of laundry can feel less of a chore, making every wash almost effortless.
The Panasonic Top Load Washing Machine is designed with a wide opening which makes it easier to load/unload your family's pile of laundry.
Effortless Daily Washing with Easy Operation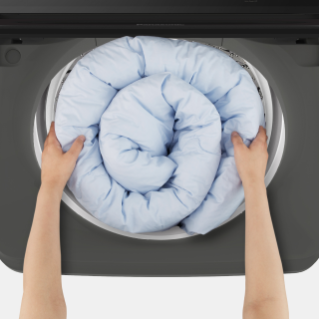 Easy to Load / Unload
Wider Tub Opening
Wide opening makes it easy to load/unload even large items.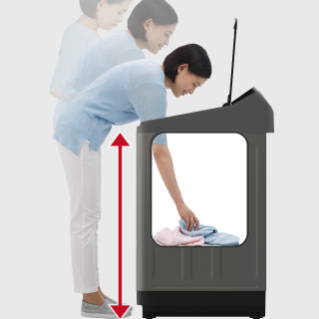 Easy to Reach
Lower Front Height
It's easy to reach the bottom of the tub and take out washed items, even if you aren't tall.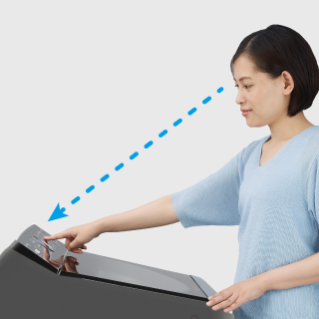 Easy to Read / Easy to Operate
Rear Control Panel
The control panel is at the rear so the buttons can be easily read and operated without looking down.
Convenient Features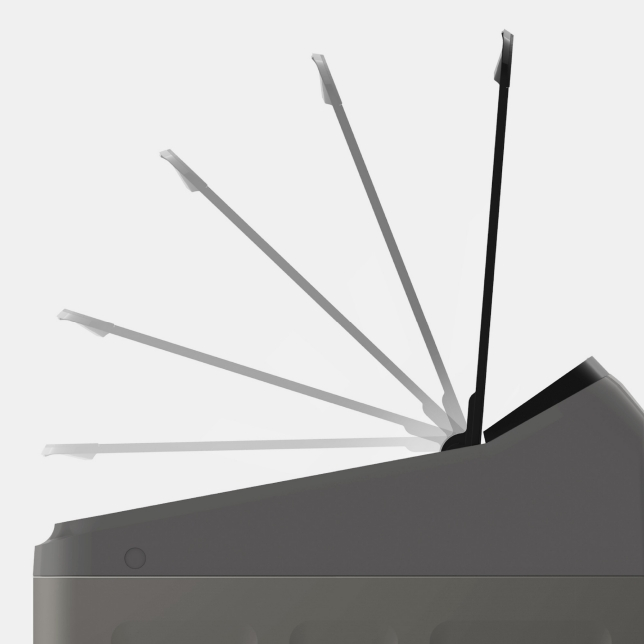 Soft Closing Lid
The lid slowly and quietly closes on its own.*
*Even though this design has a soft closing feature, if the lid is opened partway and then let go, it may accidentally hurt your fingers.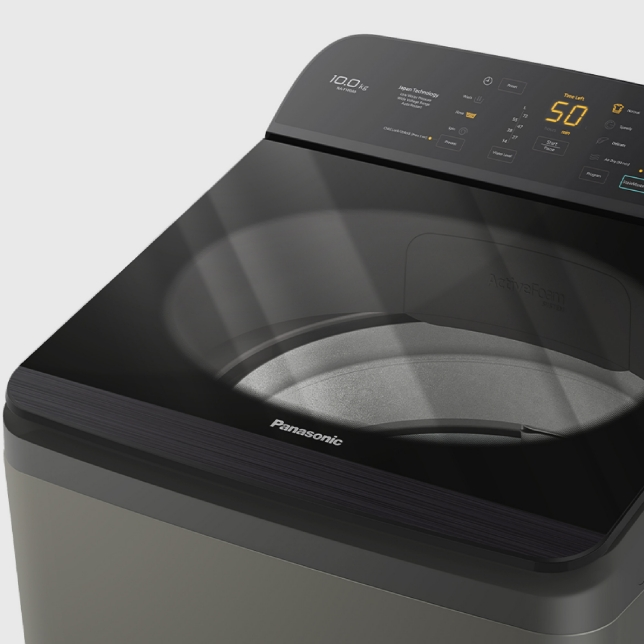 Tempered Glass Lid
The sleek frameless lid employs strong, durable glass capable of bearing up to a 60kg load.
*Photo shows the NA-F100A9 model.
Capacity: 9kg
StainMaster courses eliminate multiple stains with scrub wash
Odour/Aroma+ makes your laundry smell good all-day
ActiveFoam creates fine foam to easily lift stains away
Wide full-circle inlet to easily load/unload even big loads
Size and Weight
Height

1043mm
Width

554mm
Depth

617mm
Weight

36kg
*Please check the minimum space requirements for installation.
LOADING CAPACITY
BASIC SPECIFICATION
Dimensions (W x D x H)
Weight (Net)
Voltage / Frequency
Control Panel Type
LED color
Digital Display
Lid Type

Tempered Glass (with print)

Colour (Body)
WASH FEATURES
ActiveFoam System
StainMaster
Hot Wash (40℃, 60℃)
Pulsator

Active Wave Pulsator (Plastic)

Water Bazooka
Dancing Water Flow
Aqua Spin Rinse
ECONAVI (Cloth Load & Water Temp.)
Inverter
Water Level Settings
CONVENIENT FEATURES
Easy Wide Opening
Soft Closing
Tempered Glass Lid
Child Lock (with LED)
Low Water Pressure
Auto Restart
Auto Power Off
Auto Tub Clean
Remaining Time Indication
SAZANAMI Drum
Big Cassette Lint Filter
MAIN PROGRAMMES
Number of Programmes
Normal
Speedy
Delicate
Baby Care
Water Save
Blanket
Tub Hygiene
Soak
Air Dry (90 min.)
Tangle Care
SPECIAL PROGRAMS
Customer comments
| Author/Date | Rating | Comment |
| --- | --- | --- |