Wash smarter, not harder with the PANASONIC NA-S96FC1WMY Washer Dryer - featuring StainMaster+ and Hybrid Dry technologies for a powerful and efficient clean.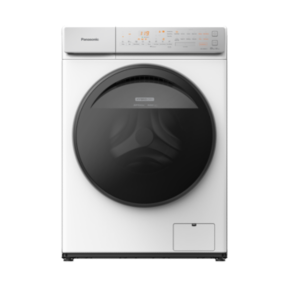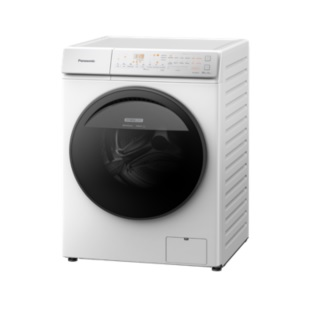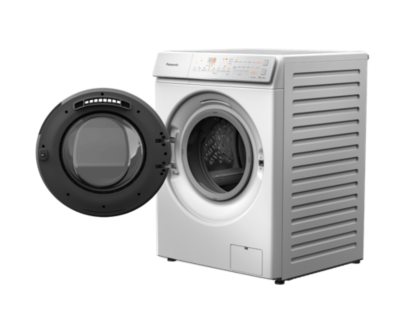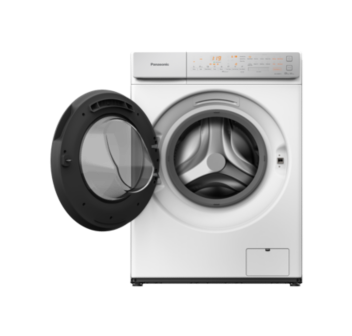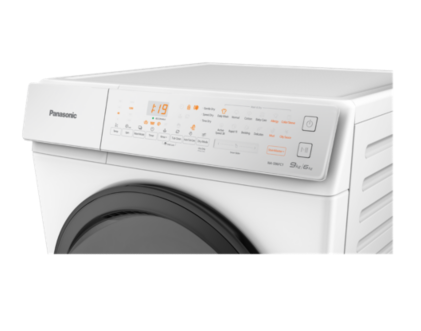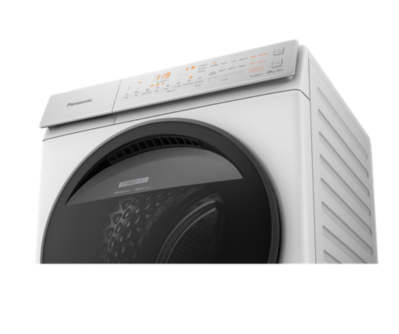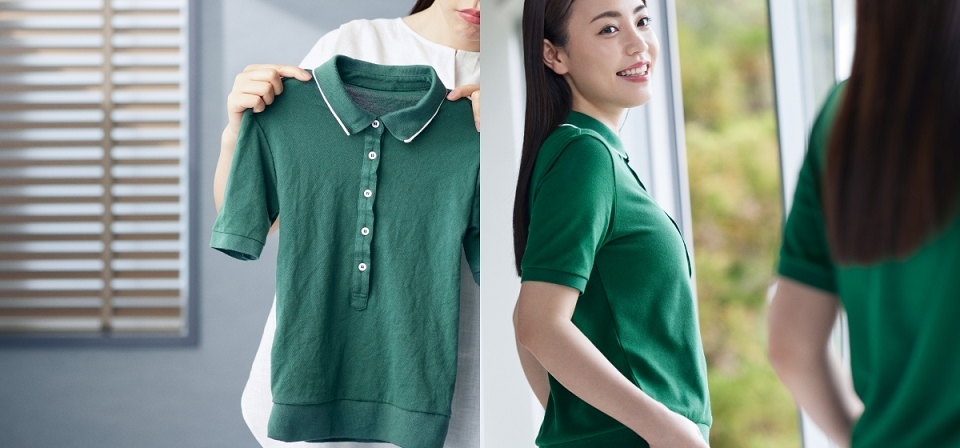 NA-S96FC1WMY
Gentle Drying
Prevents Shrinkage
Smart washer dryer designed for your wellbeing, total hygiene care takes care of your laundry from washing and drying to even tub cleaning. Enjoy easy and carefree laundry with our advanced fabric care technology that protects your laundry to keep your clothes long-lasting.
* All images are for illustrative purposes only.
9kg/6kg Front Load Washing Machine with Dryer NA-S96FC1WMY - Gentle Dry & Hygienic
Features Protects Your Favourite Clothes with Precise Temperature Control
Advanced software-controlled heat uses the natural air taken through our unique air vents to maintain an internal temperature of approximately 65ºC to gently dry clothes to prevent them from shrinking.
Gentle Drying for Longer-Lasting Clothes
Gentle Dry mode dries items at a relatively low temperature at approximately 65°C to protect your laundry from shrinking.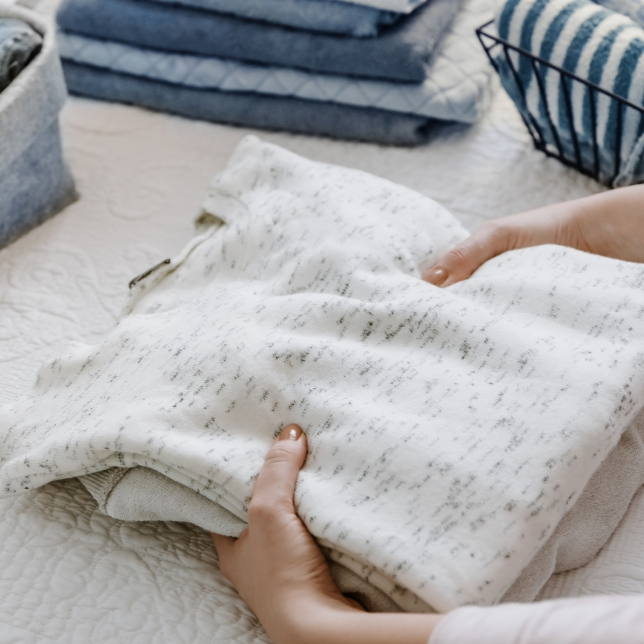 Easy Drying Modes to Save Time
Save time and hassle with other drying modes, such as "Speed Dry" and "Time Dry", which allow you to dry your clothes quickly and conveniently whenever you need it.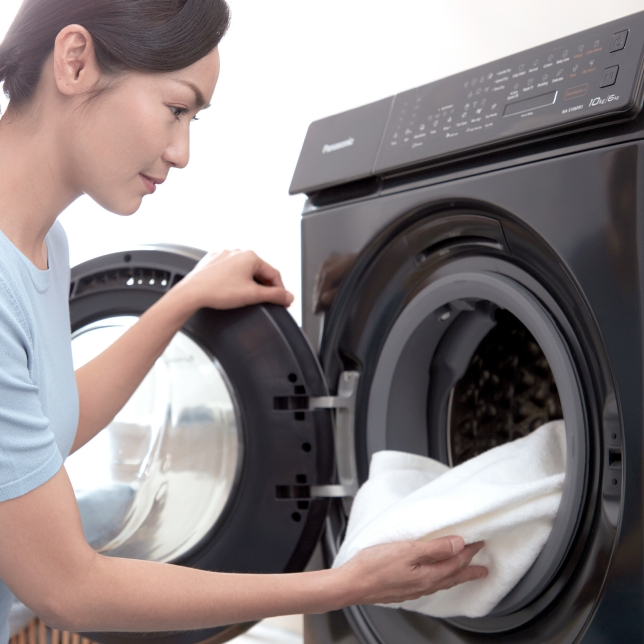 Improves Hygiene in Your Everyday Laundry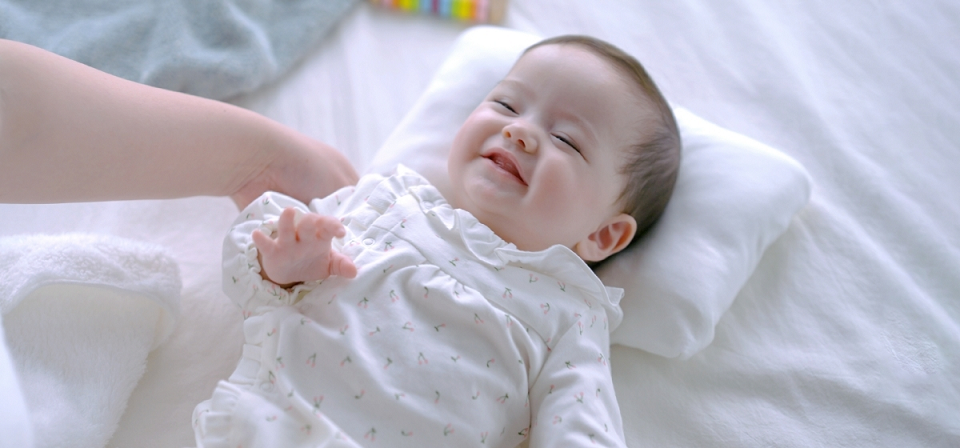 Keeps your everyday wear clean and hygienic with innovative bacteria elimination technologies from washing to drying to protect you and your family. Our latest tub cleaning modes keep your tub clean from mould and detergent residues to provide you with clean and carefree laundry.
Hygienic Drying with Bacteria Elimination
Eliminates 99.99%* of bacteria by keeping laundry temperature at approximately 65°C during drying to provide utmost protection to your family while keeping your clothes in their optimal condition.
* As certified by the Institute of Biotechnology (Vietnam/No: 050522/VCCM). Bacteria Elimination rate: 99.99% Escherichia coli 99.99% Staphylococcus aureus. Test conditions apply.
Removes Allergens & Mites with Hot Wash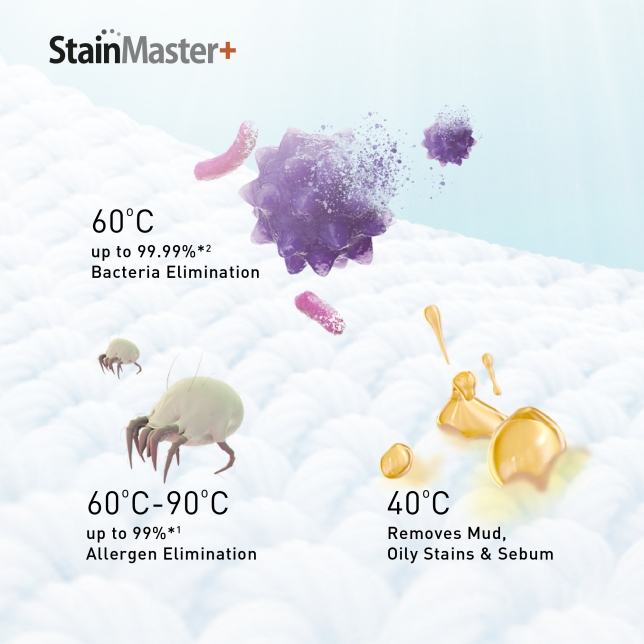 StainMaster+ technology effectively eliminates various stains, allergens, mites and 99.99%* bacteria on fabrics with the ideal water temperature of 40ºC to 90ºC hot wash.
*1 Tested by Biostir Inc. Japan.
*2 As certified by the Institute of Biotechnology (Vietnam/No: 050522/VCCM). Bacteria Elimination rate: 99.99% Escherichia coli 99.99% Staphylococcus aureus. Test conditions apply.
Keeps Drum Clean & Hygienic After Every Wash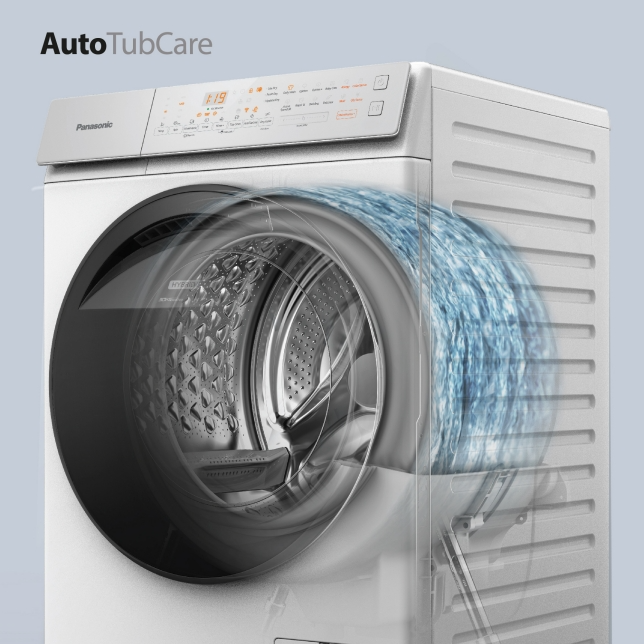 Prevents Mould Growth
Auto Tub Care prevents mould growth and detergent residue in the tub using hot water to suppress foul odours and keep laundry hygienic.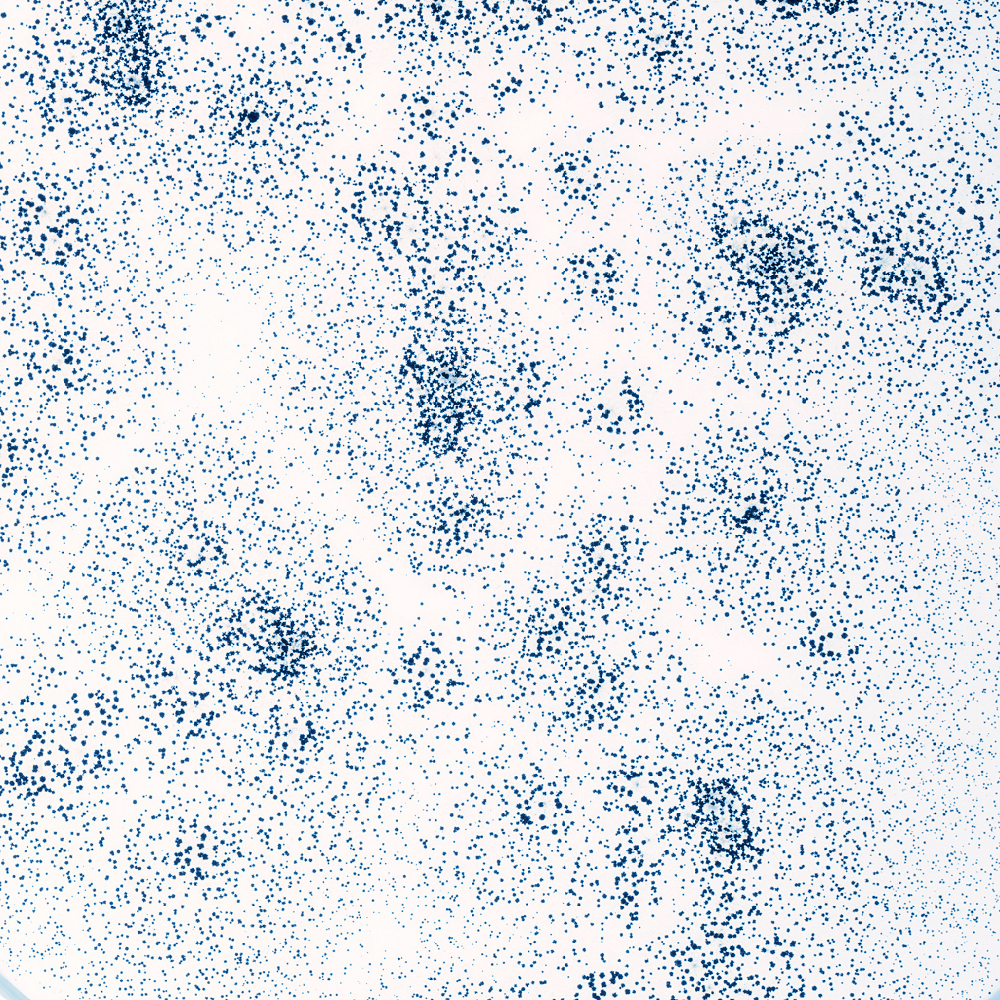 2Daily Tub Maintenenace - Auto Tub Care
Auto Tub Care memorises the wash settings selected and then automatically washes the drum with the matching settings to keep the tub clean.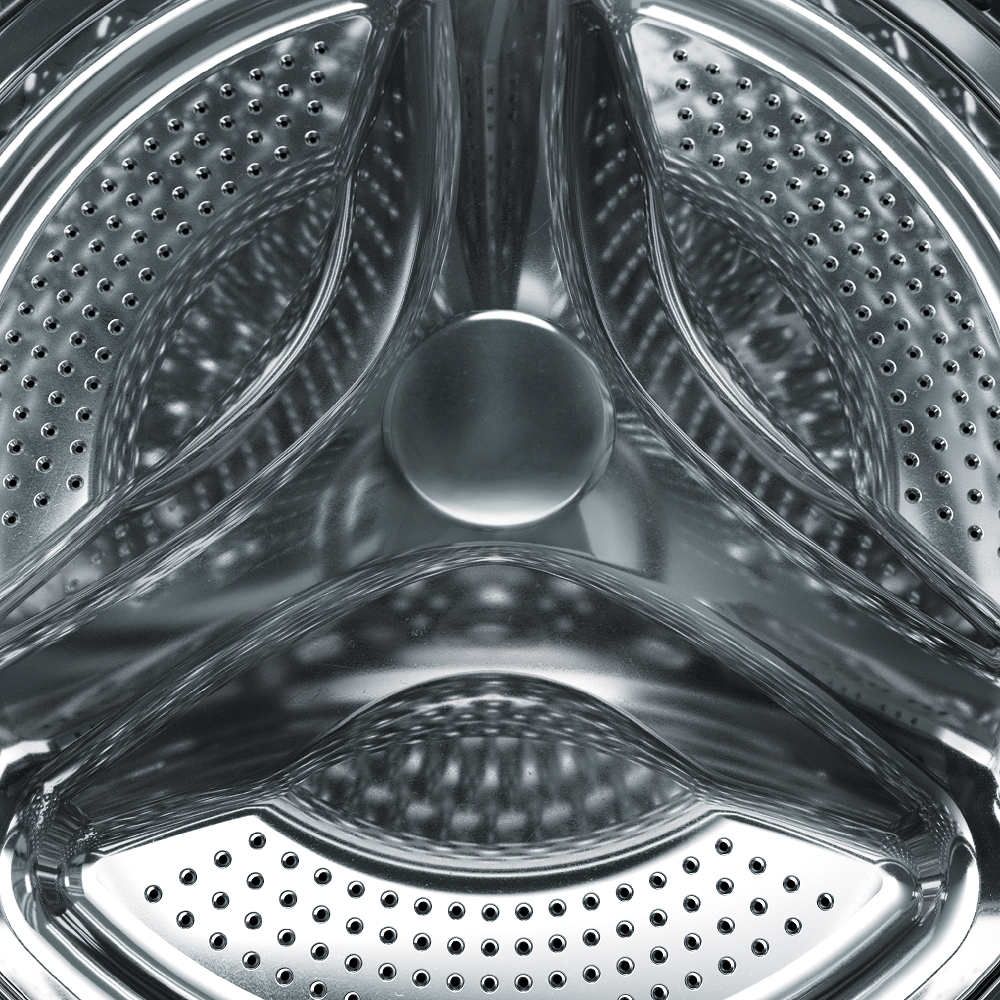 Special Tub Maintenenace - Tub Clean
The special Tub Clean feature lets you wash the tub with warm water at 40°C to prevent black mould growth for optimal cleanliness.
*This course requires a special detergent*¹ for tub cleaning.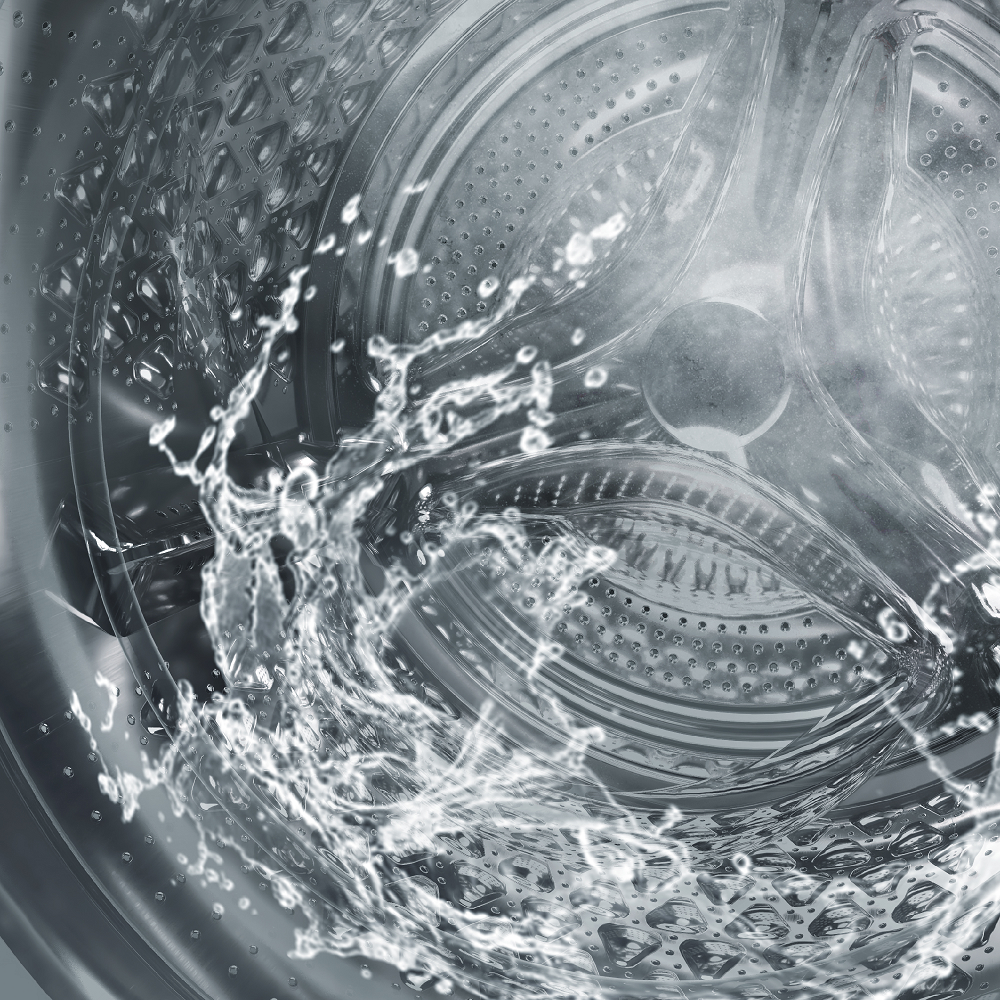 Smartly Decides for You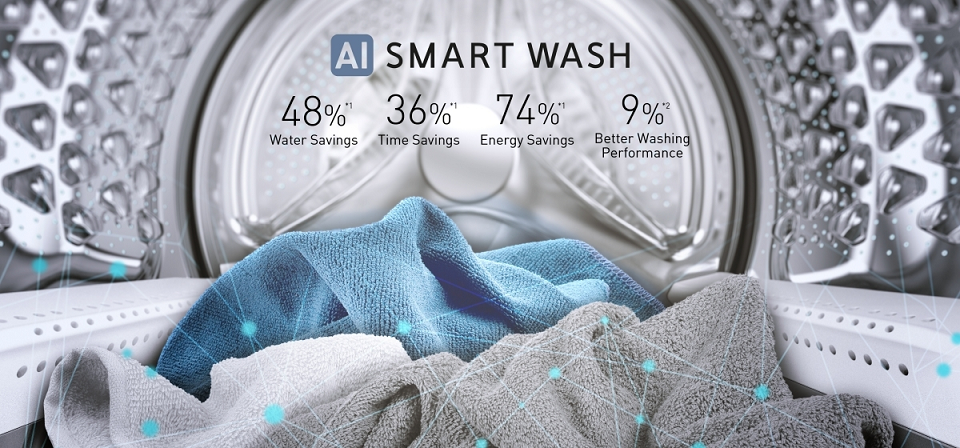 Intelligent sensors automatically detect laundry load size & weight to adjust washing performance by selecting a wash mode with the right amount of water and duration to provide a clean, efficient wash with minimal energy use.
*1 Panasonic Corporation Internal Testing / *TEST CONDITIONS: Daily wash with ECONAVI program. Comparison between cotton fabric (loading 8.5kg /water temperature: <17ºC) and synthetic fabric (loading 1.5kg /water temperature: >35ºC). Test conducted based on IEC 60456 with the exception of water temperature
*2 Panasonic Corporation Internal Testing/ *TEST CONDITION: Cotton 40ºC with and without 3D sensor (5kg loading)
Saves Space with All-in-one Washer Dryer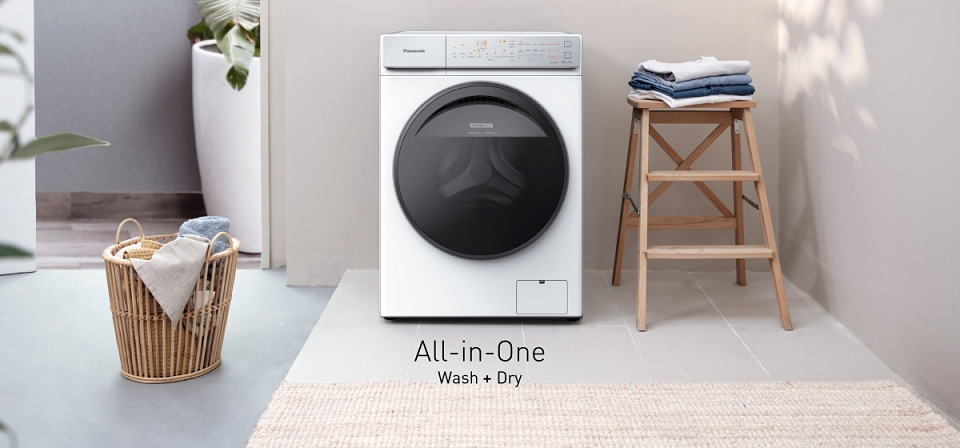 Completes your laundry routine with just a single unit that can do both washing and drying. Compact in size to easily fit in any space.
Specs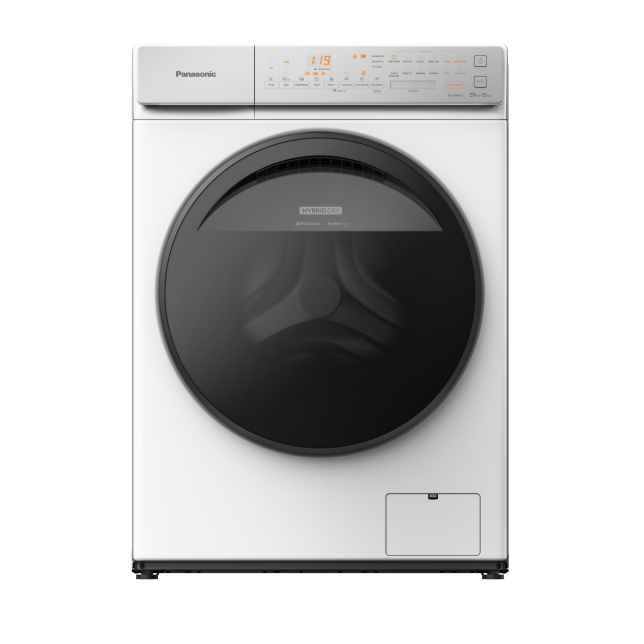 Size and Weight
Height
845mm
Width
596mm
Depth
645.7mm
Weight
70kg
*Please check the minimum space requirements for installation.
Wash Capacity: 9kg
Dry Capacity: 6kg
Hybrid Dry - gentle drying prevents shrinkage
Hygienic Drying - eliminates 99.99%* bacteria
Total Hygiene Care - from washing, drying & auto tub care
AI Smart Wash - intelligently detects your laundry to maximise wash performance, optimise consumptions
Loading Capacity
9kg
Drying Capacity
6kg
Basic Specification
1400
Dimensions (W x D x H) mm
596 x 645.7 x 845
Drum Dimension (Diameter x Depth) mm
525 x 330
Door Inlet Diameter (mm)
310
Net weight (kg)
70
Voltage
220-240V
Frequency
50Hz
Body Colour
White
Control Panel
Slide touch/Touch toggle switch
LED Screen
Amber
Wash Features
-
StainMaster+
Yes
ActiveFoam System
Yes
Active Speed Wash
Yes
Smart Wash
Yes
Inverter
3Di Inverter
IoT
No
Dry Features
Drying Method
Temp.
Modes
Gentle Dry
Speed Dry
Time Dry
Convenient Features
Yes
Auto Tub Care
Yes
Alpha Drum
Yes
Auto Restart
Yes
Drain Pump
Yes
Standard
Necessary
Applied regulation
SIRIM
(EL) Energy label
5 stars
(WELS) water label
-
Noise(dB(A)re1pW)
-
Programs
16
Daily wash
Yes (Wash & Dry)
Cotton
Cotton
Normal
Cotton +
Cotton +
Cotton
Baby Care
Yes (Wash & Dry)
Active Speed 38
Yes
Rapid 15
Yes
Bedding
Yes
Delicates
Yes
Tub Clean
Yes
StainMaster+ (Collar/Sleeve)
Yes (Wash & Dry)
StainMaster+ (Allergy)
Yes (Wash & Dry)
StainMaster+ (Mud)
Yes
StainMaster+ (Oily Sauce)
Yes
Customer comments
| Author/Date | Rating | Comment |
| --- | --- | --- |