View Seamless Fridge for Your Kitchen in AR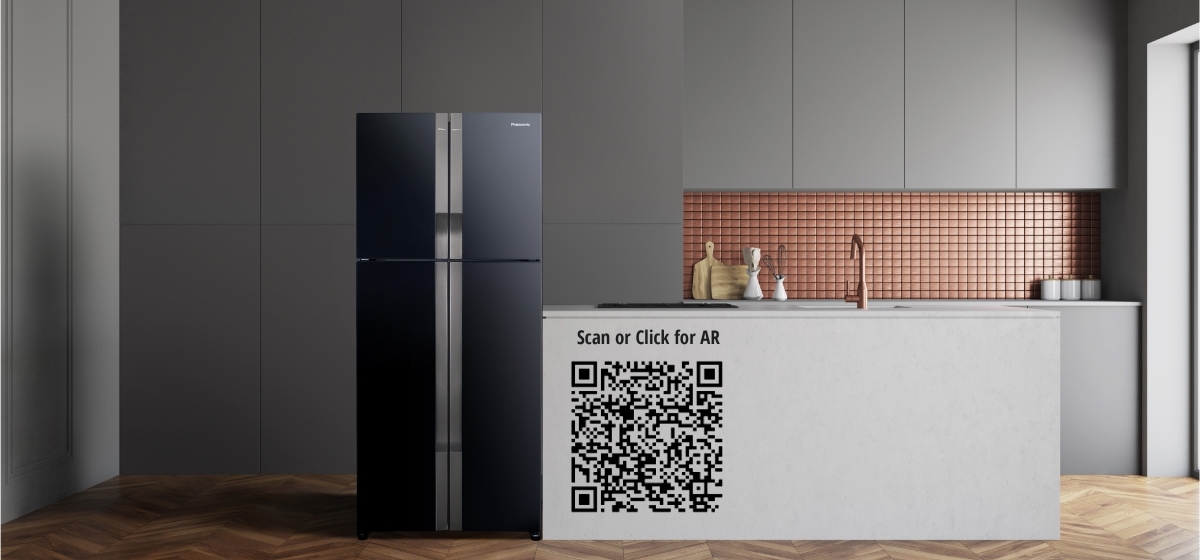 Features the beautiful transparency of glass with a black coloured backing with blue sparkling. Frameless and seamless glass door provides a clean and luxurious appearance.
Faster Soft Freezing Keeps Food Fresh with Prime Fresh+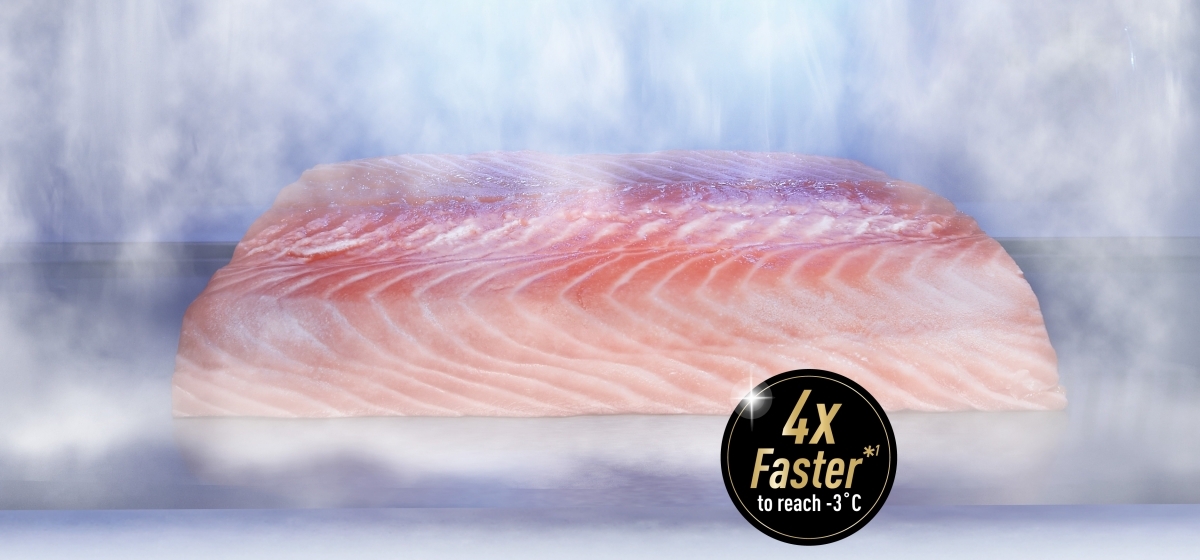 Prime Fresh freezes meat and fish lightly at approx. -3°C.
Food soft frozen in this way retains freshness for about 7 days*² without the need to defrost.
Select the Prime Fresh+ mode to soft freeze food about four times faster.*¹
Cook Healthy Meals Every Day with Prime Fresh+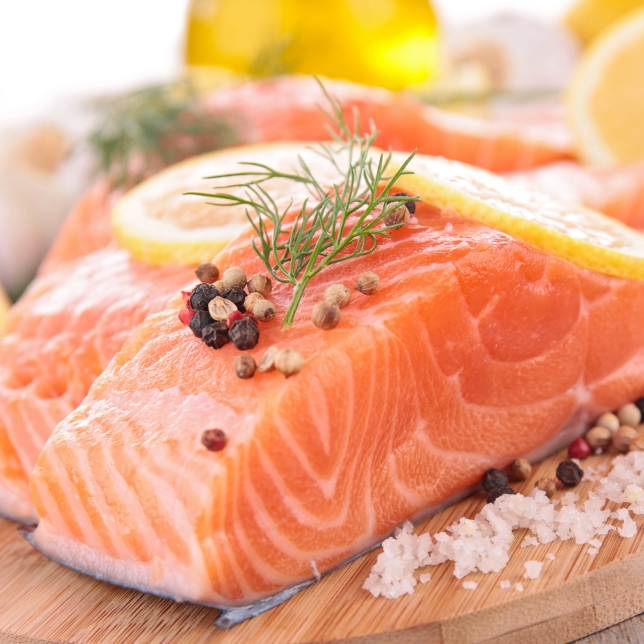 Superior Hygiene with Blue Ag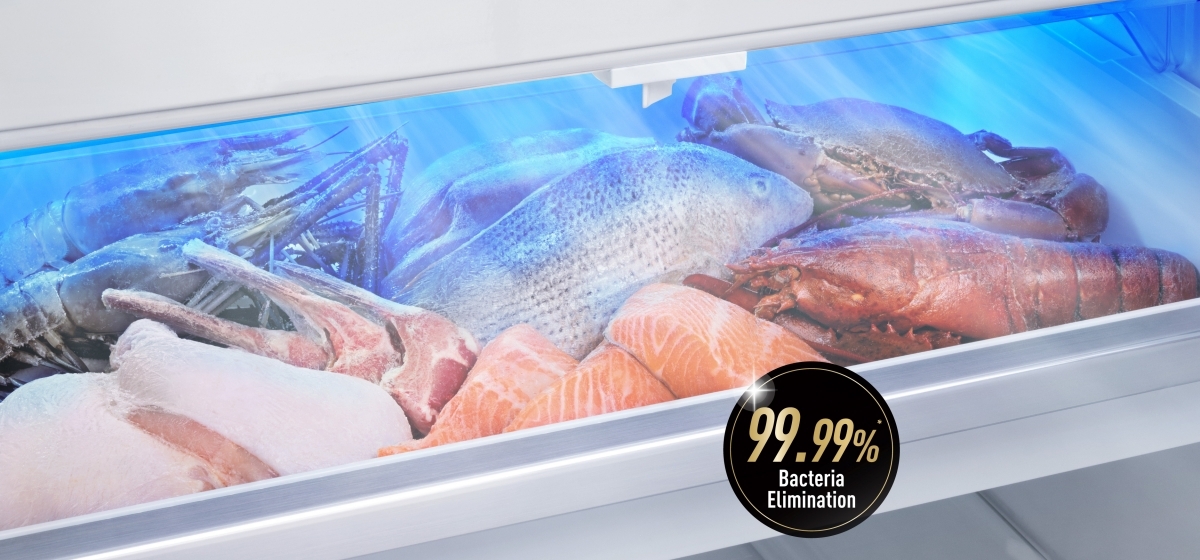 Blue Ag eliminates 99.99%* of bacteria passively through the combined functions of the Blue Ag filter and Blue LED light.
Functional & Organized Storage for Fruits and Vegetables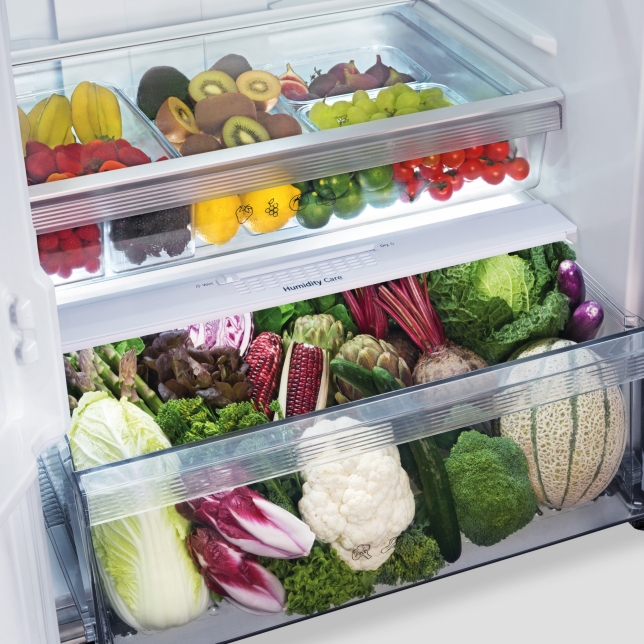 More Storage, More Accessible, More Organized
Two layers separate fruits and vegetables into two cases for plentiful, organized and accessible storage.
The upper case is great for delicate fruits and vegetables. The lower case is fantastic for large, leafy greens.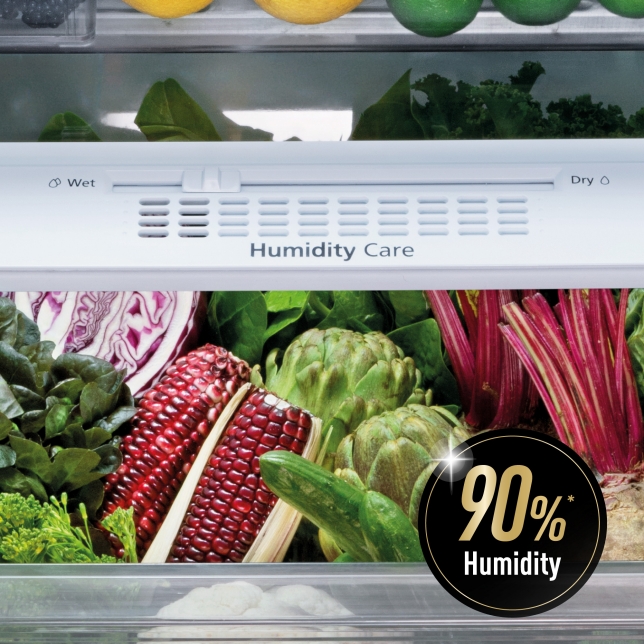 Fresh and Crisp Vegetables with Humidity Care
Vegetables stay fresh and crisp in the right humidity. Indirect airflow prevents dryness while a manual controller adjusts humidity ideal for each type and quantity of vegetables.
*Data prepared by Panasonic.
Powerful Ag Hygiene for Air and Food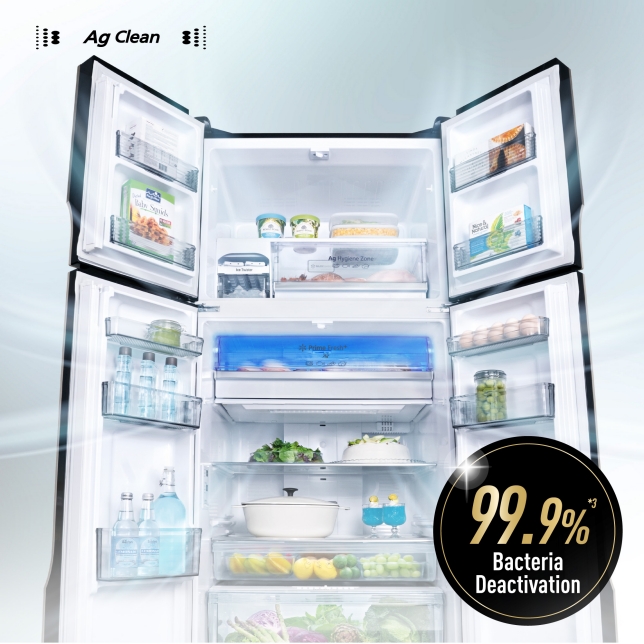 The Ag filter deactivates 99.9%*3 of bacteria and reduces unpleasant odours. The air inside the refrigerator passes through dual Ag filters to keep space clean.
Big, Organized & Hygienic Freezer Storage for Families
Save Energy Intelligently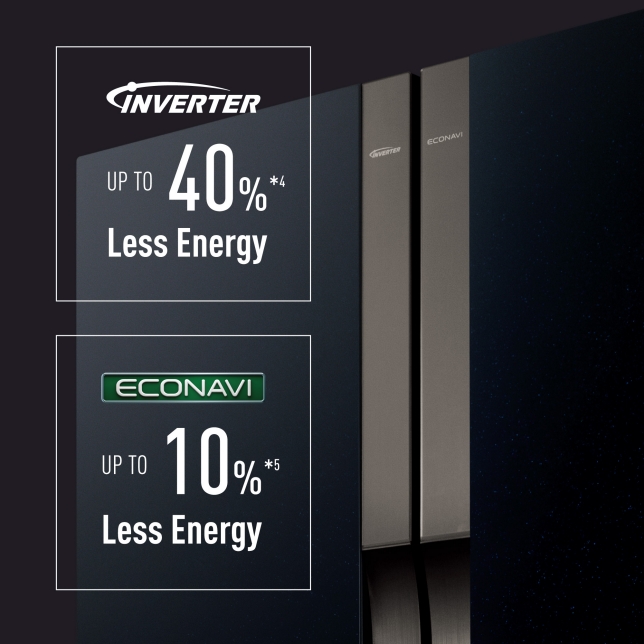 Three kinds of ECONAVI sensors monitor daily refrigerator usage. The Inverter compressor optimises cooling performance to reduce energy consumption.
3 Kinds of Intelligent ECONAVI Sensors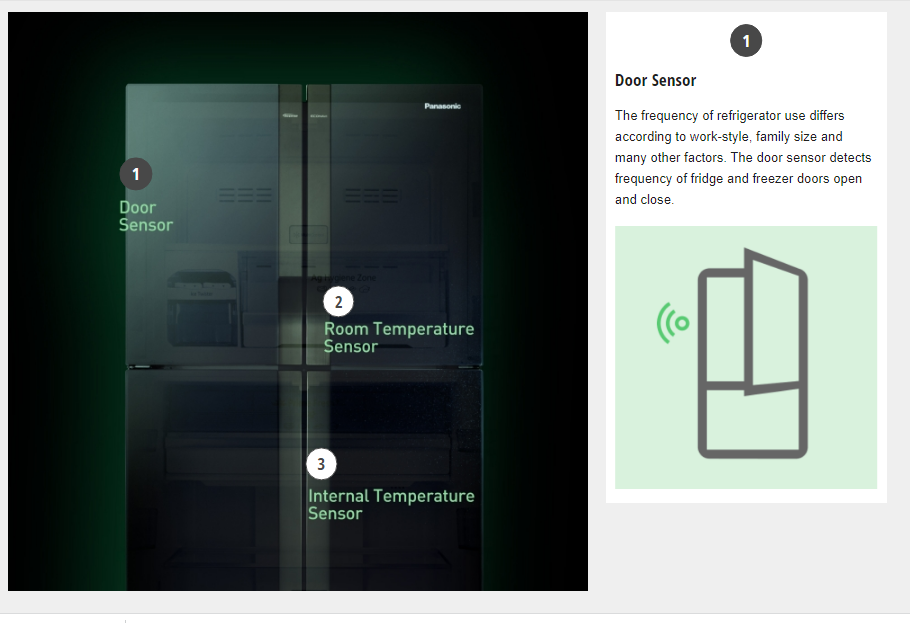 SPECIFICATIONS
Net Capacity (MS IEC 62552:2016)
o
Total
o
Refrigerator Compartment (PC)
o
Freezer Compartment (FC)
o
Vegetable compartment (VC)
-

Gross Capacity (*IEC 62552)
o
Total
o
Refrigerator Compartment (PC)
o
Freezer Compartment (FC)
o
Vegetable compartment (VC)
Product Dimensions (WxDxH)

Defrost Type

Standard / Regulation

IEC 60335-1: 2010, IEC 60335-2-24: 2005


MS IEC 62552: 2016

Energy Consumption

Energy Level

Net Weight

Gross Weight

Voltage

Hertz

Number of Doors

Door Colour

Black Glass ( Blue Sparkling)

Door Material

Control Panel

Yes (Inside of fridge compartment/ Button)
REFRIGERATOR COMPARTMENT (PC)
Vegetable Storage

Two-layer Vegetable Case (Fresh Safe with Humidity Care)

Special Storage

Door Pockets

Height Adjustable Shelves

Sliding 1-2 Shelf

Shelf Material

Egg Tray

Utility Box

Water Dispenser

LED Light

Power Control

Ag Clean

Blue Ag
FREEZER COMPARTMENT (FC)
Separate Storage

Shelves

Write a comment'+ '

'+ ''+ ''+ ''+ ''+ ''+ ''+ '

'+ ''+ ''; $("#app-comment").prev().append("

---

"); $("#app-comment").append(comment_html); } if(!customer_id.trim()){ var comment_html = '

Log in to write review

'; $("#app-comment").prev().append("

---

"); $("#app-comment").append(comment_html); } if(data["comments"].length > 0){ $.each(data["comments"], function( k, v ) { if(v['rate'] == "1"){ var img_class="icon-rate-very_satisfied"; var rate_name="Very satisfied"; } else if(v['rate'] == "0"){ var img_class="icon-rate-satisfied"; var rate_name="Satisfied"; } else{ var img_class="icon-rate-not_satisfied"; var rate_name="Not satisfied"; } html += '
'+v['customer_name']+'

'+v['datetime']+'

'+ '

'+rate_name+'

'+ '
'+v['comment']+'
'; }); }else{ html += '
No comments
'; } $('table.pr-table tbody').append(html); } }); }); $('body').on('click','.btn-pr-apps-comments',function(){ if(!$.trim($('textarea#pr-comments-textares').val())){ alert('Comment cannot be empty.'); return false; } if($.trim($('textarea#pr-comments-textares').val()).length > 255){ alert('Cannot more than 255 characters.'); return false; } var data = { customer_id: '', customer_name: '', product_id: '6368480', rate : $('input[name="rate"]:checked').val(), comment : $('textarea#pr-comments-textares').val() }; $.ajax({ url: '/a/product-rating/ajax-post', type: 'post', data: data, success: function (data) { if(data) location.reload(); } }) });