KEY FEATURES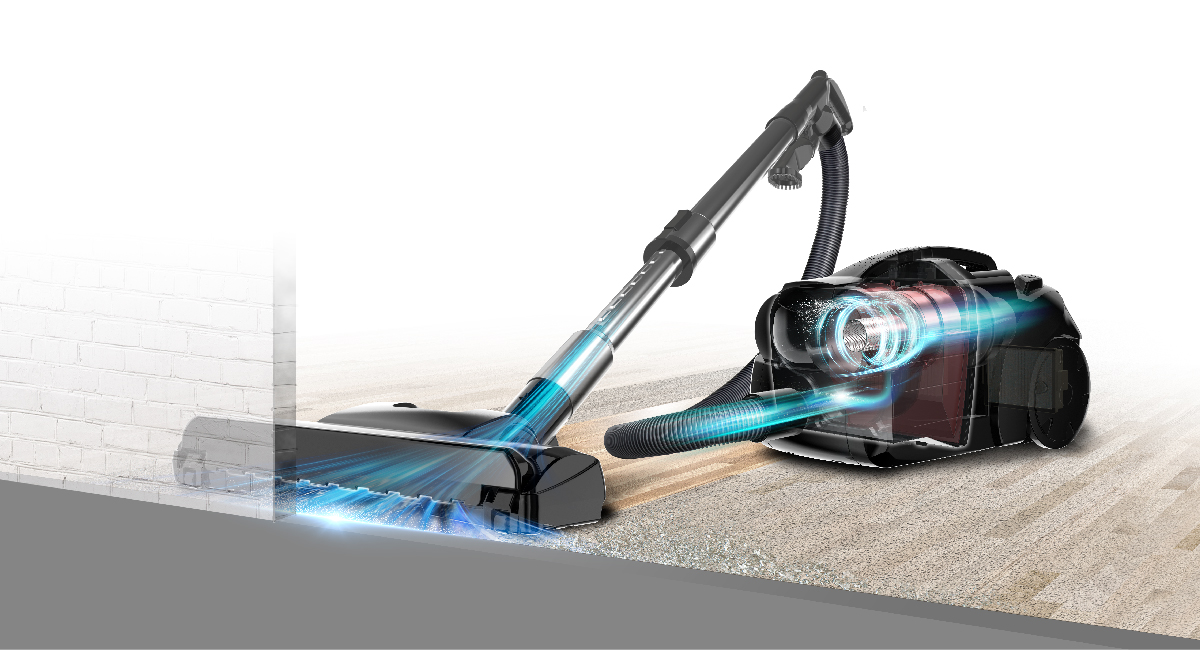 Advanced Mega Cyclone Vacuum Cleaner
Clean up your rooms in every edge and corner. We have come up with the Advanced Mega Cyclone. It features long-lasting suction power, clean exhaust, large capacity and much more.
Mega Cyclone advanced by Stainless Guard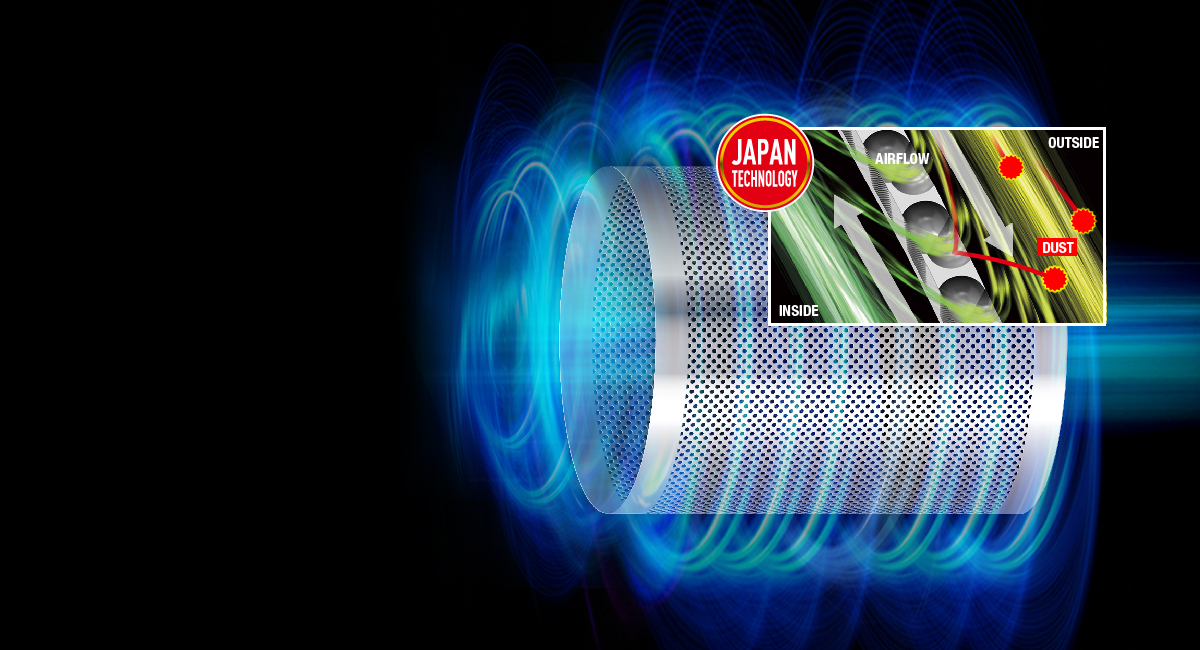 Effective Air & Dust Separation
Stainless Guard is structured by slanting hole. It is difficult for dust to make through. Because the airflow is different inside and outside, it prevents the dust from getting in the filter.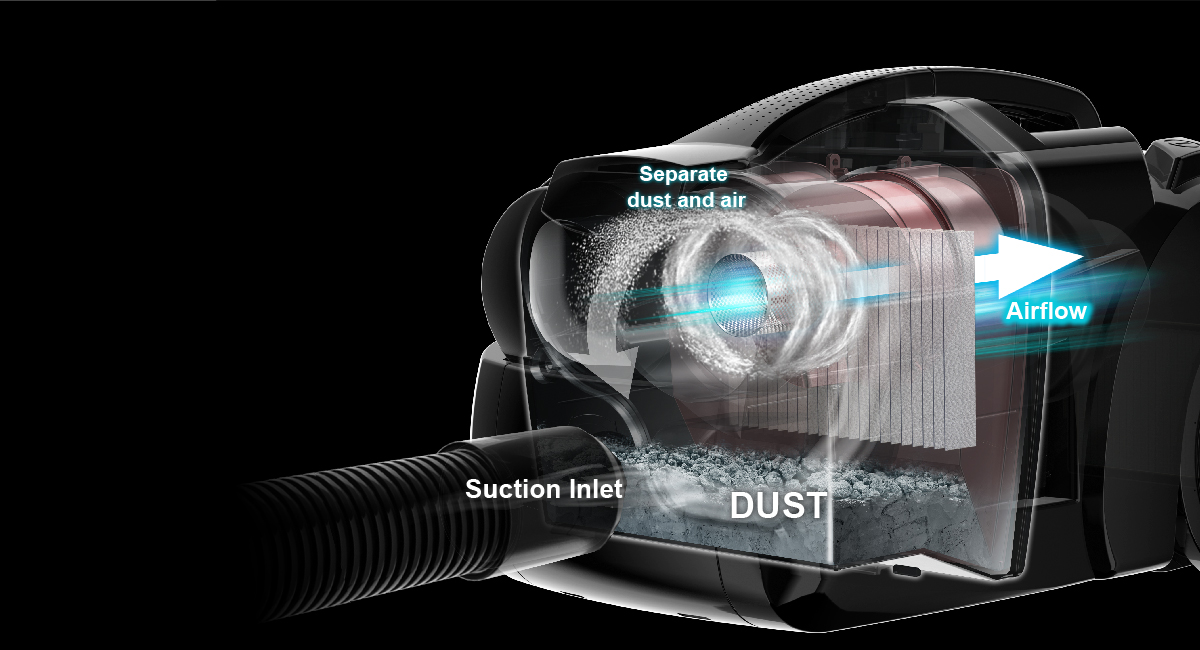 Cyclone centrifuges dust and maintains airflow
Exhaust air of conventional cyclone passes through the dust. Power tends to fall if dust accumulates.
Mega Cyclone separates dust and air, then it puts away dust in big-capacity 2L dust compartment firmly. Therefore, it prevents the filter from getting clogged, and keeps strong suction power lasting.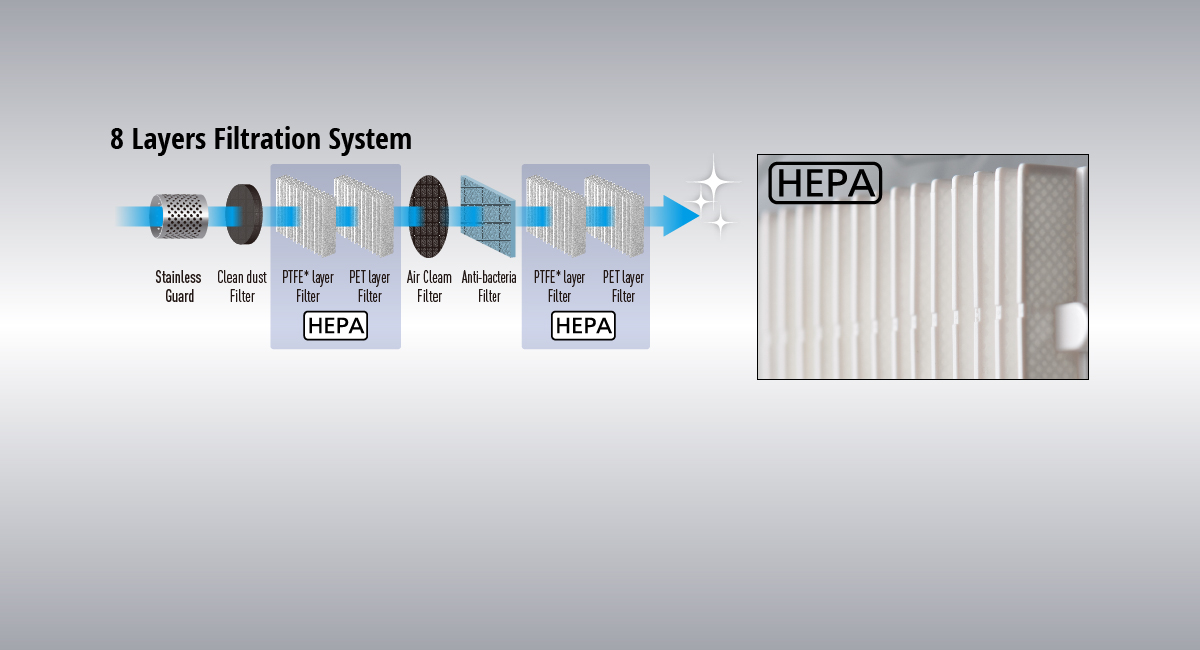 Double HEPA Filter
Double HEPA System, consisting of main filter and exhaust filter, also removes fine particles to give out clean exhaust. The HEPA filter has two layers of PTFE(Polytetrafluoroethylene) and PET.
Fluorocarbon polymers :High filtration, lower air loss, easy to detach the dust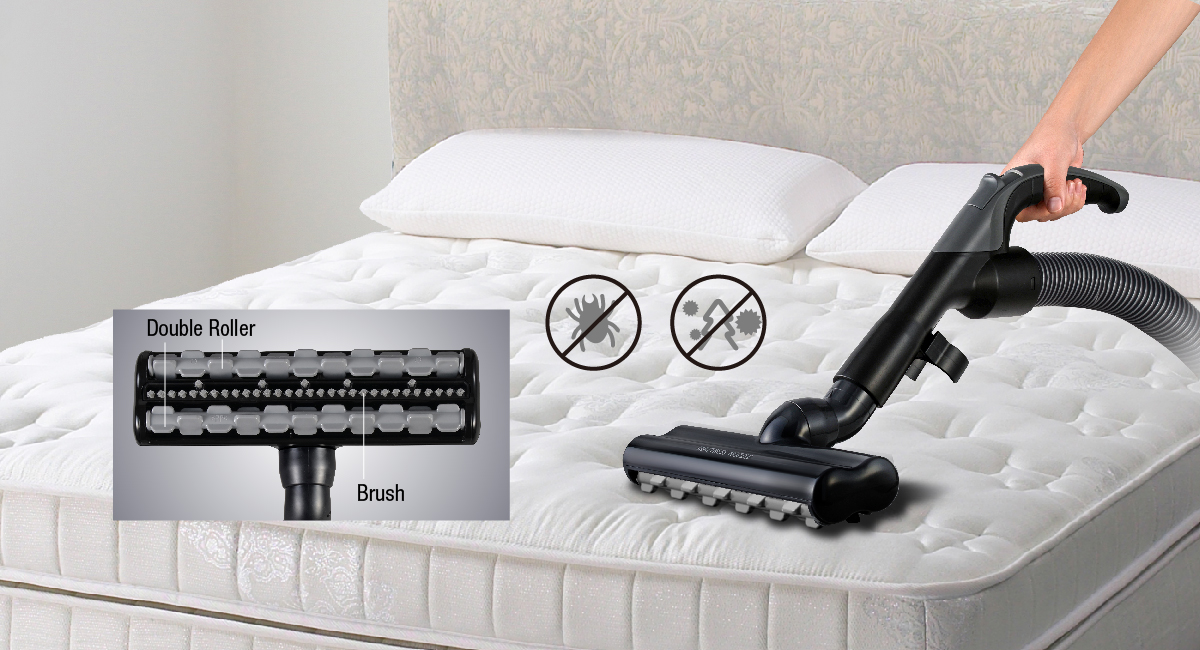 Keep bedding clean
Mattress Nozzle with antibacterial double roller taps and brush picks up dust mite and allergens hidden in the mattress.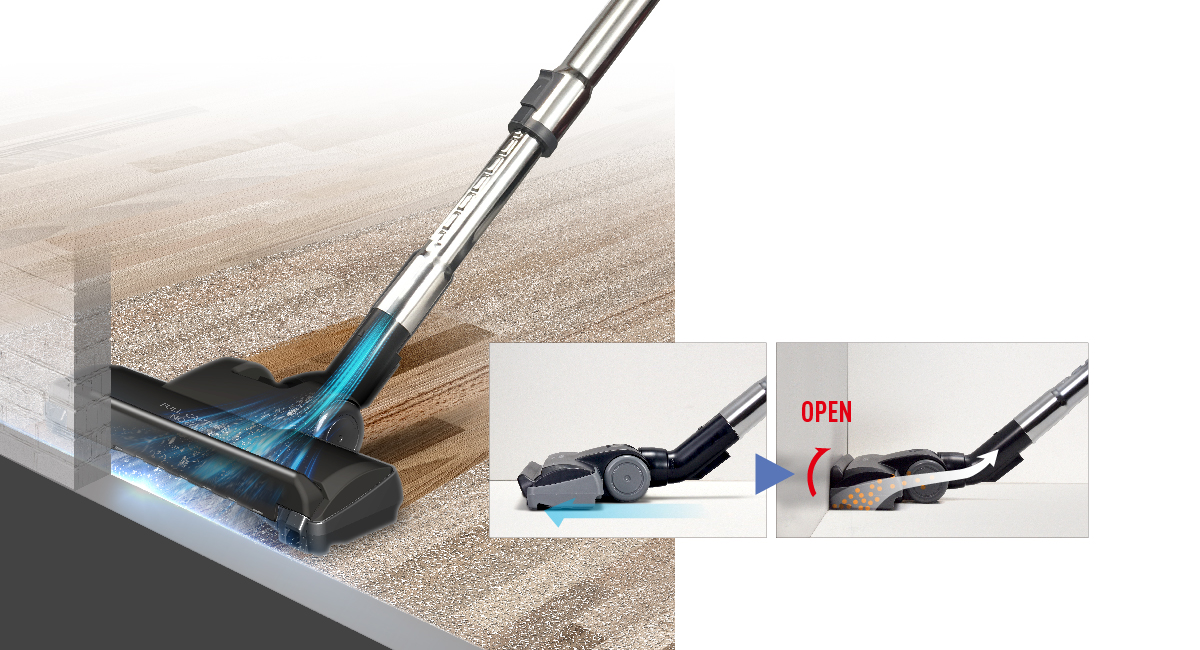 Cleaning up the dirt at the corner
Full Capture Nozzle allows you to reach the wall edges and to clean every corner. Original design from Panasonic, the front cover opens and the nozzle cleans every corner while it reaches the wall. Even places that tend to collect dust can be cleaned.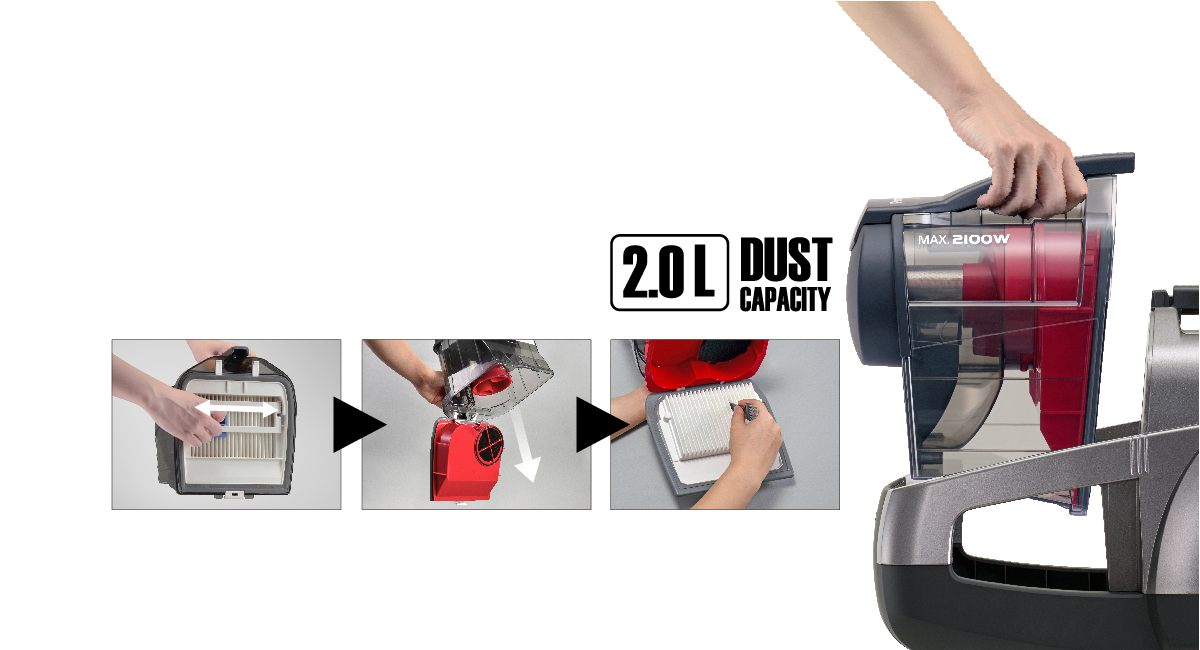 Easy To Empty Dust Compartment
Thanks to the easy-to-detach dust compartment, you can conveniently empty it with your hands dust-free.
First, move the beater lever to remove dust particles, open the dust compartment and empty it.
Similarly, remove remaining dust off crevice of HEPA filter.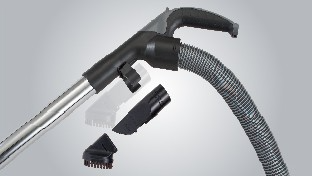 Ergonomic Handle with Attachment
The ergonomic design with dusting brush and crevice nozzle provides smoother maneuverability.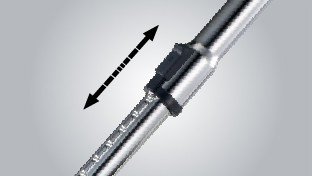 Metal Extension Wand
High-quality chrome wand extends for easy reach.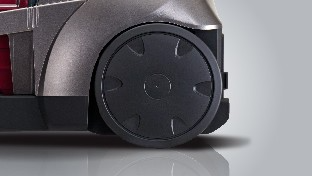 Soft Roller
The scratch-free, solid floor rollers help prevent scuffs on floors.


SPECIFICATIONS
| | |
| --- | --- |
| Model No | MC-CL777 / MC-CL777HV47 |
| Type | Bagless |
| Input Power | 2100 W |
| Soft Roller | Yes |
| Floor Nozzle | Full Capture |
| Dust Capacity | 2.0 L |
| Main Filter | HEPA |
| Exhaust Filter | HEPA |
| Handle | Ergonomic |
| Extension Wand | Metal Telescopic |
| Cord Length | 5.0 m |
| Color | Metallic Grey |
| Body Weight | 5.1 kg |
| Accessories | Mattress Nozzle |
| Accessories | Crevice Nozzle |
| Accessories | Dusting Brush |
Customer comments
| Author/Date | Rating | Comment |
| --- | --- | --- |