Experience the perfect balance of power and efficiency with Mitsubishi's MS-JR13VF Air Conditioner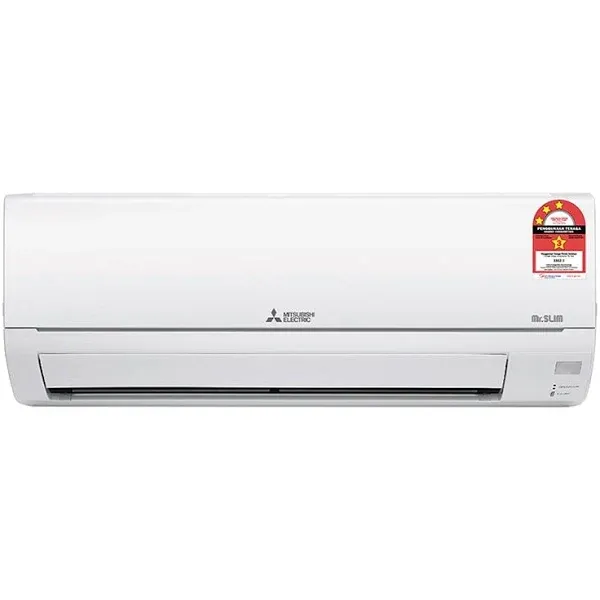 Sure, here are 10 reasons to buy the Mitsubishi MS-JR13VF 1.5HP R32 Wall Type Gas R32 Aircond:
1. Energy Efficient: The Mitsubishi MS-JR13VF is designed to be energy efficient, helping you save on your electricity bills.
2. Inverter Technology: With its inverter technology, this air conditioner can adjust its cooling capacity according to the room temperature, providing you with optimal comfort while reducing energy consumption.
3. R32 Refrigerant: This air conditioner uses R32 refrigerant, which is more eco-friendly and efficient than traditional refrigerants.
4. Quiet Operation: The MS-JR13VF operates quietly, so you can enjoy a comfortable environment without any distracting noise.
5. Easy to Use: The air conditioner comes with a user-friendly remote control that allows you to adjust the temperature and settings easily.
6. Compact Design: The compact design of the MS-JR13VF makes it easy to install in any room, without taking up too much space.
7. Powerful Cooling: Despite its compact size, this air conditioner is capable of providing powerful cooling, making it suitable for small to medium-sized rooms.
8. Air Purification: The air conditioner comes with a built-in air purifying filter that helps to remove dust and other pollutants from the air, providing you with cleaner and healthier air to breathe.
9. Long-lasting Durability: Mitsubishi is known for producing high-quality and durable products, and the MS-JR13VF is no exception. It is built to last for years, providing you with reliable and consistent cooling.
10. Value for Money: With its energy efficiency, durability, and eco-friendliness, the Mitsubishi MS-JR13VF 1.5HP R32 Wall Type Gas R32 Aircond offers great value for money in the long run.
KEY FEATURES
NANO PLATINUM FILTER
Nanometer-sized platinum-ceramic particles generate stable antibacterial and deodorizing from an enlarged filter capture area. These features give better dust collection performance than conventional filters. The superior air cleaning effectiveness raises room comfort to a higher level.

EASY CLEAN DESIGN
With a removable design, the major components of the indoor unit can be easily dismantled for thorough cleaning, providing you with healthy clean air free from bacteria. It also helps the unit maintain high energy efficiency.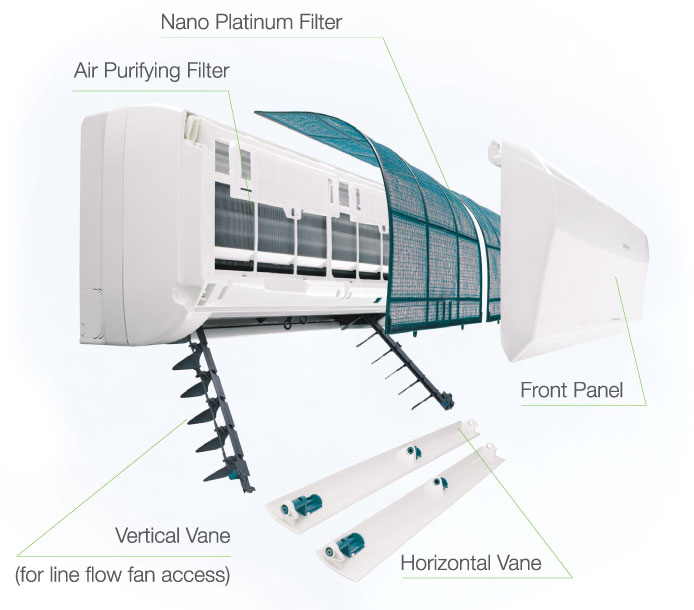 DUAL BARRIER COATING
Our state-of-the-art coating technology helps to prevent dust and greasy dirt from getting into the air conditioner. Applying the Dual Barrier Coating to the inner surface of the air conditioner prevents dirt from getting in and thus eliminates such problems.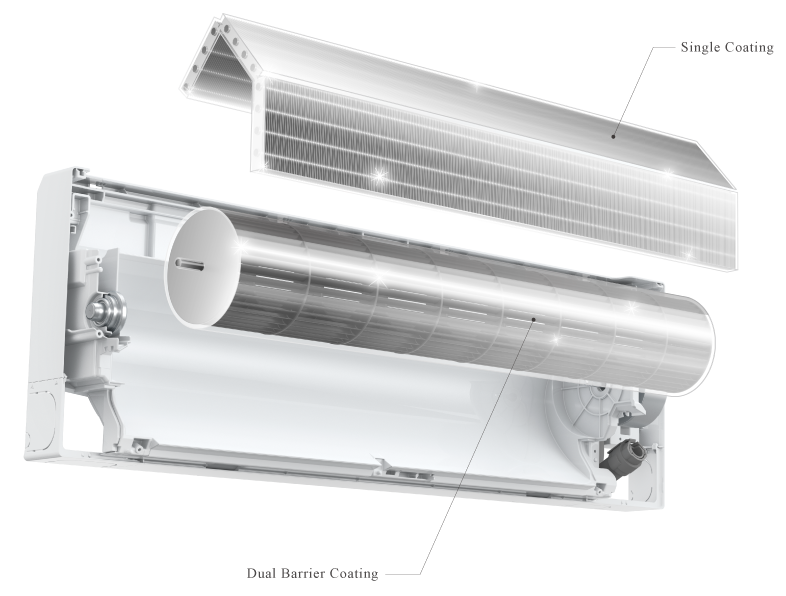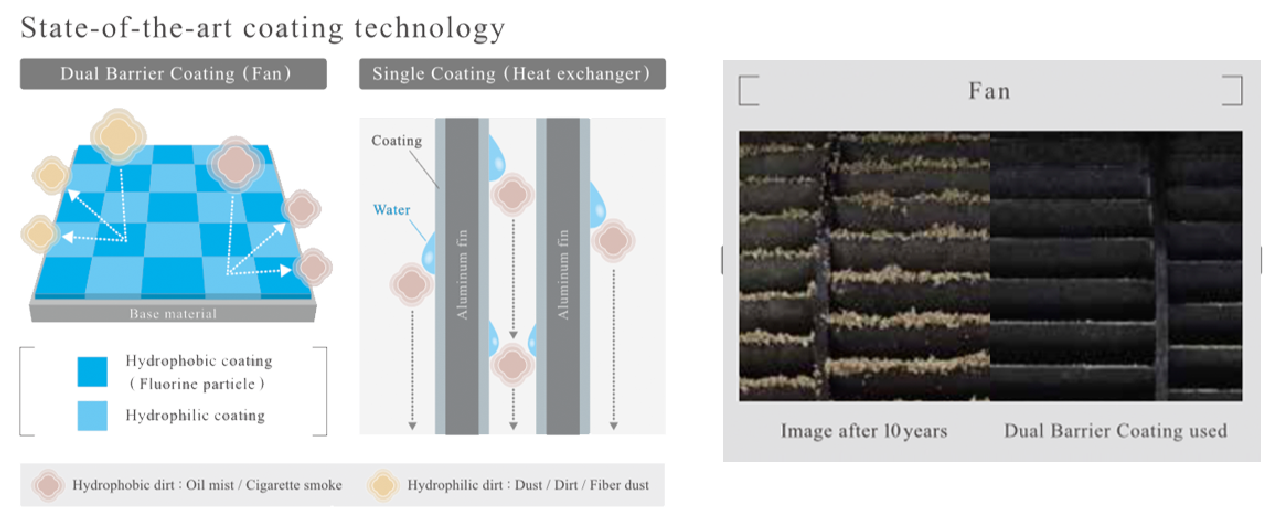 Main Features:
Cleaner Air
Air Filter (Prefilter)
Air Cleaning Filter (Electrostatic anti-allergy enzyme filter)*
Easy Clean Design
DBC : Fan
Comfort
Computerized Dehumidification
Long Air Flow: 12m**
Fuzzy Logic "I-Feel"
Econo Cool
Powerful Cool
Auto Mode
Vane Control: 5
Convenience
24 hours On/Off timer
LCD Wireless Remote Controller
Reliability
Auto restart
Anti-rust treatment
Durable Electronic Metal Housing
Emergency Circuit Protection
Self Diagnostic (IDU Blinking)
Auto Fan Mode
Long Piping Length: 20 / 30m
Blue Fin Condenser
*optional
**only available for JR18/24
TECHNICAL SPECIFICATIONS
| | MS-JR13VF (1.5HP) |
| --- | --- |
| Cooling Capacity (Btu/hr) | 12,283 |
| EER (Btu/h.W) | 10.97 |
| CSPF | 3.47 |
| Power Input (kW) | 1.12 |
| Running Current (A) | 5.0 |
| Power Supply | 230V, 50Hz, Single Phase |
Indoor Unit
Air Flow (Lo-Hi) [m3/min]
5.5 - 11.9
Air Flow (CFM)
194 - 421
Noise Level (Lo-Hi) [dB(A)]
29 - 47
Dimensions (W x D x H) [mm]
799 x 232 x 290
Net Weight (kg)
9
Outdoor Unit

Dimensions (W x D x H) [mm]
718 x 255 x 525
Net Weight (kg)
29
Noise Level [dB(A)]
50
Connection Method
Flared
Pipe Size (Gas mm)
12.70
Outer Diameter (Liquid mm)
6.35
Max Piping Length (m)
20
Max Height Difference (m)
10
DIMENSIONS & WEIGHT
INDOOR BLOWER UNIT
HEIGHT : 29.0 cm
WIDTH : 79.9 cm
DEPTH : 23.2 cm
WEIGHT : 9.0 kg
OUTDOOR COMPRESSOR UNIT
HEIGHT : 52.5 cm
WIDTH : 71.8 cm
DEPTH : 25.5 cm
WEIGHT : 29.0 kg
Customer comments
| Author/Date | Rating | Comment |
| --- | --- | --- |