"Experience ultimate comfort with Daikin's FTKF series - the perfect blend of innovation and style!"







Product Features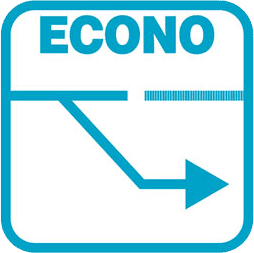 ECONO MODE
This function limits both the maximum running current and maximum power consumption. It is particularly effective if the cooling load is high, for example at start-up or during large gathering and periods of direct.

GIN-ION BLUE FILTER
This filter is treated with a positively charged silver ion (In Japanese, 銀Gin translates as silver) which efficiently draws viruses onto its surface and decomposes up to 99.9% in 2 hours. On top of that, this filter can deactivate bacteria and inhibit fungal growth on its surface to improve the quality of indoor air for a healthier lifestyle. The filter delivers consistent performance for around a year if filter is cleaned once every 2 weeks.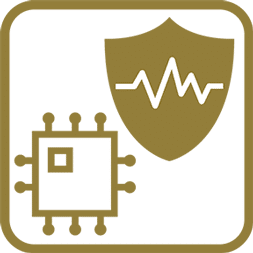 DURABLE PCB (PCB VOLTAGE SHIELD)
Newly designed printed circuit board (PCB) for higher voltage surge tolerance. This PCB can easily handle large variations of voltage (130V - 415V), therefore ensuring longer life span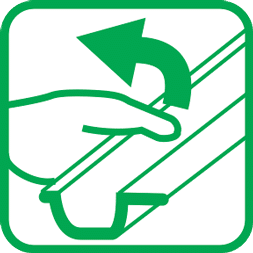 REMOVABLE DRAIN PAN
The drain pan can be removed easily without any assembly, made it easy for maintenance. It reduces cleaning time dramatically and ensures a perfect finish.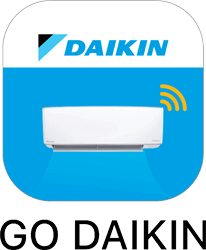 SMART CONTROL (BUILT IN)
The Smart Control turns a smartphone into a remote controller which can be used inside or outside your home (GO DAIKIN App). Together it gives you full control such as start/ stop, operation mode and set temperature as well as advanced features like weekly scheduling. It allows you to monitor your system to ensure it is performing as desired.
*Free 2 years upgrade to Smart Control Pro upon first successful pairing to network adaptor (AWM61A01). For subsequent year, user may choose to upgrade to Smart Control Pro subscription (RM 11.99 yearly/unit) or revert to Standard subscription (RM0.00).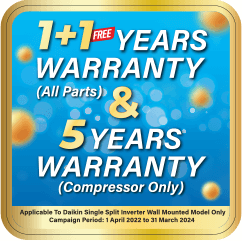 FREE 1 YEAR EXTENDED WARRANTY INVERTER PROMOTION!*
Designed for durability and component quality, the units come with 5 years warranty for compressor and 2 years warranty for general parts.
*Click Read More to view Daikin extended warranty promotional campaign terms and conditions.


TECH SPECS










Specifications











FTKF-C Series

Indoor


FTKF25CV1MF
FTKF35CV1MF
FTKF50CV1MF
FTKF71CV1MF
Outdoor


RKF25CV1M
RKF35CV1M
RKF50CV1M
RKF71CV1M
Specifications / Model name
Type


Inverter
Horsepower
(hp)
1
1.5
2
2.5
Refrigerant


R32
Rated Cooling Capacity (Min-Max)
(Btu/h)
9,000 (3,400-9,200)
12,300 (4,100-13,000)
18,000 (5,200-18,500)
24,000 (6,600-24,500)
Rated Power Consumption (Min-Max)
(W)
860 (200 - 960)
1,175 (200 - 1,285)
1,880 (380-1,950)
1,965 (380-2,300)
Rated Running Current
(A)
3.87
5.27
8.24
8.61
CSPF
(Wh/Wh)
4.6
4.6
5.02
6
Energy Rating


4 star
5 star
Air Flow Rate
(CFM)
340
400
430
640
Power Supply
(V/Ph/Hz)
220-240/1/50
Sound Pressure Level - Indoor (H/L/SL)
(dBA)
39/33/26/21
39/34/26/21
42/39/32/29
43/41/36/30
Dimension - Indoor (H x W x D)
(mm)
280 x 730 x 213
288 x 770 x 234
297 x 990 x 273
Dimension - Outdoor (H x W x D)
(mm)
418 x 695 x 244
550 x 675 x 284
615 x 845 x 300
Unit weight - Indoor
(kg)
8.5
9
9.5
13
Unit weight - Outdoor
(kg)
18
21
33
37
Copper Pipe Size - Liquid
(mm)
6.4
Copper Pipe Size - Gas
(mm)
9.5
12.7
Heat Exchanger


Hydrophillic Blue Fin
Controller


Wireless
Customer comments
| Author/Date | Rating | Comment |
| --- | --- | --- |