BDFN15430X: Freestanding Dishwasher (14 place settings, Full-size)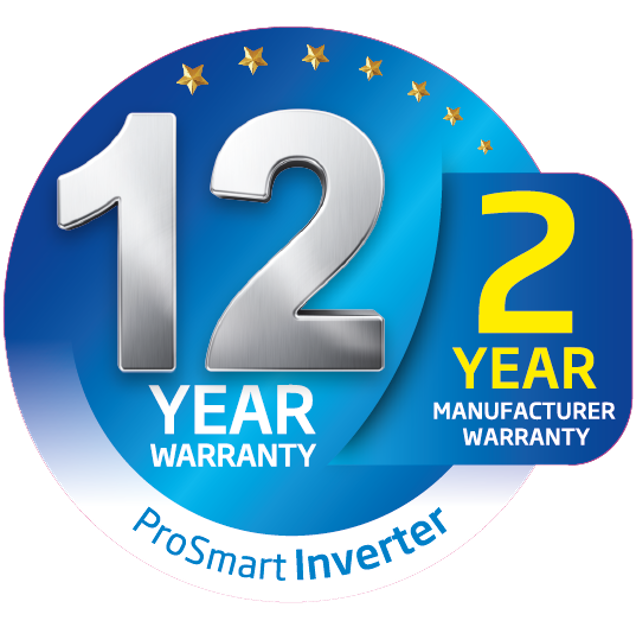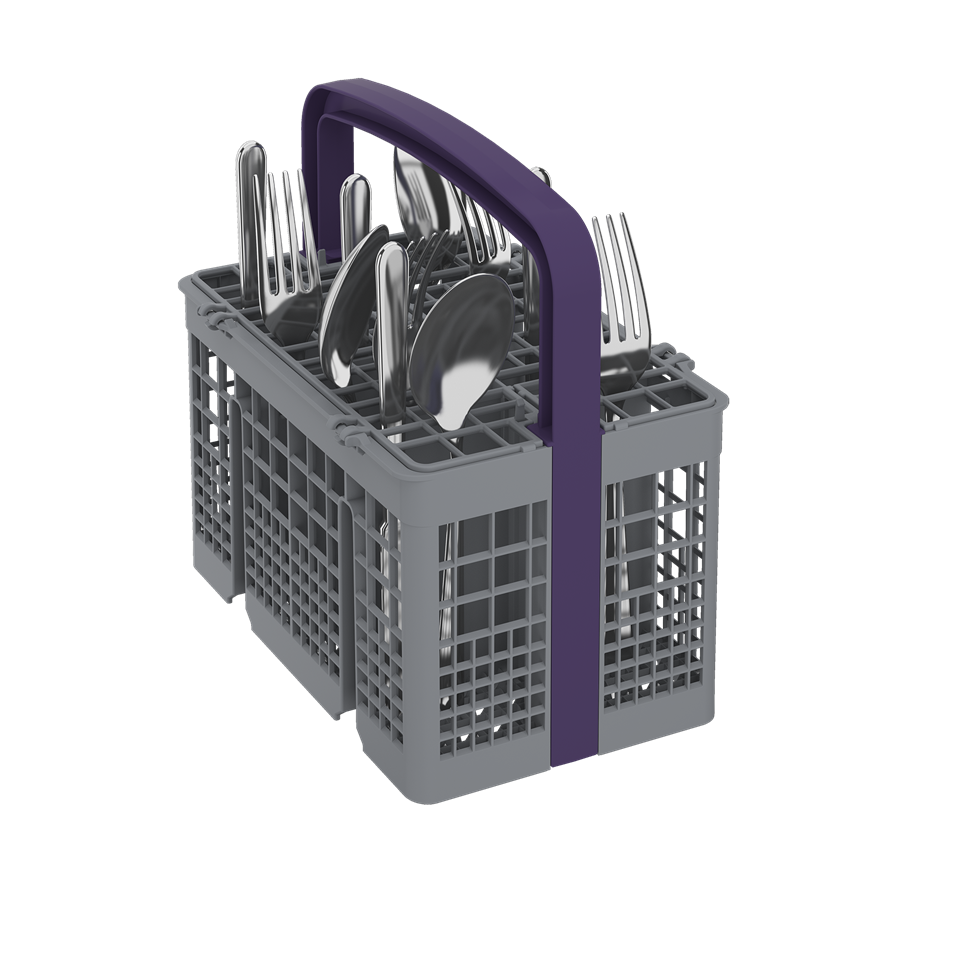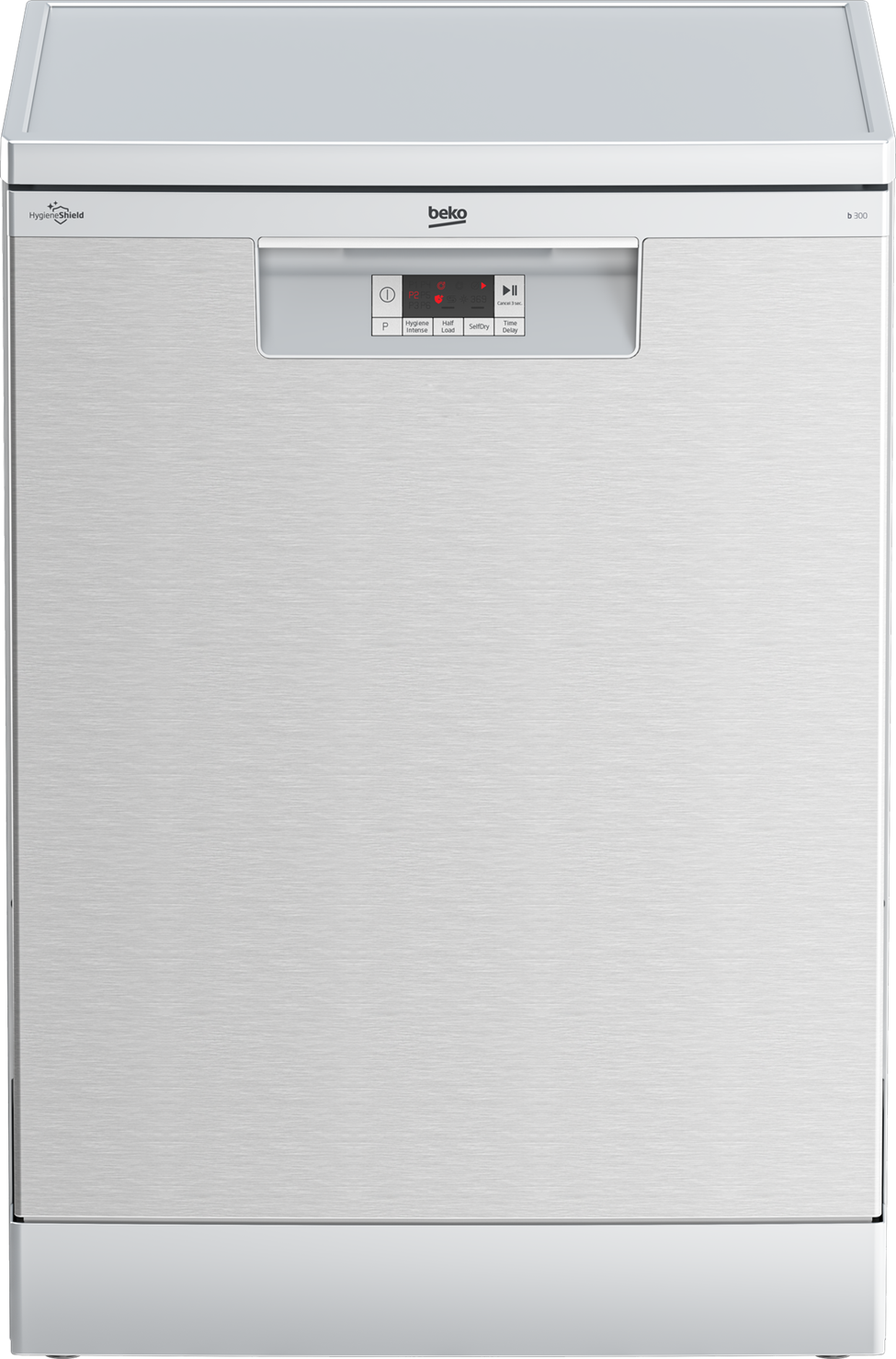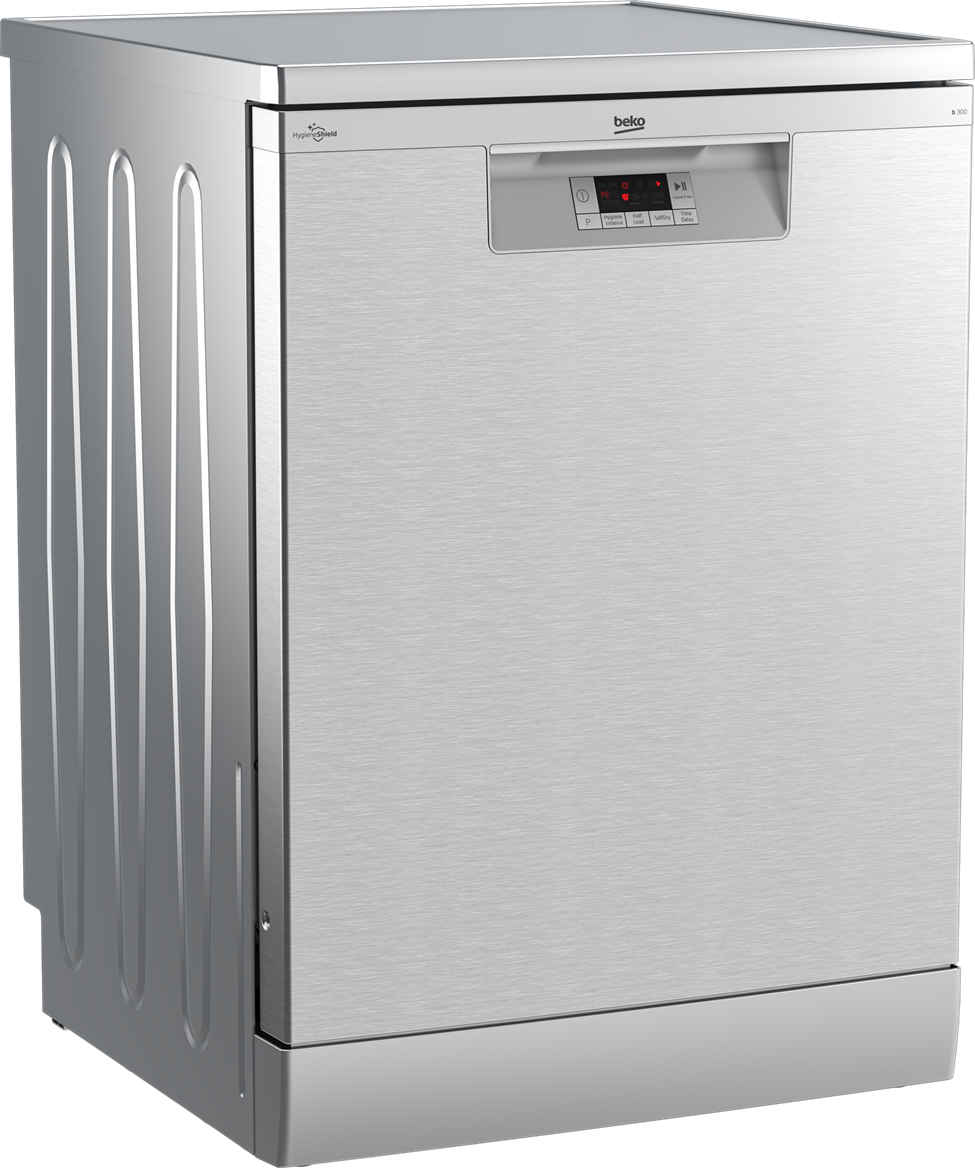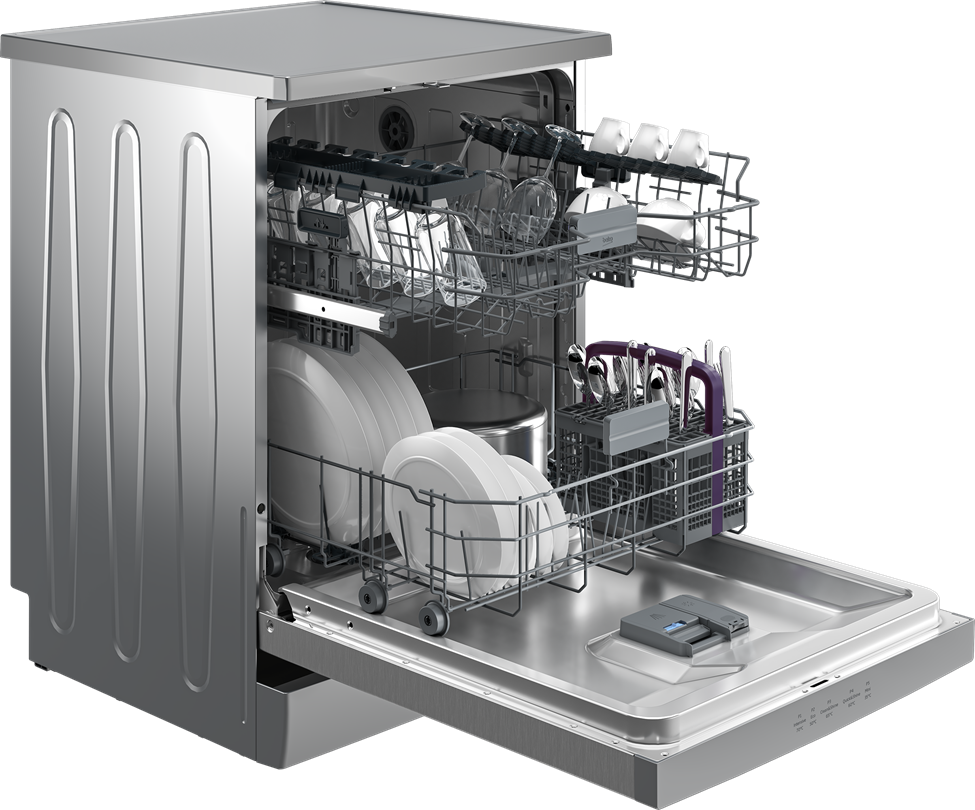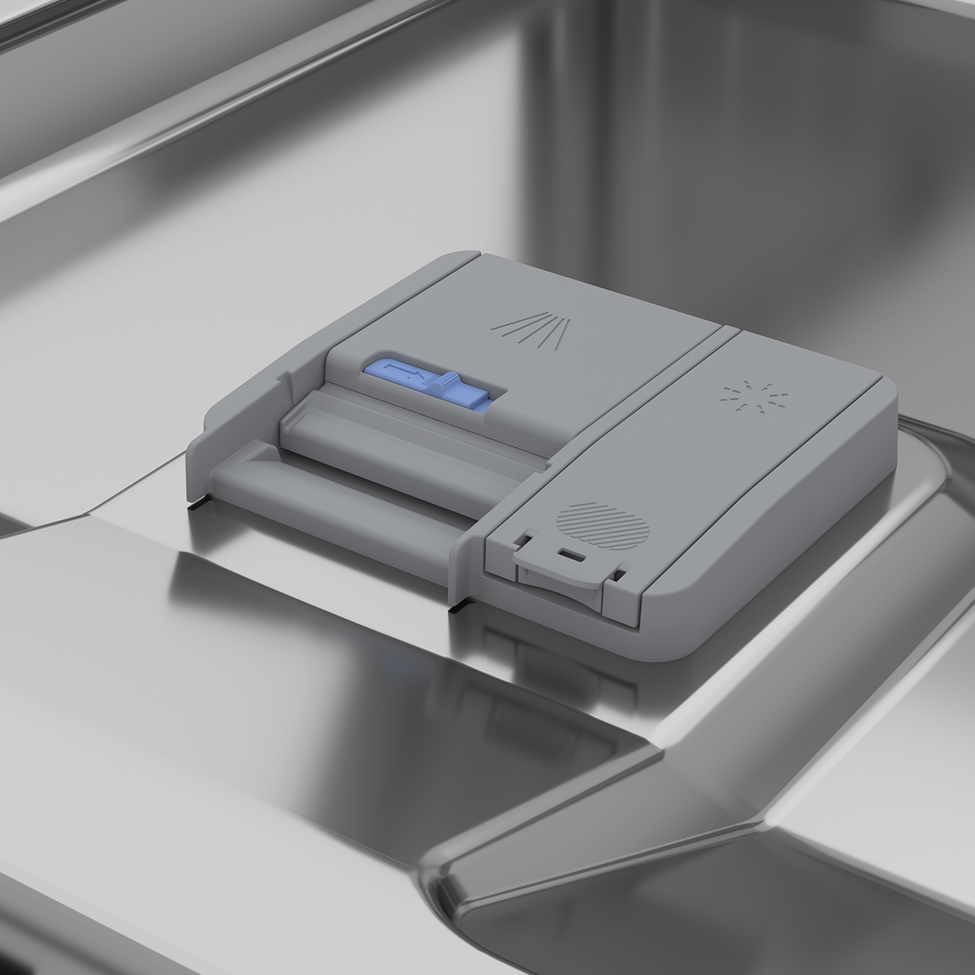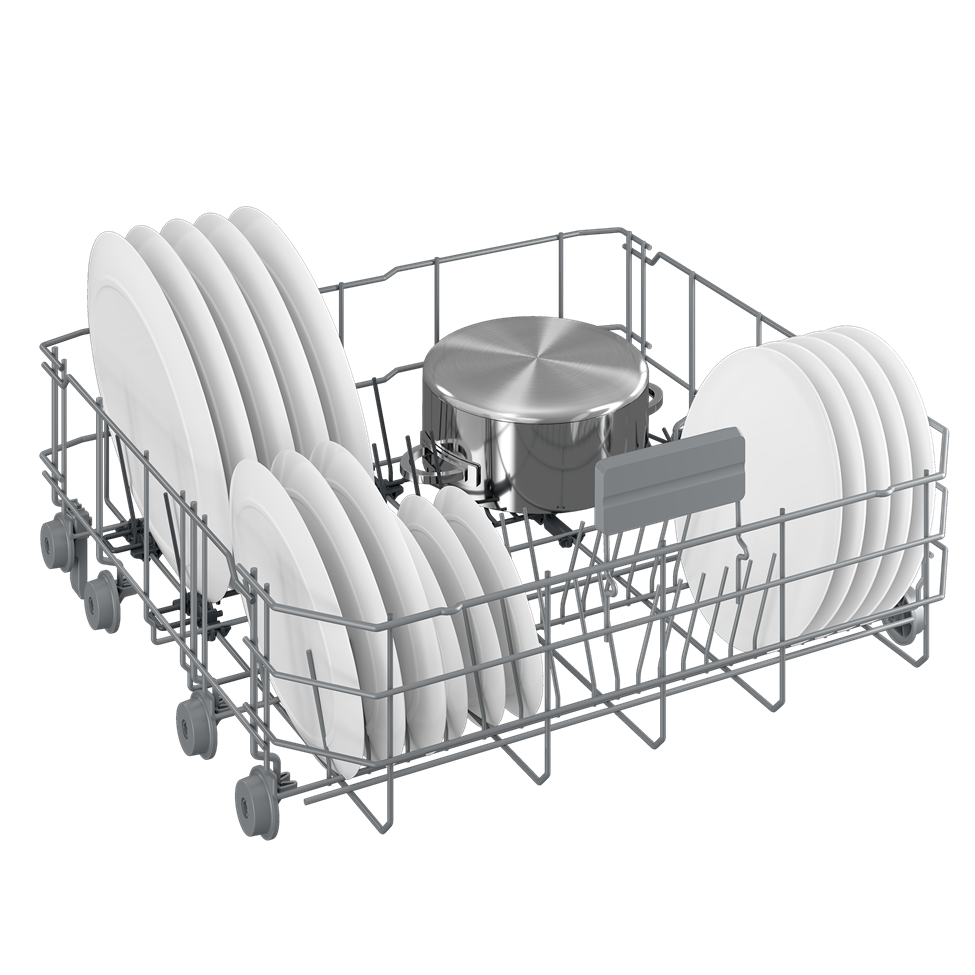 Noise Level47
SizeFull-size
ColourPearl Inox
H x D x W
Dimension (cm)
85Height
59.8Width
60Depth
Place Settings
Place Settings
14
Water Consumption
Water Consumption
11.5 L
Features SelFit Stable door position at any angle
You are about to unload the dishwasher but the open door takes so much space that not much is left for you to move around. With SelFit, you can balance the door at any angle, so you can load and unload the dishes without the door getting in anyone's way. Plus, the sturdy mechanism can carry furniture doors of up to 9 kg.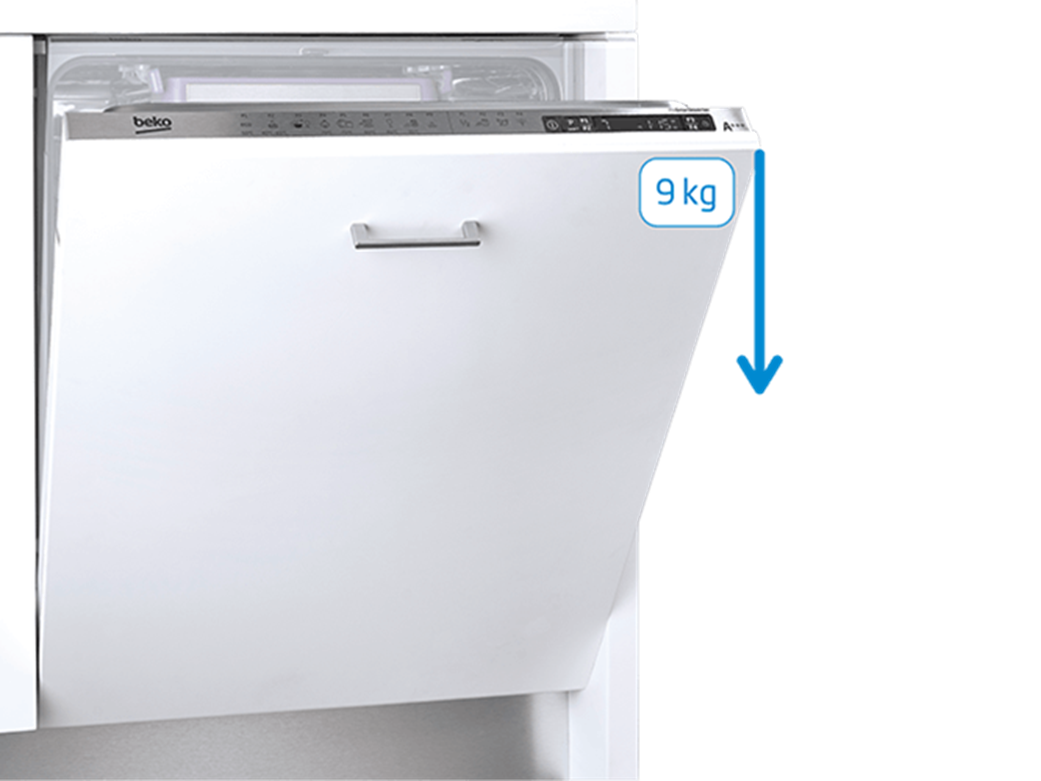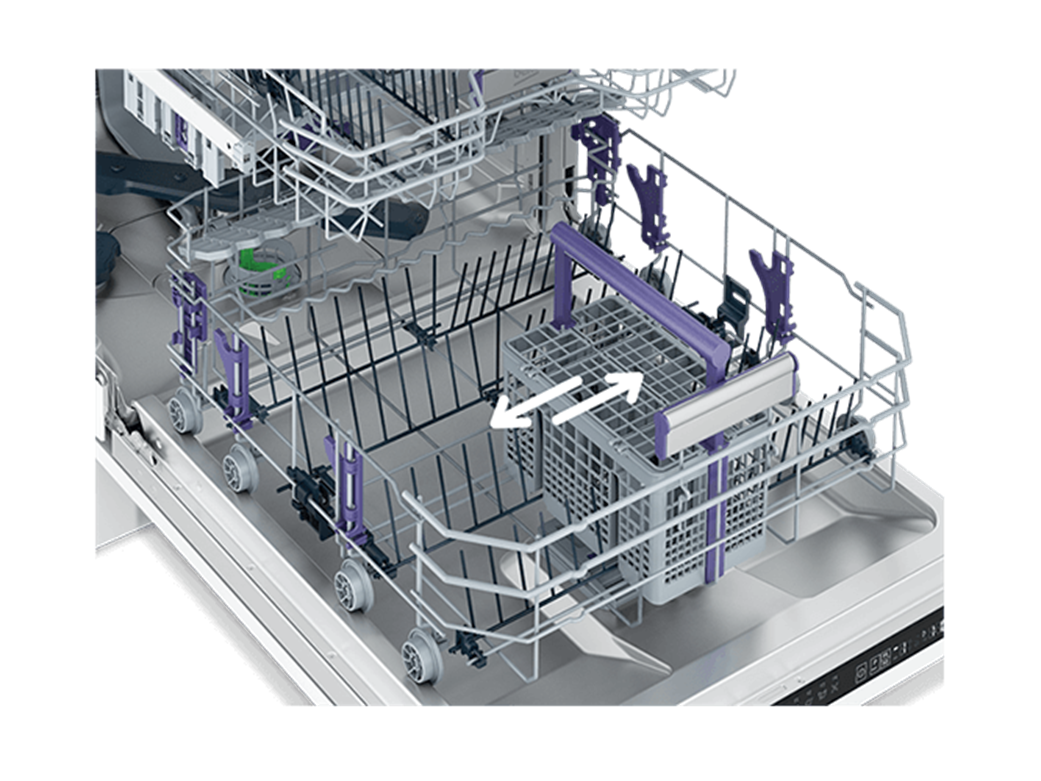 Sliding Cutlery Basket More room for pots & pans in the lower rack
The cutlery basket's a clever invention but it gets in the way when you want to place a large pot in the lower rack. Well, the Sliding Cutlery Basket solves that problem by moving freely to the right and left so you have room to fit in those bulkier items.
Sliding Detergent Dispenser Easy-to-open dispenser lid
Don't hurt your fingers trying to open the detergent dispenser. The Sliding Detergent Dispenser is so easy to open and close that it makes adding detergent a doddle.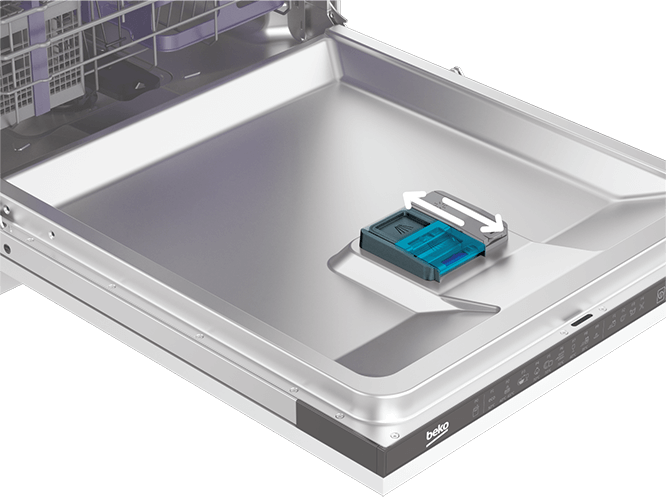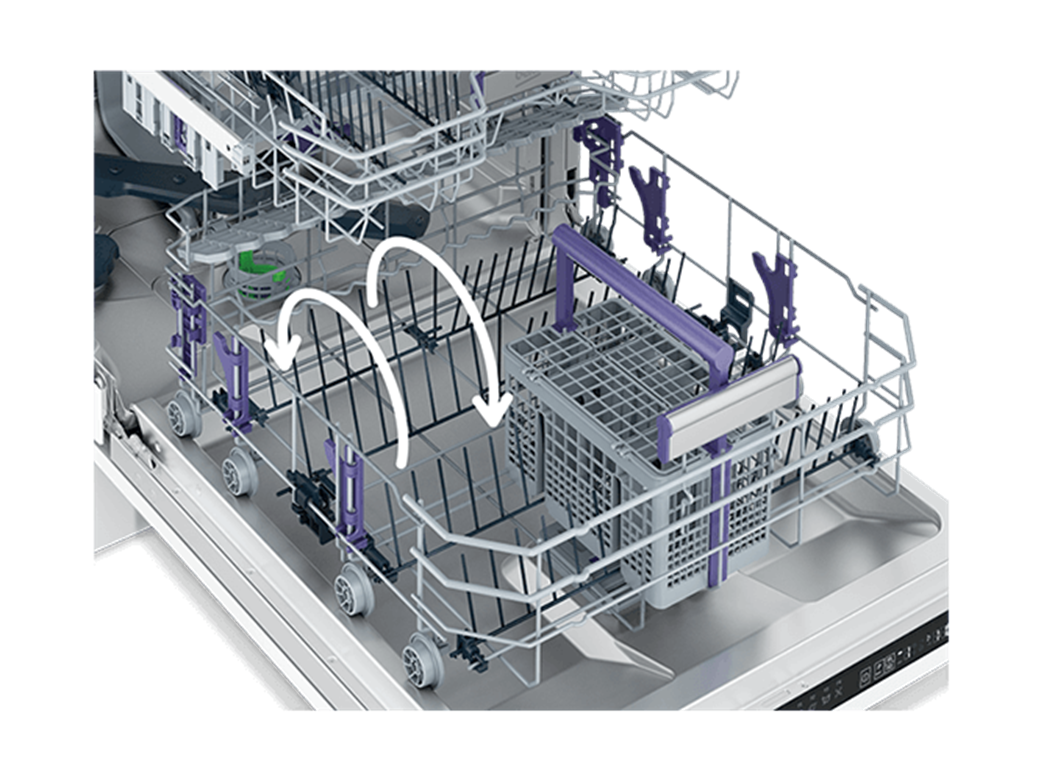 Easy-fold Plate Support Extra room for pots & pans
Every time you cook, you're using different-sized pots and pans, and you need a dishwasher that understands that. The Easy Fold Plate Support lets you easily remove room for plates to fit in those massive pots and pans. The days of having to wash the largest items by hand are gone, and good riddance!
Tech Specs
Share
Key Features
Construction Type
Freestanding
Size
Full-size
Place Setting
14
Water Consumption per cycle
11.5 L
Noise Level
47 dBA
Display Type
LED
Upper-basket Adjustment Type
New 3 Position Loaded Adjustable_L
Number of Easy Fold Plate Supports (Lower-basket)
Extra room for pots & pans
Time Delay
Yes with 3 Levels (3h / 6h / 9h)
Flexible Half-load
Colour
Pearl Inox
Energy Efficiency Class
D
Programmes
Number of Programmes
5
Programme 1
Intensive 70 °C Programme
Programme 2
Eco 50 °C Programme
Programme 3
Clean & Shine Programme
Programme 4
Quick & Shine Programme
Programme 5
Mini Programme
Functions
Function 1
Hygiene Intense
Function 2
Half-load
Function 3
SelfDry
Technologies
Flexible Half-load
Time Delay
Yes with 3 Levels (3h / 6h / 9h)
Tablet Function
Tablet
Glass Care System
GlassShield
Drying System
Static
Basket Design & Standard Accessories
Upper-basket Adjustment Type
New 3 Position Loaded Adjustable_L
Number of Easy Fold Plate Supports (Lower-basket)
Extra room for pots & pans
Cutlery Basket Type
More room for pots & pans in the lower rack
Mug Shelf
Number of Mug Shelves
2
Accessories
New Knife Accessory
Design
Colour
Pearl Inox
Tub Material
Stainless Steel Tub
Display Type
LED
Direct Access Control System
B6B - AC
Spray Arm Design
Robust Spray Arm
Automatic Door Opening
Sliding Detergent Dispenser
Easy-to-open dispenser lid
Door Installation Type
Stable door position at any angle
Performance & Consumption
Place Setting
14
Energy Efficiency Class
D
Energy Consumption (kWh/cycle)
0.8 kWh
Water Consumption per cycle
11.5 L
Noise Level
47 dBA
Number of Spray Levels
2
Voltage
220 - 240 V
Frequency
50 Hz
Noise Class (EU_2021_EP)
C
Dimensions & Weight
Height
85 cm
Width
59.8 cm
Depth
60 cm
Weight
43.9 kg
Packaged Height
88.9 cm
Packaged Width
64.4 cm
Packaged Depth
66.1 cm
Packaged Weight
46.1 kg
Safety
Water Inlet Safety
WaterSafe
Customer comments
| Author/Date | Rating | Comment |
| --- | --- | --- |