Keep your food fresh and healthy with the PANASONIC NR-BX421WGWM fridge - featuring Prime Fresh+ technology and ECONAVI inverter.

2-door Bottom Freezer Refrigerator NR-BX421WGWM Glass Door Series
7 days Freshness for Fish and Meat
Panasonic refrigerators support healthy lifestyles to create fresh moments every day. Prime Fresh -3ºC soft freezing keeps food fresh, nutritious and makes cooking preparation easy as no defrosting is needed.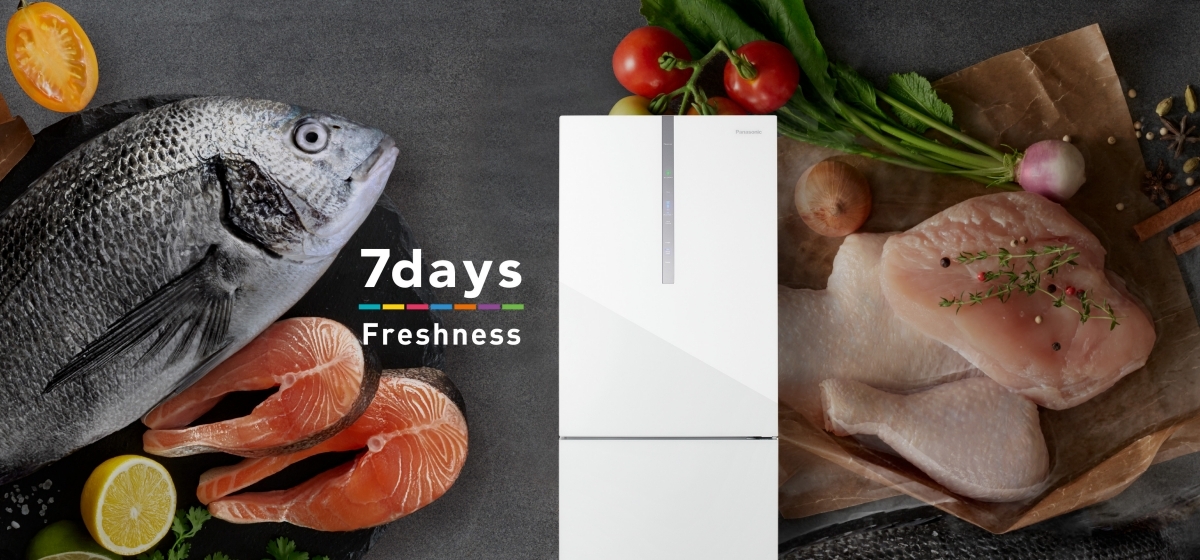 Features
Faster Soft Freezing Keeps Food Fresh with Prime Fresh+
Prime Fresh freezes meat and fish lightly at approx. -3°C.
Food soft frozen in this way retains freshness for about 7 days*² without the need to defrost.
Select the Prime Fresh+ mode to soft freeze food about four times faster.*¹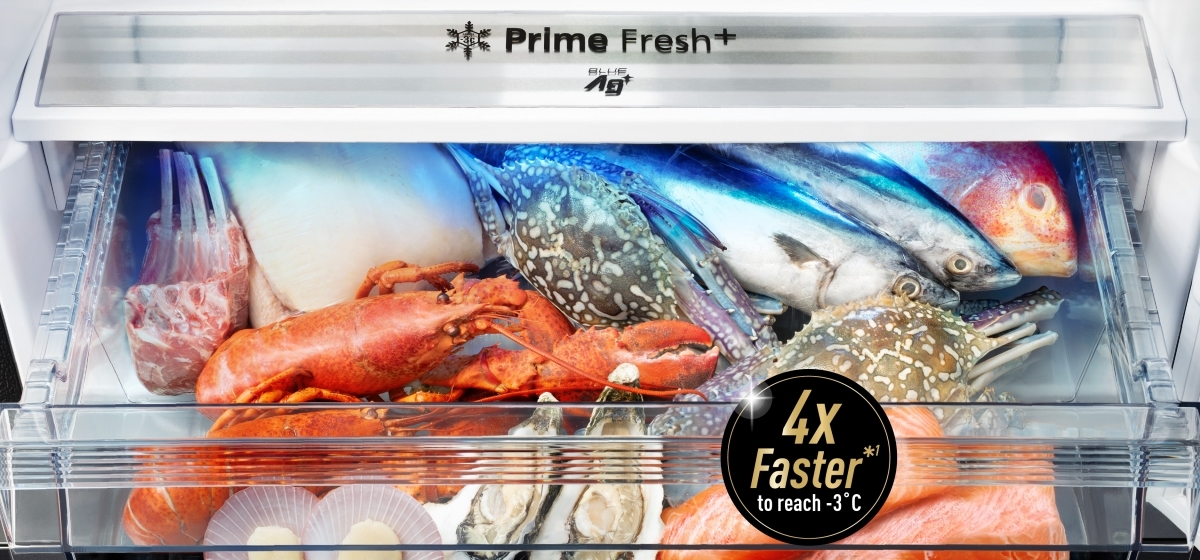 Cook Healthy Meals Every Day with Prime Fresh+
Keeps Freshness Longer
Prime Fresh uses an approx. -3°C airflow to softly freeze and keep food fresh without freezing.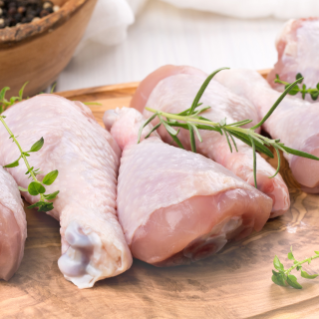 Retains Nutrients
Prime Fresh seals the nutrients and flavors of meat and fish, rejoice the great taste of nutrients in every bite.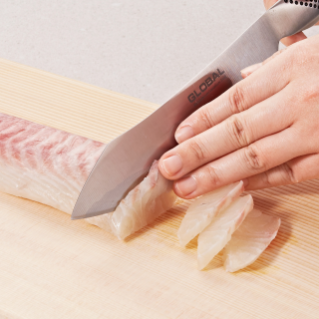 Easy to Cut
Prime Fresh soft freezes food so that each ingredient is ready to cut without any need for defrosting.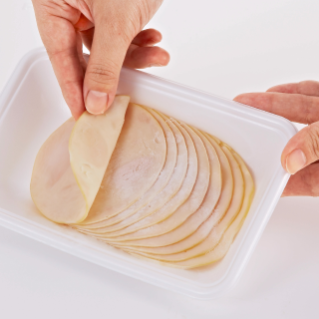 Easy to Separate
Food soft frozen can be easily separated to use and eat piece by piece.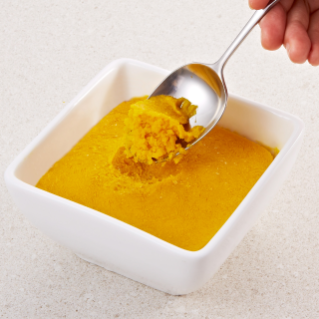 Easy to Scoop
You can easily scoop out just the desired amount of soft frozen cooked food.

Faster Seasoning
Seasoned food stored at approx. -3°C opens gaps between cells to let in flavors quicker.






Superior Hygiene for Prime Fresh+
Blue Ag eliminates 99.99%* of bacteria passively through the combined functions of the Blue Ag filter and Blue LED light.
*Tested by Suedsachsen Wasser GmbH, Germany. Testing method: ISO 22196:2007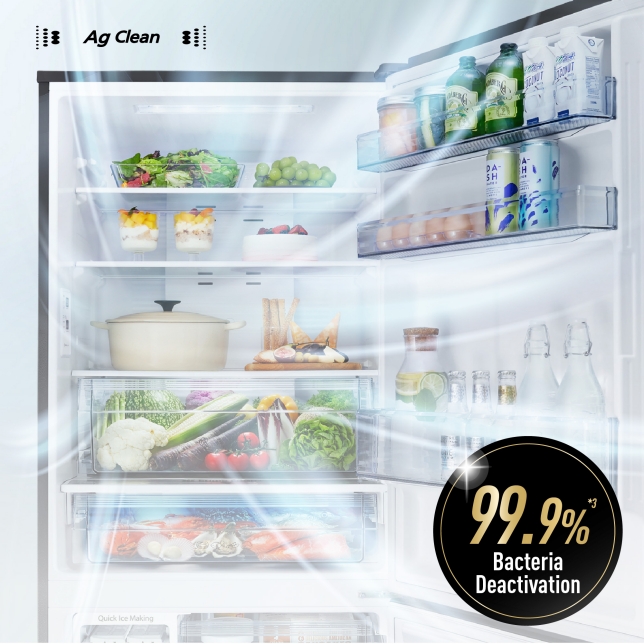 Anti-bacterial Effect
The silver ions deactivate 99.9%*³ of bacterial growth on the Ag filter and remove unpleasant odors.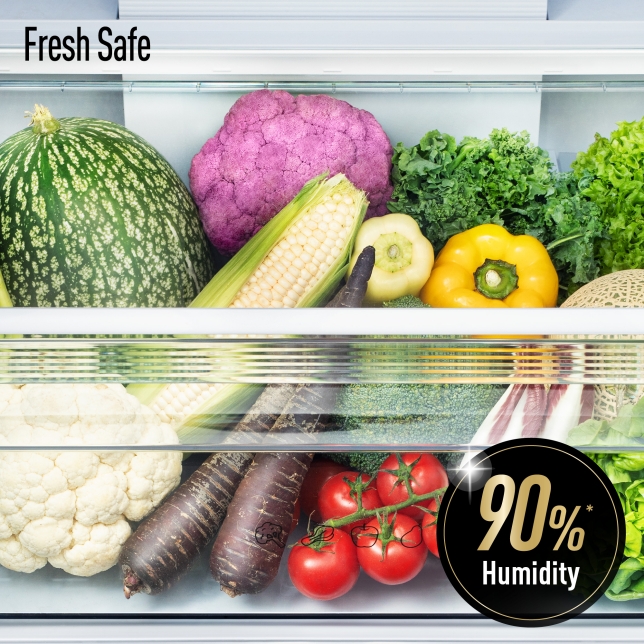 Moisture Retained for Vegetable Storage
The 90%* humidity and constant temperature provides the ideal conditions to store and keep fruits and vegetables fresh and crisp longer.
*Data prepared by Panasonic.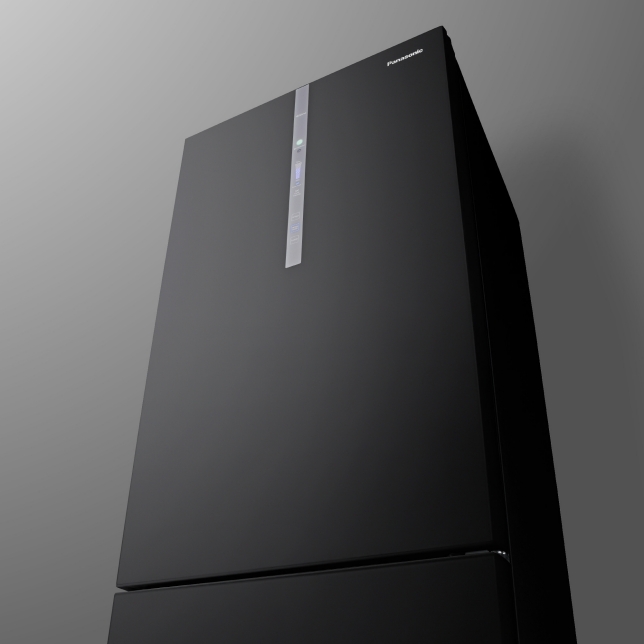 Minimalist Flat Design
The full-flat door and slim touch panel present a sleek linear appearance while letting you take complete control of the settings with a light touch of the finger.
*The photo uses the NR-BX471WGK model.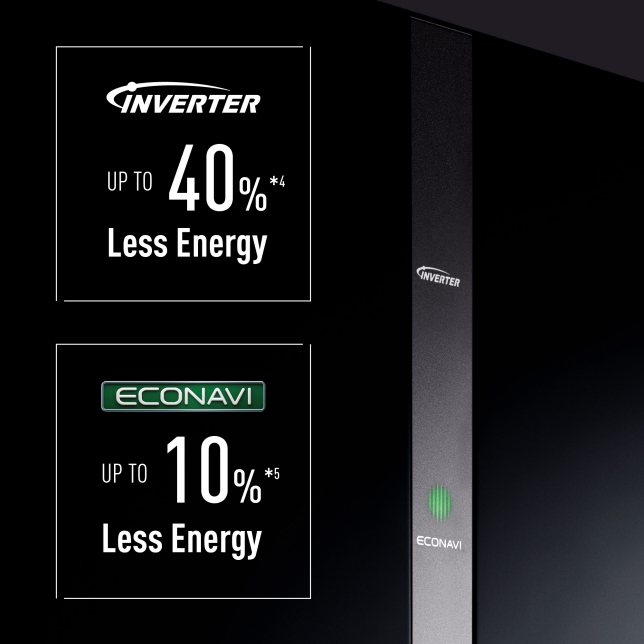 Save Energy Intelligently
Four kinds of ECONAVI sensors monitor daily refrigerator usage. The Inverter compressor optimizes cooling performance to reduce energy consumption.

4 Kinds of Intelligent ECONAVI Sensors

1Light Sensor
The light sensor detects the surrounding brightness. It distinguishes between day and night.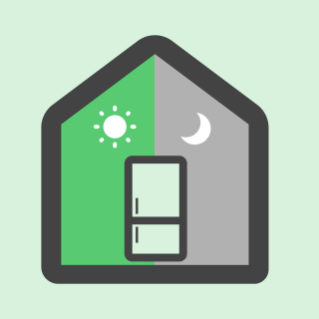 2Door Sensor
The frequency of refrigerator use differs according to work-style, family size and many other factors. The door sensor detects frequency of fridge and freezer doors open and close.

3Room Temperature Sensor
The room temperature sensor detects the ambient temperature around the fridge everyday.

4Internal Temperature Sensor
The internal temperature sensors detect the temperature inside each fridge, freezer, and Prime Fresh compartment for better optimization.


Experience Augmented Reality
BX421WGW
White
Specs

Size and Weight
Height
1680mm
Width
686mm
Depth
697mm
Weight
72kg
*Please check the minimum space requirements for installation.
Capacity: 380 L (TCVN 7828:2016)
Door Material: Glass
Color: White
Prime Fresh+ keeps meat and fish fresh longer without defrosting.
Blue Ag eliminates bacteria in the Prime Fresh case.
Ag Clean deactivates bacteria and suppresses odors in the refrigerator.
ECONAVI saves energy with four types of sensors.
INVERTER adjusts power via flexible control of the compressor.
SPECIFICATIONS
Gross Capacity (MS IEC62552:2016)
o Total
o Refrigerator Compartment (PC)
o Freezer Compartment (FC)
o Vegetable compartment (VC)
-

Rated Capacity (MS IEC62552:2016)
o Total
o Refrigerator Compartment (PC)
o Freezer Compartment (FC)
o Vegetable compartment (VC)
-

Product Dimensions (WxDxH)

Defrost Type

Standard / Regulation

IEC 60335-1:2010, IEC 60335-2-24:2005
MS IEC 62552:2016

Energy Consumption

Energy Level

Net Weight

Gross Weight

Voltage

Hertz

Number of Doors

Door Color

Door Material

Control Panel

Yes (Outside of fridge door/ Electrostatic Touch)
REFRIGERATOR COMPARTMENT (PC)
Vegetable Storage

Vegetable Case (Fresh Safe)

Special Storage

Door Pockets

Height Adjustable Shelves

Sliding 1-2 Shelf

Shelf Material

Egg Tray

Utility Box

Water Dispenser

LED Light

Power Control

Ag Clean

Blue Ag
FREEZER COMPARTMENT (FC)
Separate Storage

Shelves

Sliding 1-2 Shelf

Shelf Material

Automatic Ice Maker

Twist Ice Tray

Ice Case/Box

Quick Freezing

Quick Ice Making

Power Control
OTHERS
Energy Saving

ECONAVI

Compressor

Refrigerant

Urethane Insulation Cyclopentane

Door Alarm
Customer comments
| Author/Date | Rating | Comment |
| --- | --- | --- |