"Experience freshness and convenience with Toshiba's GR-RS600WI-PMY(37) 530L PureBio Smart Control Home Care Origin Inverter Side by Side Fridge in Satin Grey."
GR-RS600WI-PMY(37)
530L SIDE-BY-SIDE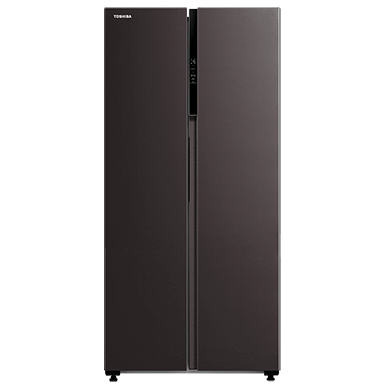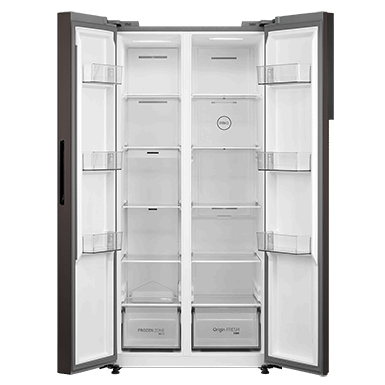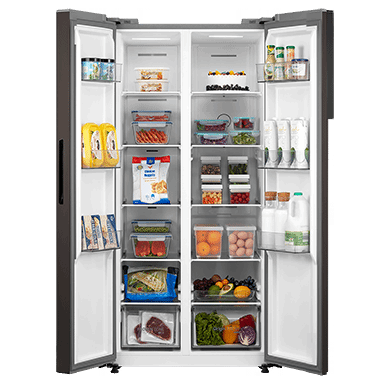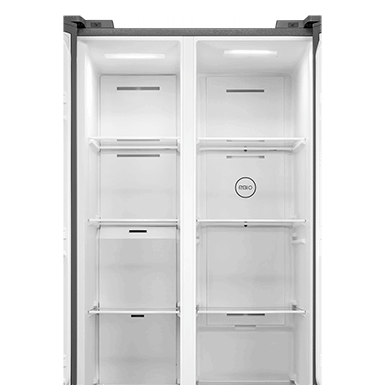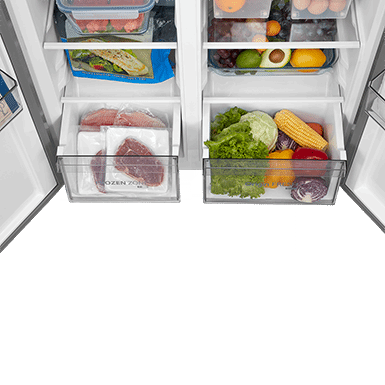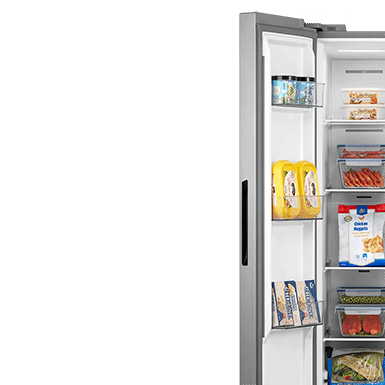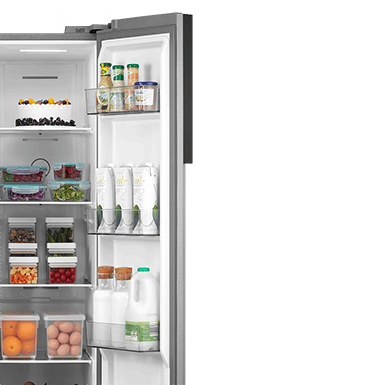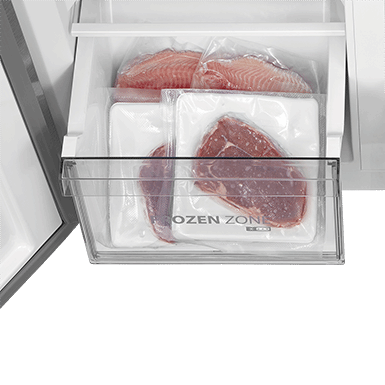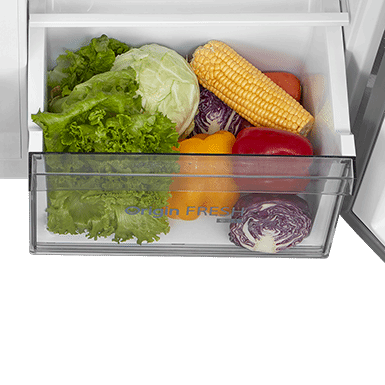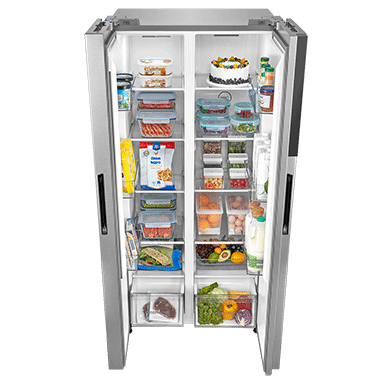 Enjoy a smart life with TOSHIBA IoT.
Smart Control
Home Care
Life Assistant
Satin Grey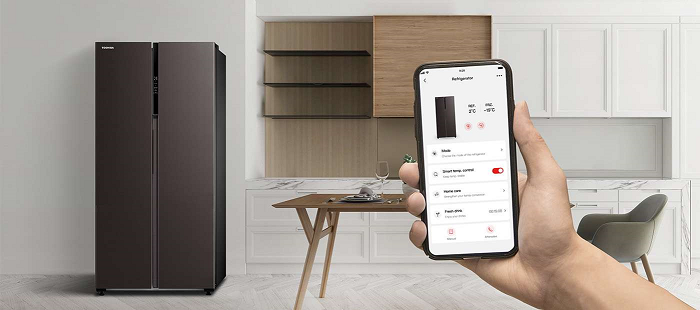 530
Gross Capacity (L)
460
Net Capacity (L)
76
Net Weight (Kg)
2
Door Type
2 Years
General Warranty
Feature
REMOTE CONTROL
The temperature and operation mode of refrigerator can be controlled remotely on the APP.
• Adjust temperature
• Super cooling
• Super freezing
• Auto mode
• Off peak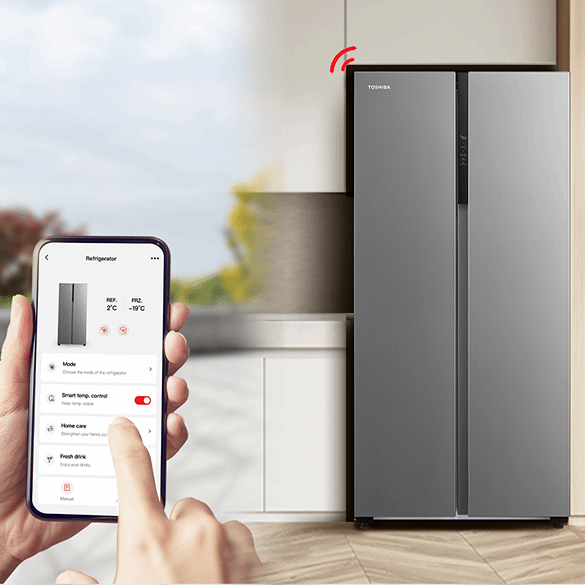 Feature
OPEN-DOOR ALARM
Send reminder when the refrigerator is not closed properly.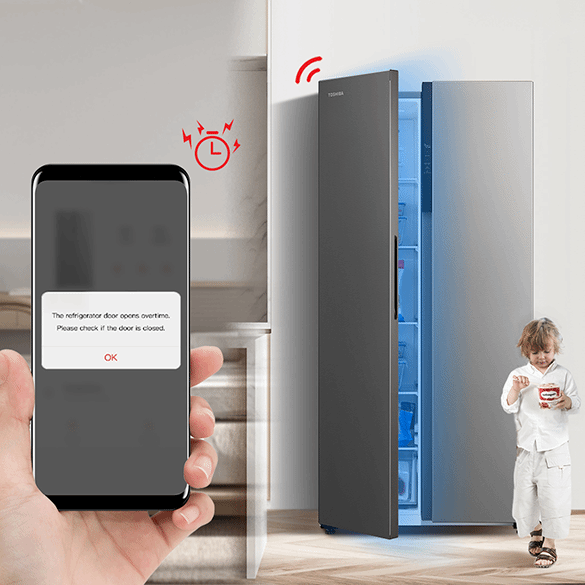 Feature
HOME AWAY MODE
Send reminder if the refrigerator is opened accidetally.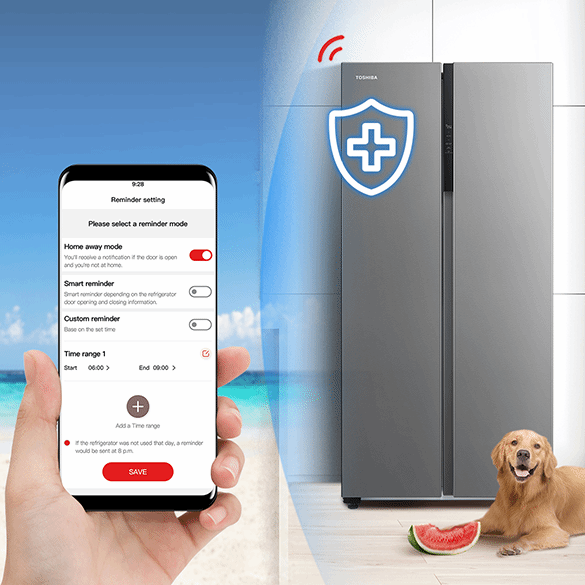 Feature
FAMILY CARE
Check the refrigerator's opened record by family member
Send reminder if the refrigerator has not been opended during setting time.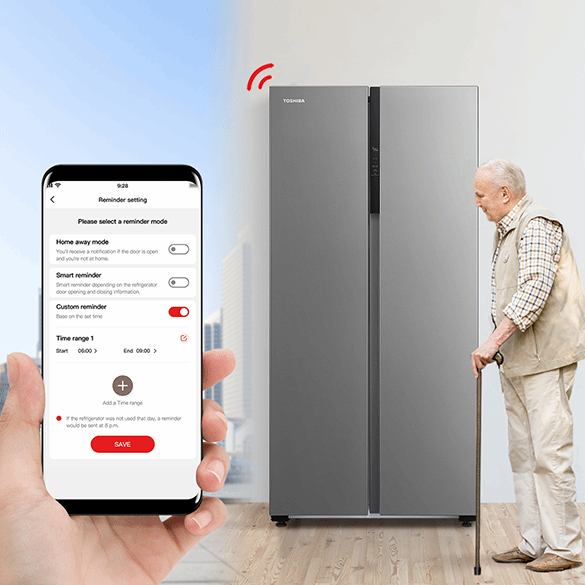 Feature
FRESH DRINK
Send reminder when the temp of beverage drops to suitable temperature.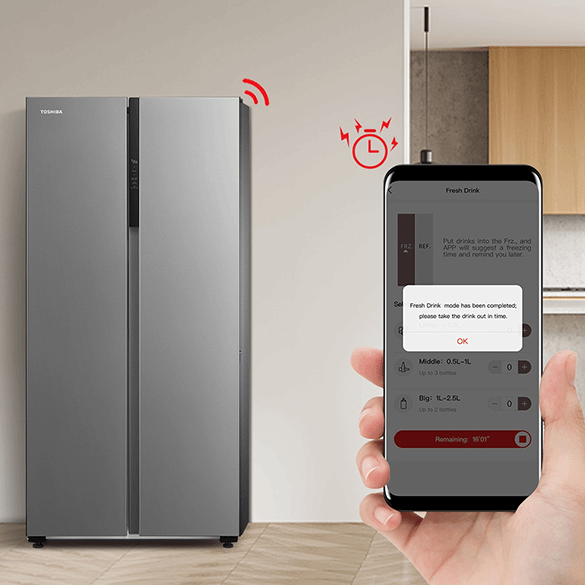 Feature
SMART TEMP. CONTROL
When the refrigerator's temperature rises, it will cool down quickly to reach the set temperature.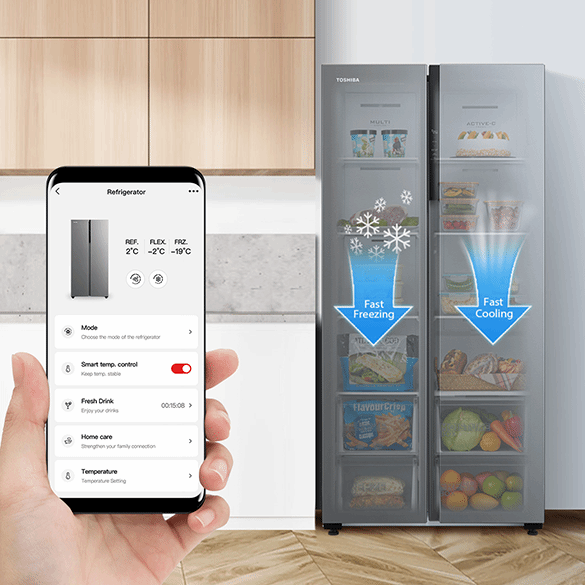 Feature
SEVEN-LAYER AIR SUPPLY
• Fast cooling
• Temperature more uniform for keeping food fresh longer.
We take care of food in every corner.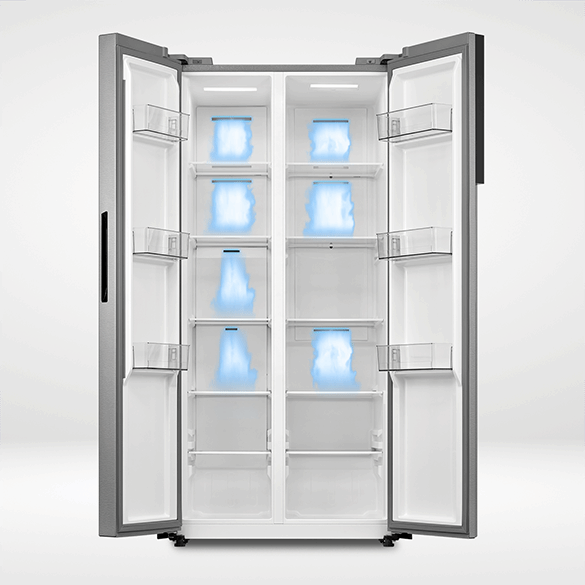 Feature
ORIGIN INVERTER
Inverter Compressor+Inverter Fan.
Both the compressor and the fan are inverter controlled. The fan automatically sensed the change of the cooling capacity of the compressor and changed speed in 4 levels, improving cooling efficiency and energy saving.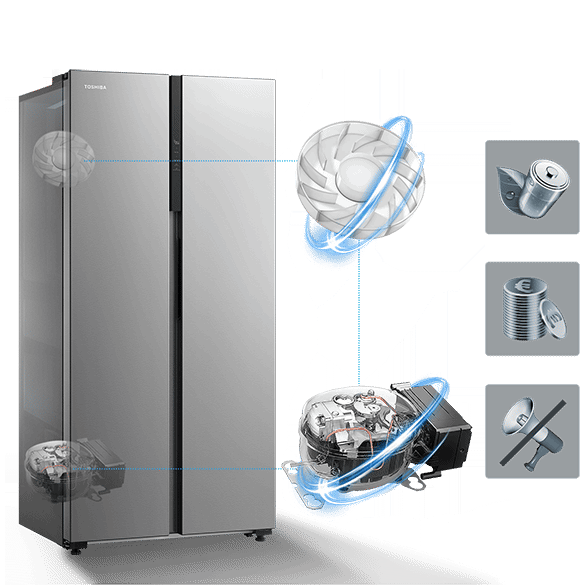 Feature
PUREBIO
TOSHIBA PureBIO made of honeycomb ceramics, absorbs unwanted smell efficiently and keeps fresh longer.
PureBIO can dilute the inside ethlene concentration, reduce bacteria rate, slow the ripening and rotting process.
• Anti-bacteria rate 99.9%*
• Ag+ ion catalyst
*Report is from Gmicro Testing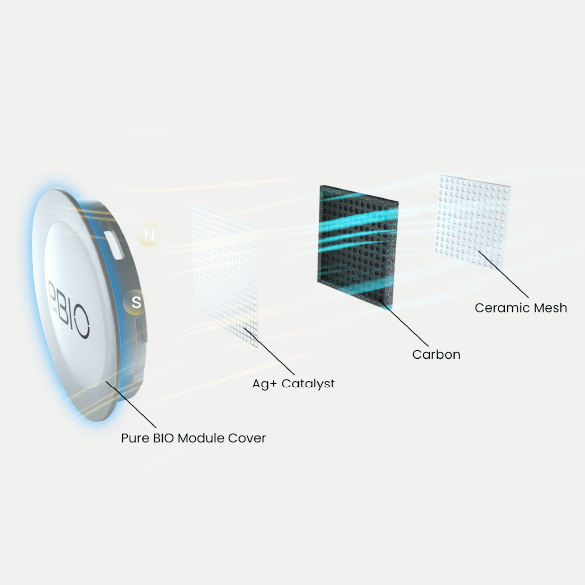 Feature
RIKYU GRAY
Rikyu gray was created by Sen no Rikyu, the founder of the Japanese tea art. who opposed luxurious colors.
TOSHIBA fridges provide families with a simple and clean environment by their aesthetic philosophy of smartly combining Rikyu gray and metal materials.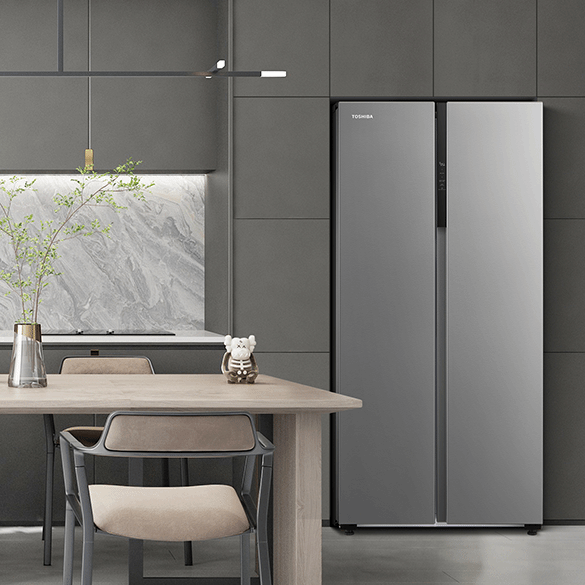 Feature
SATIN GREY
The satin grey surface makes your home elegant and tasteful.
Delicately shiny and easy to clean.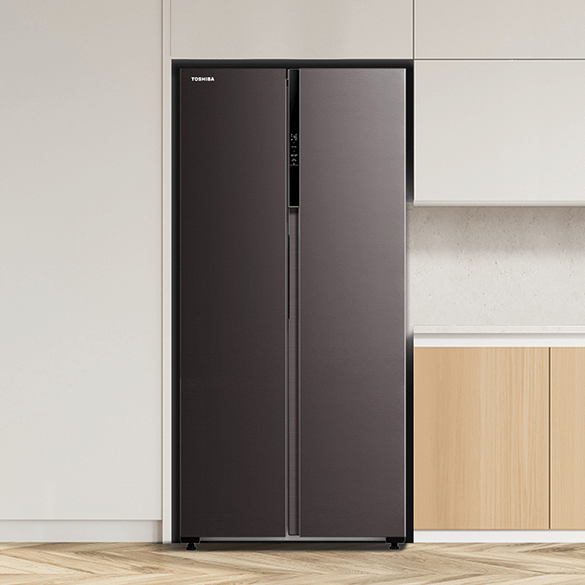 Feature
BUILT-IN DEPTH
Perfectly integrate into overall design of the kitchen, keeping the kitchen clean and tidy.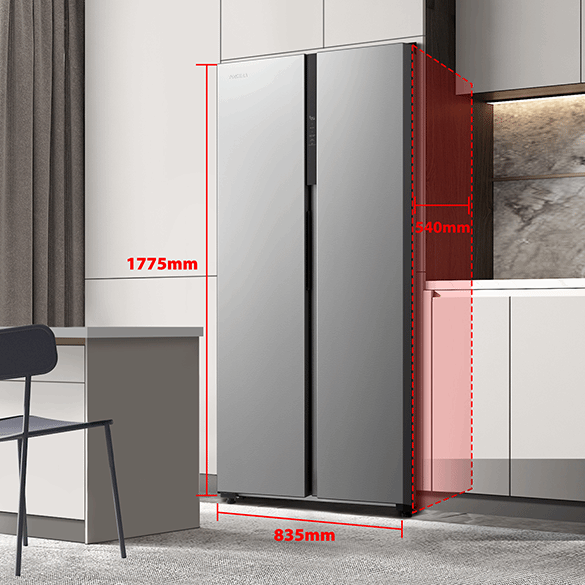 Feature
EXTREME SYMMETRY
Perfectly split two doors into a complete same size. Extreme-symmetrical design enables utmost visual enjoyment.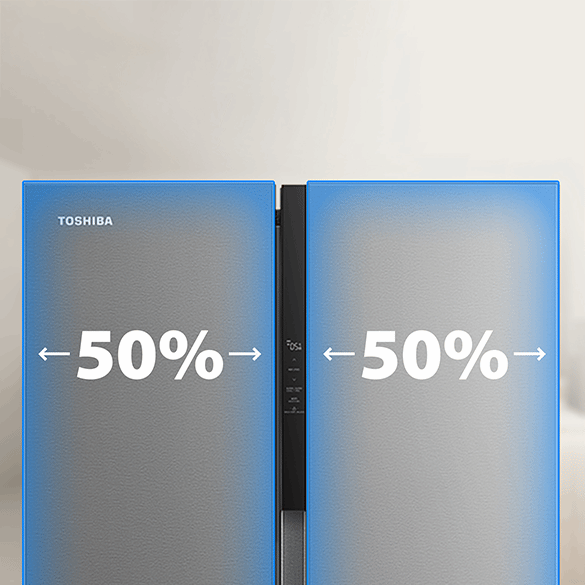 Feature
INTEGRATED HANDLE & DISPLAY CONTROL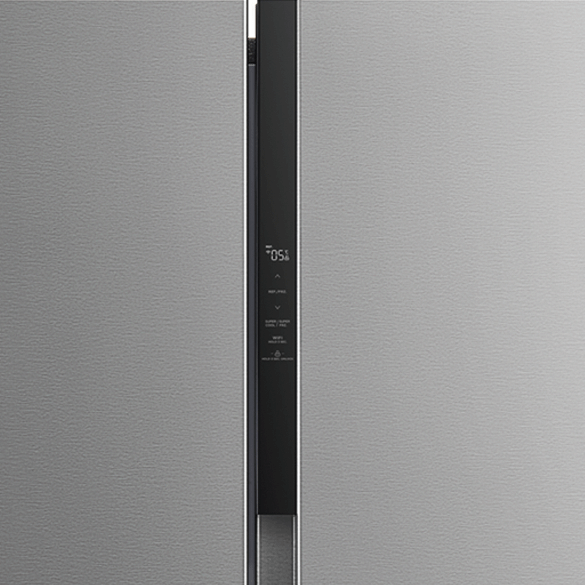 Feature
FREE POSITION
Freely to be placed in any corner of the house.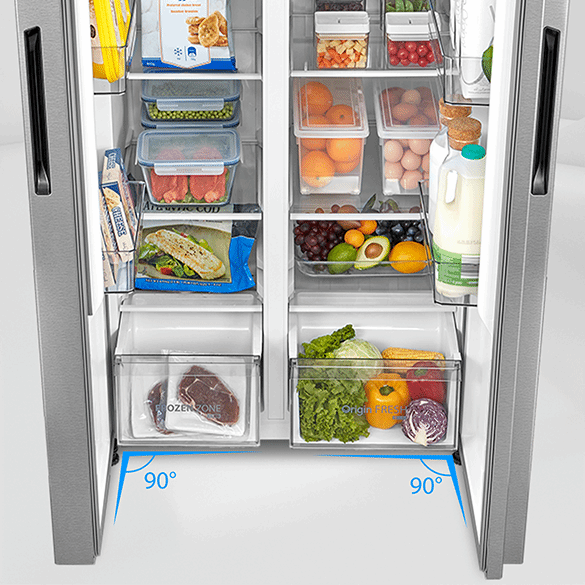 Feature
LED LIGHTS
Make a brighter compartment for finding out food easily.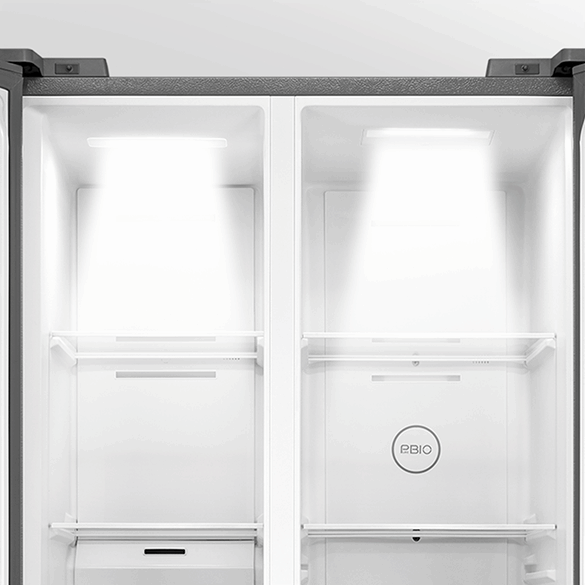 TSmartLife App
TSmartLife is an elegant, easy-to-use app which provides real-time updates and notifications to elevate the Toshiba Smart Home experience.
You can simplify your life through voice control from Amazon Alexa and Google Home assistants with your natural language to operate your appliances effortlessly.

Download the app & activate product today!
SPECS

Features
TSmartLife Smart Control
Family Care
Origin Inverter
Pure BIO
Door Type
2
Seven-Layer Air Supply
Built-in Depth
Extreme Symmetry
Free Position
Open-Door Alarm
Home Away Mode
Fresh Drink
Smart Temperature Control
LED Light
Specifications
Gross Capacity (L)
530
Net Capacity (L)
460
Net Weight (Kg)
76
Net Freezer Capacity (L)
189
Net Refrigerator Capacity (L)
271
Power Source (Voltage, Frequency)
220-240 (V), 50 (Hz)
Refrigerant
R600a, 72g
Dimensions
Product Dimensions (W x D x H) (mm)
835 x 635 x 1775
Warranty
General Warranty
2 Years
Compressor Warranty
12 Years (Upon Online Registration)
Customer comments
| Author/Date | Rating | Comment |
| --- | --- | --- |