The 1st Japanese Quality 3-System of OriginFRESH™ multi-door Dual Inverter Refrigerator. Not only this fridge keep food in its original state of freshness for longer, but it also transforms by expanding right spaces when you need it.
3 in 1 Auto Ice Maker

Dual Inverter

Water Dispenser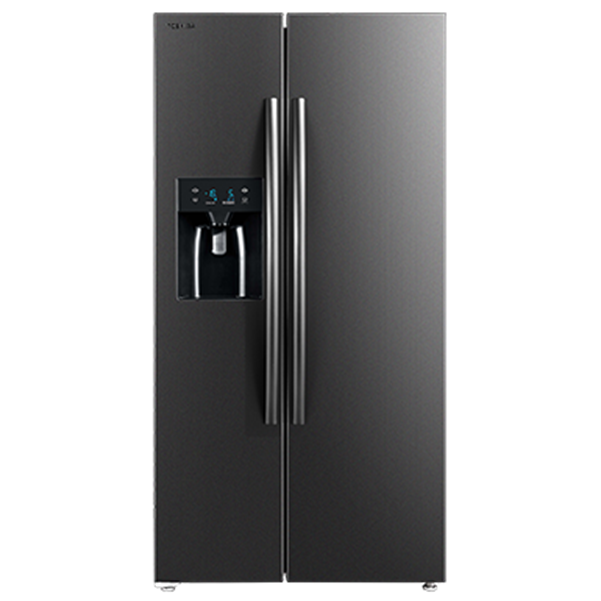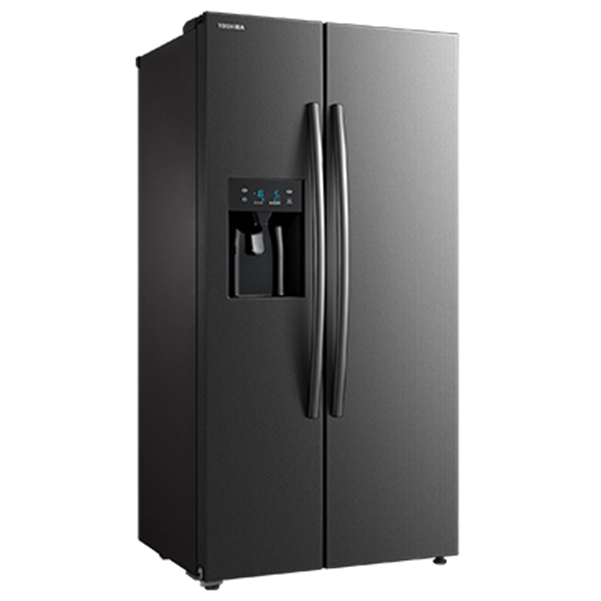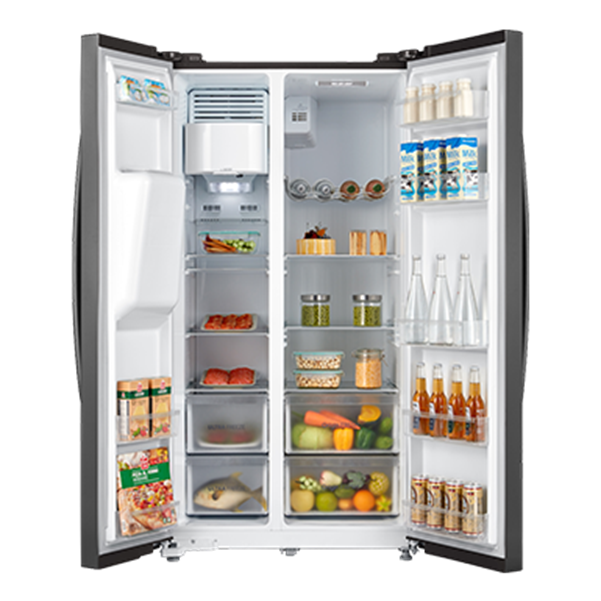 Morandi Grey
591
Gross Capacity (L)
493
Net Capacity (L)
90
Net Weight (Kg)
2
Door Type
Feature
Dual Inverter
Speed in response to cooling demand, it use less energy, minimizes noise and has longer-lasting performance. Fast cooling and freezing with 20% less energy consumption.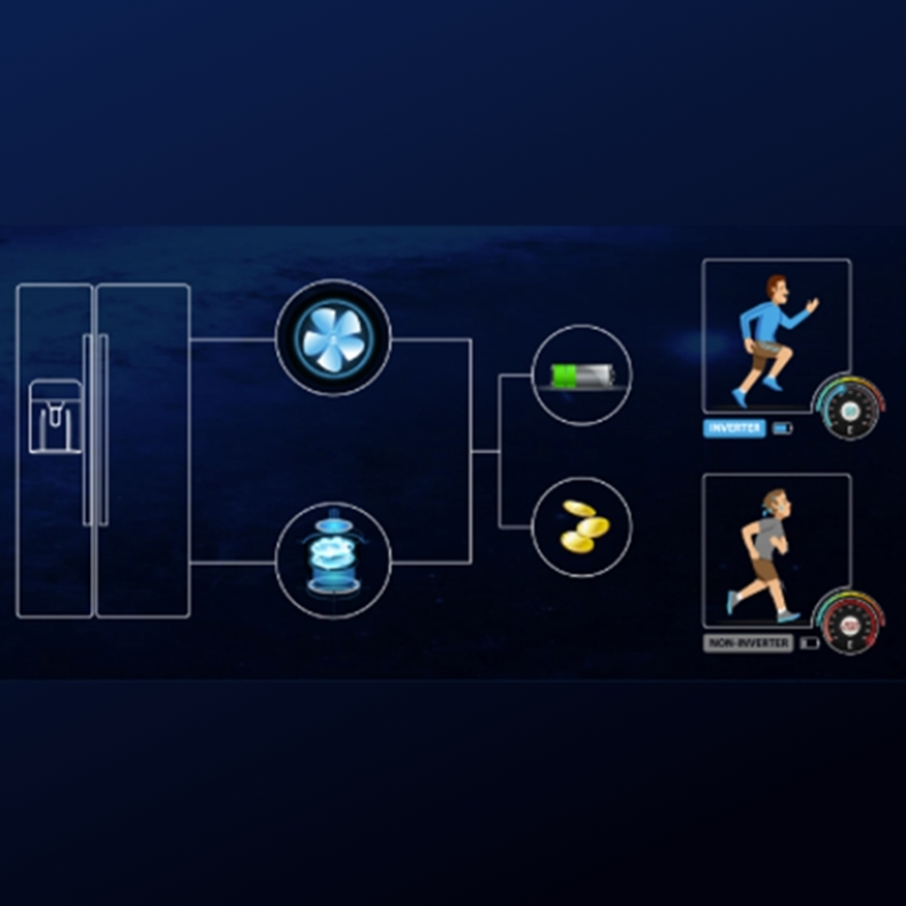 Feature
Auto Ice & Water Dispenser
The fridge comes with a large water tank for non piping ice and water dispensers, which can be easily installed anywhere without having to worry about pipe positions or untidy external pipes, and the water tank is equipped with a water filter. Automatic Ice & Water Dispenser of 3 modes, Ice block, Ice Water and mixture.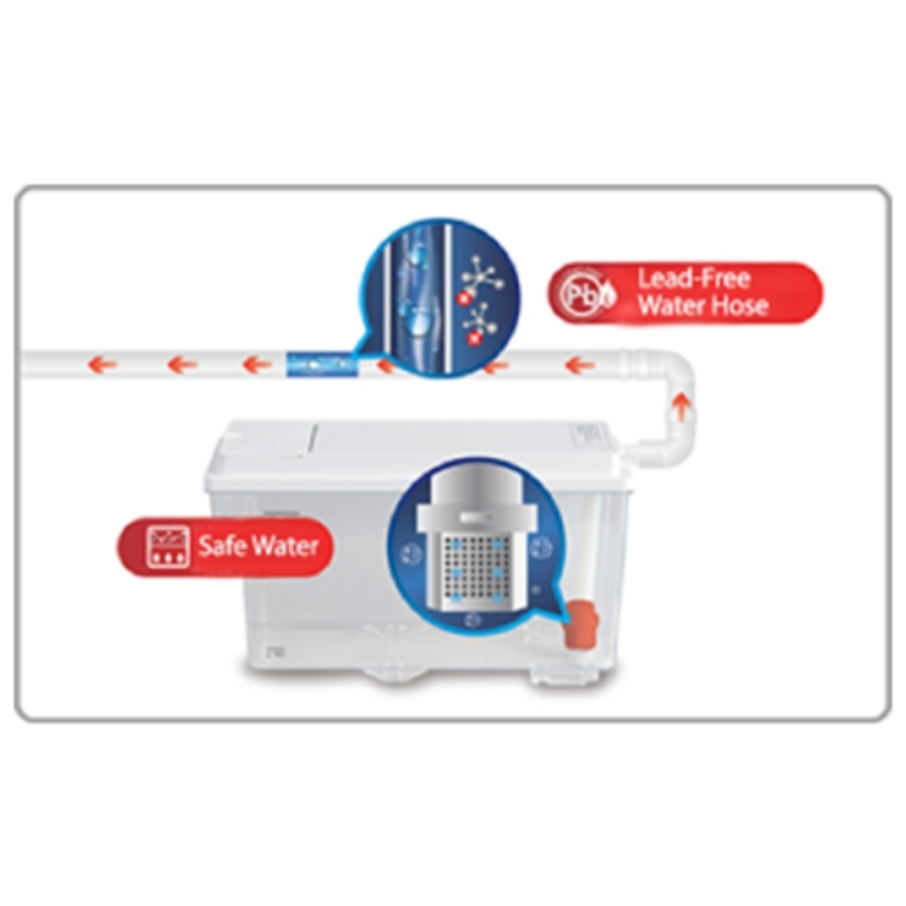 Feature
Multi Air Flow Design
Set up multi air outlet in the upper and lower part of refrigerator, all around air cooling cycle. Fast cooling and food preservation without frost.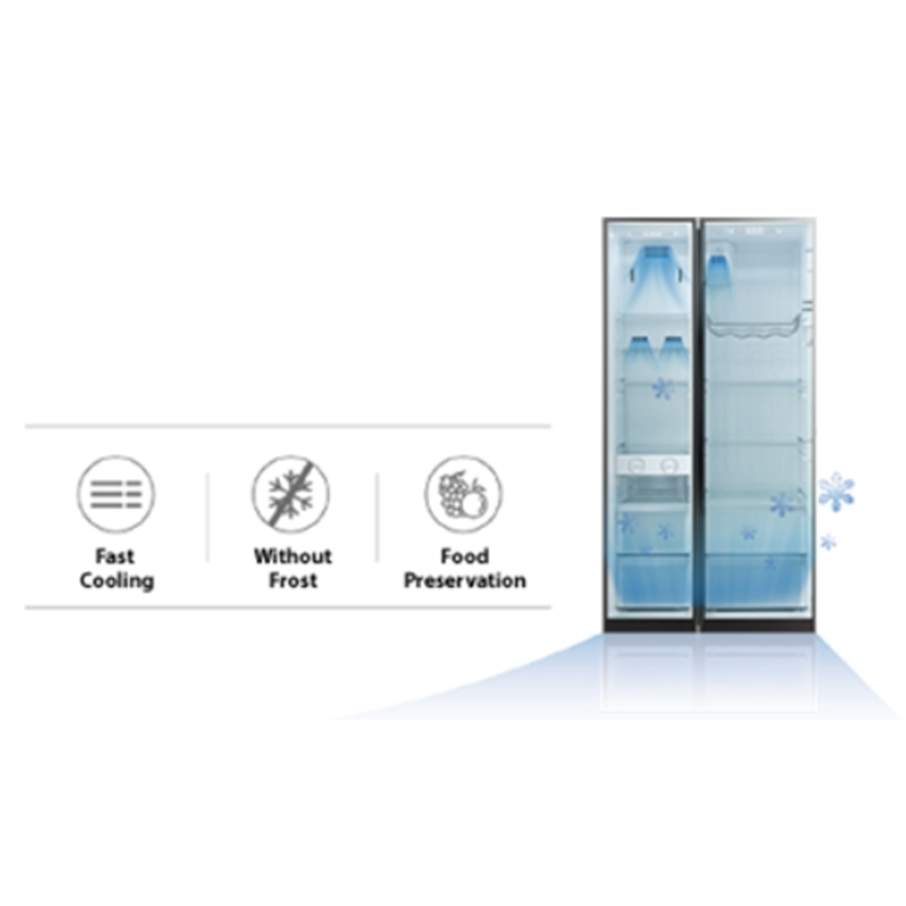 Feature
Electronic control with LED Display
The temperature of different compartment can be accurately displayed and precisely controlled by the touchable screen.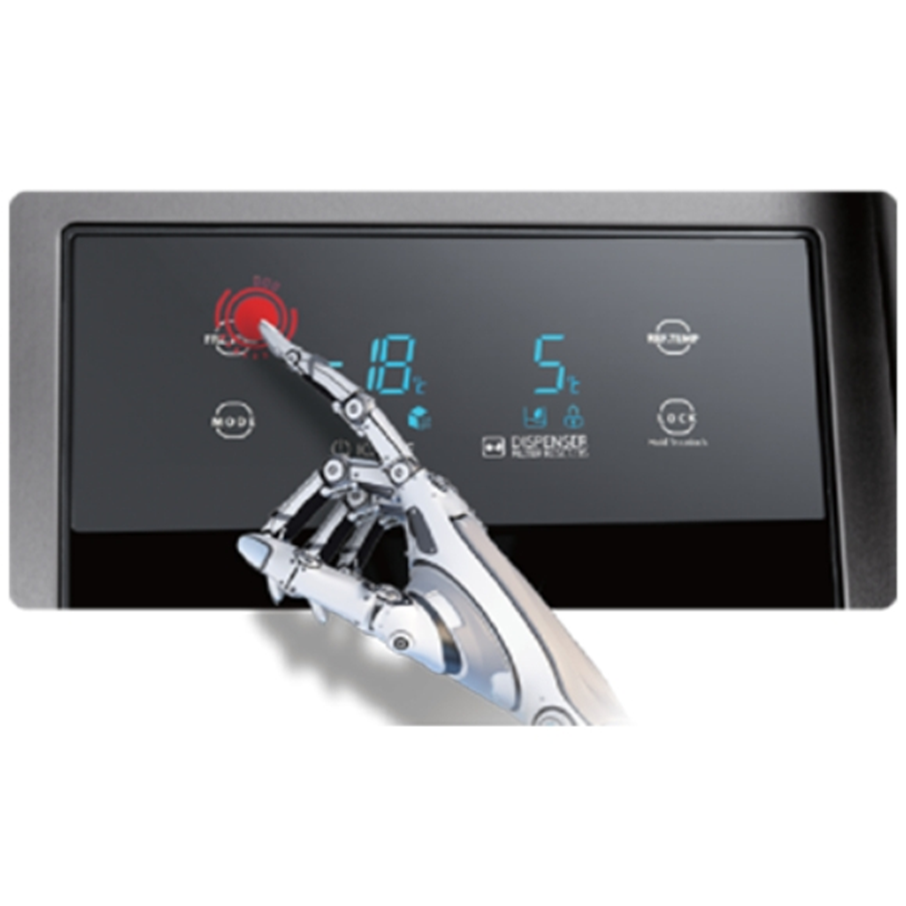 Feature
Spill-proof Design & Safety Glass Shelf
Tempered glass shelves are strong, durable and less prone to cracking and breaking than regular glass, allowing the support of heavy items Load bearing 150 kg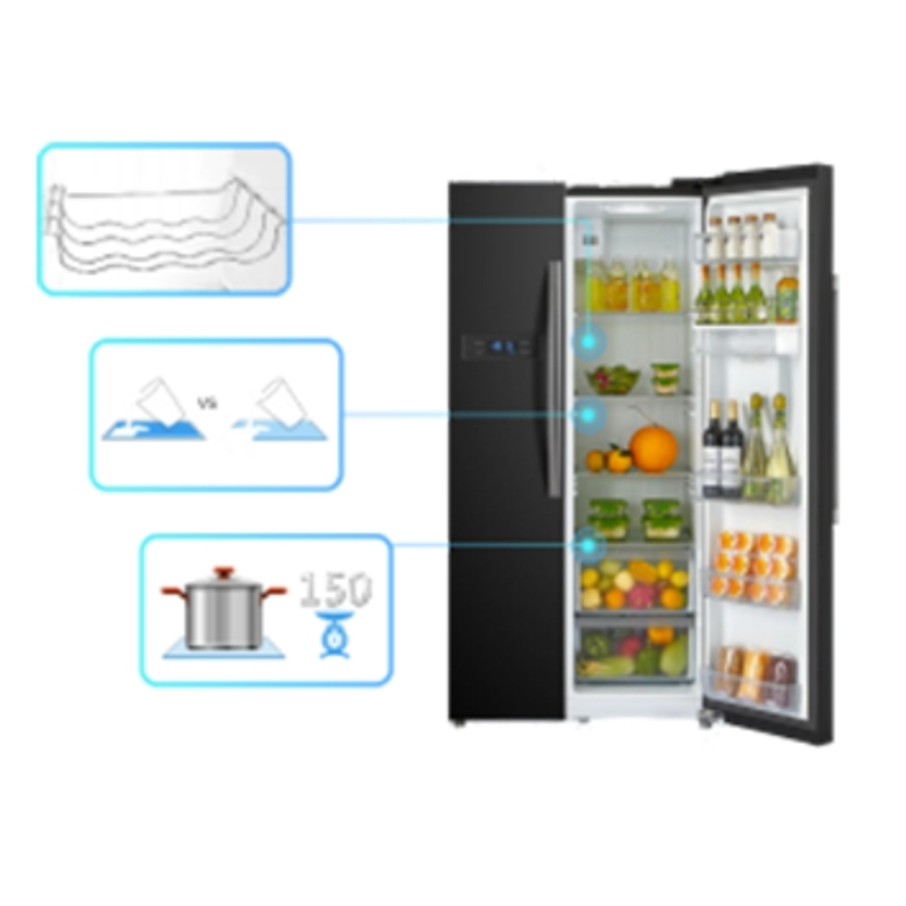 Feature
Child Mode, Vacation Mode
Minimize children to play with the refrigerator, which is safer for the family. The holiday mode is favorable for a long vacation, helping to save energy.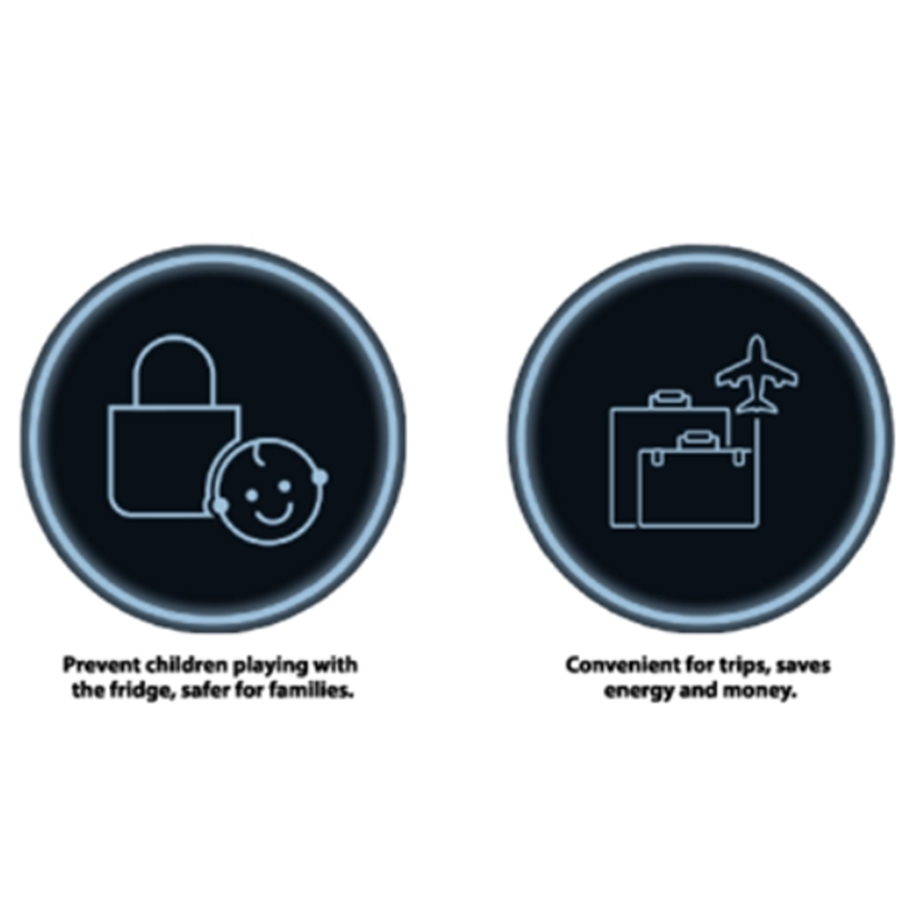 SPECS
Features
Dual Inverter
Dual Cooling Zone
Door Type
2
Control System
Electronic
Touch Panel
Touch Digital Panel
Ice Maker
3 in 1 Auto
Quick Cooling Air
Smart Control with Digital Panel
Pure Health Water Tank
Origin Inverter
Multi-Air Flow
Pure BIO
Alloy Cooling
Moisture & Flexible Zone
Eco LED Light
Cool Water Dispenser
Specifications
Gross Capacity (L)
591
Net Capacity (L)
493
Net Weight (Kg)
90
Power Source (Voltage, Frequency)
220-240 (V), 50 (Hz)
Dimensions
Product Dimensions (W x D x H) (mm)
895 x 745 x 1788
Customer comments
| Author/Date | Rating | Comment |
| --- | --- | --- |