KEY FEATURES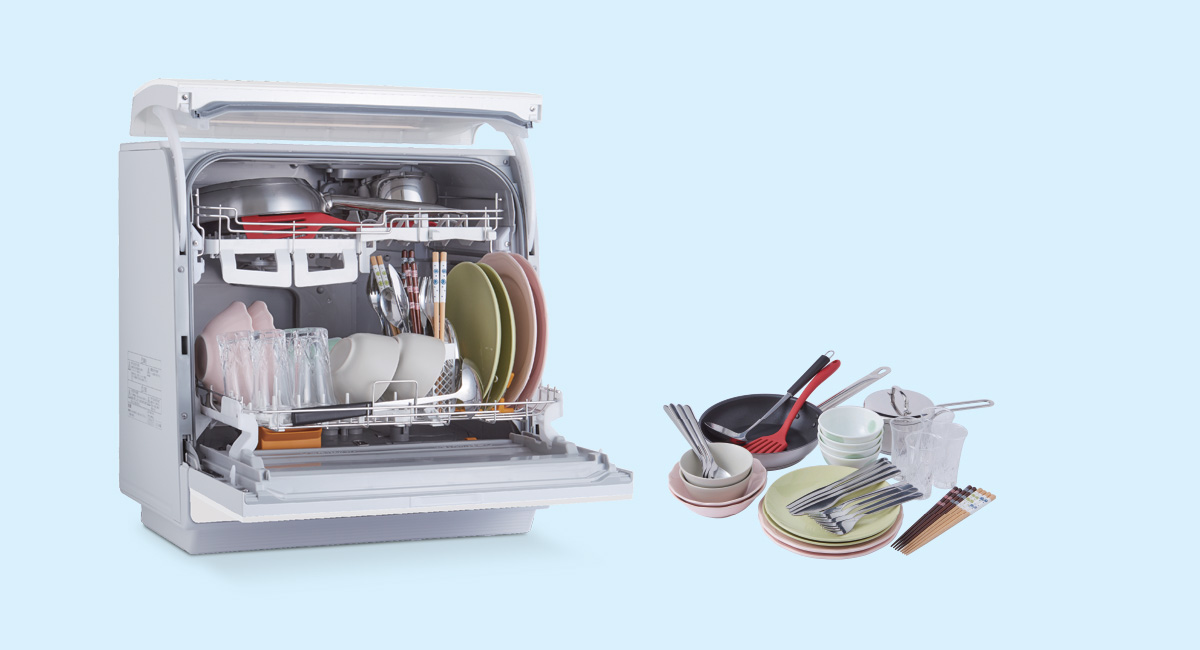 Big Capacity Within A Compact Size
Panasonic dishwashers have a higher body height than other average table-top dishwashers. Its two-tier configuration maximizes washing loads and is suitable for a family of 3-5's daily usage.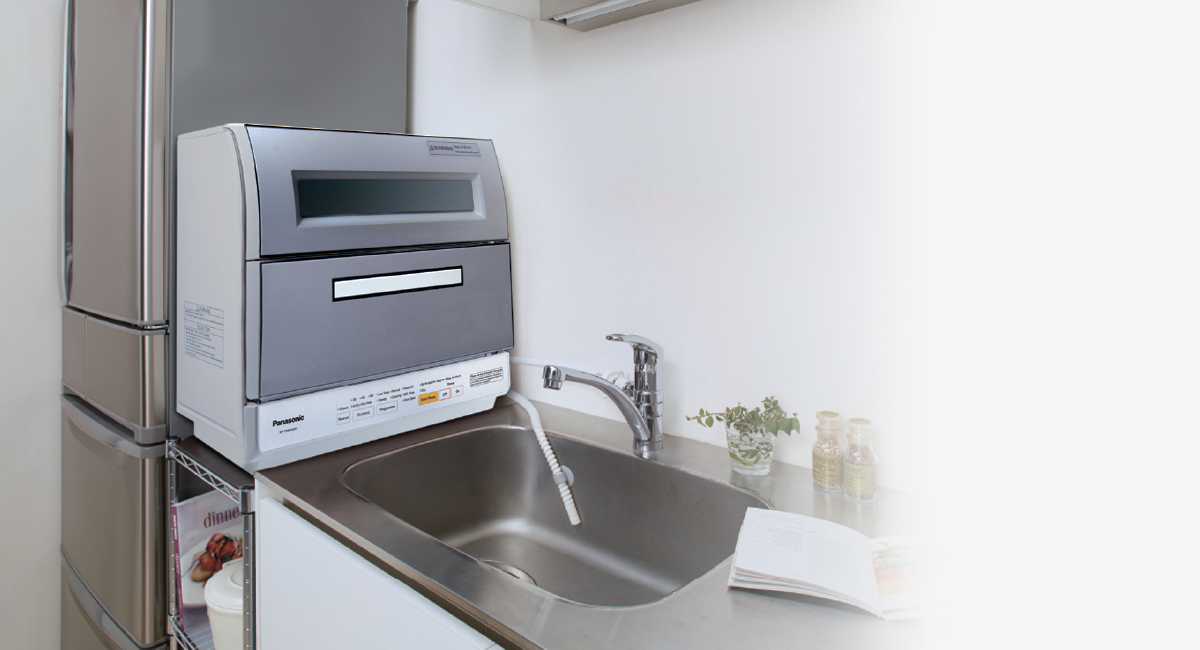 Hassle-Free Installation Without Kitchen Modifications
No dishwasher space reservation required for the kitchen cabinet, and it can be readily installed in renovated kitchens. It can be easily installed as the external water hose only needs to be replaced in the sink without any drilling required.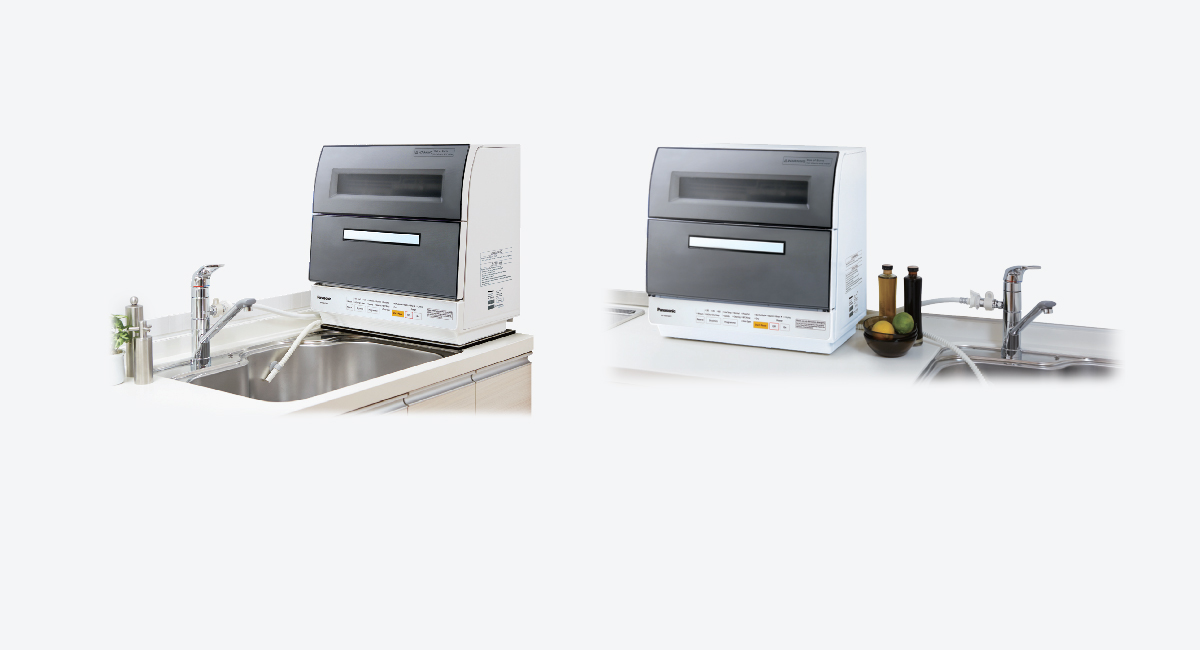 Convenient: Fits Perfectly into a Small Space
Standalone Table-Top Design, Small Footprint and Easy To Use
Standalone table-top design allows the dishwasher to be placed on counter-tops, with its compact design taking up minimal space, making crockery removal more convenient.
Thin Body Makes Perfect For A Small Space
With a depth of 347mm, it fits perfectly into a variety of spaces; it can install either side-mounted or front-mounted, next to the sink.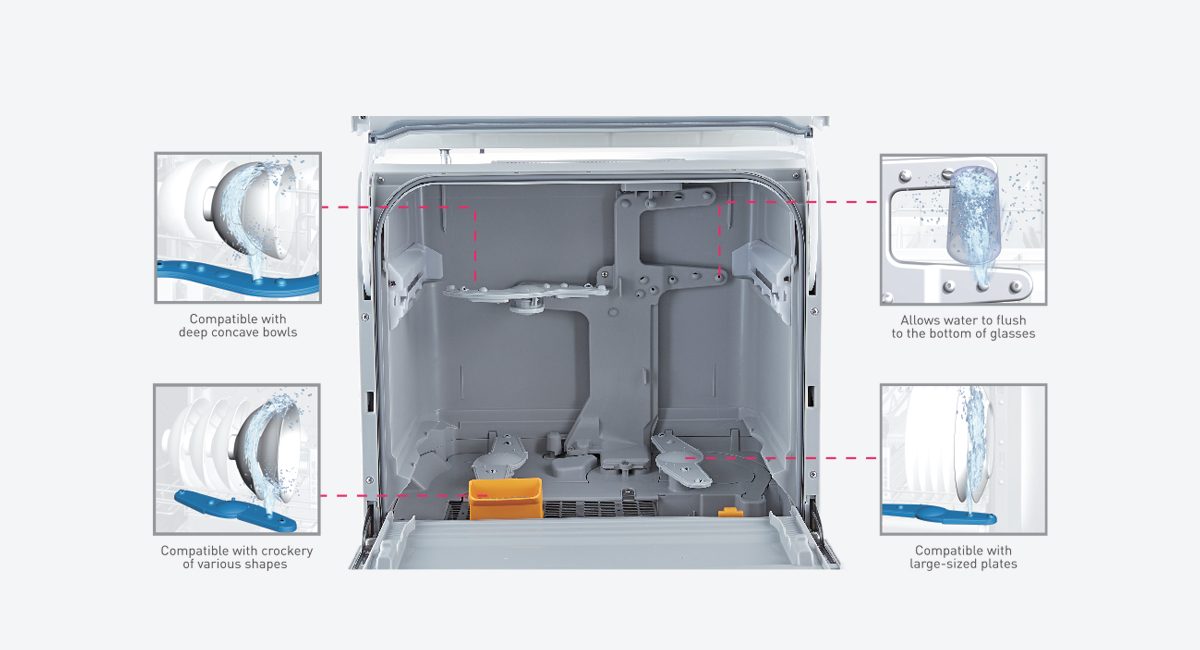 Boomerang Nozzle with Rotary Jet Flow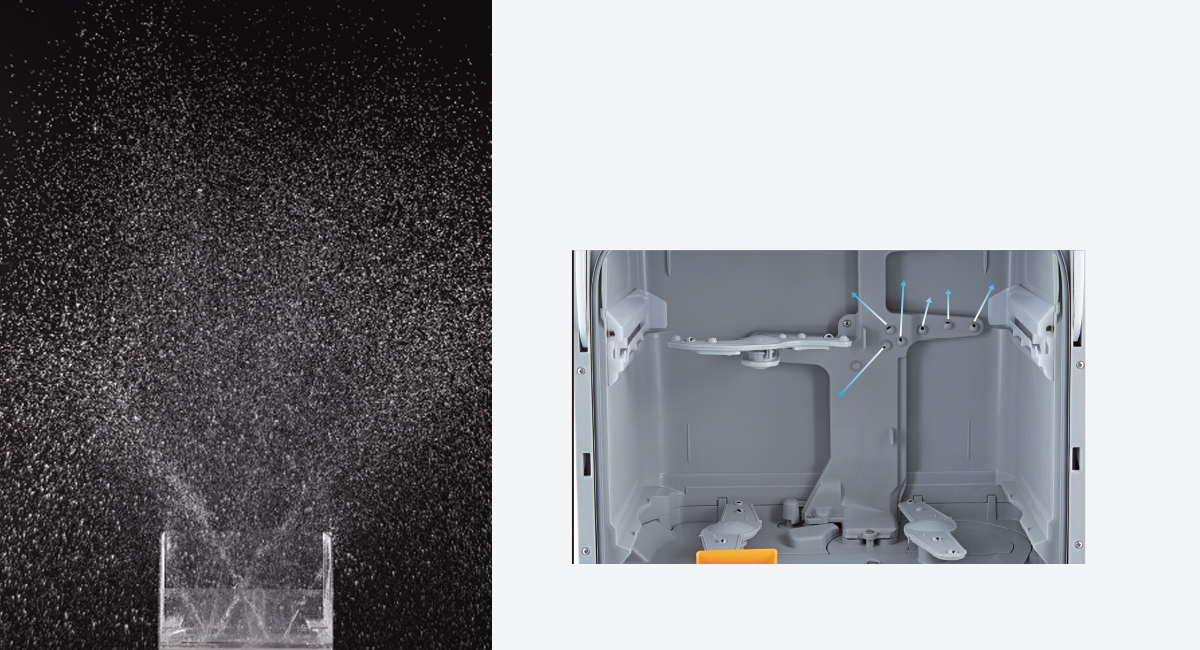 Unique Water Flow Design Allows a More Thorough Cleaning
Panasonic's unique water flow system is designed with precise water flow deflection and reflection to ensure that dishes are thoroughly cleaned without splattering food residue on the internal walls of the dishwasher.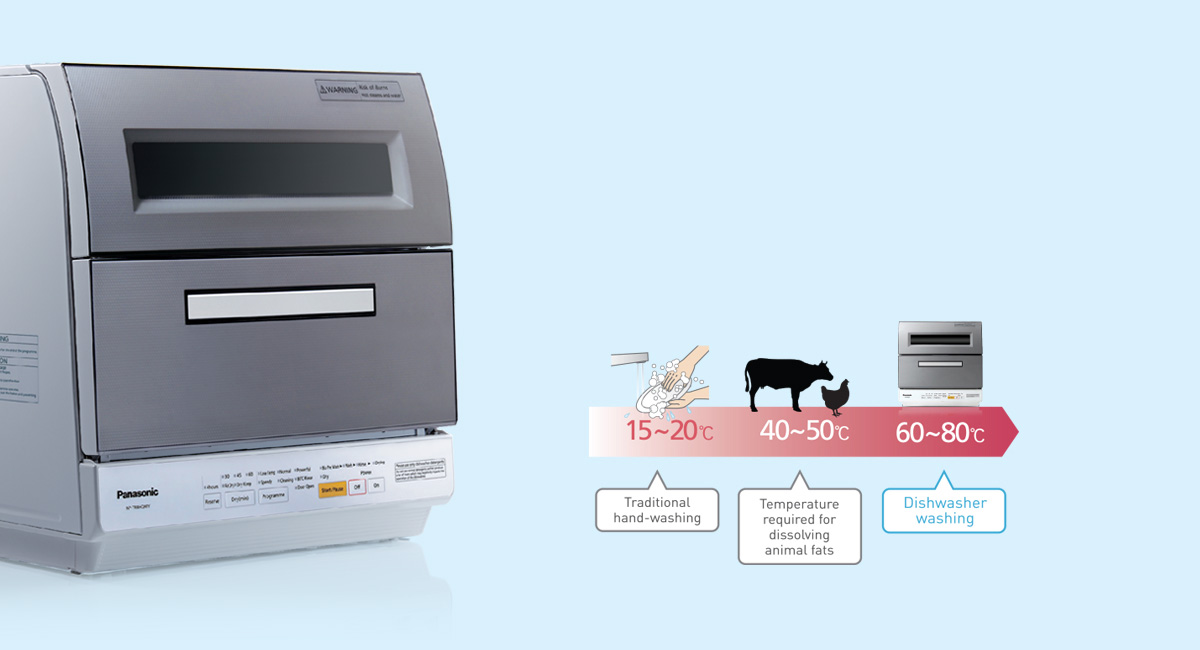 Water Temperature Comparison:
Traditional Hand-Washing vs Dishwasher
With the hand-washing method, the water temperature is usually 15-20℃ even when using warm water. Laboratory studies show that animal fats dissolve within the range of 46-48℃. Panasonic dishwasher can go up to 60℃ during washing and 70℃ during rinsing. It also has a high-temperature washing program at 80℃ which kills germs effectively.

(*The above sterilization results are based on the report of antibacterial tests conducted on this product by the Antibacterial Material Testing Center of the Technical Institute of Physics and Chemistry CAS. Report No. LHJC-1603-35-1/1)

(*Only detergents meant for dishwashers can be used)
TECHNICAL SPECIFICATIONS
Voltage

240V

Frequency

50Hz

Dimension (W X D X H)

550 x 347 x 564 (mm)

Nozzles

4 sets of nozzles (3 sets of rotary nozzles + 1 set of nozzles on the internet wall)

Standard storage capacity

45 items
(Large plates x6 Glasses x6 Medium plates x3 Small plates x12 Small bowls (Rice bowl) x6
Large bowls (soup bowl) x6 Small items (chopsticks, spoon, forks)

Water consumption

Approx. 11L (standard washing program)

Power consumption

Washing motor (during washing: 70W, heating: 1100W, maximum power consumption: 1170W)

Net weight

Approx. 20kg

Tap water pressure

0.03 - 1MPa

Washing method

Rotary nozzle spray and fixed nozzle spray

Rinsing method (standard program)

Turbo rinse/spray rinse

Drying method

Forced exhaust drying/drying after hot rinse

Standard quantity of special detergent

Approx. 10g

Sterilization method

High-temperature sterilization

Reserve

4h

Control display

LED Light

Smart control

Door-closing detector
Dimensions & Weight
Dimensions
550 mm x 347 mm x 564 mm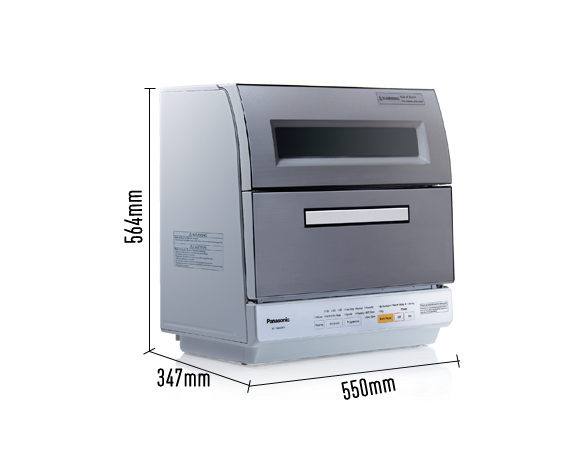 Weight
Approx. 20kg
Customer comments
| Author/Date | Rating | Comment |
| --- | --- | --- |