262L Inverter Energy Saving 2-Door Top Freezer Refrigerator NR-TV261APSM
NR-TV261APSM
Clean, Safe Meals Every Day with Energy Efficient Refrigerator
Optimal cooling according to your usage saves energy while the double hygiene functions of Ag Clean and Blue Ag keep food inside your fridge hygienic. Enjoy more homemade meals, and give your life peace of mind.
Features
Hygienic Storage with Blue Ag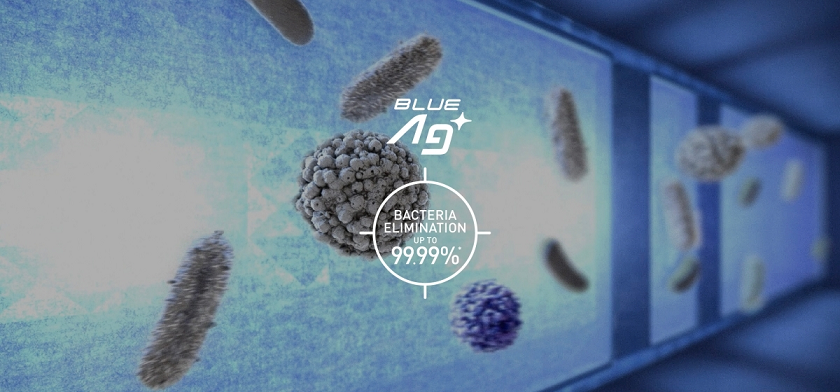 Blue Ag keeps the inside of Extra Cool Zone hygienic while eliminating 99.99%* of bacteria. Enjoy healthy meals prepared with clean ingredients.
Clean Air Surrounds Your Food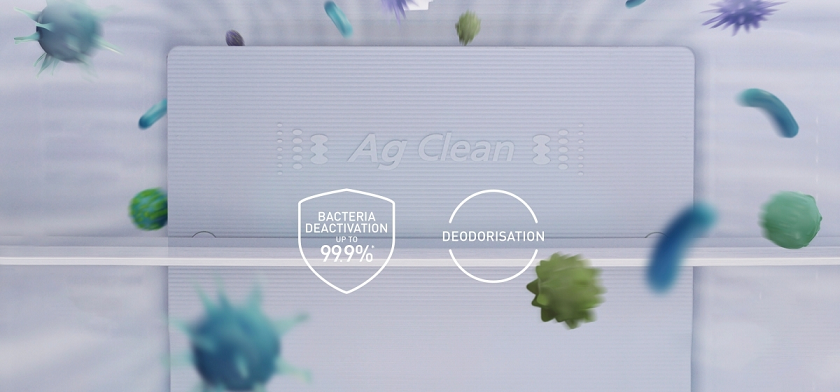 Ag Clean keeps the air in the refrigerator clean with a special filter. It deactivates 99.9%* of bacteria and removes odours to keep your food clean and fresh smelling.
Cost Saving with Optimum Cooling According to Your Lifestyle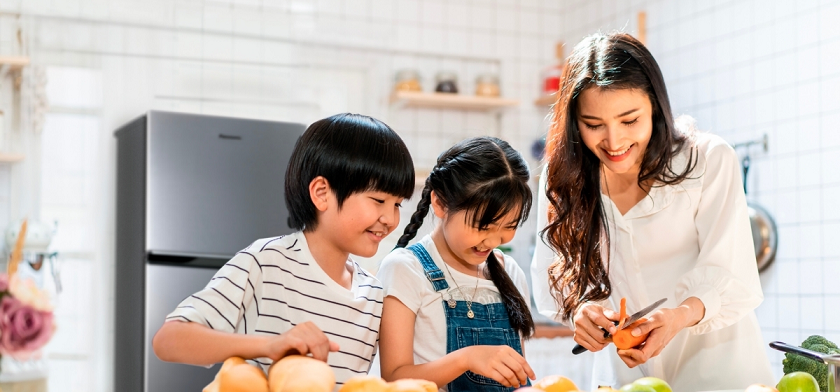 AI ECONAVI determines lifestyle patterns of your whole family using its intelligent sensor system, regardless of whether you are in or out of the house. These patterns ensure optimum cooling and energy performance at all times.
Ideal Storage for Round Items
The Tanto Tray is ideal to store round items such as fruits and bottles. It is designed to be pulled out easily while preventing them from rolling off.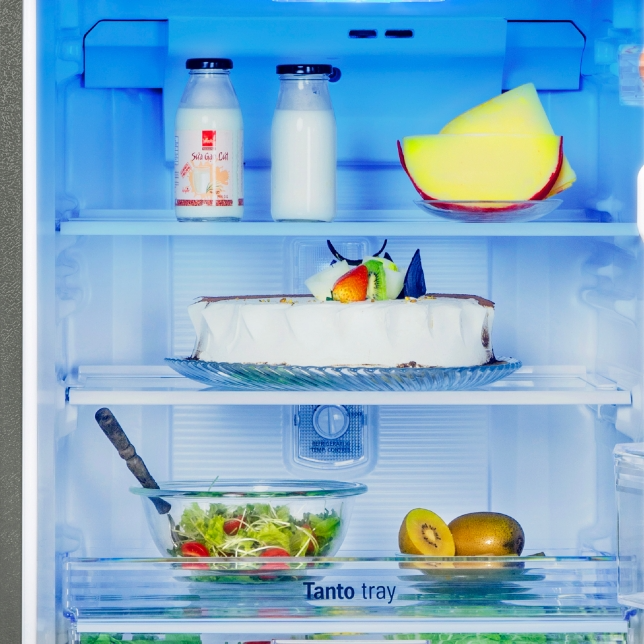 Stores Fruits & Vegetables Fresher Longer
The Fresh Safe with Moisture Control Filter provides optimum humidity control inside the case, making it an ideal environment to store fruits and vegetable fresher longer.
*Data prepared by Panasonic.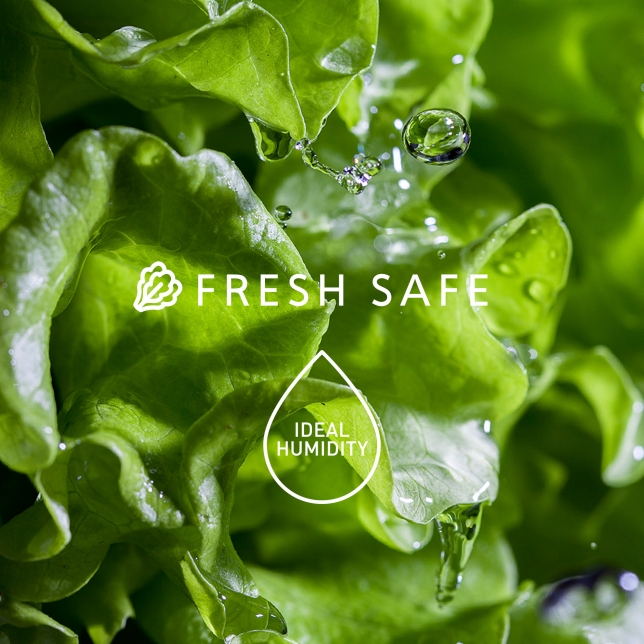 Sleek and Minimalist Design
The simple, stylish, and flat look matches the interior of any kitchen. Seamless surfaces from corner to corner also make cleaning easy.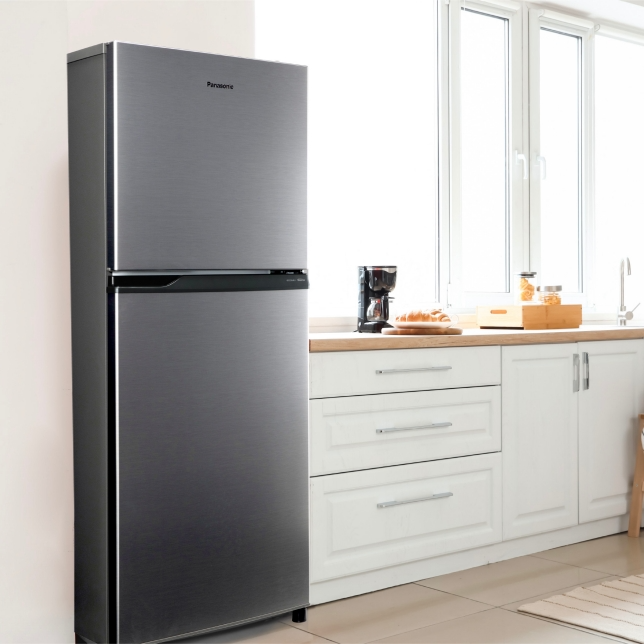 User-Friendly Storage
1. Ice Tray
2. Flexibility with adjustable shelves
3. 150 kg Tempered Glass Shelves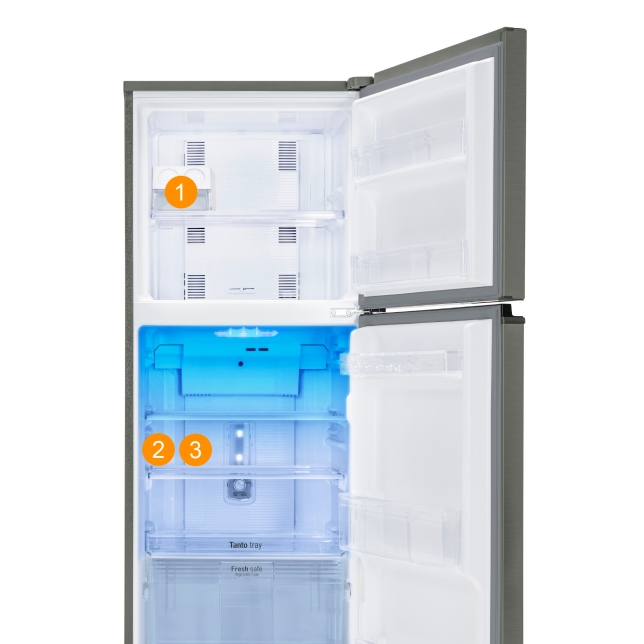 Specs
Ag Clean – Bacteria Deactivation up to 99.9%*
Capacity: Rated 234 L (MS IEC 62552:2016)
Door Material: Steel
Save energy and cost with AI ECONAVI and INVERTER
Always keep the inside of the whole refrigerator clean with Ag Clean
Protect your food from bacteria in the fridge compartment with Blue Ag
Provide ideal storage for fruits, bottles and other round items with Tanto Tray
Get crispy vegetables with Fresh Safe vegetable case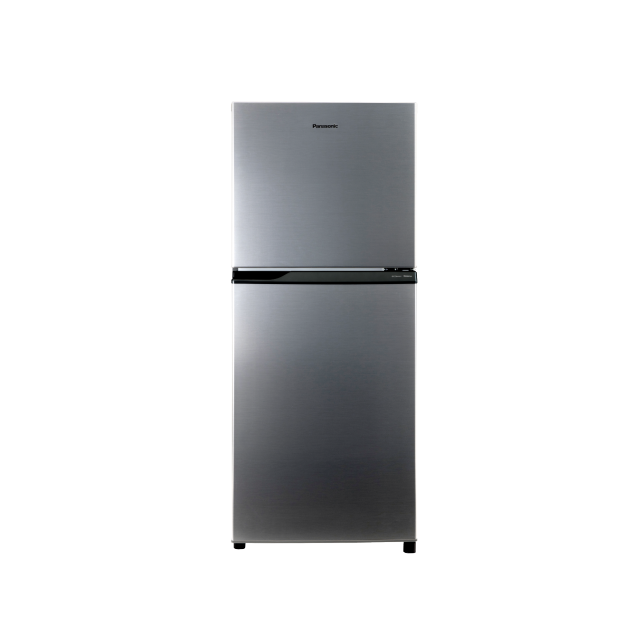 Size and Weight
Height
1449mm
Width
600mm
Depth
611mm
Weight
41kg
*Please refer to the layout drawing for checking minimum requirement of installation.
SPECIFICATIONS
Rated Capacity (MS IEC 62552:2016)
Total
Refrigerator Compartment (PC)
Freezer Compartment (FC)
Vegetable compartment (VC)
Gross Capacity
Total
PC
FC
Product Dimensions (WxDxH)
600 x 611 x 1449 mm
Defrost Type
Electric PCB Control
Standard / Regulation
IEC 60335-2-24:2020,
IEC 60335-1:2010(+A1:2013+A2:2016)
MS IEC 62552:2016
Energy Efficiency Rating
336 kWh/year
Energy Level
5 Stars
Net Weight
41 kg
Gross Weight
46 kg
Voltage
220-240 V
Hertz
50 Hz
Number of Doors
2
Door Color
Hairline Silver
Door Material
Steel
Control Panel
Yes (Inside of fridge compartment/ Dial)
REFRIGERATOR COMPARTMENT (PC)
Vegetable Case (Fresh Safe)
Special Storage
Tanto Tray
Door Pockets
Yes
Height Adjustable Shelves
Yes
Sliding 1-2 Shelf
-
Shelf Material
Tempered Glass
Egg Tray
Yes
Utility Box
-
Water Dispenser
-
LED Light
Yes
Power Control
Yes
Ag Clean
Yes
Blue Ag
Yes
FREEZER COMPARTMENT (FC)
-
Shelves
Yes
Sliding 1-2 Shelf
-
Shelf Material
Plastic
Automatic Ice Maker
-
Twist Ice Tray
Yes
Ice Case/Box
Yes
Quick Freezing
-
Quick Ice Making
-
Power Control
-
OTHERS
Yes
AI ECONAVI
Yes
Compressor
Inverter
Refrigerant
R600a
Urethane Insulation Cyclopentane
Yes
Door Alarm
-
Customer comments
| Author/Date | Rating | Comment |
| --- | --- | --- |