"Experience safety and style with Panasonic NC-KD300WSK kettle - the perfect addition to your kitchen."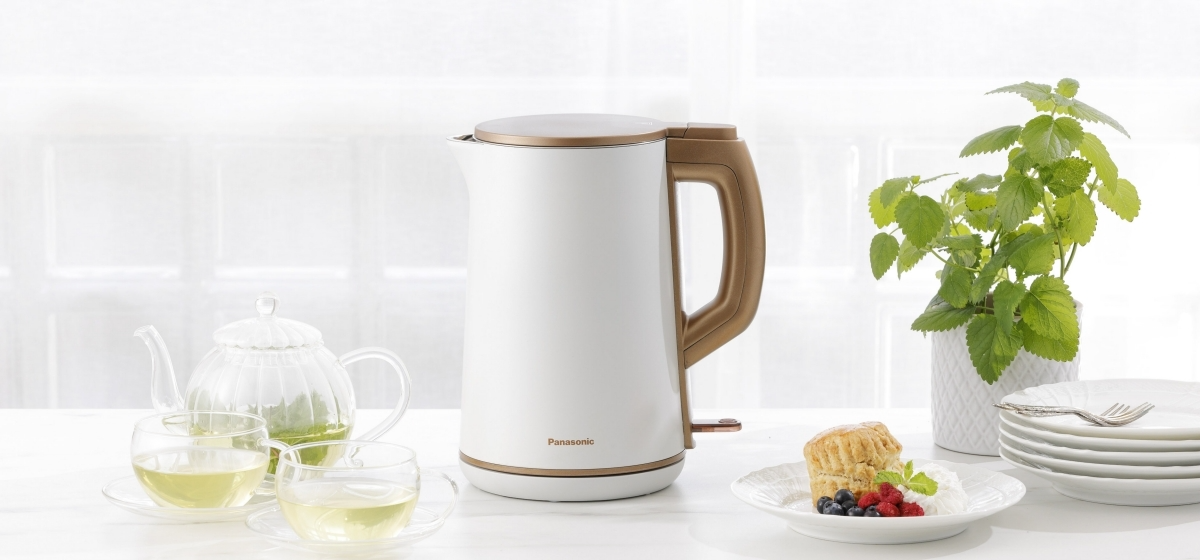 NC-KD300WSK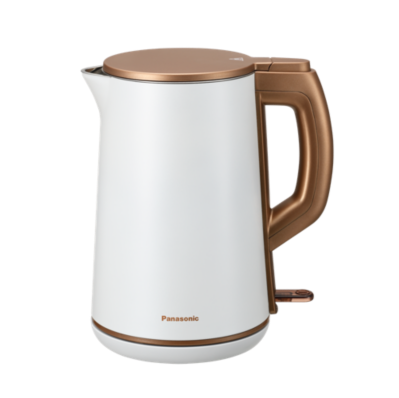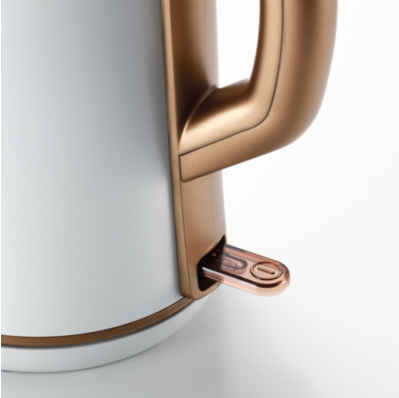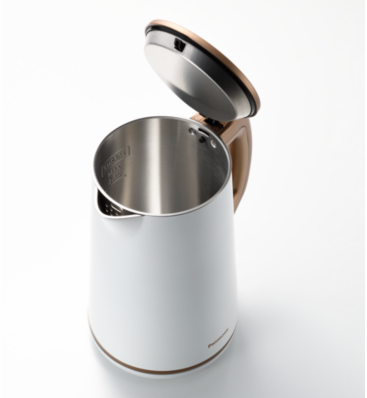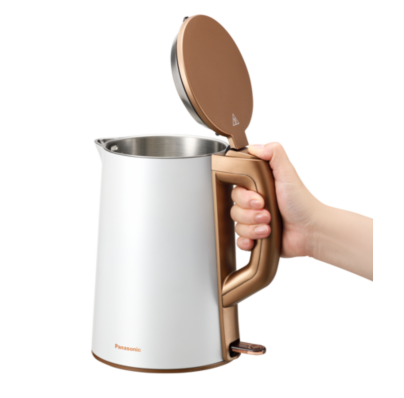 A Better Everyday Hot Beverage at Any Time
Quickly boil water at any time of the day, whether it's during a busy morning or for a relaxing afternoon teatime. With its high-grade metallic copper and white finish, this stylish stainless steel kettle seamlessly integrates with your kitchen.
1.5L Stainless Steel Electric Kettle NC-KD300WSK
Features
Large 1.5L Capacity In a Compact Body & Boils Quickly
Rapidly boils 1.5L of water in just minutes using less electricity than traditional stove top kettles. It also saves you time when brewing tea, coffee and other drinks on busy mornings.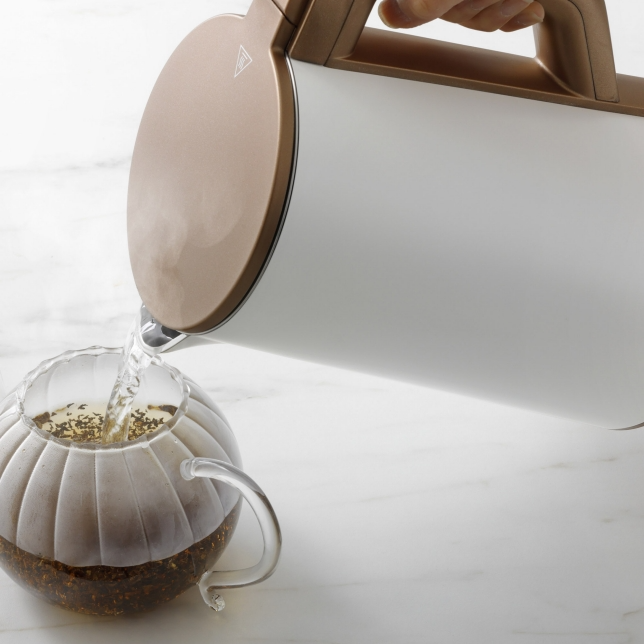 Double Layer Design for Safety
The double layer design provides high insulation, keeping the kettle's exterior safe to touch. And the bottom of the kettle is fitted with a metal plate to prevent burning and damage caused by heat.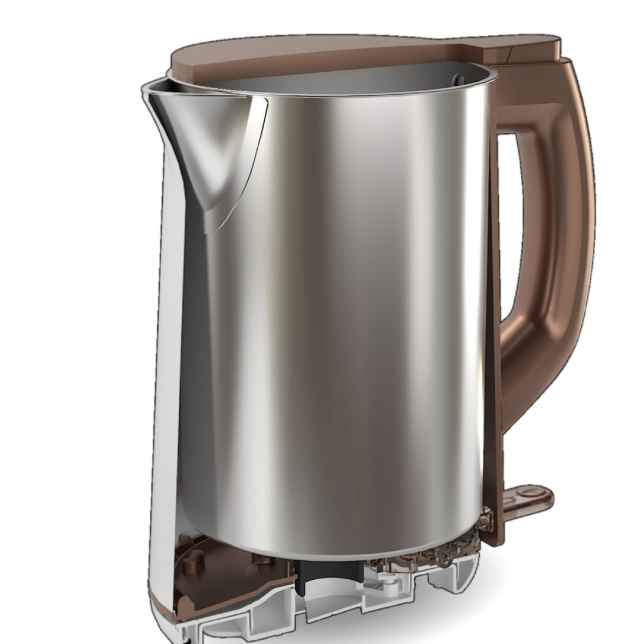 Auto Shut-Off & Boil-Dry Protection
For peace of mind while multitasking in the kitchen, the kettle automatically switches off when water reaches a rolling boil or, thanks to boil-dry protection, when there's no water left in it.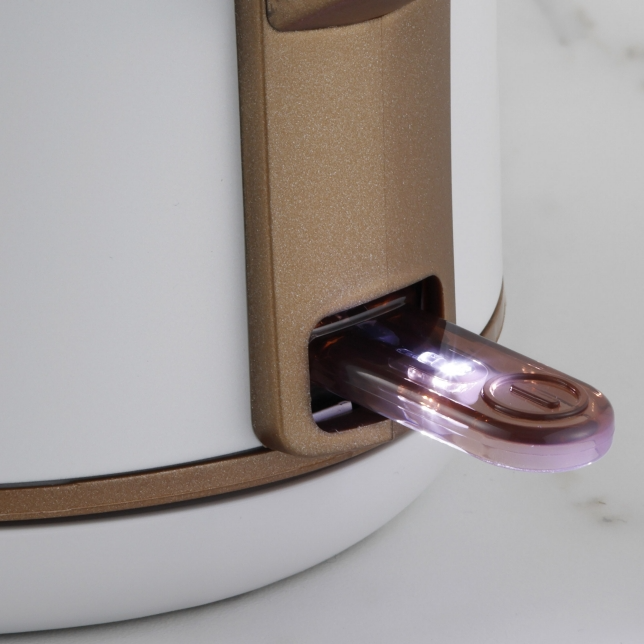 Lid Opens to 75 Degrees
The easy-to-grip handle and lightweight design make it easy to lift, even when filled with water. And the lid has a safe two-stage opening design to prevent boiling water from getting on your hands when opened. It opens to 30 degrees at the push of a button, allowing water droplets to fall into the pot. Or you can open it manually to a wide 75 degrees.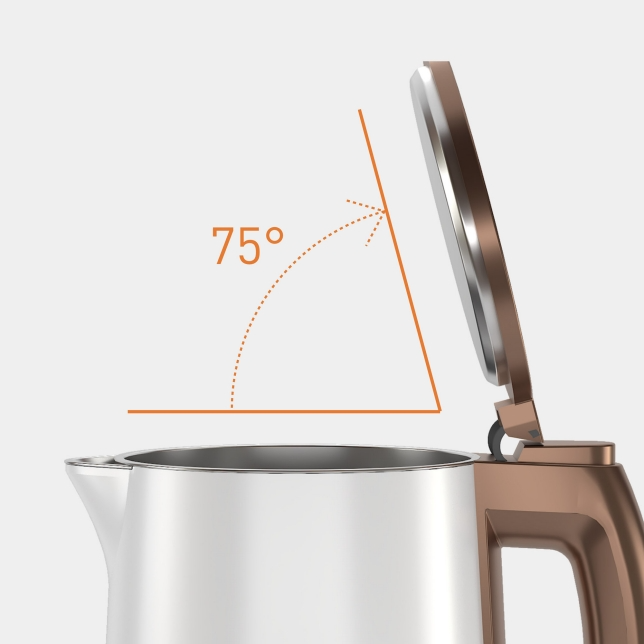 Easy to Clean
The inside of the kettle is made of stainless steel and its 128 mm diameter wide mouth design makes it easy to clean after use.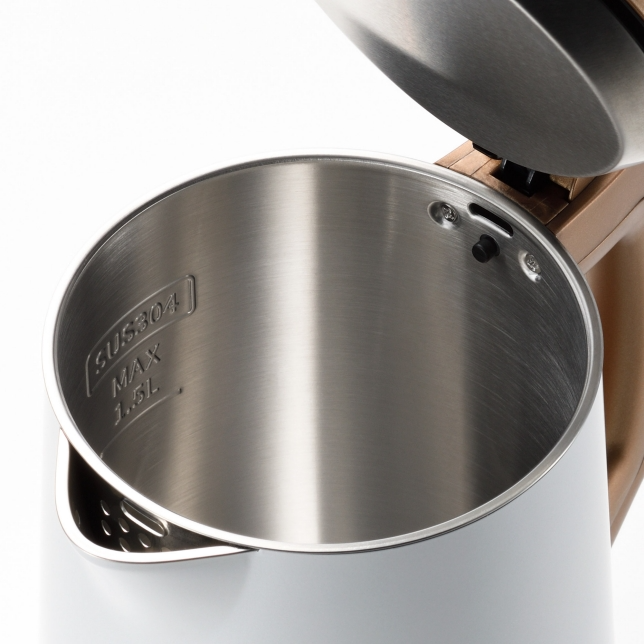 Specs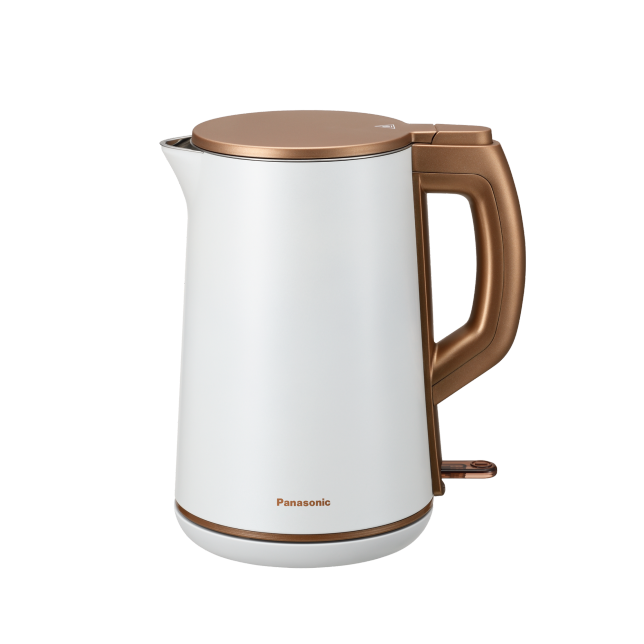 Size and Weight
Height
230mm
Width
223mm
Depth
158mm
Weight
1.2kg
1.5L Capacity
Double Layer Design
Automatic Shut-Off After Boiling
LED Indicator Lamp
Boil-Dry Protection
Lid Opens to 75 Degrees
CLOSE ALL SPECS
Power Supply
Power Consumption
Dimensions
22.3 cm × 15.8 cm × 23.0 cm
H x W x D (approx.)
23.0 cm × 15.8 cm × 25.0 cm
Mass (approx.)
1.2 kg
Body + Power Base
1.4 kg
Capacity
Length of the Power Cord (approx.)
Inner Material
Outer Material
Boil Dry Protection
Temp. Fuse
Auto Shut Off
Double Layer Body
1 Push Lid Open
Yes (handle) (2step) 1: 30deg open / 2: full open
Spout Filling
Indicator Lamp
360° Swivel Base
Body Colour
Customer comments
| Author/Date | Rating | Comment |
| --- | --- | --- |