Product Description
Designed to enhance high-end spaces. Premium Flat Refrigerator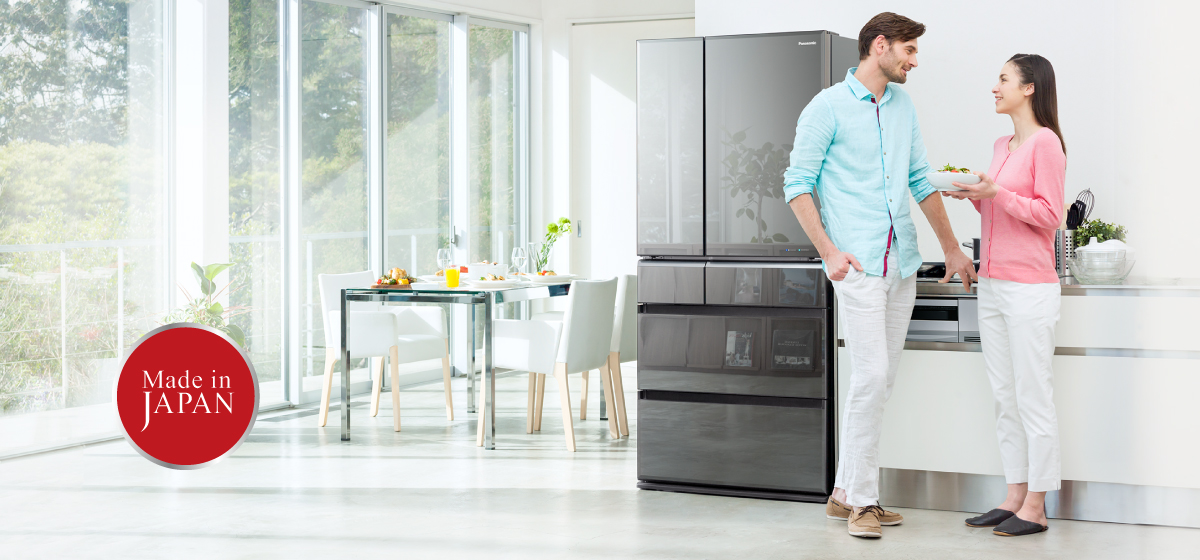 Premium Flat Glass, Bevel Cut Design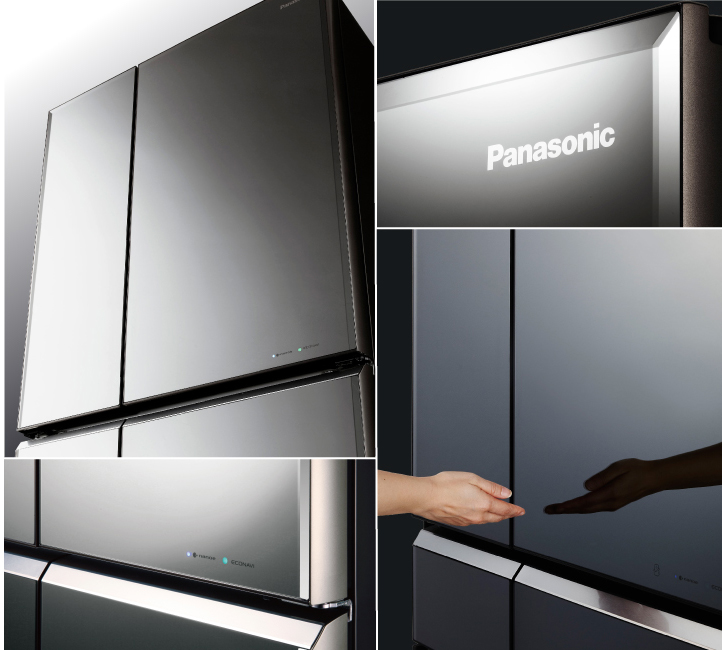 With no frames, bumps or depressions, the simple mirror glass doors provide an esthetically pleasing appearance. And to emphasize the beautiful sheen of the glass, the edges are beveled.
The 6-door Design for Optimal Storage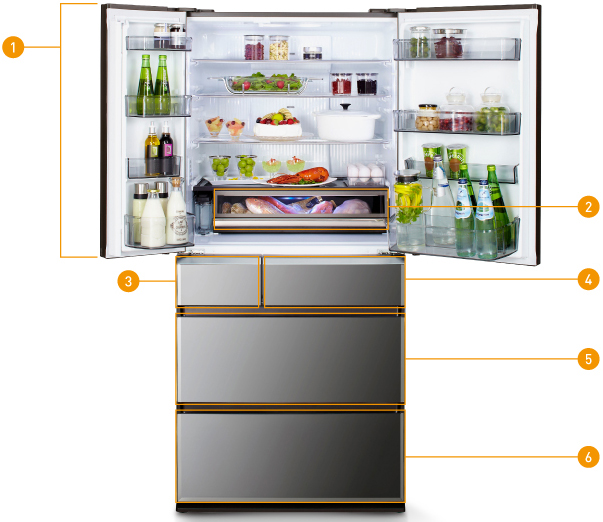 Multiple compartments allow you to store every type of food under optimal conditions.
Fridge compartment (Approx.3~6˚C)
Approx. -3°C Prime Fresh freezing / Chilled select case (Approx.-3~2˚C)
Ice compartment (Approx.-20~-18˚C

)

Fresh Freezing compartment (Approx.-19~-17˚C)
Freezer compartment (Approx.-20~-18˚C)
Vegetable compartment (Approx.3~8˚C)
Experience More Freshness than Ever!

While the typical refrigerator freezes food to approx. -18˚C to -20˚C, Prime Fresh freezing freezes it to approx. -3˚C. Since food is lightly frozen, it never gets hard. Items frozen in this way, even if they are raw, stay at their best, retaining nutrients as well as flavor and texture. There is no need to defrost partially frozen food before preparing it because it remains easy to cut and cook immediately.
Instantly Soft Frozen with "Quick Mode"

Sensors detect when items are put in and the mode automatically switches to Quick Mode.
In this mode, the surface of food is rapidly soft frozen to prevent oxidation, the enemy of freshness.
More Visible with LED Lighting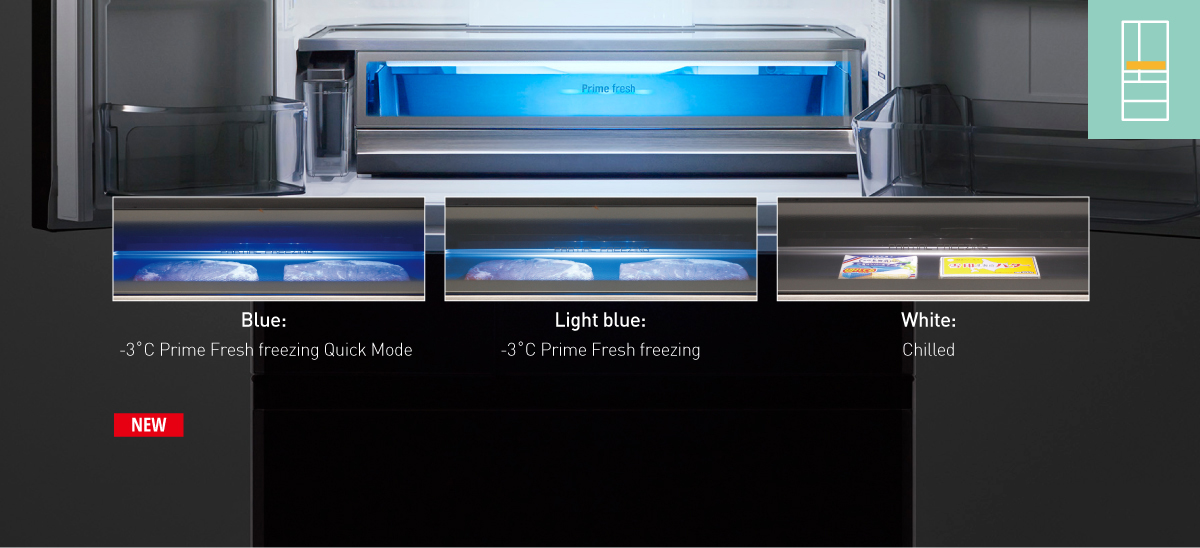 LEDs make stored items easy to see. And the color of the lighting changes for at-a-glance verification of cooling conditions.
Amazing Visibility, Fully Extending Drawers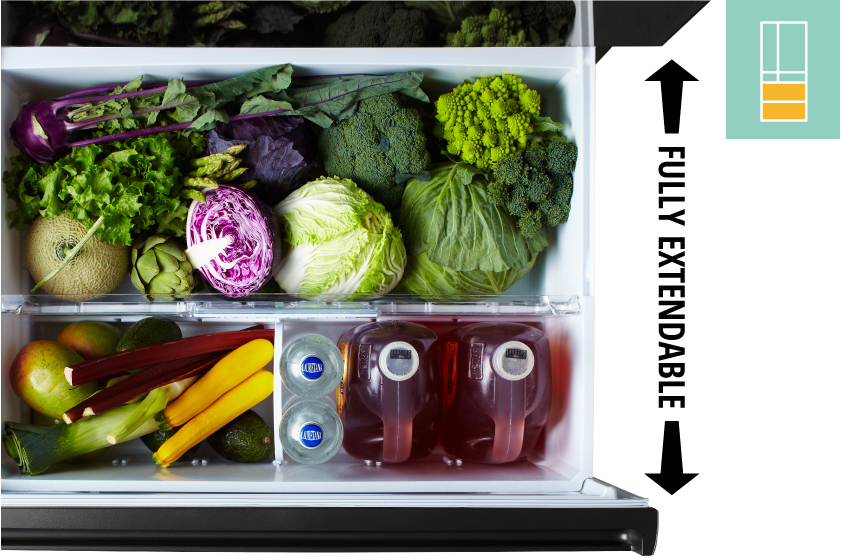 Since the drawers of the vegetable and freezer compartments open fully, you can see everything inside at a glance. Items can be accessed directly and easily from above, preventing damage to delicate foods. The large capacity drawers also let you store bottles and other tall items upright.
Drawers Open Effortlessly, Even When Full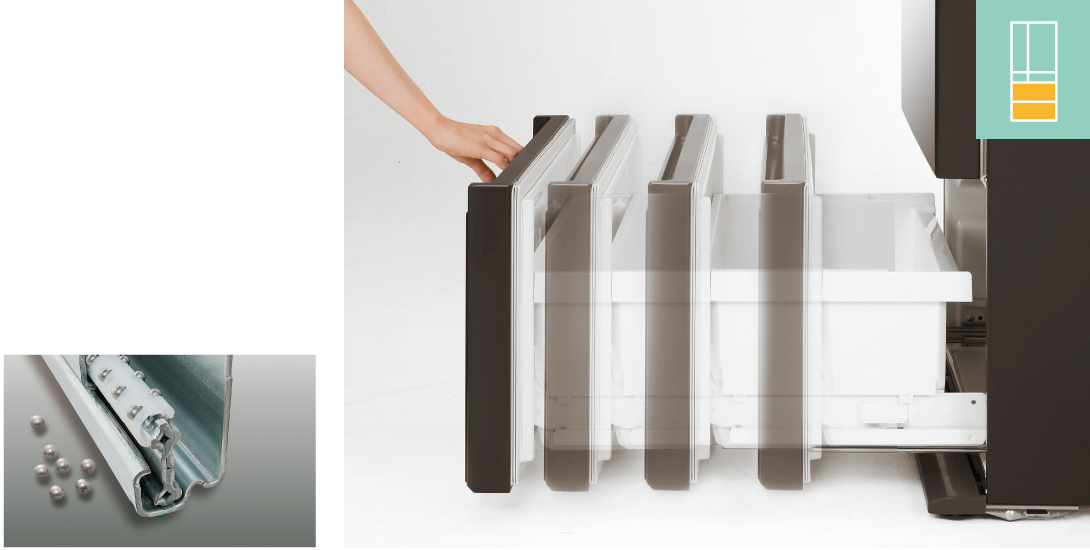 The high load-resistant bearing rail system enables smooth, easy opening even when a lot of items are stored. And of course, these drawers are highly durable.
Crisp & Moist - Moisture
Control Vegetable Room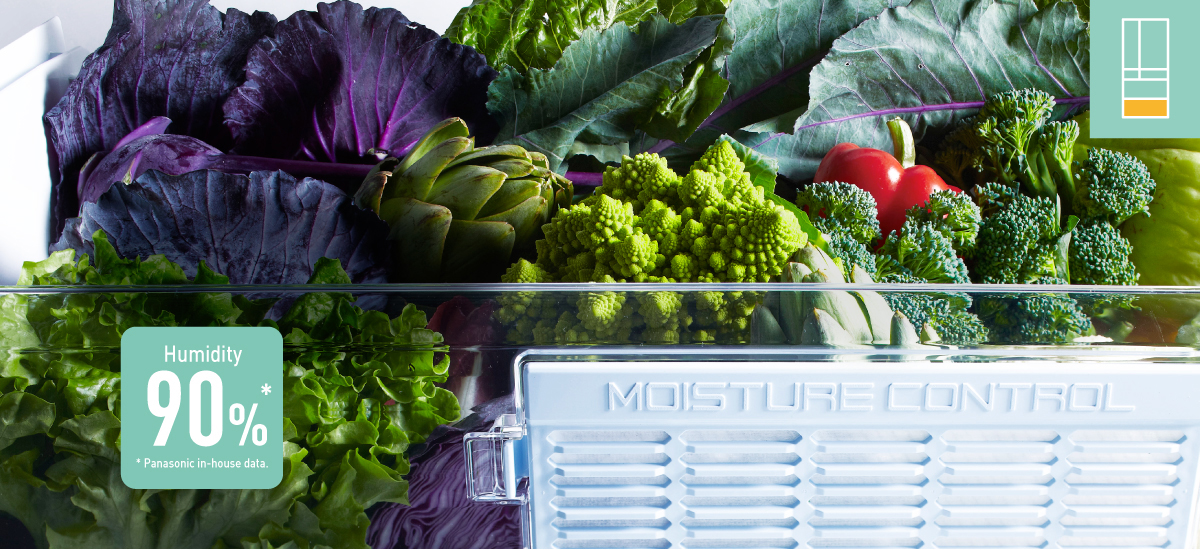 The vegetable room is well sealed to maintain a high level of humidity. If the humidity level becomes too high, the Moisture Control Filter releases excess moisture to keep it at the best level for storing vegetables.
Clean Air in All Compartments

nanoe™ are electrostatic atomized water particles born from Panasonic's unique technology. They effectively suppress more than 99%* of invisible bacteria and causes of odors. Also while low-temperature damage due to cold air is minimized to retain freshness, the concentrations of polyphenols, vitamins and other nutrients are increased.
Fresh Freezing for Super Fast Freezing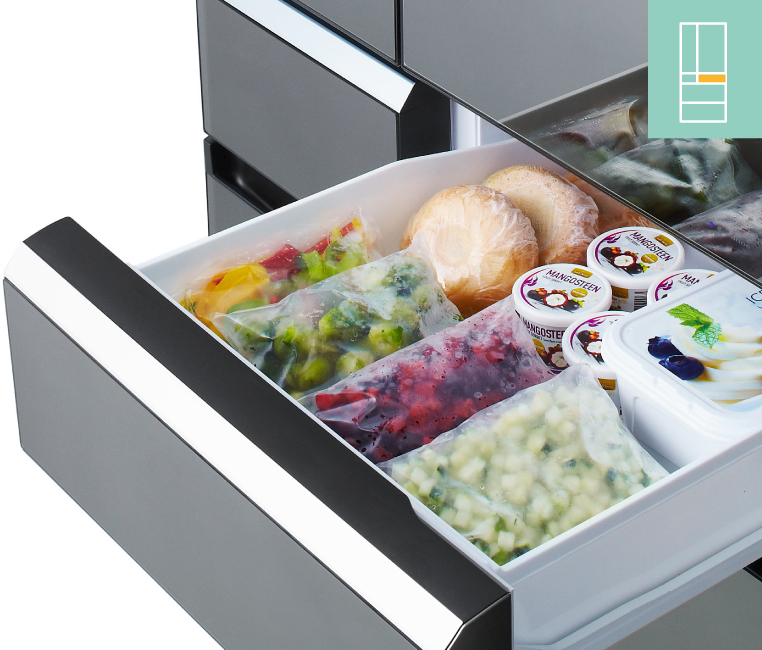 An intense blast of super-cold approx. -32˚C* air rapidly freezes items. Even putting in hot, freshly cooked food has no effect on neighboring items. Put in food at any time without waiting for it to cool.
Thanks to rapid freezing, the cells in food items aren't damaged so the flavor and nutrients are thoroughly preserved. The difference is obvious when you thaw an item. There's hardly any drip or discoloring.
Ice Compartment with Automatic Ice Maker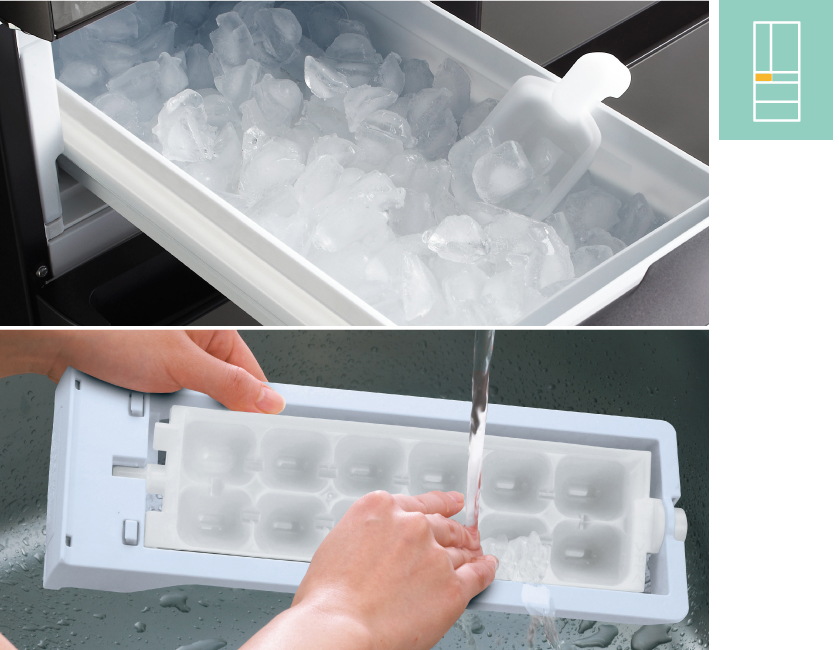 Just put water in the supply tank, and ice is automatically made in as little as 80 minutes* and stored for you. This is a real convenience on hot days when friends come over. A touch is all it takes to remove the washable ice tray and water is supplied to the tray directly, so it's hygienic.
Saving Energy without Doing Anything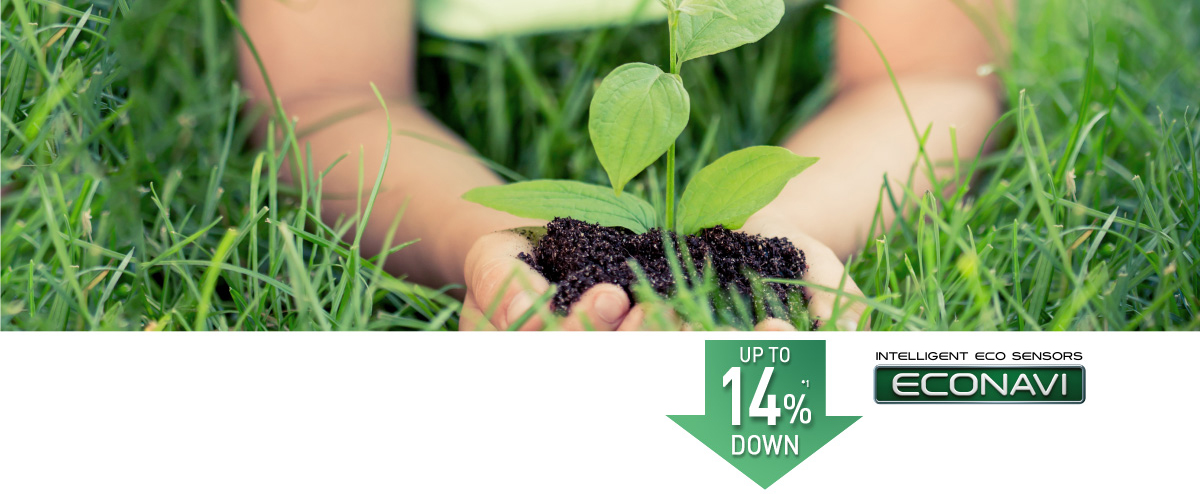 5 kinds of sensors detect conditions of use to automatically optimize energy saving. ECONAVI analyzes and responds to this information to maintain ideal cooling and avoid wasting energy.
Sensing Storage with Lights, and Saves Energy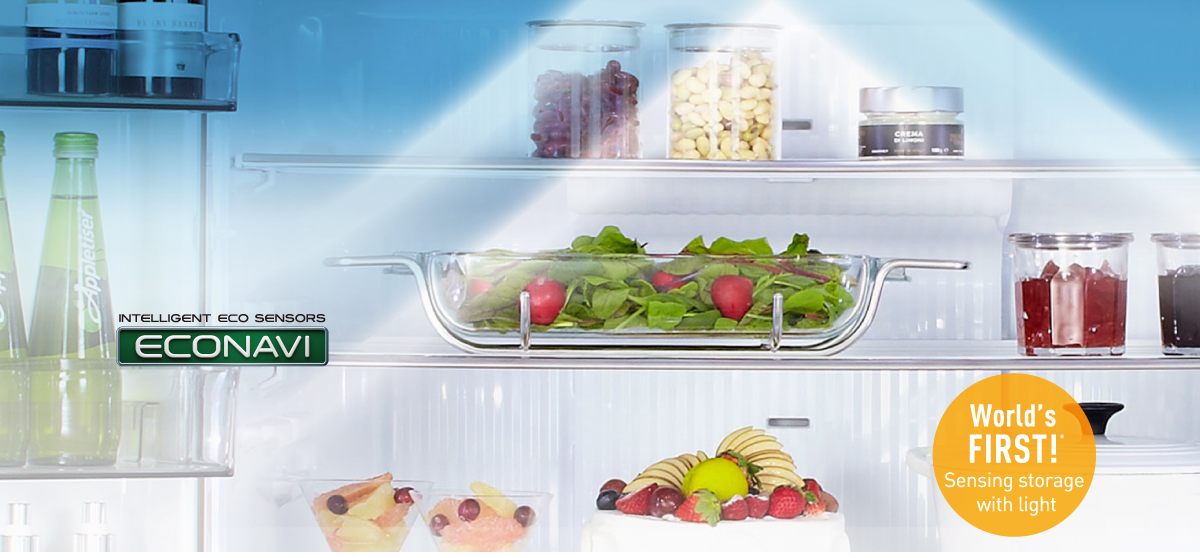 Detects food storage volume with light, and automatically optimizes operation for energy saving.
More Advanced Cooling with intelligent Inverter Control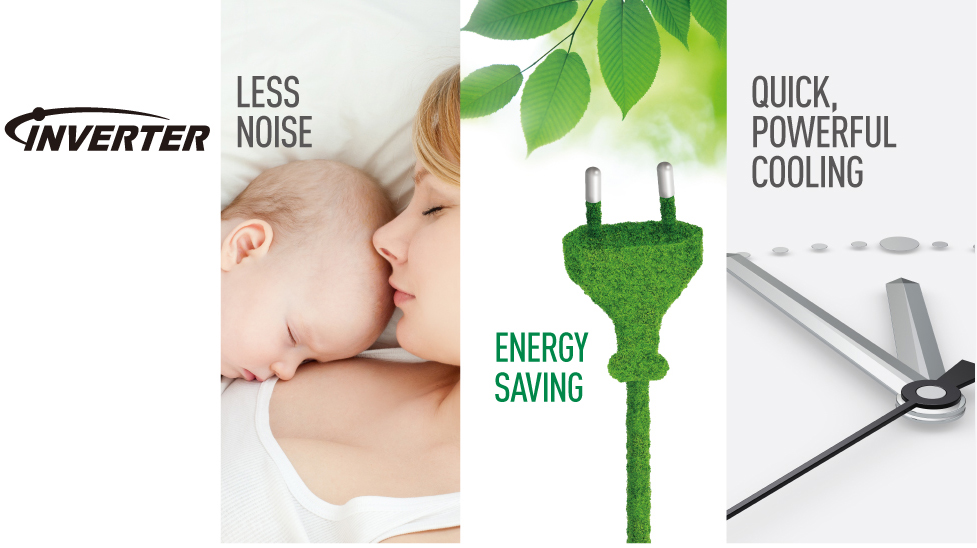 A refrigerator is always on, so it uses more electricity than any other household appliance.
But there's no need to worry with a smart inverter refrigerator. It varies power to suit the situation – more power during the day when it's often opened and closed, and less power during the night when it's hardly used. The result is extremely efficient operation for dramatic energy saving, less noise and quick, powerful cooling.
Advanced Japanese technologies that truly make life better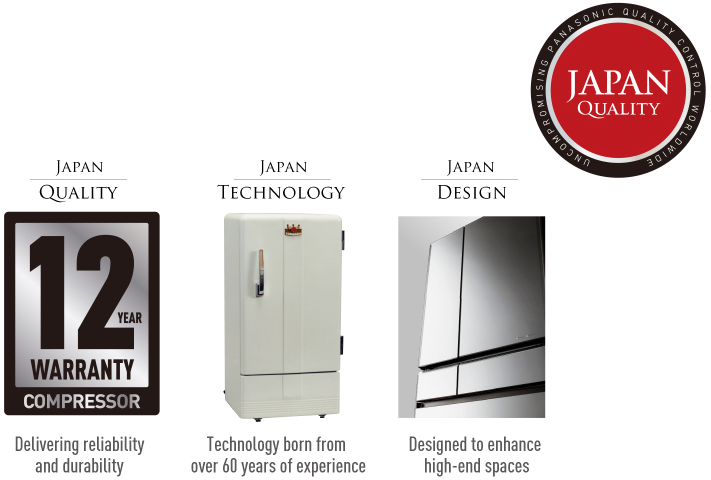 In the pursuit of innovation and convenience, we continue to uphold quality completely. The origins of our product development can be found in this commitment, and it is part of Japan's manufacturing DNA that has been passed down in an unbroken line for generations. Based on the stringent quality standards that have been cultivated in Japan, we are now delivering Panasonic products that have been developed and manufactured at our global locations.
Panasonic's refrigerator compressors are one example of this dedication to quality. Manufactured in-house, they are exceptionally durable and carry a 12-year warranty. Our long tradition of strict quality control guarantees a minimum of 12 years reliable operation. You can depend on your Panasonic refrigerator, day in, day out.
Specifications

Volume (TCVN 7829-2013)

Total

711 L

Net Capacity (L)

Total

558 L

Fridge

439 L

Freezer

119 L

Product Dimensions (WxDxH)

825 x 733 x 1828 mm

Defrost Type

Automatic Defrost

Noise Level (JIS C 9607)

Approx. 18 db

Weight

123 Kg

Voltage

220 - 240 V

Hertz

50 Hz

Number of Doors

6

Body Color

Obsidian Mirror

Refrigerator Compartment (PC)

Tray Material

Glass Tray

Inner Shelf

3Trays

Crisper (Vegetable Case)

Yes

Chilled Case

Yes

Egg Tray

Yes (Removable)

LED Light

Yes

Free Rack

Yes

Freezer Compartment (FC)

Drawer Freezer Door

Yes

Automatic Ice Maker

Yes

Ice Box

Yes

Quick Ice Making

Yes

Vegetable Compartment (VC)

Drawer type

Yes

Fruits Case

Yes

Moisture contorl filter

Yes

Others

ECONAVI

Yes

Compressor

Inverter

Refrigerant Gas

R600a

U-Vacua

Yes

Prime Freshfreezing / Chilled

Yes

Fresh Freezing Compartment

Yes

Surround Cooling Airflow

Yes

nanoe

Yes

Ag Clean

Yes

Fully Extending Drawer

Yes

100 kg tempered glass Shelves

Yes
Customer comments
| Author/Date | Rating | Comment |
| --- | --- | --- |