450L 2-Door Inverter Top Freezer Refrigerator NR-TX461BPSM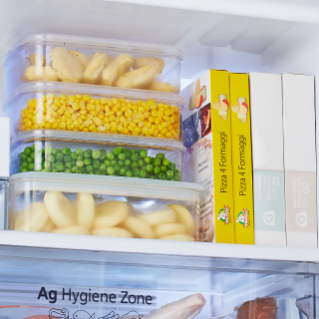 1Jumbo Freezer
Highly satisfactory for big families and bulk buyers needing mass storage space.

2Ag Hygiene Zone
It comes with a separate case with an Ag filter which helps to keep food hygienic and prevents the spread of odours.

3Removable Ice Box
Freely-moving ice box makes organizing of the freezer space much easier, and wise storage of even more frozen food is possible when the box is removed.

Enjoy the Extra-Cold Delight
The Extra Cool Zone is fantastic for chilling drinks or cooling something quickly. The cover cools items at approx. 2°C, slightly colder than the regular fridge compartment at approx. 4°C.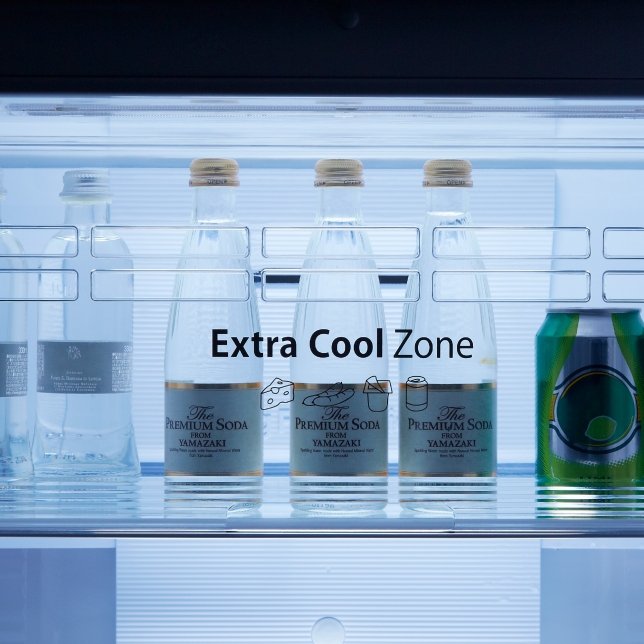 Save Energy Intelligently
Three kinds of ECONAVI sensors monitor daily refrigerator usage. The Inverter compressor optimises cooling performance to reduce energy consumption.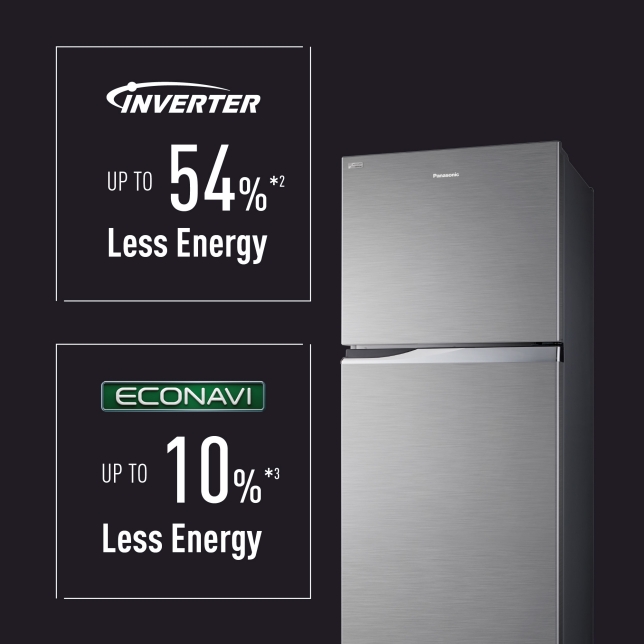 3 Kinds of Intelligent ECONAVI Sensors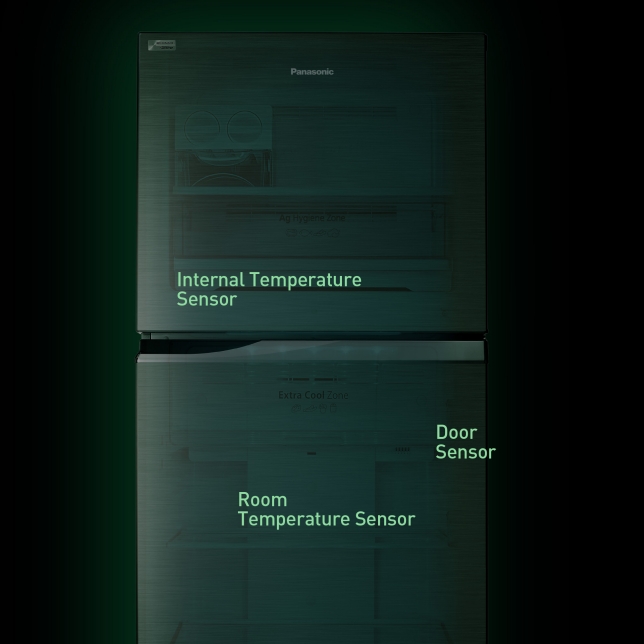 1Door Sensor
The frequency of refrigerator use differs according to work-style, family size and many other factors. The door sensor detects frequency of fridge and freezer doors open and close.
2Room Temperature Sensor
The room temperature sensor detects the ambient temperature around the fridge everyday.

3Internal Temperature Sensor
The internal temperature sensors detect the temperature inside each fridge, freezer, and Prime Fresh compartment for better optimisation.

Sleek and Minimalist Design
The simple, stylish, and flat look matches any kitchen. The seamless design with smooth surfaces from corner to corner allows for easy cleaning.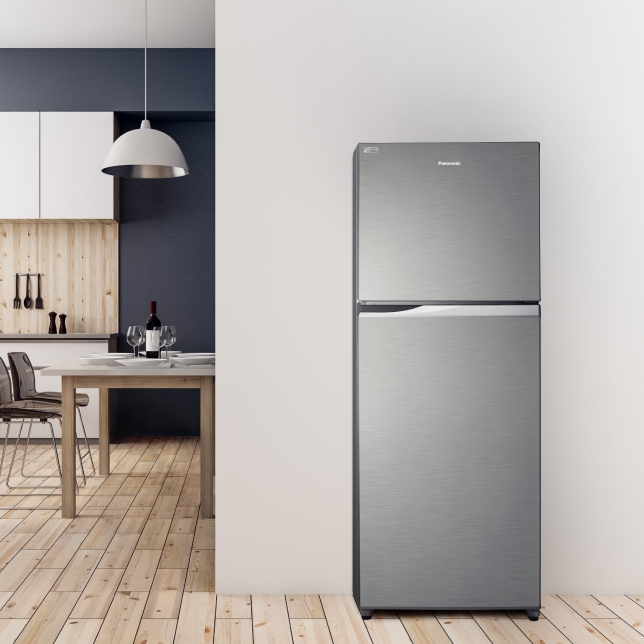 Annotation
*¹ Testing organization: Boken Quality Evaluation Institute. Test strains: Staphylococcus aureus, Escherichia coli. This does not mean diseases caused by these bacteria are prevented. Test method: JIS L 1902 quantitative test (bacteria solution absorption method). Viable bacteria count measurement method: Pour plate culture method. Test results: Antibacterial activity value of 2 or higher, 99.9% anti-bacterial effect. Depending on the bacteria count and environmental conditions, there is no guarantee the count will not rapidly increase to an unsafe level. Test No.: 003557-1 , 003557-2
*² Data prepared by Panasonic.
*³ Data prepared by Panasonic. ECONAVI operates only when the temperature setting is [MED] for both the freezer and fridge compartments.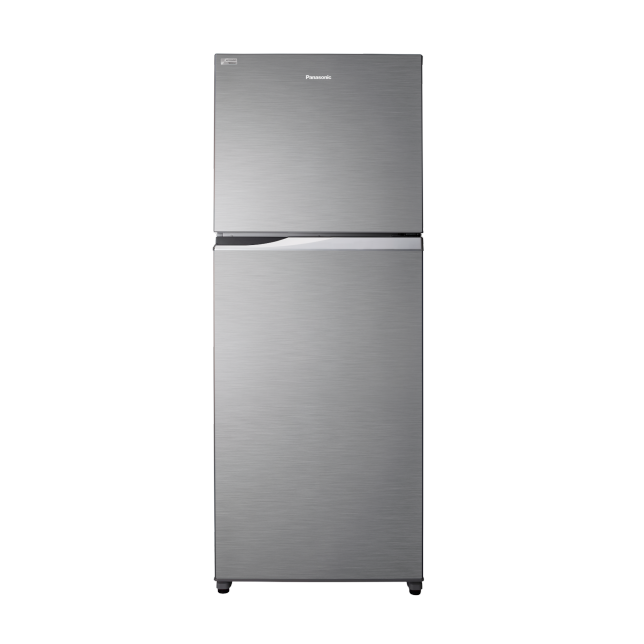 Size and Weight
Height
1764mm
Width
686mm
Depth
694mm
Weight
65kg
* Please refer to the layout drawing for checking minimum requirement of installation.
Capacity: 450 L (Gross Storage)
Door Material: Steel
Colour: Glossy Silver Steel
Wide Fresh Case to better access to large items
Ag Clean for bacterial deactivation and odour suppression
Jumbo Freezer with Ag Hygiene Zone for bulk-buying
Extra Cool Zone for better chilling and quick cooling
ECONAVI and INVERTER for saving energy
SPECIFICATIONS
Gross Capacity
Refrigerator Compartment (PC)
Freezer Compartment (FC)
Vegetable compartment (VC)
Rated Capacity
Refrigerator Compartment (PC)
Freezer Compartment (FC)
Vegetable compartment (VC)
Product Dimensions (WxDxH)
o 686 x 694 x 1764 mm
o Electric PCB Control
o IEC 60335-1: 2010, IEC 60335-2-24: 2005, IEC 62552: 2016
o 384 kWh/year
o 4 Stars
o 65 kg
o 72 kg
o 220 V-240 V
o 50 Hz
o 2
o Glossy Silver Steel
o Steel
o Yes (Inside of fridge compartment/ Button)
REFRIGERATOR COMPARTMENT (PC)
o Vegetable Case (Wide Fresh Case)
o Extra Cool Zone
o Yes
Height Adjustable Shelves
o Yes
o -
o Tempered Glass
o Yes
o -
o -
o Yes
o Yes
o Yes
o -
FREEZER COMPARTMENT (FC)
o Yes (Ag Hygiene Zone)
o Yes
o -
o Tempered Glass
o -
o Yes
o Yes
o Yes
o Yes
o Yes
OTHERS
o Yes
o Yes
o Inverter
o R600a
Urethane Insulation Cyclopentane
o Yes
o -
Customer comments
| Author/Date | Rating | Comment |
| --- | --- | --- |