KEY FEATURES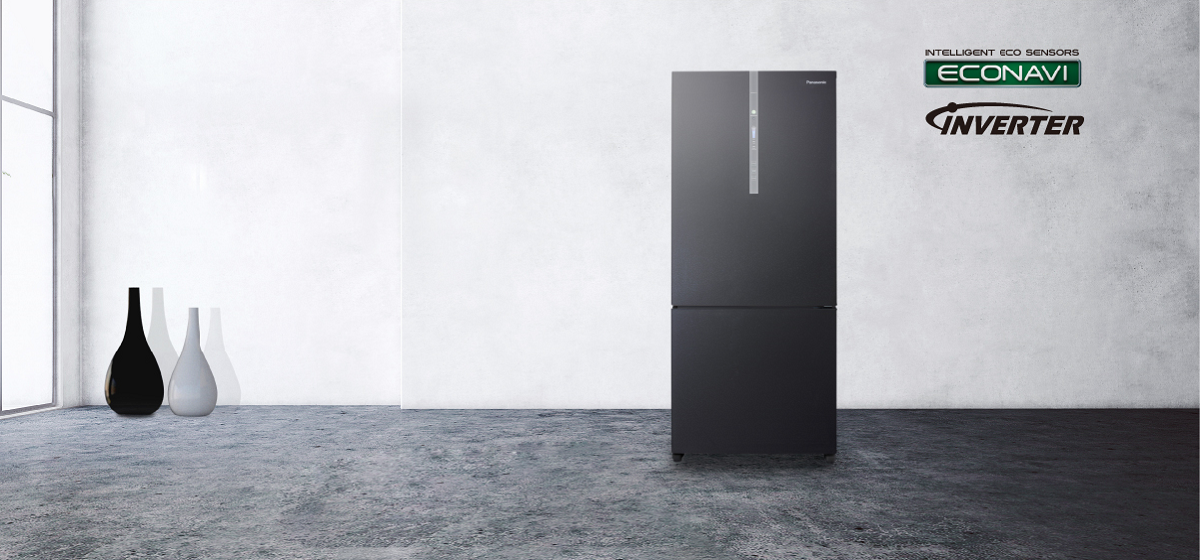 Premium Full-flat Design
Enjoy the latest in refrigerator design. The simple, unitary door have no frames, bumps, or depressions to get in the way of the aesthetically pleasing design. Also stylish control panel design adds a beautiful accent.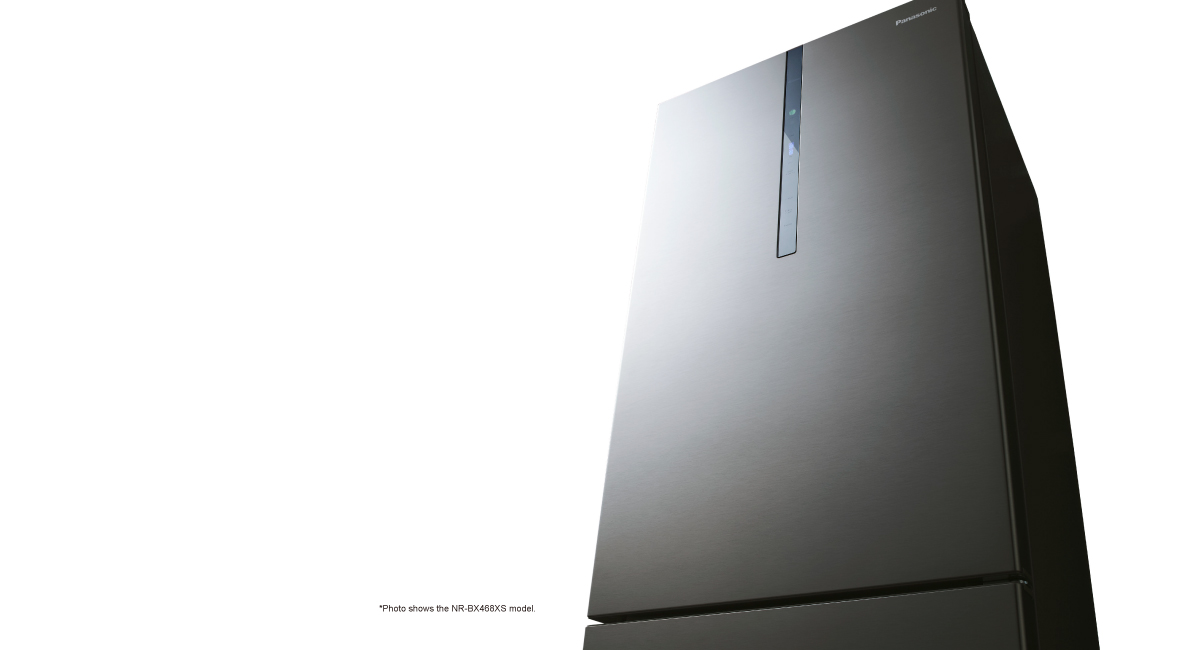 New style of refrigerator with freezer at the bottom
The freezer, where heavy items tend to accumulate, is located at the bottom, while the often-used fridge is on top. This new style of refrigerator makes it easier to see items, and easier to put them in and take them out.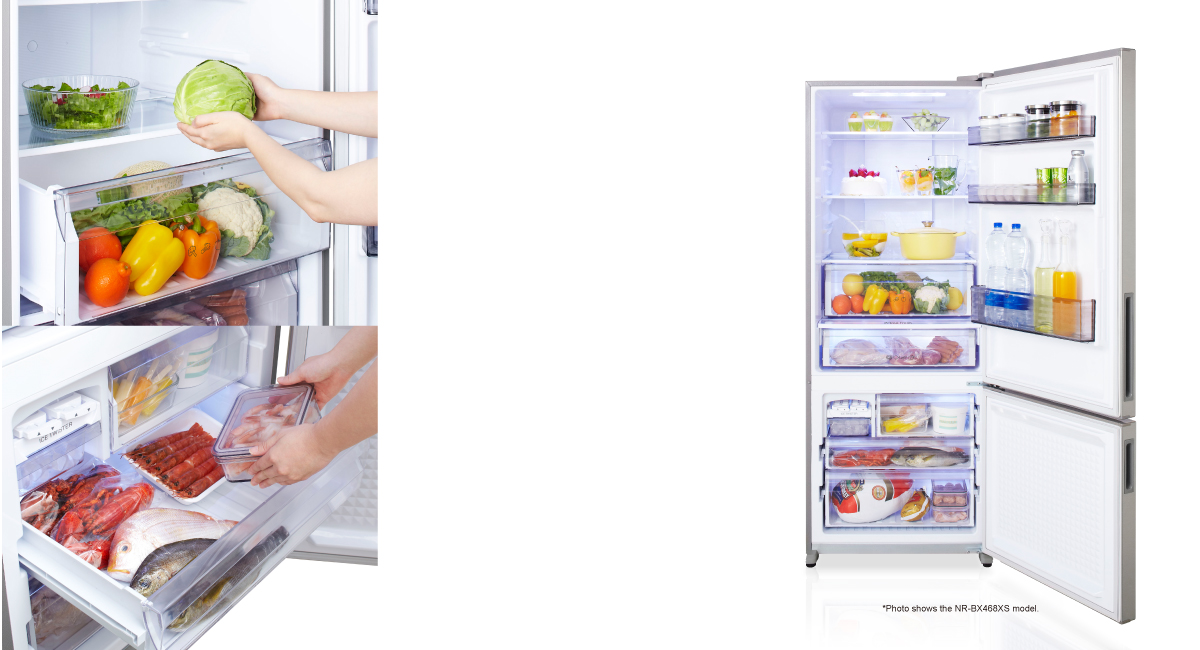 Approx, -3C Soft Freezing for Optimum Storage
While the typical refrigerator freezes food to approx. -18C to -20C, Prime Fresh freezes it to approx. -3C. Since food is very lightly frozen, it never gets hard. Items frozen in this way, even if they are raw, stay at their best, retaining nutrients as well as flavor and texture. There is no need to defrost partially frozen food before preparing it because it remains easy to cut and cook immediately.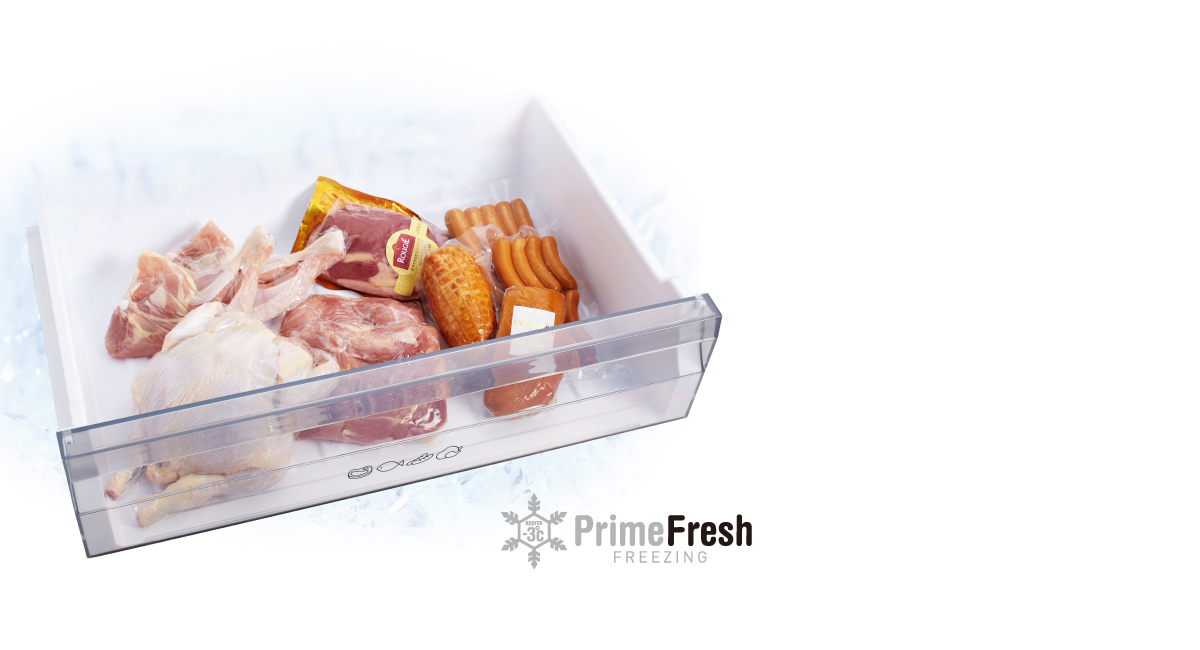 Less Mixing of Odors with 3 Separate Cases
The three separate cases let you store items separately to help prevent mixing of odors. And the cases are different heights, so you can store items by size.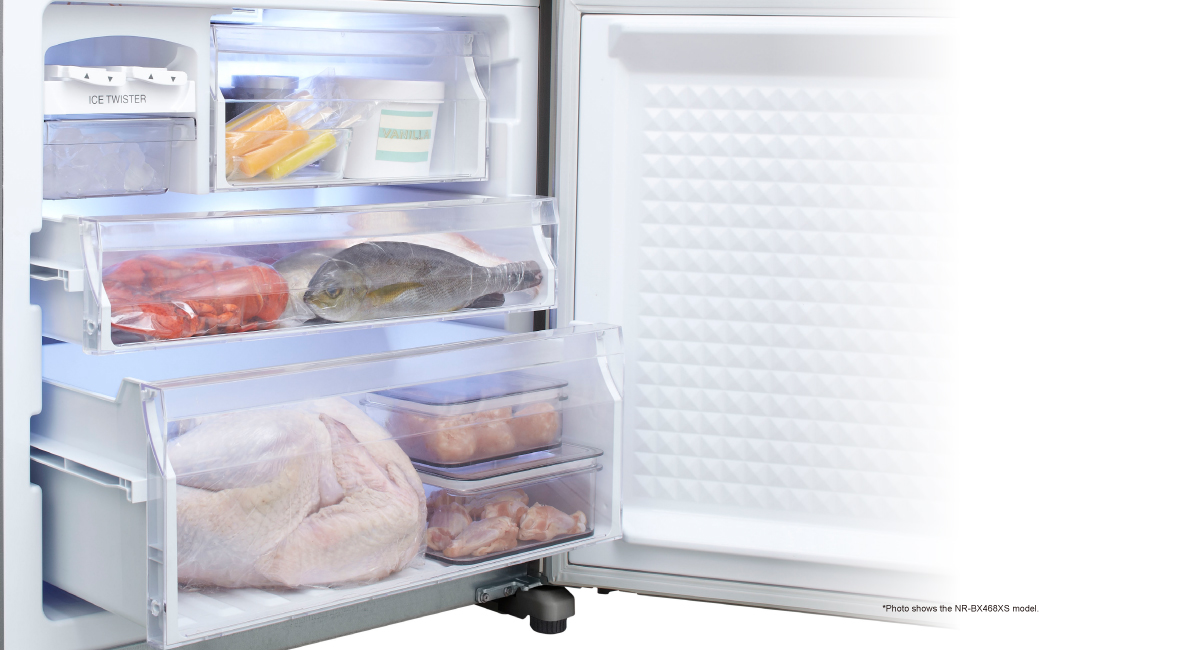 Moisture-Retaining
Fresh safe Vegetable Case
The vegetable case stores vegetables and fruits in the optimum conditions with high humidity and constant temperature to keep them fresh and juicy for a longer period of time.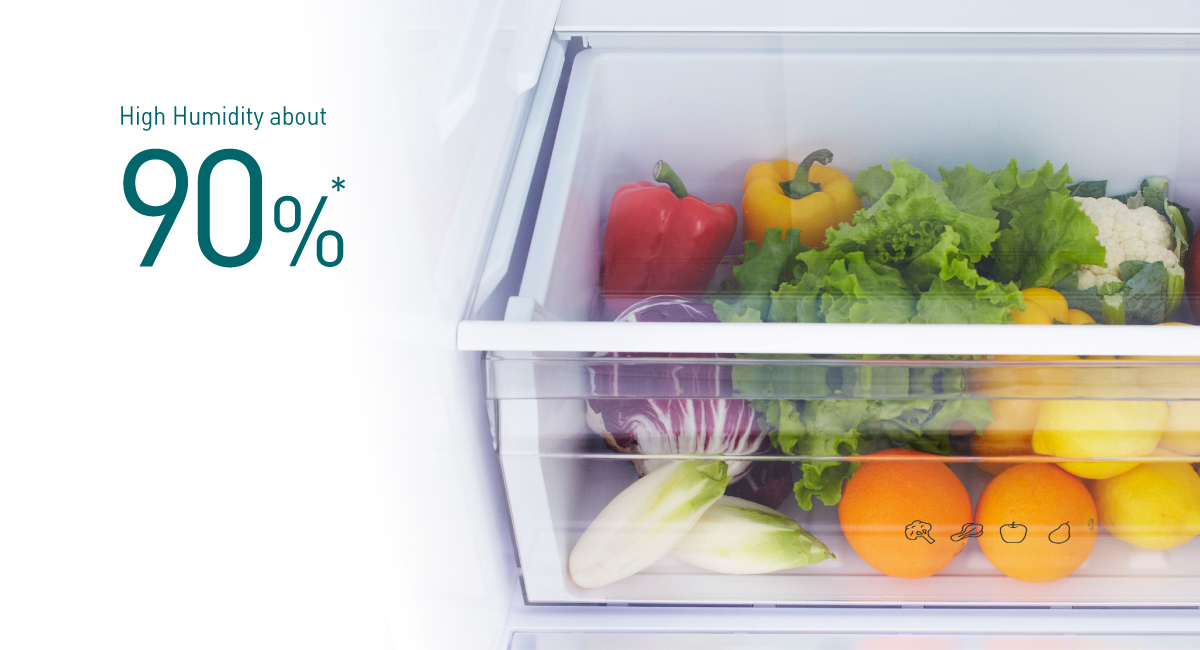 Hygienic Storage with Anti-bacterial and Deodorizing Effects
Silver has a powerful anti-bacterial effect, inactivating 99 Percent* of mold and bacteria inside the refrigerator. This effect is semi-permanent so there's no need to replace it. Also, an active enzyme effectively resolves unpleasant fish and vegetable odors.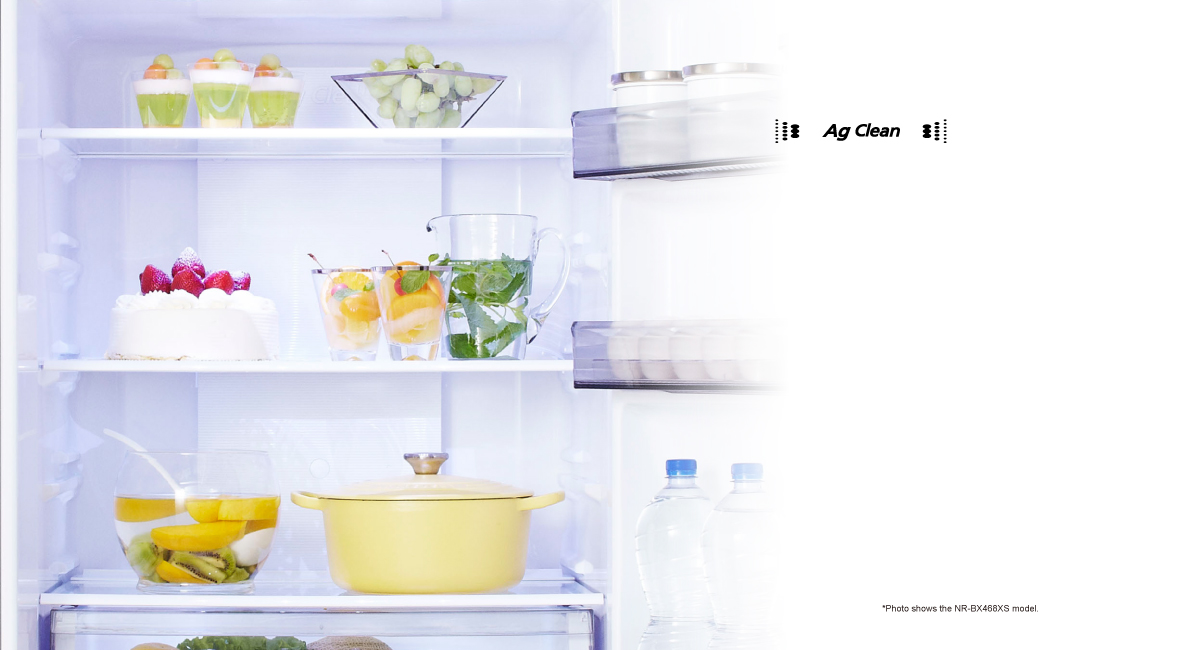 ECONAVI Gets Results by Adjusting to Your Lifestyle
The ECONAVI refrigerator monitors the level of lighting and temperature in the room, when and how often the fridge doors are opened, and the fridge's internal temperature. It analyzes and responds to this information to maintain ideal cooling and avoid wasting energy.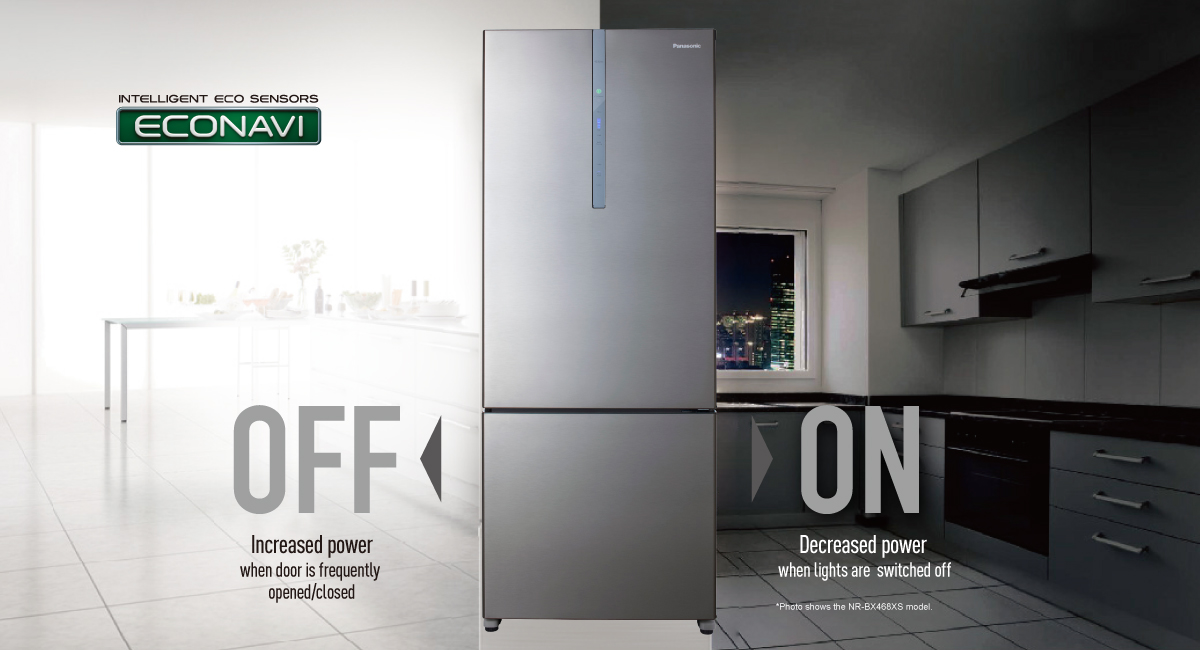 More Advanced Cooling with intelligent Inverter Control
A refrigerator is always on, so it uses more electricity than any other household appliance.
But there's no need to worry with a smart inverter refrigerator. It varies power to suit the situation – more power during the day when it's often opened and closed, and less power during the night when it's hardly used. The result is extremely efficient operation for dramatic energy saving, less noise and quick, powerful cooling.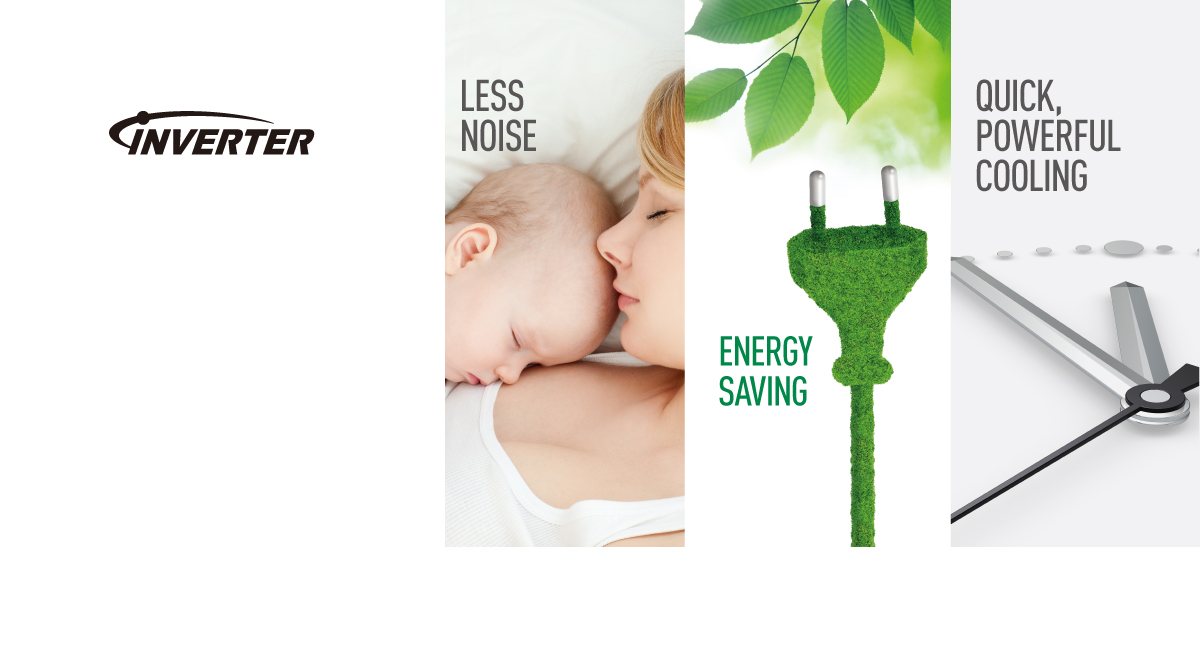 TECHNICAL SPECIFICATIONS
SPECIFICATIONS
Gross Capacity (IEC 62552)
Total
407.0 L
Fridge Compartment (PC)
273.0 L
Freezer Compartment (FC)
134.0 L
Storage Capacity (IEC 62552)
Total
327.0 L
Fridge Compartment (PC)
252.0 L
Freezer Compartment (FC)
75.0 L
Net Capacity (L)
Total
327 L
Fridge
252 L
Freezer
75 L
Product Dimensions (WxDxH)
680x700x1624
Defrost Type
Automatic Defrost
Standard / Regulation
IEC + SIRIM
Energy Consumption
413 kWh/yr
Energy Level
3 Star
Net Weight
72 Kg
Gross Weight
80 Kg
Voltage
220 V - 240 V
Hertz
50 Hz
Number of Doors
2
Door Color
Cosmic Black
REFRIGERATOR COMPARTMENT (PC)
Tray Material
Glass Tray
Crisper (Vegetable Case)
Yes
Prime Fresh Case
Yes
Egg Tray
Yes
LED Light
Yes
Adjustable Tray
Yes
FREEZER COMPARTMENT (FC)
Twist ice Tray
Yes
Ice Box
Yes
Freezer Case Top
Yes
Fresh Case Middle
Yes
Freezer Case Bottom
Yes
Quick Ice Making
Yes
OTHERS
ECONAVI
Yes
Door Control Panel
Touch Screen
Front Grill (Cover Leg)
Yes
Compressor
Inverter
Quick Freezing
Yes
Energy Saving
Yes
Refrigerant
R600a
Urethane Insulation Cyclopentane
Yes
Fresh&Clean
Yes
Ag clean (Anti Bacterial & deodorizer)
Yes
Fresh Safe
Yes
DIMENSIONS & WEIGHT
HEIGHT : 162.4 cm
WIDTH : 68.0 cm
DEPTH : 70.0 cm
WEIGHT : 72.0 kg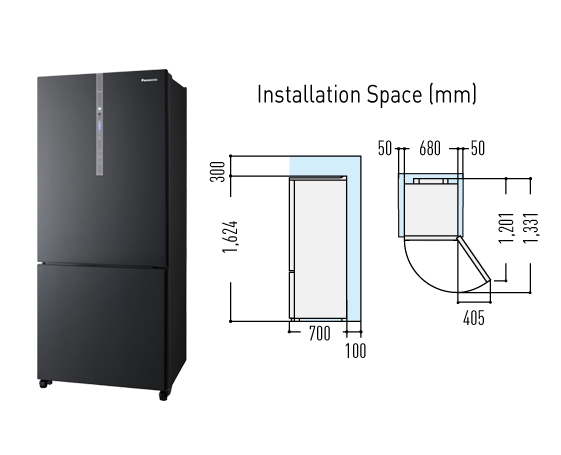 Customer comments
| Author/Date | Rating | Comment |
| --- | --- | --- |