Features
Versatile Cooking Enjoyment
Easily cook like a pro with just one oven.

In addition to heating by steam, Panasonic Superheated Steam Convection Cubie Oven NU-SC300 can be used for bake, steam, grill, healthy fry, stew and fermentation.
30 Auto Menus
Here's the great food adventure at your fingertips with the amazing choice of 30 menus for you to explore.

Start your delicious food discovery journey right away with the press of a button.
Steam – Low/Medium/Slow
Now you can enjoy the true healthy benefits of steaming your favourite food with an amazing variety of steaming options in one oven. Try each and every one and bring out the best in nutrition.
Low-Temp Steam: Ideal for eggs, prawns and chicken
Med-Temp Steam: Perfect for buns, meat and seafood
Slow Steam*: Best option for porridge, puddings, soup and desserts* To use Slow Steam, set "PROLONGED" mode on control panel
Healthy Steam (Superheated Steam)
Only Superheated Steam gives you a wider range of cooking versatility that is fast, easy and healthy. Cook the Superheated Steam way to give your family the best in culinary experience.

3 Levels of Temperature Settings: 120°C, 150°C, 190°C


DELICIOUS ― Crispy
Outside and Juicy Inside
The water molecules with high heat quantity rapidly penetrate the inside of the food, heating it all at once. Moisture is retained, giving a plump and juicy finish.
HEALTHY ― Thoroughly
Removes Excess Oil
With superheated steam, the heat is instantly transferred to the center of the food, and excess fats and oil in the center dissolve and drip away.
QUICK ― Powerful Heating for Shorter Cooking Time
With a superheated steam oven, in addition to convective heat and radiant heat, the latent heat of vaporization of steam is used. Food is heated powerfully from the inside and outside with these three types of heat, which reduces cooking time.
Large Cavity (30L) & Large Water Tank (1L)
Large cakes and whole chickens can easily be baked. The water tank is greatly enlarged, enabling low-heat simmering over a long period of time.

Now you can cook more all at one go and have a great feast of the favorite food you enjoy.
High-temperature Steam for Easy Cleaning
Ensures fast, convenient and one-touch solutions for hygienic upkeep everytime.

• Utensils Cleaning
• Deodorisation
• Cavity Cleaning
• System Cleaning
• Citric Acid Cleaning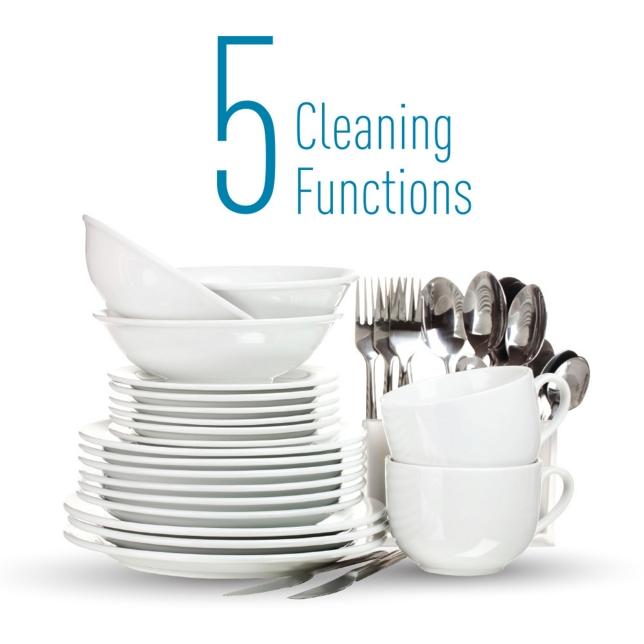 Customer comments
| Author/Date | Rating | Comment |
| --- | --- | --- |