KEY FEATURES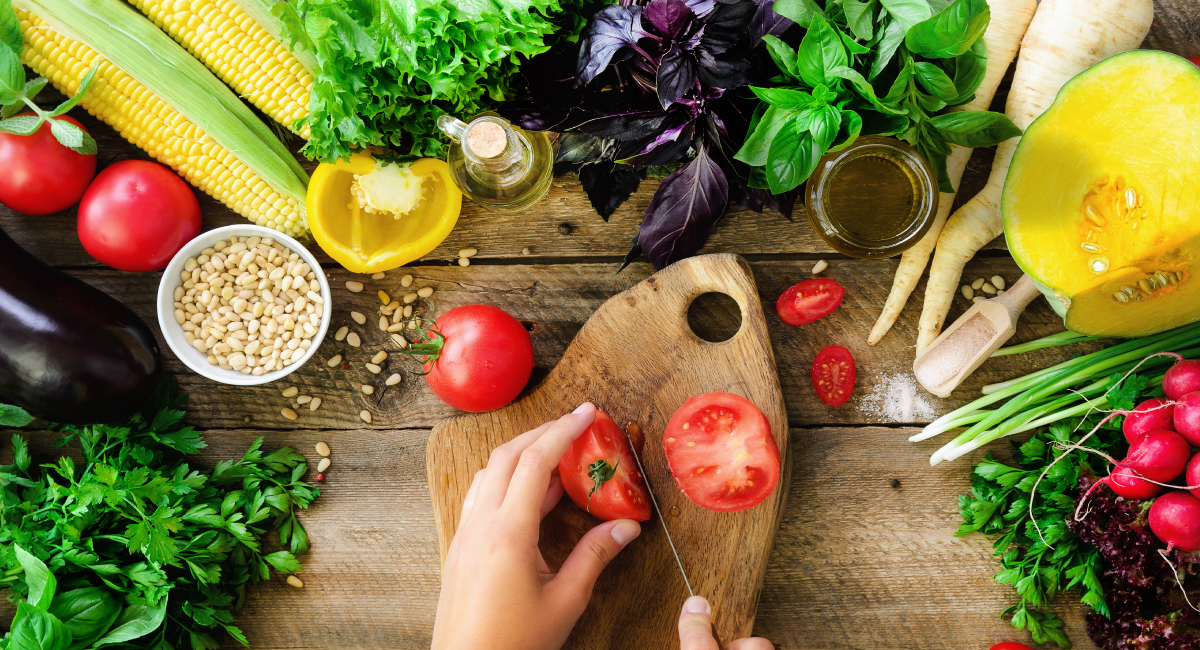 Eat Healthier with Fresh, Clean Storage
Healthy eating starts with the food in your refrigerator. Panasonic refrigerators support healthy lifestyles to create fresh moments every day. This means enjoying fresh and moisture-rich vegetables from constant clean air surrounding food.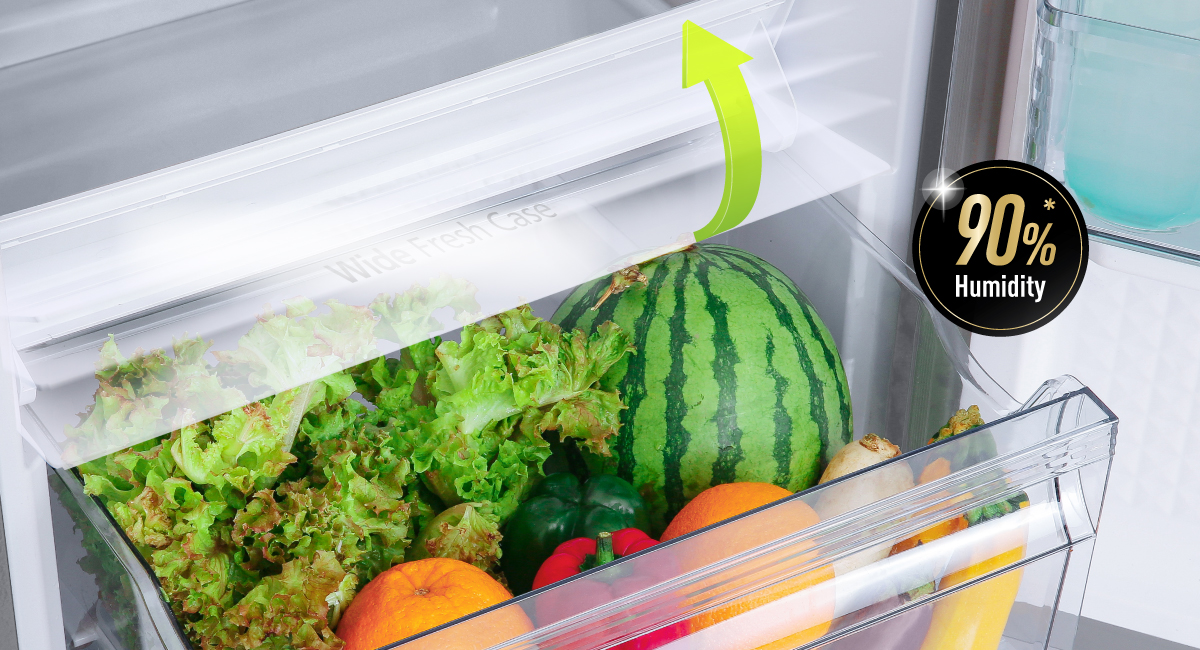 Better Access to Items with a Wide Opening
The Wide Fresh Case offers easier access to larger fruits and vegetables via a flap able to flip upward when the case is pulled out. The 90%* humidity and constant temperature provides the ideal conditions to store and keep fruits and vegetables fresh and crisp longer.
*Data prepared by Panasonic.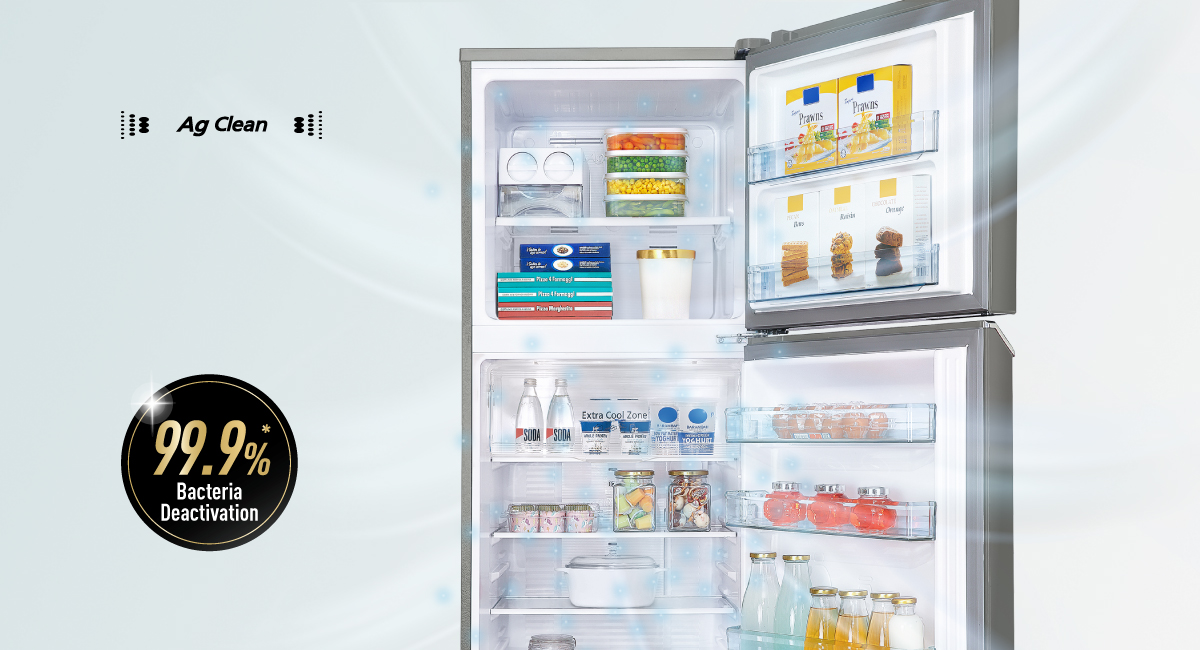 Clean Air Everywhere
Ag Clean thoroughly cleanses air throughout the entire refrigerator. The sliver ions inside the Ag Clean filter deactivate 99.9%* of mold and bacteria growth and remove unpleasant odors.
*Certified by Boken Quality Evaluation Institute. Test report number: No. 20215058561-1
*The photo uses the NR-BL342PS model.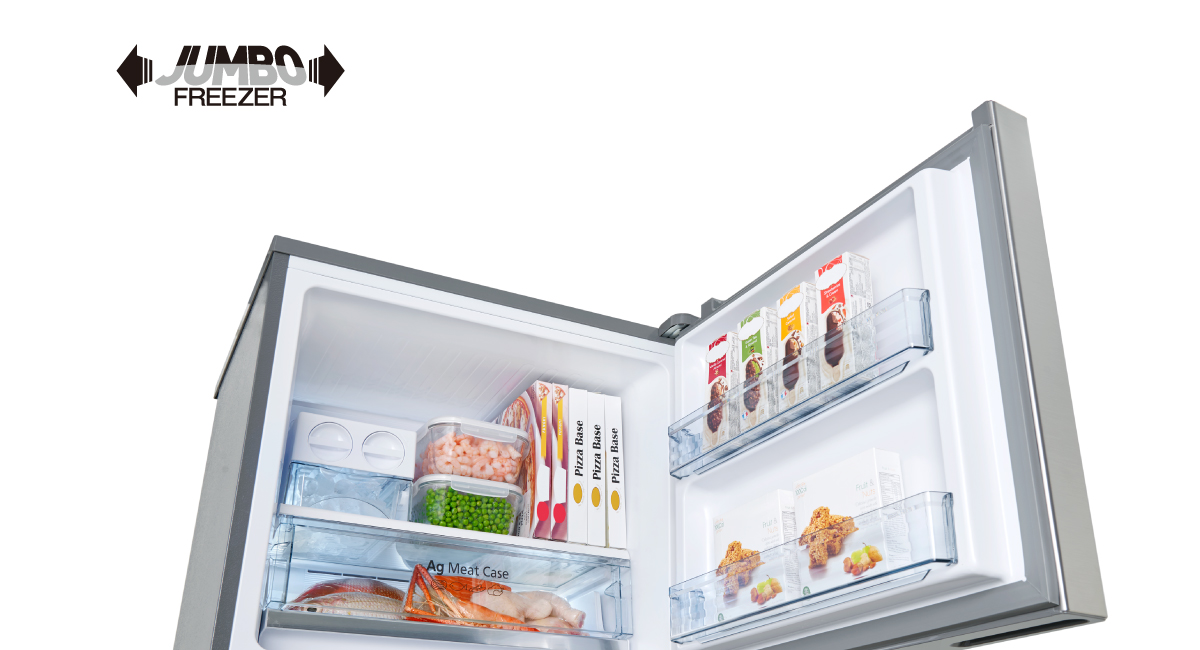 Satisfy the Whole Family with User-friendly Space
The large-capacity freezer has plentiful storage ideal for buying in bulk. The separate case conveniently keeps items neatly stored.
The ice box moves freely for flexible storage while providing even more space when removed.
*The photo uses the NR-BL381PS model. The NR-BL302PS does not offer an Ag Meat Case.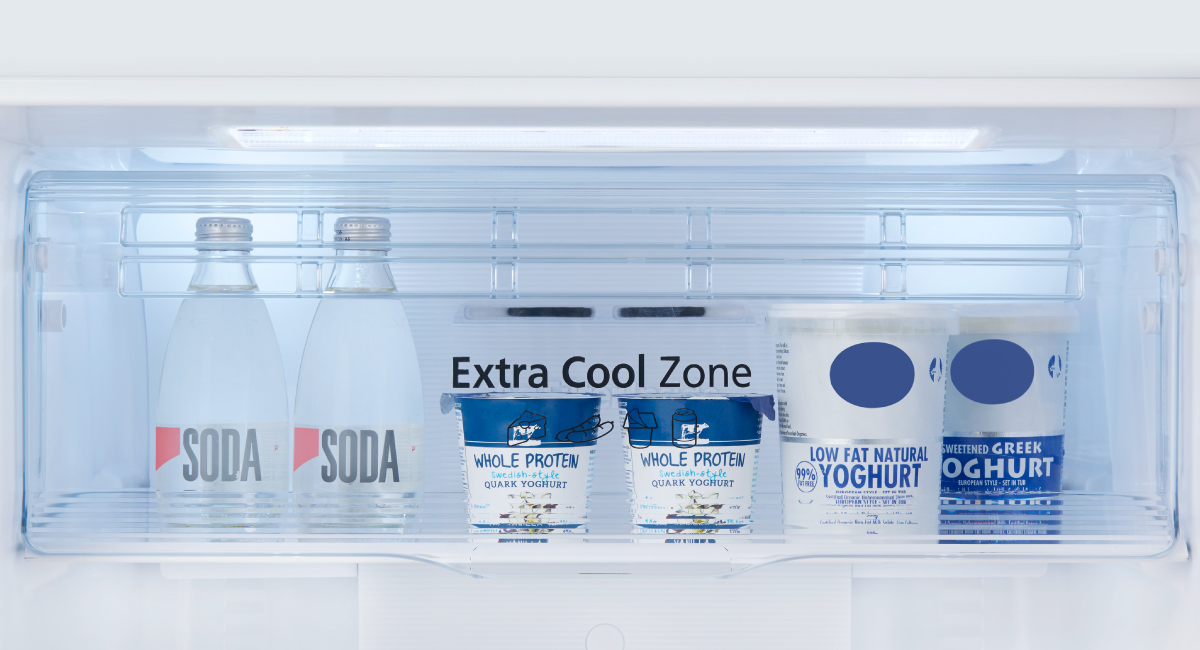 Enjoy Well-chilled Foods & Drinks
The Extra Cool Zone is fantastic for chilling drinks or cooling something quickly.
The cover cools items at approx. 2°C, slightly colder than the regular fridge compartment at approx. 4°C.
*The photo uses the NR-BL381PS model.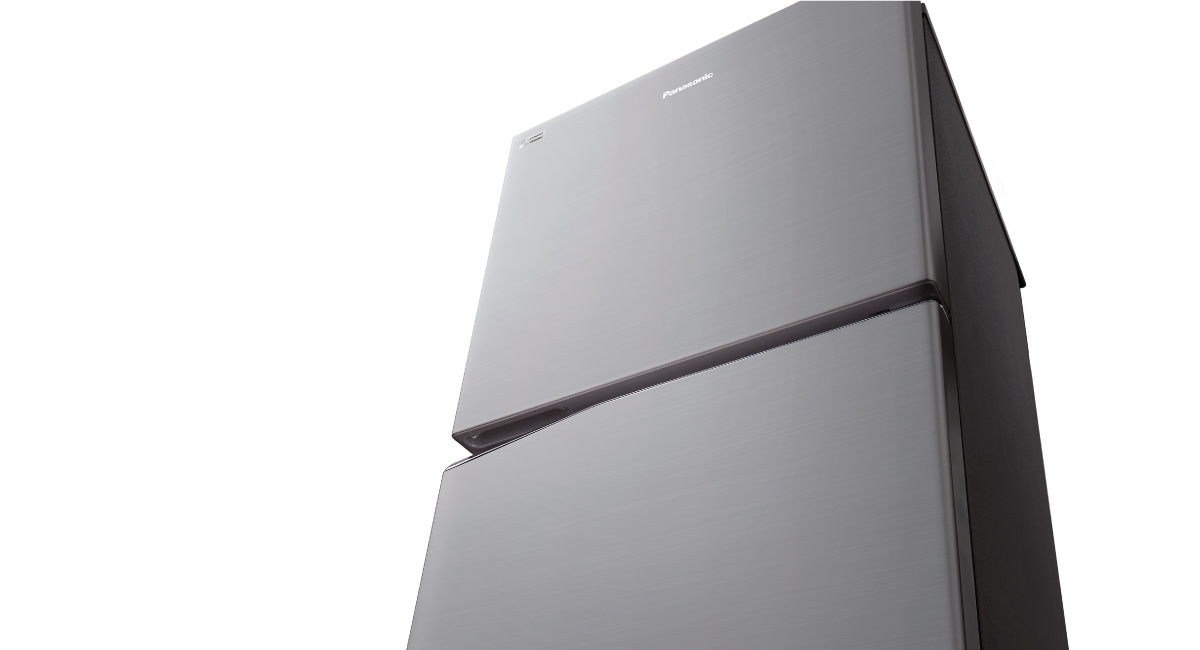 Modern, Stylish Flat Design
The stylish design features an elegant handle. The seamless, smooth surfaces from corner to corner offer a beautiful appearance. This simply yet stylish flat design matches any kind of kitchen.
*The photo uses the NR-BL381PS model.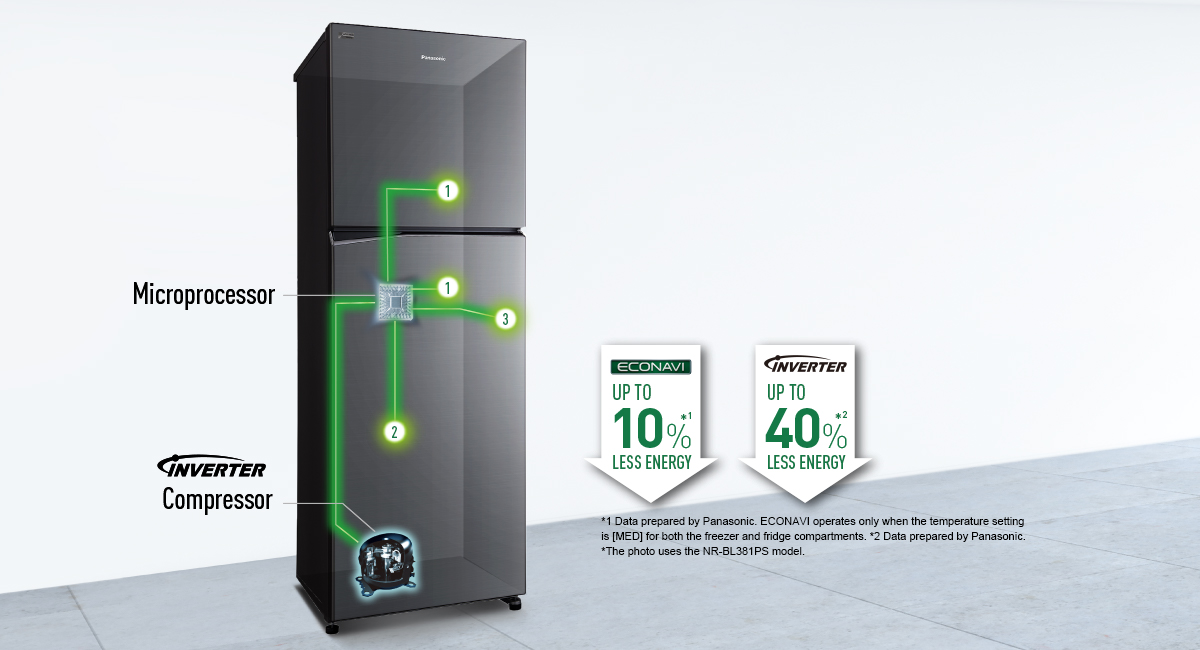 Saves Energy Intelligently

Three kinds of ECONAVI sensors detect while a microprocessor analyzes usage conditions. The INVERTER compressor adjusts the rotation speed of the motor according to the results of the microprocessor analysis to optimize cooling performance.
1. Internal Temperature Sensor
2. Room Temperature Sensor
3. Door Sensor

TECHNICAL SPECIFICATIONS

Net Capacity (MS IEC 62552:2016 (IEC 62552: 2015))

Refrigerator Compartment (PC)

Vegetable compartment (VC)

Product Dimensions (WxDxH)

MS IEC 62552:2016 (IEC Published 2015)
IEC 60335-2-24: 2010 (IEC Published 2010)

PS:Stainless / VS:Shining silver

REFRIGERATOR COMPARTMENT (PC)

Vegetable Case (Wide Fresh Case)

Urethane Insulation Cyclopentane

DIMENSIONS & WEIGHT
HEIGHT : 164.5 cm
WIDTH : 60.15 cm
DEPTH : 65.7 cm
WEIGHT : 50.0 kg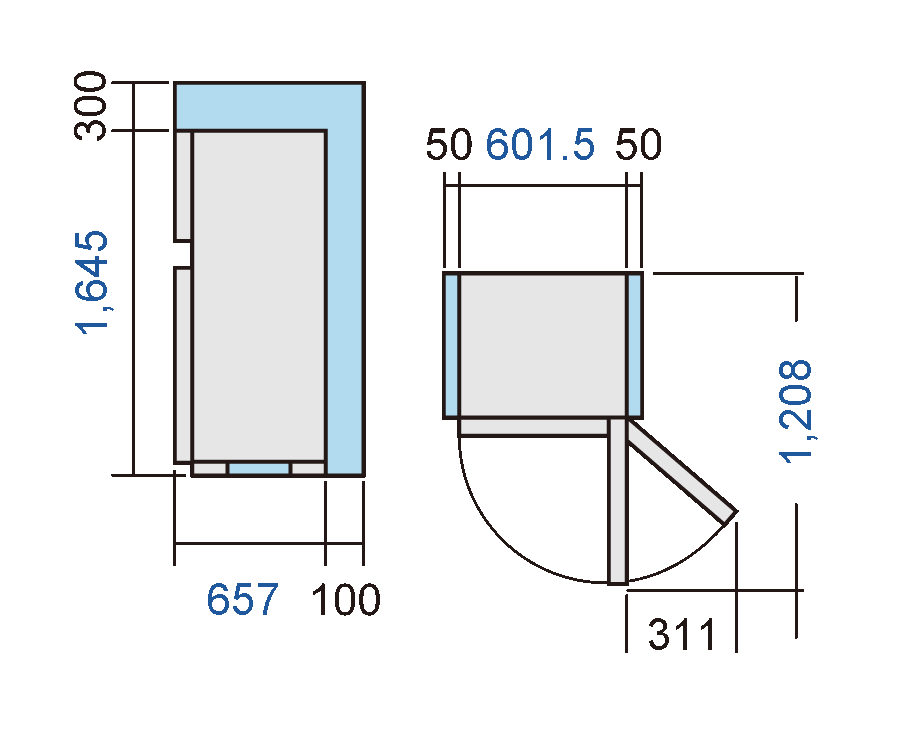 Customer comments
| Author/Date | Rating | Comment |
| --- | --- | --- |