"Experience powerful cooling and energy-efficient performance with Mitsubishi's MSY-JS24VF JS Series Air Conditioner."
KEY FEATURES

MICROPARTICLE CATCHING FILTER
Effectively eliminates PM2.5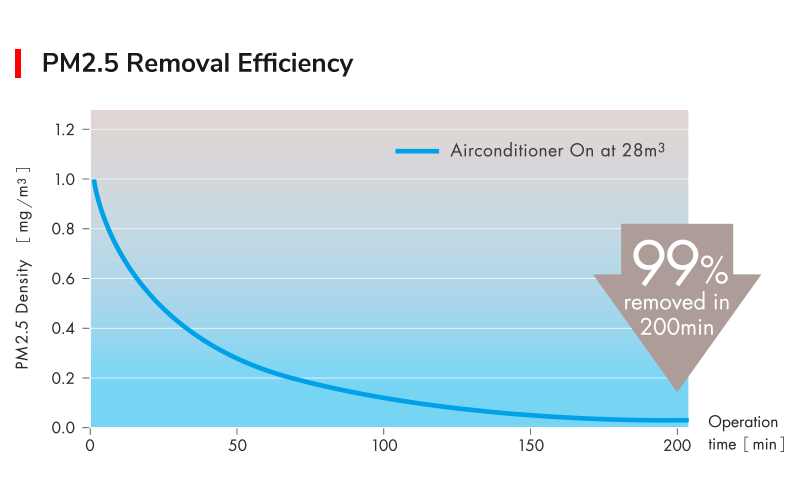 EFFECTIVELY CATCHES FLOATING PM2.5 PARTICLES TO MAINTAIN CLEAN AIR IN THE ROOM.
Removal efficiency of particulates sizes ranging 0.3-2.5μm after operation for 200min using microparticle catching filter in 28m3 enclosed space with tidal air circulation volume of 0.5/ hr ( in-house test ).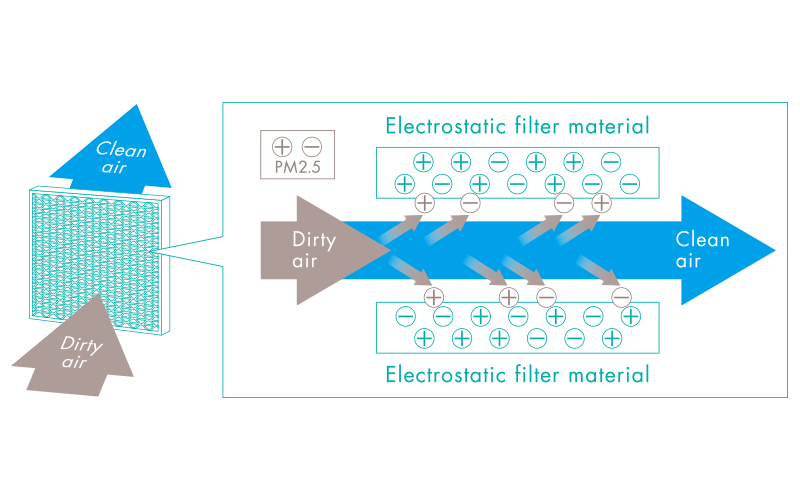 CLEANER AIR WITH ELECTROSTATIC ENERGY
Electrostatic material removes PM2.5 from the air and absorbs it when passing through the filter.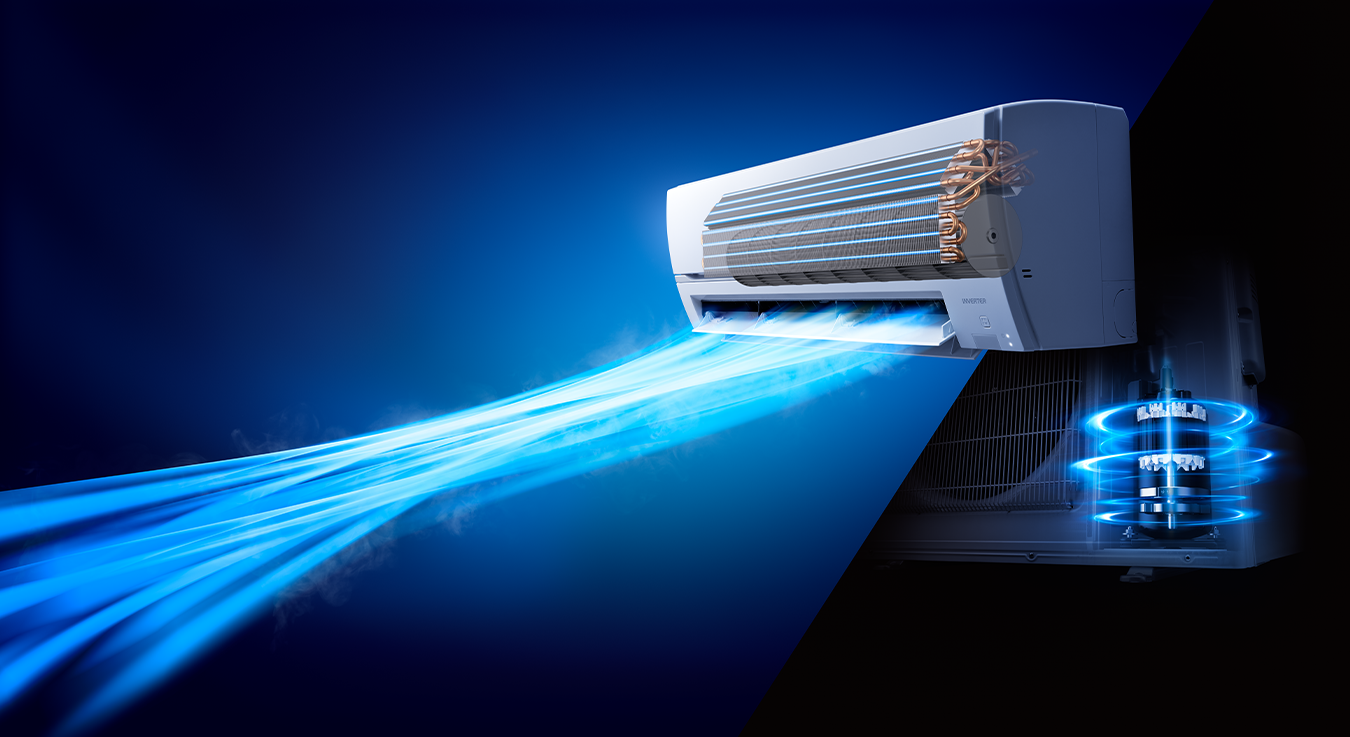 FAST COOLING
Fast Cooling is the most essential desire in air conditioner. MITSUBISHI ELECTRIC's Fast Cooling brings you fast refreshment in your life.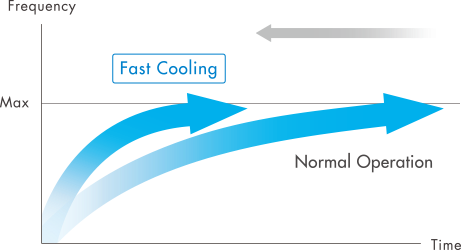 COMPRESSOR FREQUENCY IMAGE
Pressing the Fast Cooling button makes the compressor reach its maximum frequency remarkably faster than in Normal Operation.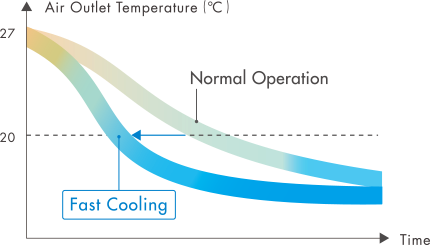 AIR OUTLET TEMPERATURE
Lowers the air outlet temperature faster than Inverter Normal Operation.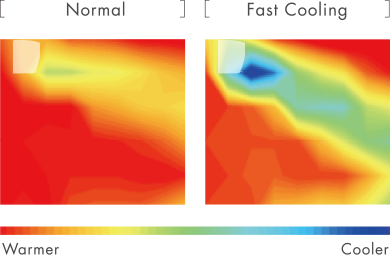 THERMOGRAPHY
Quickly cools the room with the highest-volume, and low-temperature airblow at 2min. after operation.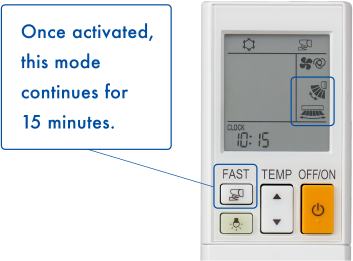 FAST COOLING BUTTON
Fast Cooling mode starts immediately with the push of a button. Accoding to preference, air direction can be changed freely.



Main Features:

Cleaner Air

Air Filter (Prefilter)

Microparticle Catching Filter (PM2.5)

Comfort

Computerised Dehumidification

Fuzzy Logic "I-Feel"

Auto Mode "I-Feel"

Sleep Mode

Fast Cooling

Convenience

24 hours On/Off Timer

LCD Wireless Remote Controller

Reliability

Auto Restart

Anti-Rust Treatment

Durable Electronic Metal Housing

Emergency Circuit Protection

Self Diagnostic (IDU Blinking)

Auto Fan Mode

Blue Fin Condenser

Self Diagnostic (Error code on RC)

Specifications
| | MSY-JS10VF (1.0HP) | MSY-JS13VF2 (1.5HP) | MSY-JS15VF (1.75HP) | MSY-JS18VF (2.0HP) | MSY-JS24FV (2.5HP) |
| --- | --- | --- | --- | --- | --- |
| Cooling Capacity (Btu/hr) | 2,730 - 9,212 | 3,071 - 9,895 | 3,071 - 12,624 | 5,118 - 19,448 | 5,459 - 22,860 |
| EER (Btu/h.W) | 8,871 | 9,554 | 12,283 | 17,742 | 22,519 |
| CSPF | 5.49 | 6.23 | 5.68 | 5.73 | 6.03 |
| Power Input (kW) | 0.92 | 0.91 | 1.29 | 1.68 | 2.01 |
| Running Current (A) | 5.0 | 4.2 | 6.0 | 7.5 | 9.1 |
| Power Supply | 230-240, Single phase, 50Hz | 230 - 240, Single phase, 50Hz | 230 - 240, Single phase, 50Hz | 230 - 240, Single phase, 50Hz | 230 - 240, Single phase, |
DIMENSION (W X D X H)
INDOOR : 923 X 262 X 305
OUTDOOR: 800 X 285 X 714
INDOOR : 12.5KG
OUTDOOR: 37KG
Customer comments
| Author/Date | Rating | Comment |
| --- | --- | --- |