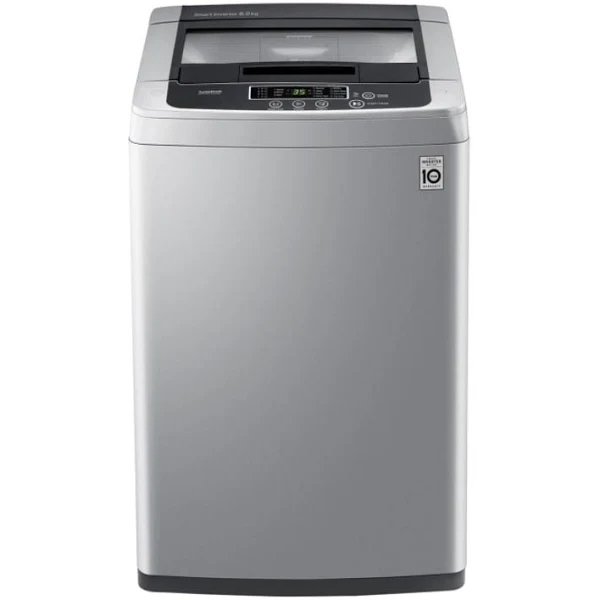 The LG T2108VS3M is an 8.0kg top-loading washing machine with various advanced features. One of its standout features is the Smart Diagnosis technology, which allows you to troubleshoot any issues with the machine by using your smartphone to communicate with LG's customer service center.
The machine also comes equipped with a Smart Filter, which helps to remove any lint or dirt from your clothes, making them cleaner and fresher. Additionally, the Turbo Drum feature ensures a powerful yet gentle wash, thanks to its rotating drum that moves in opposite directions, preventing any tangling or knotting of clothes.
The LG T2108VS3M also features an Inverter Direct Drive motor, which is designed to be more energy-efficient and longer-lasting than traditional motors. This motor also helps to reduce noise and vibration during the wash cycle, making for a quieter and more pleasant laundry experience.
Overall, the LG T2108VS3M is a high-quality washing machine that is loaded with advanced features to make your laundry experience as easy and efficient as possible.
8kg Top Load Washer with Smart Inverter
Smart Inverter
Lowdesibel
Smart Motion
TurboDrum
Smart Diagnosis™
Energy Saving with Smart Inverter Control
Smart Inverter Technology eliminates wasted operation by efficiently controlling energy use.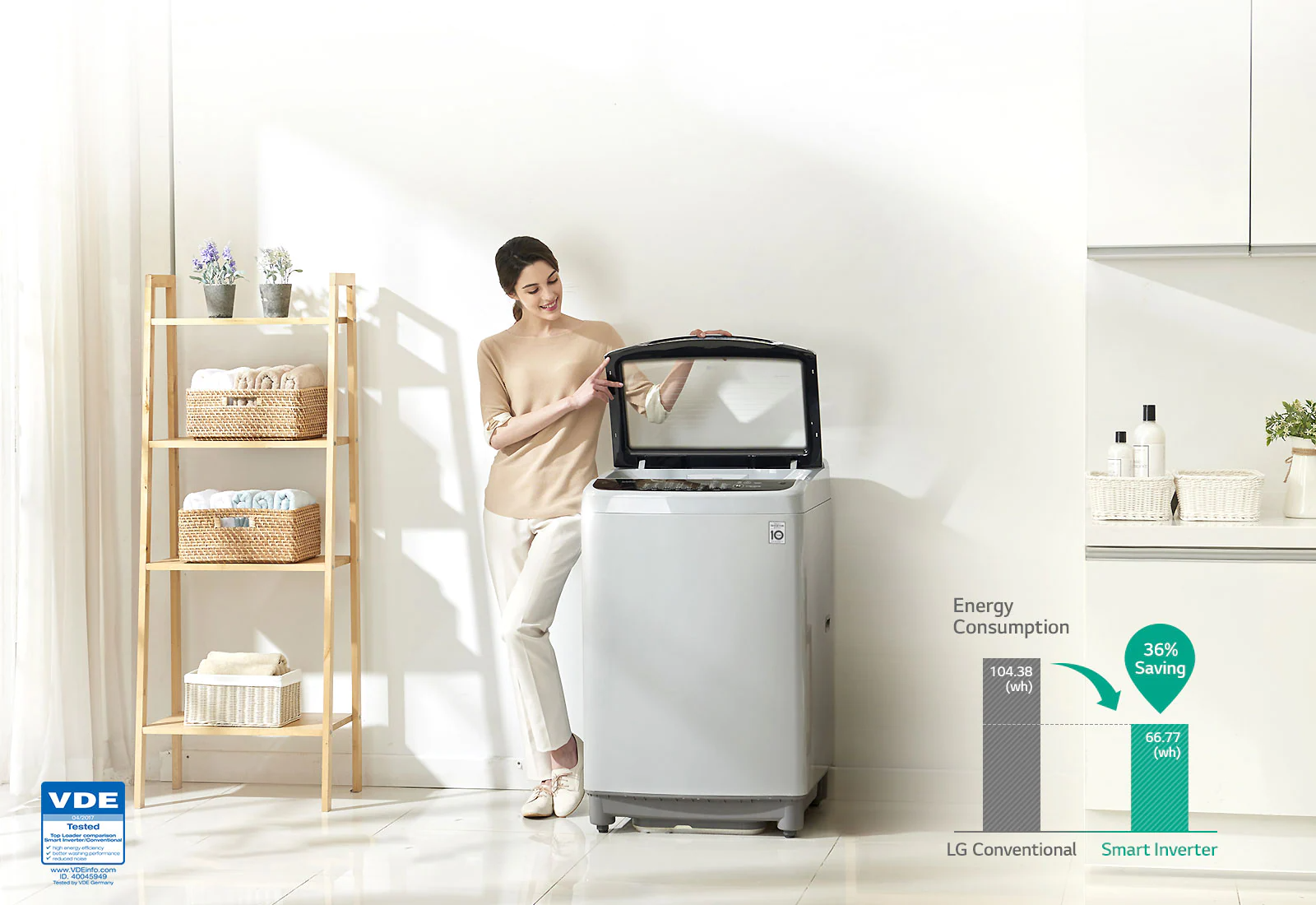 Conventional on/off type AC works low energy efficiency. However Inverter works continuously by varying its brightness without turning it off. Thereby giving higher energy saving.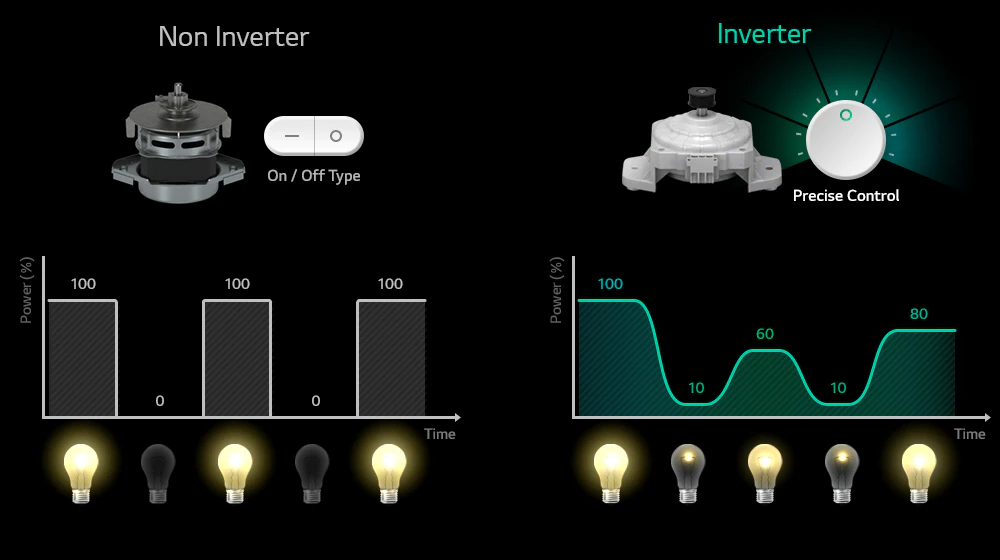 Washing Machine With Smart Inverter
Smart Inverter washing machines adjust the energy consumption at
the optimum level in accordance with the required power.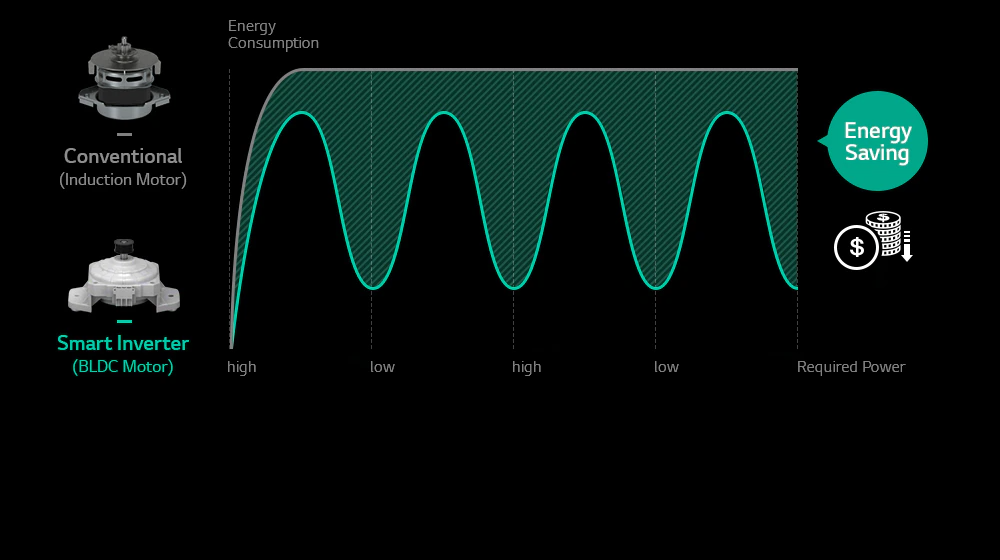 *VDE tested in Apr.2017 with LG T2515VSAL and LG WF-T1480TD, using normal program with 7.5kg load.
Auto Restart
When a washing machine is turned off due to power failure, it will restart automatically from the position it stopped to adjust accordingly.
Standby Power Save
Even if the power cord is plugged in while power is off, only extremely little electricity will run through the washer. You don't need to worry about wasted electricity.
Less Vibration
BMC Motor Protection holds the motor tightly so that it can minimize the noise and vibration level. Plus more durability and 10 year motor warranty.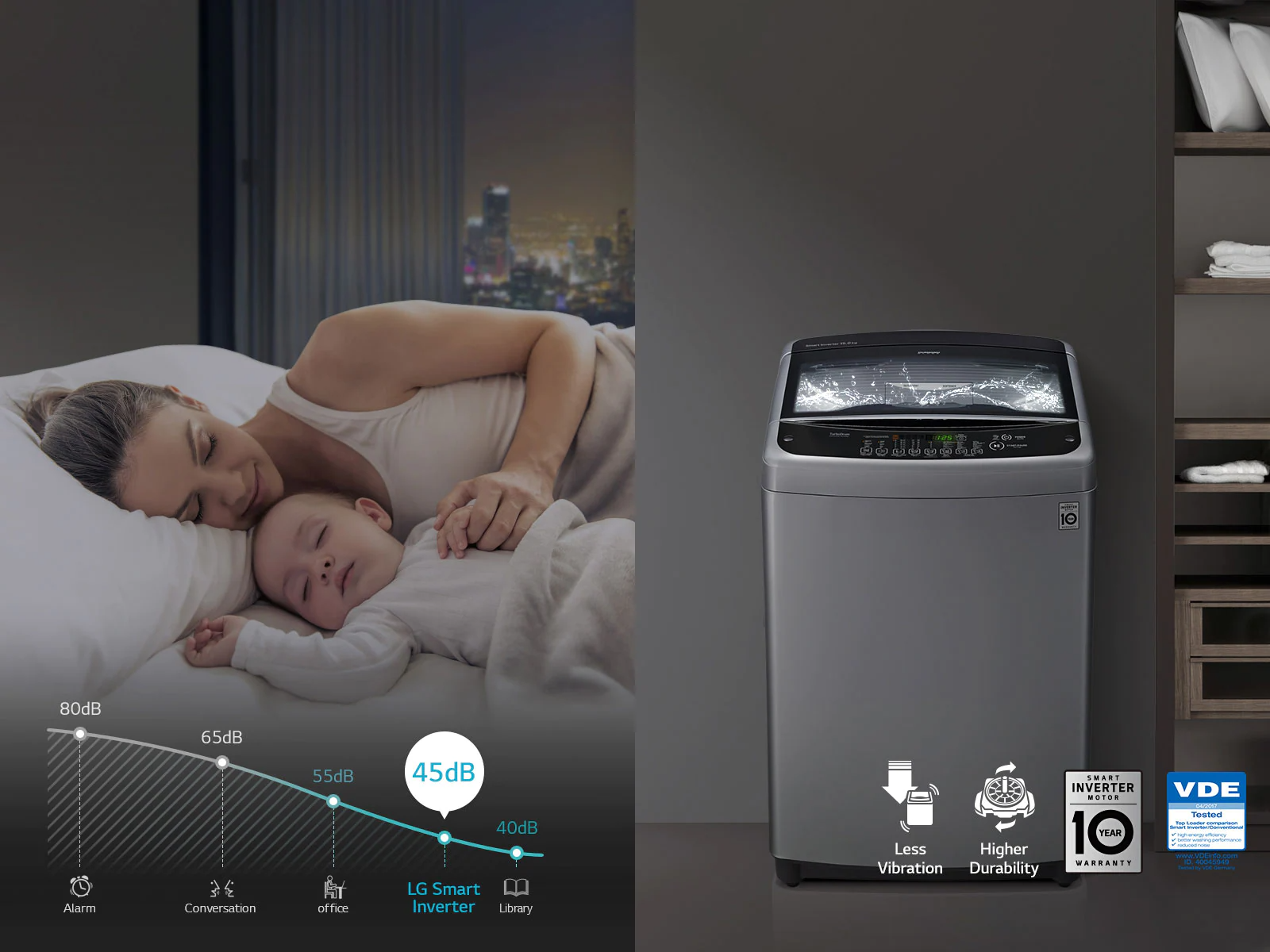 *VDE tested in Apr.2017 with LG T2514VSAL, using normal program with 8.4kg load, on washing noise level.
*Extended warranty for compressor and motor covers parts only. (excluding labour, gas, refilling & transportation costs after the expiry of the 1st year warranty period)
Smart Motion
Smart Motion is 3 kinds of motions created by Smart Inverter for optimized washing by fabric type. Enjoy better combination for better care.
TurboDrum™
TurboDrum™ enables the most powerful wash and removes the toughest dirt through strong water stream of rotating drum and pulsator in the opposite direction.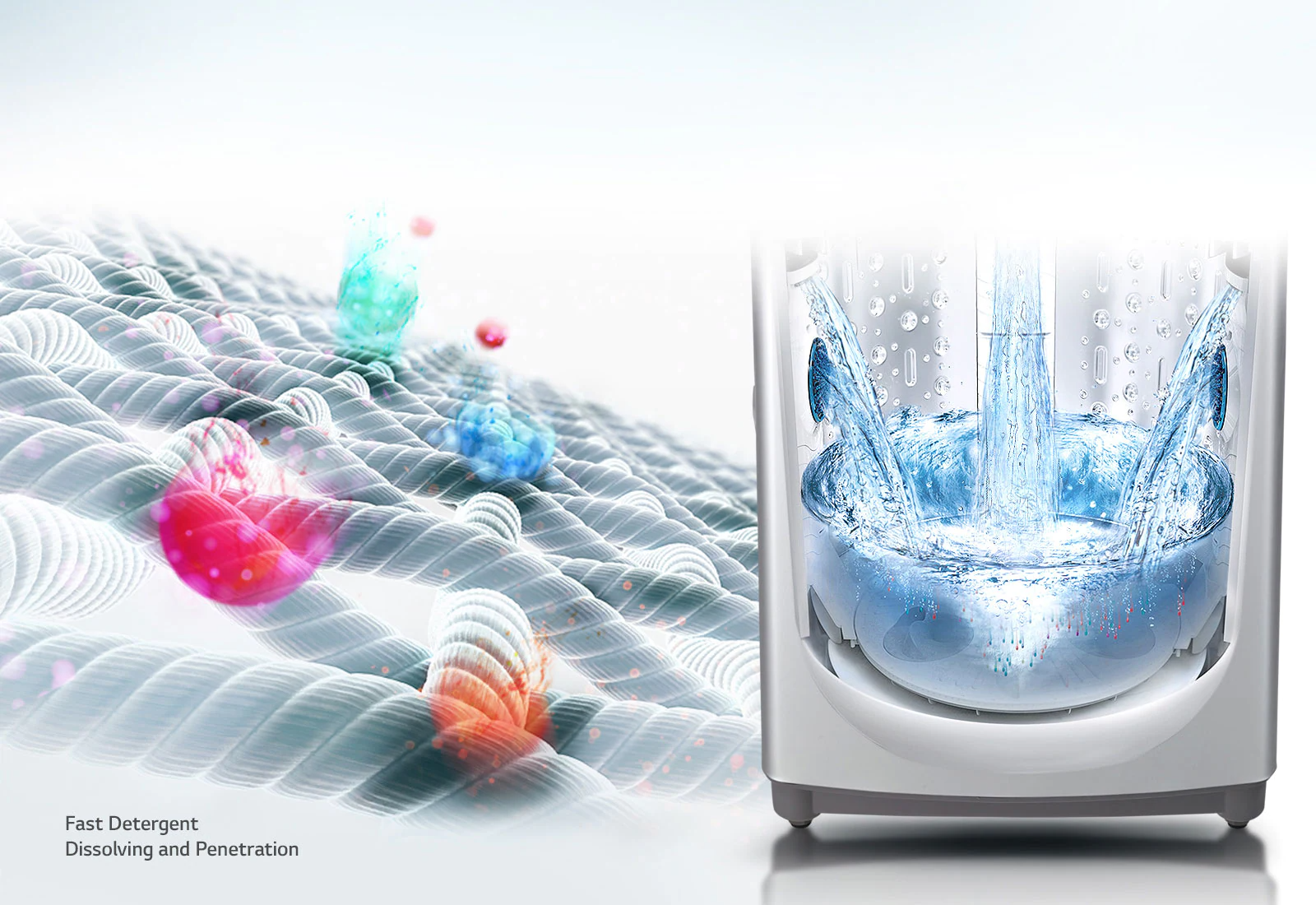 Side Waterfall
Side Waterfall enables the best mixing of detergent with water while minimizing detergent residue that can cause skin irritation and allergy.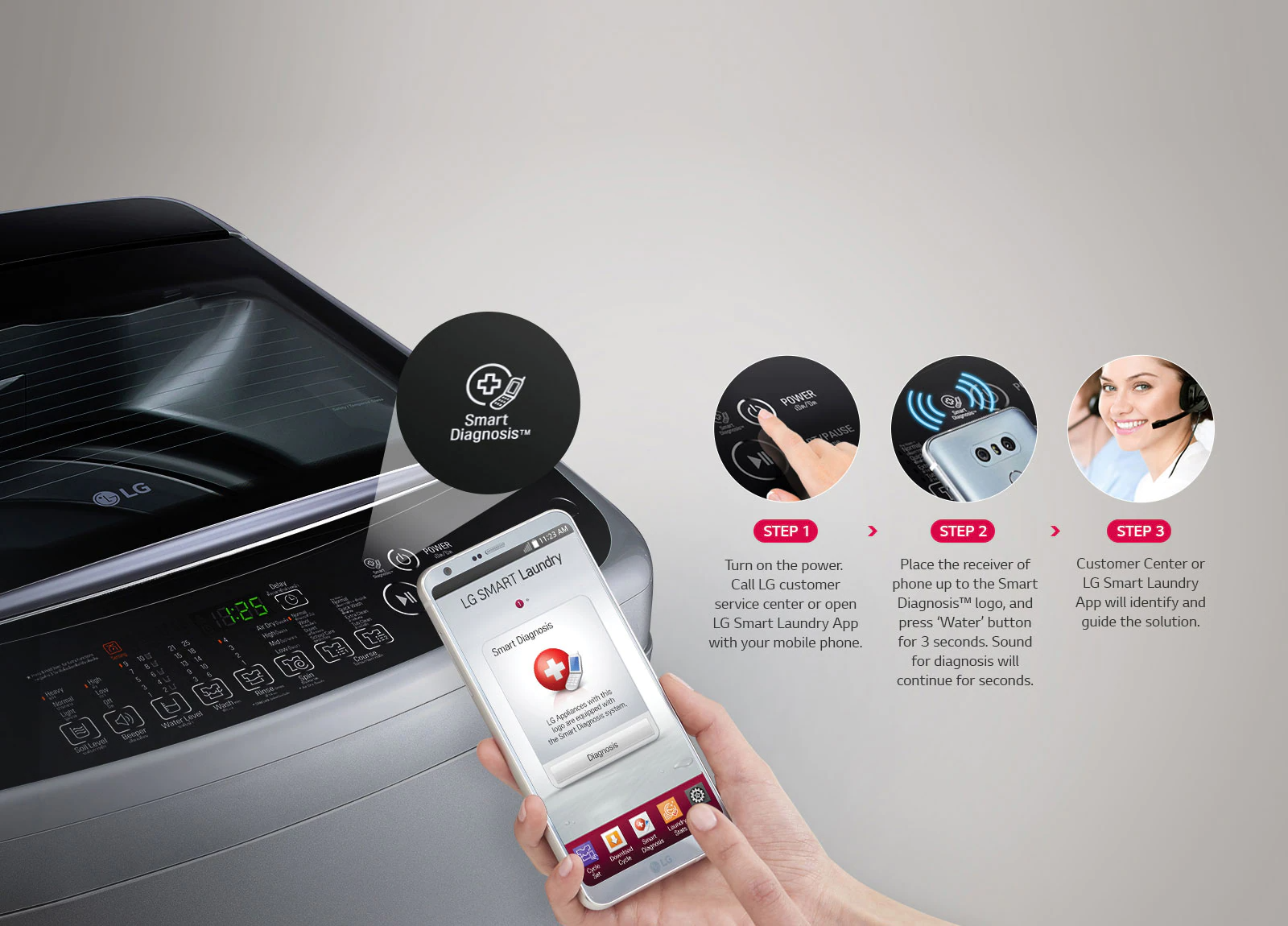 Smart Diagnosis™
Smart Diagnosis™ helps diagnose and troubleshoot mechanical issues, limiting costly and inconvenient service visits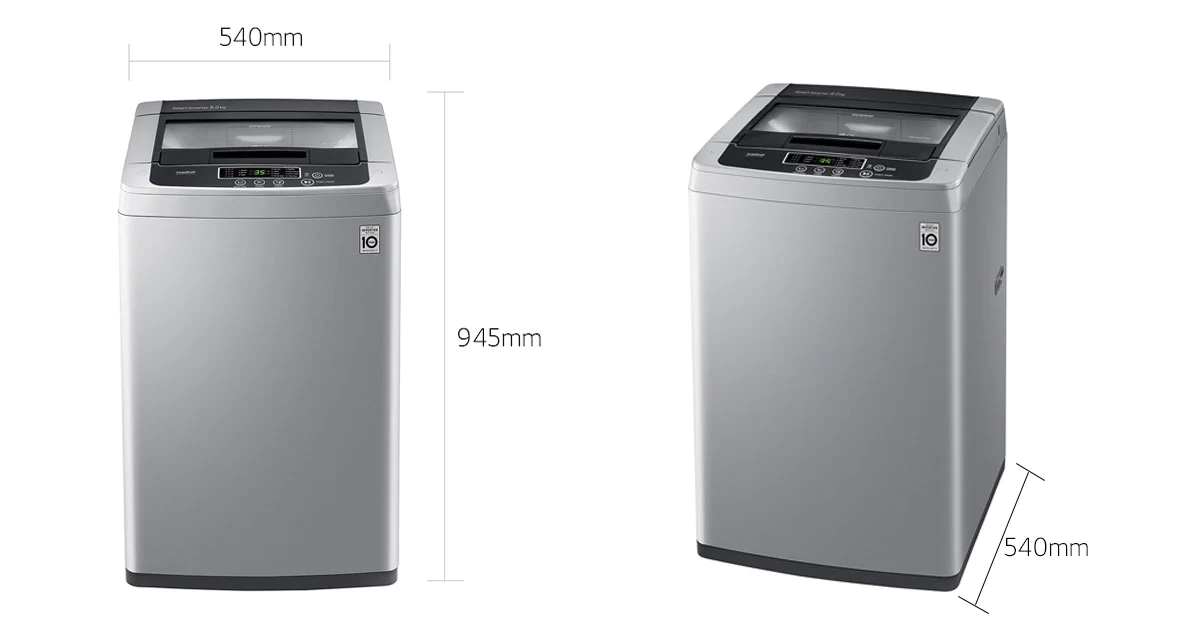 8kg Washer
540 x 540 x 945 mm
Energy Saving with Smart Inverter
BMC Motor Protection – minimize the noise and vibration level.
CAPACITY
8
GENERAL FEATURES
Inverter
Body Color
Middle Free Silver
540 x 540 x 945
Weight (Net)
30
KEY FEATURES
-
TubroDrum
Yes
-
Wave Force™
Yes
-
6 Motion
-
-
Wifi (Wifi Control)
-
Yes
Standby Power Zero
-
-
WASH PROGRAM
Yes
Pre Wash + Normal
Yes
Yes
Quick Wash
Yes
Yes
Rinse+Spin
Yes
Yes
Tub Clean
Yes
ADDITIONAL OPTIONS
-
Rinse Option
-
-
Customer comments
| Author/Date | Rating | Comment |
| --- | --- | --- |