Features
NeoFrost Dual Cooling
2 separate cooling systems, no odour transfer
It's difficult to keep the fish in the freezer together with a flavourful cake in the fridge without their odours mixing. NeoFrost Dual Cooling's separate cooling systems for each compartment maintain ideal air flow and optimal temperatures in both the freezer and the fridge. As a result, food stays fresh for longer with no frost build-up or odour transfer.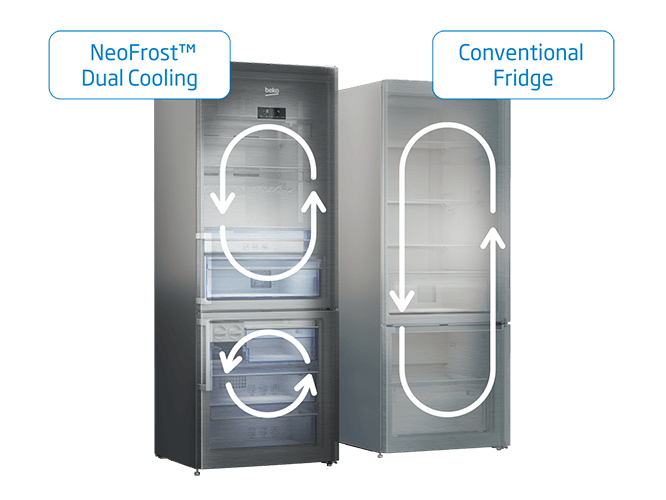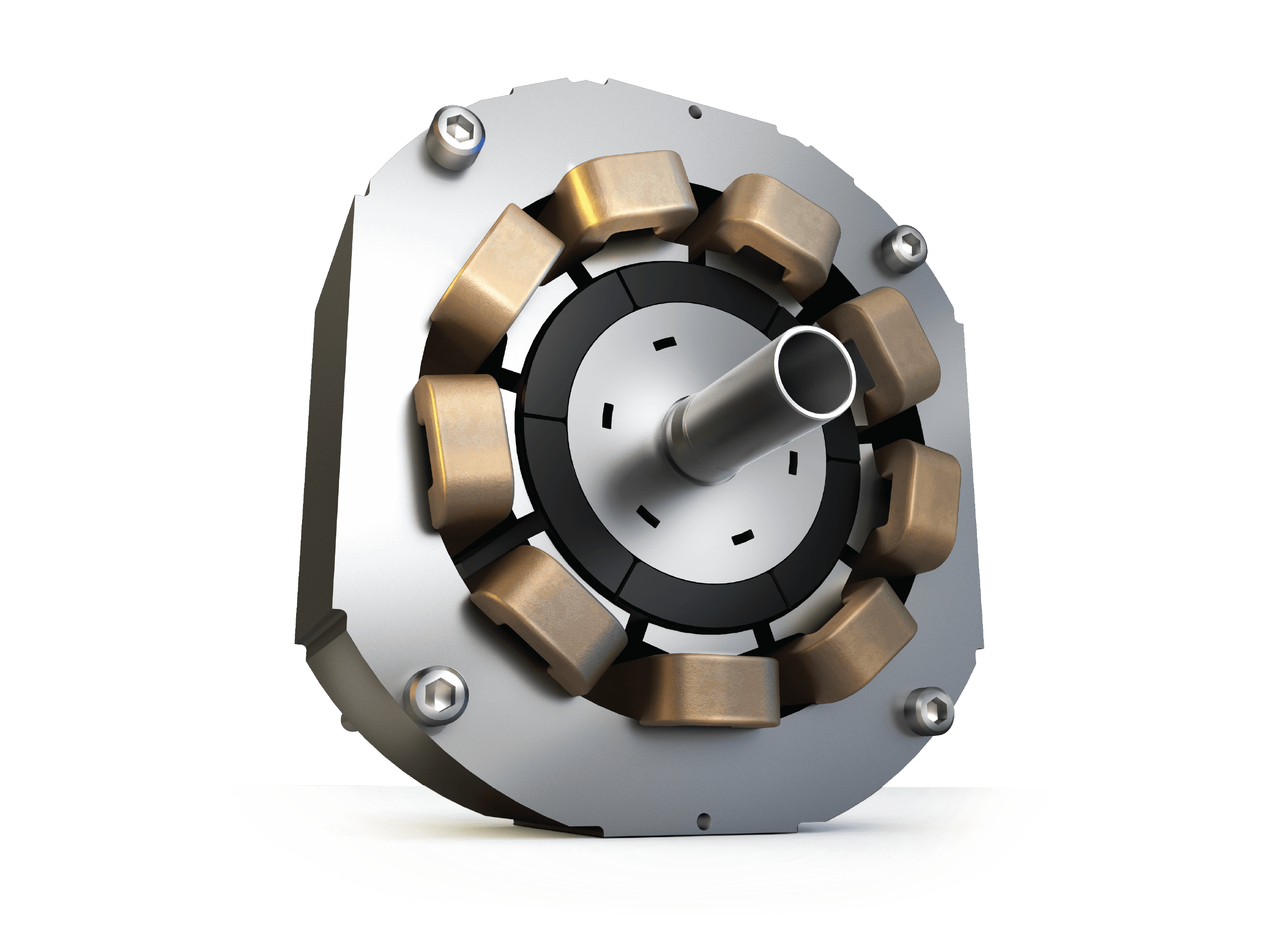 ProSmart Inverter Compressor
High efficiency, high durability, low noise
If your fridge is a humming, gurgling energy-hog, it's time to make the switch. Thanks to its innovative design, the ProSmart Inverter Compressor provides faster cooling with less energy and four times quieter operation than average refrigerator compressors. It adapts to temperature fluctuations quicker, keeps food fresh longer and saves on your energy bills, all at the same time.
Led Illumination
Clear view of the inside
It can be tricky to see everything in your fridge, especially in the corners and at the back of selves. Led Illumination features chains of LED on the top of the fridge, and for every shelf on the side wall so you can see clearly throughout the cooler. It's more energy-efficient that standard lighting too.
Reversible Door
Adjustable door direction to fit your kitchen layout
Some kitchen layouts require that refrigerator doors open in one direction and not the other. Reversible Door allows door hinges to be placed on both the left and the right of the unit, so decide which way your fridge doors open. Plus, you can double your cooling capacity by placing two fridges side by side and reversing the doors of one.
Safety Glass
High-durability glass shelves
Ease your worries of putting that huge and heavy pot in the fridge with Safety Glass. Safety Glass shelves are made up of tempered glass and can carry loads of up to 25 kg. They resist cracks and scratches much better than un-treated glass, so you can store heavy items without a care.
Tech Specs
Share
Key Features
Product Type
Freezer Bottom
Fitting Type
Integrated
Height
177.7 cm
Width
55.6 cm
Depth
54.5 cm
Energy Efficiency Class
5
ProSmart Inverter Compressor
High efficiency, high durability, low noise
Cooling System Type
No-frost
Freezer Position
Freezer Bottom
Display Type
LED Indicator
Colour
White
Gross & Net Volume
Total Gross Volume
300 L
Total Net Volume
237 L
Fresh Food Storage Net Volume
172 L
Frozen Food Storage Net Volume
65 L
Zero Degree Compartment Net Volume
48 L
Technologies
ProSmart Inverter Compressor
High efficiency, high durability, low noise
Fridge Features
Fridge Shelf Type
High-durability glass shelves
Quick Cool Option
Number of Crispers
2
Egg Tray Capacity
10
Freezer Features
Ice-maker Type
Ice Box
Number of Freeezer Drawers
3
Daily Ice-making Capacity (kg/day)
1 kg
Daily Freezing Capacity (kg/day)
1.5 kg
Design
Reversible Door
Adjustable door direction to fit your kitchen layout
Easy Installation Technology
3D Adjustment
LED Illumination
Clear view of the inside
Freezer Position
Freezer Bottom
Display Position
Inner Top
Display Type
LED Indicator
Control Type
Electronic
Fitting Type
Integrated
Colour
White
Performance & Consumption
Energy Efficiency Class
5
Noise Level
42 dBA
Climate Class
SN-T
Voltage
240 V
Frequency
50 Hz
Dimensions & Weight
Height
177.7 cm
Width
55.6 cm
Depth
54.5 cm
Weight
65 kg
Packaged Height
185.3 cm
Packaged Width
59.7 cm
Packaged Depth
59.7 cm
Packaged Weight
69 kg
Safety
Open Door Alarm
Customer comments
| Author/Date | Rating | Comment |
| --- | --- | --- |