KEY FEATURES
Wash Cool, Save Energy
Breakthrough Samsung Ecobubble technology froths detergent with air and water before the cycle begins, generating cleansing bubbles that penetrate fabrics and remove dirt up to 40x* faster than conventional dissolved detergent. Wash clothes as effectively in cool water as you would in warm water, saving energy up to 70.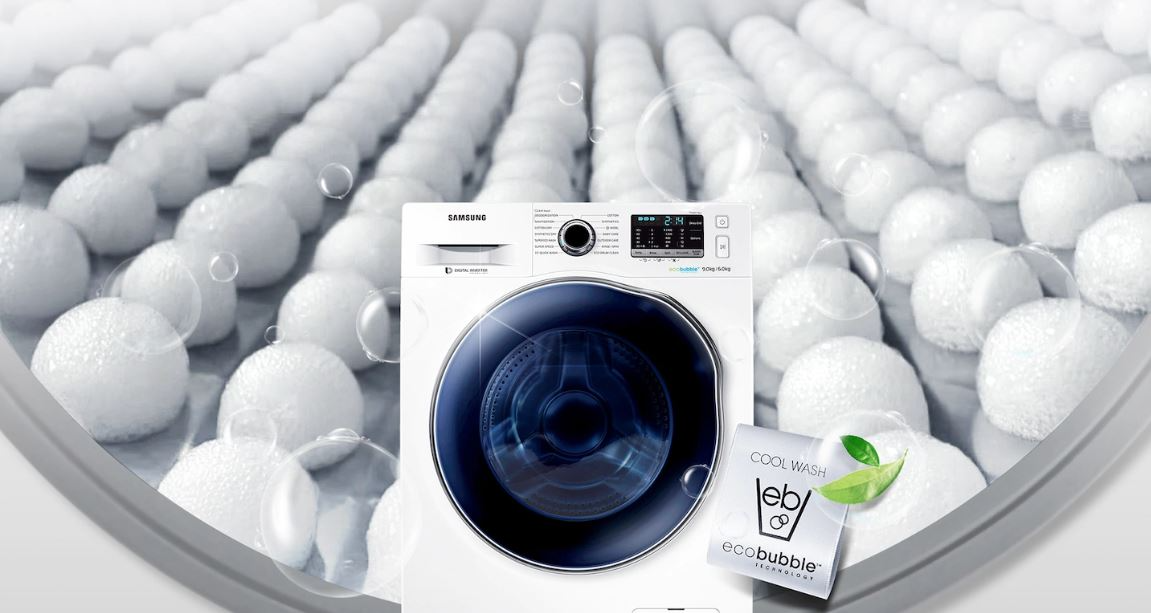 Intensive Stain Removal
With the touch of a button, Bubble Soak technology helps remove a variety of stubborn stains. Clothes are thoroughly soaked in bubbles, so stains are loosened and removed effectively.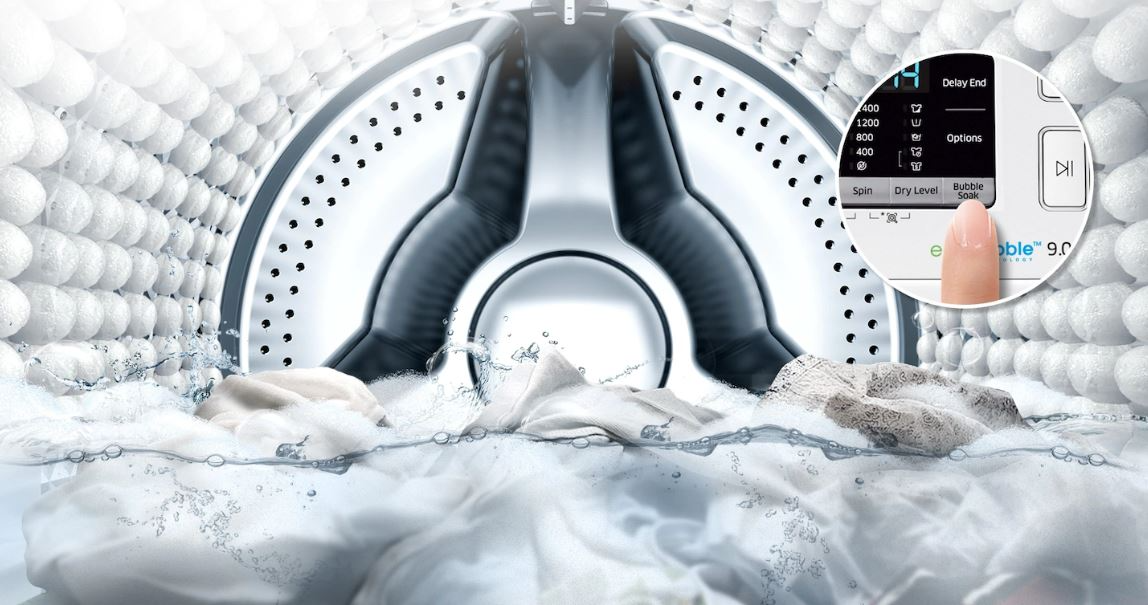 Freshen Clothes with Air Wash
Air Wash technology deodorises and sanitises your clothes, so that they smell fresh. Using just heated air, it helps to remove unpleasant odours and bacteria without using water, detergent or other chemicals.

Guaranteed Durability
The Digital Inverter Motor features an innovative brushless design using magnets to drive the drum's rotation, resulting in less friction. This results in less noise and vibration and cuts down on wear and tear of the machine's working parts. The motor's durability is guaranteed with a 11-year warranty.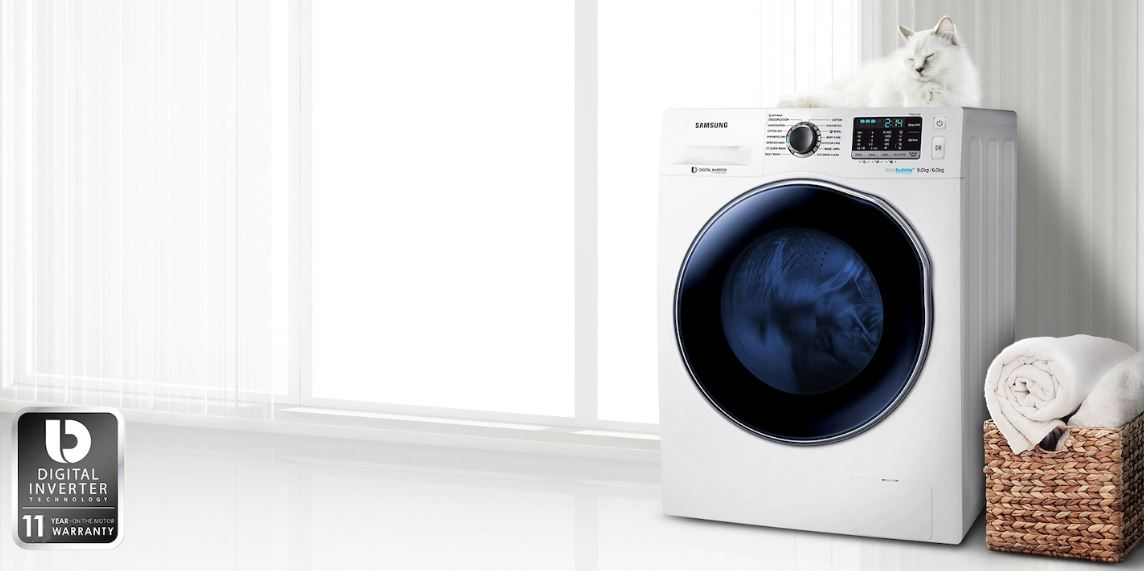 Easy Trouble-Shooting
The Smart Check automatic error-monitoring system detects and diagnoses problems and provides easy troubleshooting solutions using a smartphone App.* This saves you time and avoids the cost of engineer callouts!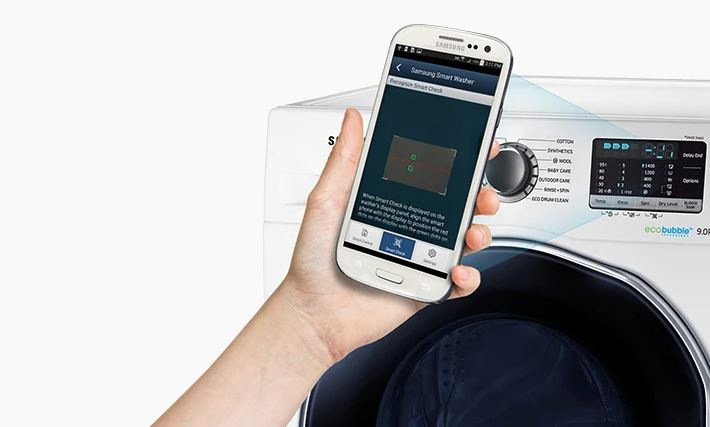 Chemical-Free Drum Sanitization
Wash the drum as easily as you clean your clothes by turning the dial to Eco Drum Clean. The eco-friendly cleaning cycle removes detergent residue and dirt build-up—without harsh chemicals. it can even notify you automatically when it needs cleaning.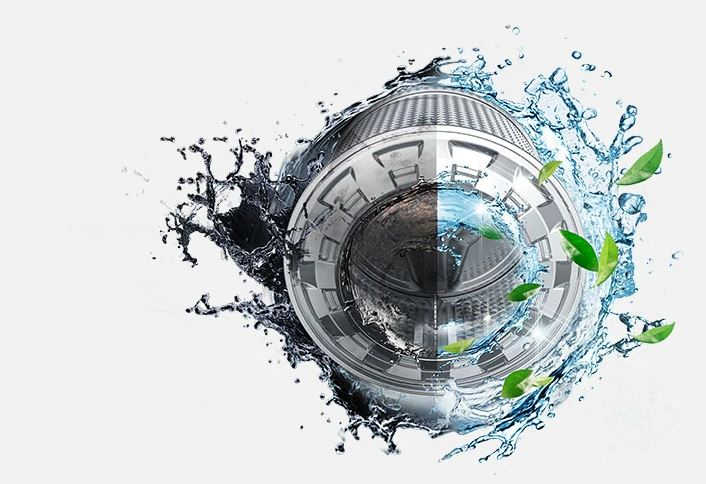 Save Time on Smaller Loads
The Quick Wash program is the perfect solution for your busy life - cleaning lightly soiled clothes quickly and efficiently, so you can enjoy more time for yourself.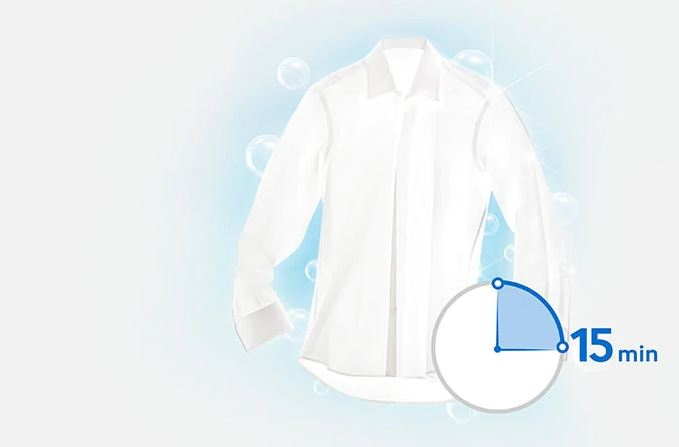 Gentle Fabric Care
With our unique diamond embossed drum design, clothes are prevented from stretching and snagging, while a cushioning layer of water adds an extra level of care to your laundry.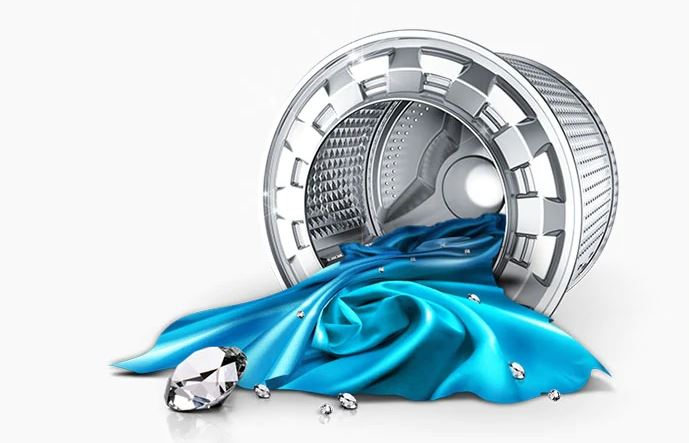 TECHNICAL SPECIFICATIONS
Washing Capacity

Washing Capacity (kg) : 7 kg

Drying Capacity

Drying Capacity (kg) : 5 kg

Design

Body color : WHITE
Door : Crystal Blue
Panel Display : LED

Feature

Spin Speed : 1400
Bubble Soak : Yes
Bubble technology : Yes
Motor : Inverter
Last Memory : Yes
Smart Check : Yes
Ceramic Heater : Yes
Child Lock : Yes
Delay End : Yes
Drum type : Diamond Drum
Dry Level : Yes
Over Heating Control : Yes
Super Speed : No

Cycle

Baby Care : Yes
Cotton : Yes
Daily Wash : Yes
Denim : No
Deodorization : Yes
Eco Drum Clean : Yes
Outdoor Care : Yes
Rinse + Spin : Yes
Spin : No
Sports Wear : No
Super Eco Wash: Yes
Synthetics : Yes
Wool : Yes
Option List : Prewash, Intensive
Sanitization : Yes
Cotton Dry : Yes
Synthetics Dry : Yes
15' Quick Wash : Yes

Physical specification

Net Dimension (WxHxD) : 600x850x550 mm
Net Weight : 65 kg
DIMENSIONS & WEIGHT
HEIGHT : 85.0 cm
WIDTH : 60.0 cm
DEPTH : 55.0 cm
WEIGHT : 65 kg
Customer comments
| Author/Date | Rating | Comment |
| --- | --- | --- |