Experience the ultimate cooking convenience with Toshiba's MS1-TC20SF(BK) steam oven - where multi-functionality meets sleek design!
MS1-TC20SF(BK)
Multi-Functional Matters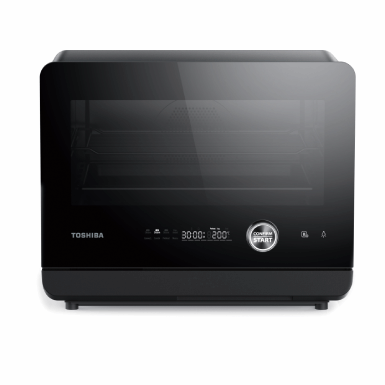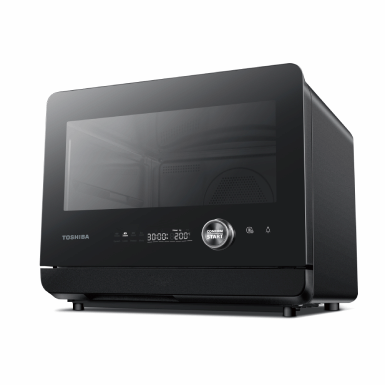 A multi-functional steam toaster oven with contemporary aesthetic.
23 Auto Menu + 3 Cleaning Mode
Innovative Vapour-loop system
Net Capacity 20L
Black
20
Capacity (L)
1300-1380
Convection Power (W)
1800-1950
Steam Power (W)
1900-2020
Combi Power (W)
Feature
Direct Steam Injection
Direct and powerful steam, which is generated in around 30 seconds, cooks food through quickly, retains internal moisture and preserves the original flavor.
* Internal data tested under quick steaming mode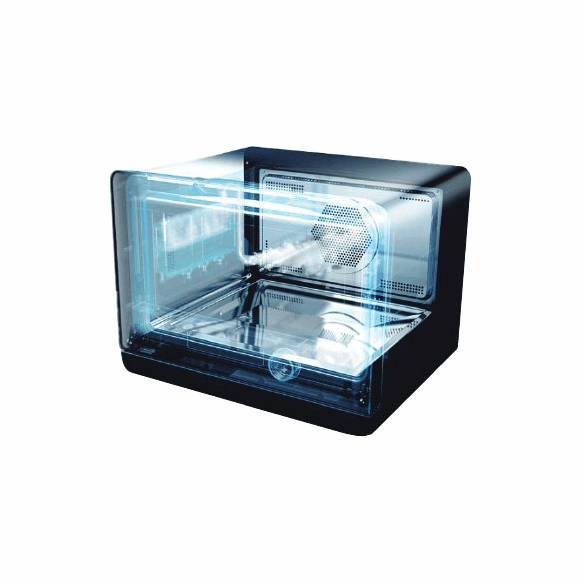 Feature
3 Steaming Modes
H-Steam: Quick Steaming (100°C)
+Steam food quickly with high power to keep the original flavor
+Suitable for seafood, vegetables and quick-frozen food
+Maximum setting time: 1 hour
M-Steam: Pure Steaming (35-100°C)
+Simulate cooking on the stove with accurate fire power
+Suitable for meat, steamed eggs and buns
+Maximum setting time: 2 hours
L-Steam: Slow Steaming (35-100°C)
+Stew food with slow fire
+Suitable for slow cooking and stewing meat/soup.
+Maximum setting time: 5 hours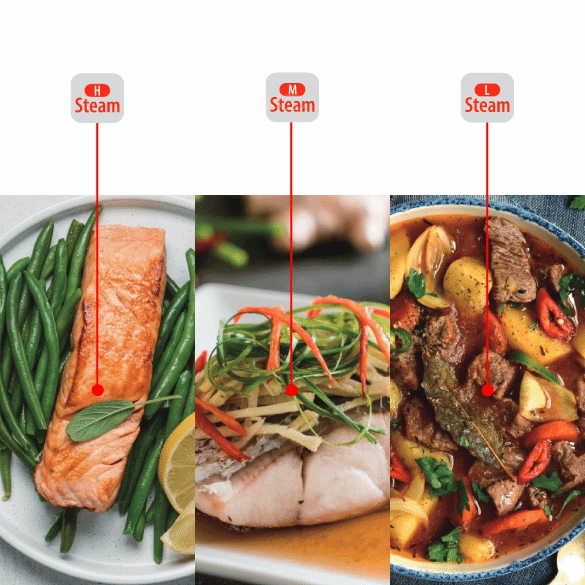 Feature
STEAM COMBINATION
Steam-assisted convection makes food crispy outside and tender inside. Steam provides food with moisture and helps reducing oil and salt.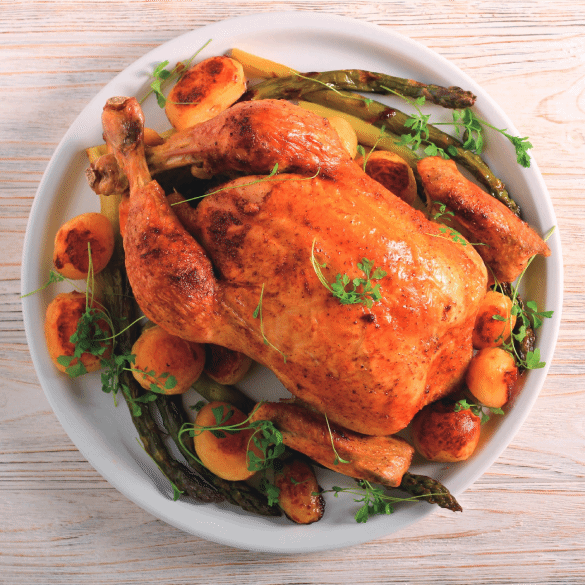 Feature
CONVECTION BAKING/FRYING
A convection fan is installed on the bake of the cavity to deliver the heat evenly and bake golden-colored food. Perfect for making meat, cakes, bread, etc.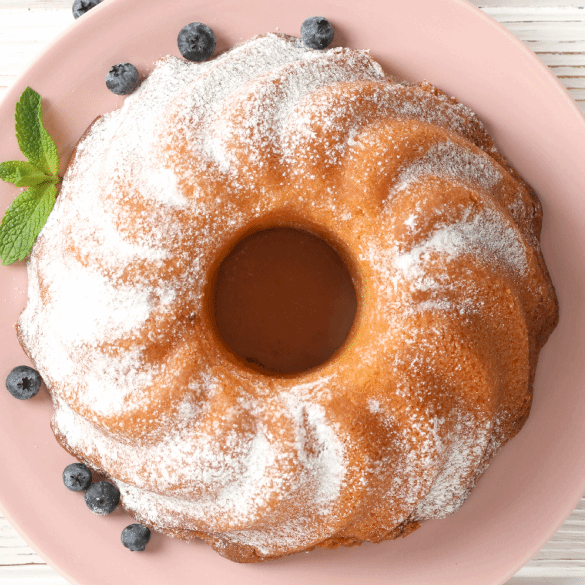 Feature
LOW-TEMPERATURE STEAM FERMENTATION
30-45°C temperature setting & 24 hours extra-long cooking time perfect for dough and yogurt fermentation.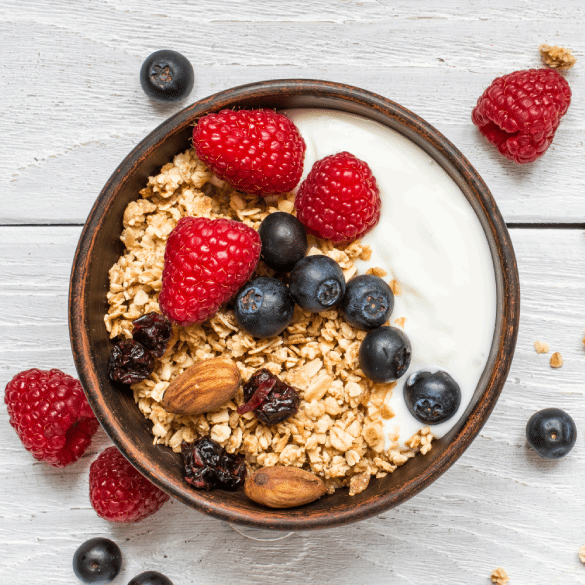 Feature
Make Baking A Piece Of Cake
Wrap the food quickly and uniformly with up to 230°C 3D convection, resulting in perfectly browned baking.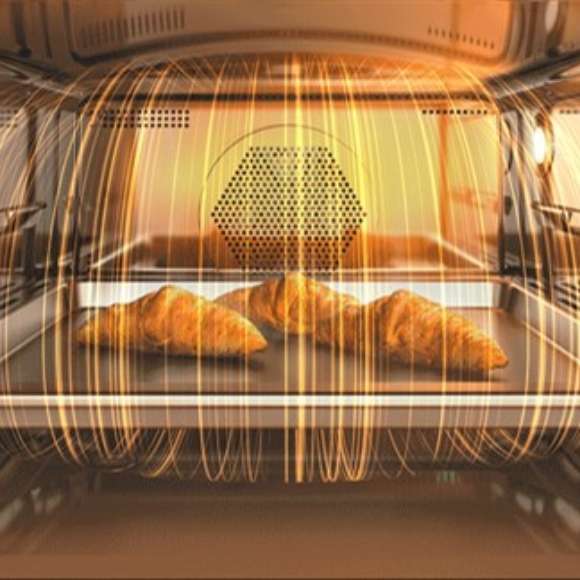 Feature
Keep The Freshness Inside Out
No need to worry about the water dripping from top or pounding at the bottom from now on. With Toshiba Vapour-loop system, the condensate water can be effectively and properly handled. Let the steam does the steam thing.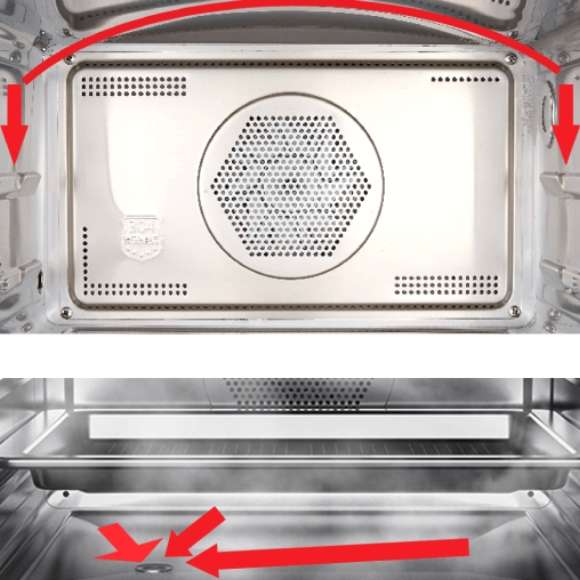 Feature
Cleaning Is Never A Fuss
Breezy cleaning, right at the seamless round corner design. No oil and grease can hide with refined heat delivering holes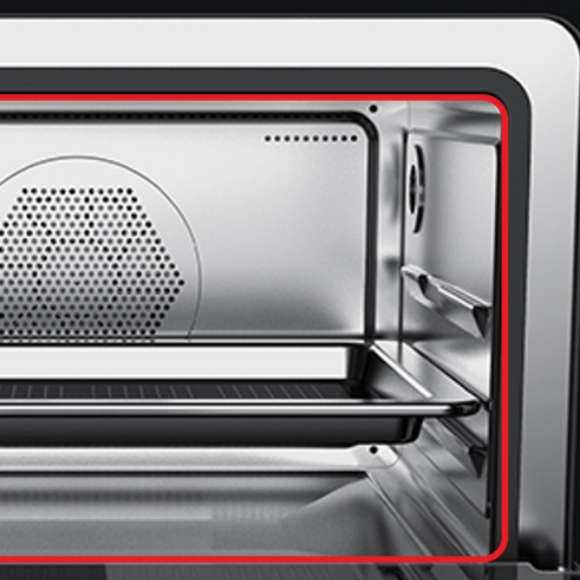 Feature
Contemporary Aesthetic Design
Toshiba S1 Steam Toaster Oven hides the window and handle, leaving a sleek and neat front panel, a piece of art in the kitchen. When cooking is in progress, with the LED cavity light on top, it offers a larger and clearer view without blocking from the handle.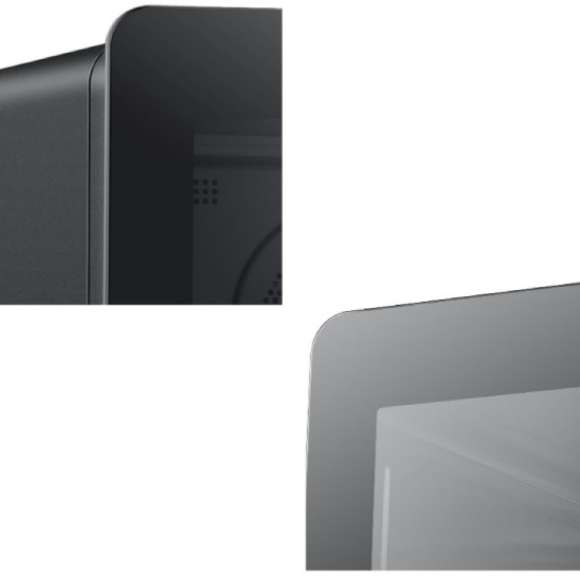 Feature
More Space For The Food, and The Kitchen
20L big volume cavity packs in a compact body.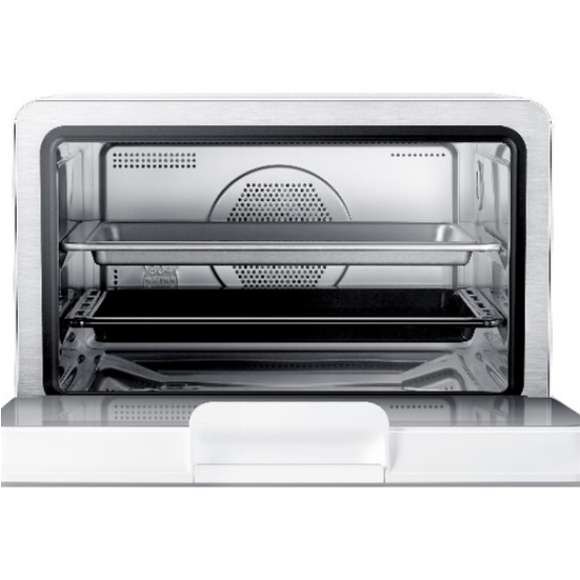 Feature
Recipe Cook Book
A cook book is included with up to 20 recipes and useful tips to prepare the dishes at ease.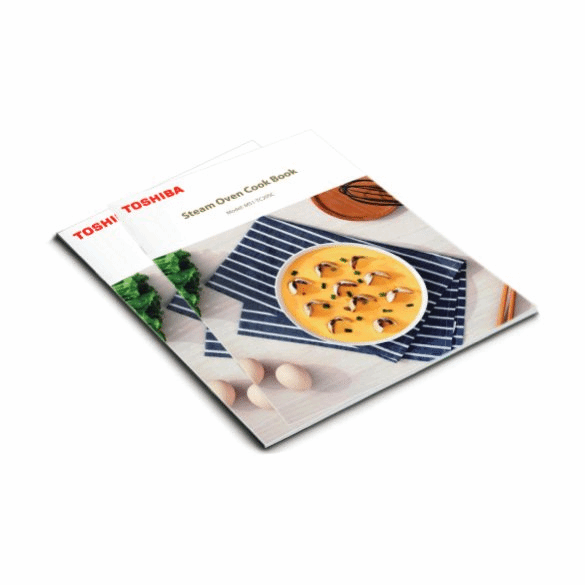 HEALTHY AND DELICIOUS MATTERS.
STEAM TO PERFECTION
3 STEAMING MODES
Pure Steaming
Quick Steaming
Slow Steaming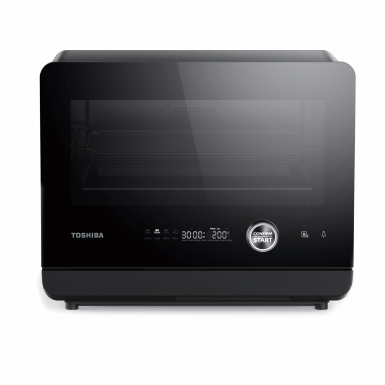 ALL-IN-1 FUNCTIONS
Steam Combination
Convection Baking/Frying
Low-Temperature Steam Fermentation
MS1-TC20SF(BK)
SPECS
Features
Programs
23
Multi-Cooking Function
Steam + Convection
Control Type
Touch Control + Knob
Cleaning Mode
Tableware Cleaning, Cavity Cleaning, Cavity Deodorization
Cavity Material
304# Stainless Steel
Capacity
Capacity (L)
20
Voltage
230-240V / 50Hz
Convection Power (W)
1300-1380
Steam Output Power (W)
1800-1950
Combi Power (W)
1900-2020
Water Tank Capacity (L)
1.2
Size & Weight
Dimensions (W x D x H) (mm)
410x420x340
Cavity Dimension (W x D x H) (mm)
350x300x200
Baking Tray Dimension (L x W) (mm)
345x260
Steaming Tray Dimension (L x W) (mm)
345x260
Net Weight (Kg)
12.5
Accessories
Accessories
1 x Steam Tray, 1 x Baking Tray, 1 x Recipe
Customer comments
| Author/Date | Rating | Comment |
| --- | --- | --- |