Experience gentle and efficient laundry drying with BEKO's DS8433RX1M Heatpump Dryer - designed to protect your clothes and your baby's too!
KEY FEATURES
Energy Efficiency Class

Drying Technology Heat Pump
Sensor Drying OptiSense
Drying Capacity 8 kg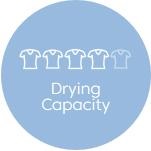 Noise Level 65 dBA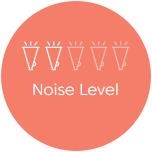 EcoGentle
Perfect drying, no colour bleeding
You used to dress up in all colors but your wardrobe has turned pale pastels. What happened? Oh, the tumble dryer happened. Now there is EcoGentle technology, which preserves the colour of clothes thanks to its innovative drying technology. Standard condenser drying works in conjunction with an air conditioning system to treat clothes gentler and make your dryer more energy efficient.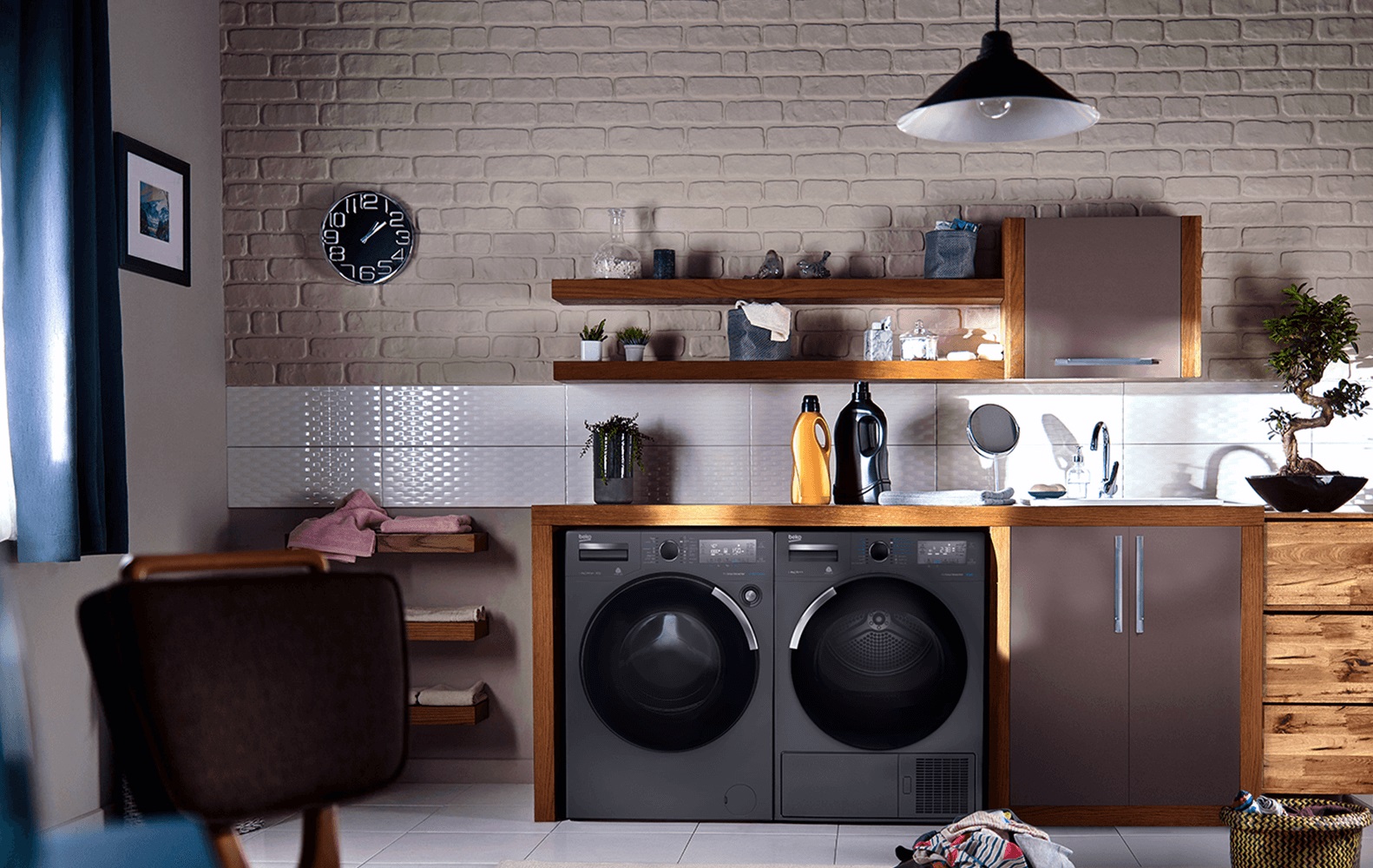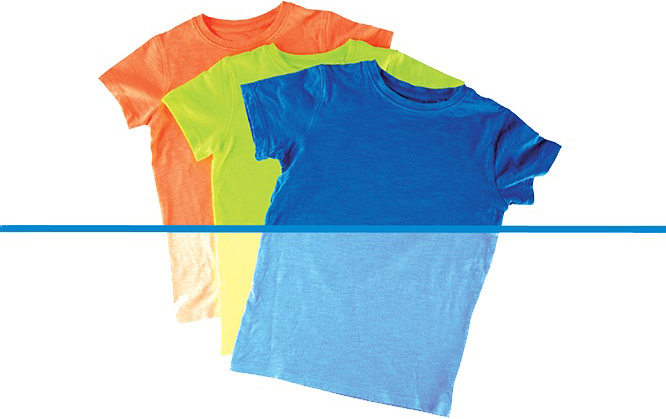 AquaWave
Wave-like drum action for gentler treatment
Drying might take its toll on your clothes. So, here is AquaWave system's curved door glass and specially designed paddles that move the laundry in a wave-like action inside the drum, treating clothes gentler and improving the drying performance. Next time someone compliments your clothes and you reply, 'What, this old thing?' you might be telling the truth.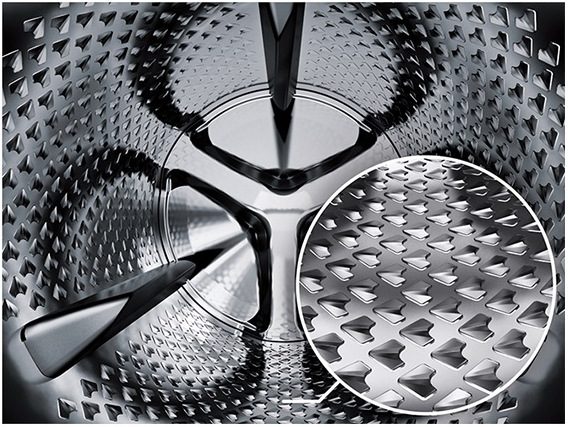 TECHNICAL SPECIFICATIONS
Key Features

Energy Efficiency Class

A++

Drying Capacity

8 kg

Drying Technology

Heat Pump

Sensor Drying

OptiSense

Noise Level

65 dBA

Height

84.6 cm

Width

59.7 cm

Depth

58.9 cm

Display Type

Digital Display

Time Delay

Flexible Time Delay (0 h - 24 h)

Colour

Manhattan Grey

Programmes

Number of Programmes

16

Programme 1

Cottons Iron Dry Programme

Programme 2

Cottons Cupboard Dry Programme

Programme 3

Cottons Cupboard Dry Plus Programme

Programme 4

Cottons Extra Dry Programme

Programme 5

Synthetics Iron Dry Programme

Programme 6

Synthetics Cupboard Dry Programme

Programme 7

GentleCare Programme

Programme 8

Freshen-up Programme

Programme 9

45 min

Programme 10

30 min

Programme 11

Shirts 30 min Programme

Programme 12

Sportswear Programme

Programme 13

BabyProtect Programme

Programme 14

Xpress Programme

Programme 15

Daily Programme

Programme 16

Jeans Programme

Technologies

Drying Technology

Heat Pump

Design

AquaWave

Yes

Display Type

Digital Display

Colour

Manhattan Grey

Water Tank Location

Up

Drum Light

Yes

Door Type

Glass

Inner Drum Material

Stainless Steel

Direct Drain

Yes

Performance & Consumption

Energy Efficiency Class

A++

Drying Capacity

8 kg

Noise Level

65 dBA

Annual Energy Consumption (kWh/year)

234.8 kWh

Sensor Drying

OptiSense

Voltage

230 - 240 V

Frequency

50 Hz

Reverse Drum Action

Yes

Dimensions & Weight

Height

84.6 cm

Width

59.7 cm

Depth

58.9 cm

Weight

44 kg

Safety

Child Lock

Yes

Child Lock Indicator

Yes

Water Tank Full Indicator

Yes

Filter Cleaning Indicator

Yes

End of Cycle Buzzer

Yes
DIMENSIONS & WEIGHT
Height : 84.6 cm
Width : 59.7 cm
Depth : 58.9 cm
Weight : 44.0 Kg
Customer comments
| Author/Date | Rating | Comment |
| --- | --- | --- |